'Signs Of A Psychopath: This is What I Chose to Be' on Investigation Discovery recounts the mid-November 2017 murder of 24-year-old Sydney Loofe in an apartment in Wilber, Nebraska. The victim's remains were found about a month after she was reported missing, and the offenders were apprehended by the authorities on unrelated crimes in less than two weeks. Here is what we know about the case, including the identities and current whereabouts of the killers.
How Did Sydney Loofe Die?
On August 21, 1993, Sydney Irene Loofe was born in Broken Bow, Custer County, Nebraska, to George and Susie Loofe. Together with her younger sister MacKenzie and big brother Levi, she was reared in Arcadia by her parents. Sydney enjoyed being outside, including sledding, riding her bike to the pool, and hanging on a tree swing. When she was seven years old, the family relocated to Neligh, Nebraska, where she attended Neligh-Oakdale Public Schools from the second grade until she graduated in May 2011. Her father was the principal there.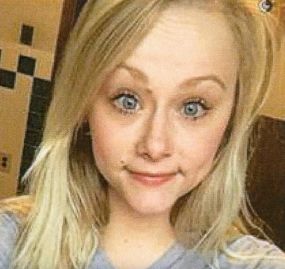 Susie described how her daughter was a tomboy who could "outfish most of her family" and always wished to accompany her father and brother on fishing excursions. The Loofes went fishing when on vacation at Valentine or Sioux Falls, South Dakota, in Yankton, South Dakota, and near Niobrara, Missouri, on the Missouri River. Sydney's junior high basketball club team was coached by George. She was "a great baseline jumper" and a golfer, and she was naturally athletic. Sadly, she had to stop being active because of scoliosis when she was a teenager.
After graduating in 2011, Sydney worked as a cashier at Menards in Norfolk for two years before being transferred to the store close to 27th Street and Cornhusker Highway. She eventually joined her siblings in Lincoln. They remembered how their messy sister had a generous and kind side and had helped many people during difficult times. Sydney was the epitome of someone who cared more about others than she did for herself, according to Levi. She had aspirations of relocating to the South and starting a career with animals at a Colorado veterinarian clinic.
Sadly, the plans were unsuccessful when the 24-year-old failed to show up for her shift on November 16, 2017, around 6:30 AM. Sydney's work and family thought the absence was strange, and Sydney's worried mother called the Lincoln Police Department to inquire about her welfare. On December 4, three weeks after her death, the authorities discovered some of her decomposing body parts in a black bag dumped in a ditch near some gravel roads north of Edgar, Nebraska. According to court testimony, on November 15, the criminals choked Sydney to death.
Who Killed Sydney Loofe?
Leah Shaw, Sydney's manager, and her parents were concerned when she failed to show up for work on November 16. She's not the kind of person who would have just not missed work, Susie said. She would have informed a person. I was worried when her friends got in touch with us and expressed their worry. According to the Lincoln police officers' testimony, they broke down doors to enter a home in Sydney's Havelock neighbourhood but discovered no evidence of a struggle or drug overdose. But there were a few things that stood out as peculiar to the authorities.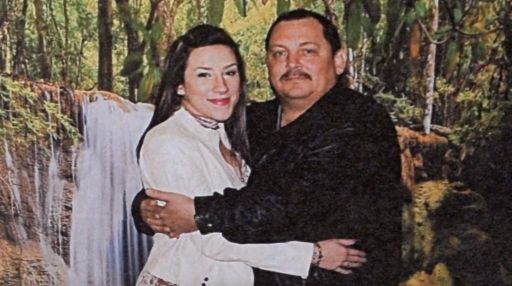 Her vehicle was still in this location, and her pocketbook was on the counter, according to Bailey Boswell and Tyler Cooper of the Aubrey Trail Lincoln Police Department. Her wallet, keys, and phone—items that are typically in purses—were never discovered. Her cell phone went directly to voicemail when we tried to call it. She either never returned home or left voluntarily at some time, I figured. The victim's mobile was subsequently pinged by the authorities, revealing that it had last been used in Wilber about 24 hours prior, despite the victim's family's denials that she had any connections to the city.
Susie said that her daughter had spent the previous weekend in Neligh with family attending a craft fair. She added that her daughter suffered from depression and had told them during the family vacation that things had gotten worse for her. On November 13, the parents took Sydney to Lincoln for a doctor's visit before driving her back to Neligh. That was the last time they had seen their daughter, the distraught mother stated. On November 14, though, they exchanged SMS and discovered she was having a fantastic day.
On November 15, Sydney and Susie didn't speak, but she noticed that she had posted a selfie on Snapchat with the comment "Ready for my date." The 24-year-old went on a date with "Audrey" on November 14, according to Brittany Flinn, one of the woman's childhood friends, who then reported the incident to the police. She had sent her buddy a picture of this "Audrey," and the latter had given it to the victim's relatives and the police. Brooklyn McCrystal, a different friend of Sydney's, went through the dating website until she found the profile.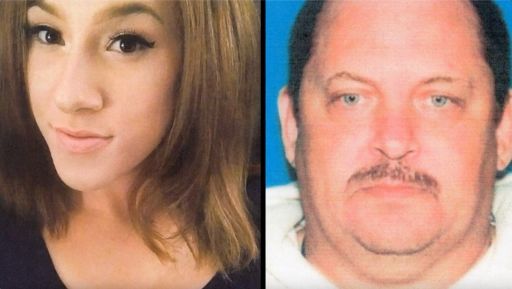 Brooklyn claimed that after speaking with "Audrey," she obtained her phone number and gave it to the police. The date of Sydney claimed to have gone out with her on November 15 during a conversation with the investigators. Before dropping the victim off at a friend's house between 56th and Cornhusker, the lady claimed they rode about and smoked marijuana. She then claimed she never saw her again. Following her phone number, the authorities found that it originated from a phoney "Pinger" number that belonged to Bailey Marie Boswell, who was 23 at the time.
The IP address was also linked by the authorities to a Wilber home rented by Bailey and her 51-year-old ex-boyfriend Aubrey Clifton Trail. They carried out the search warrant, but other than a strong, offensive bleach odour, they discovered nothing strange. The pair performed a Facebook live in response to the authorities designating them as persons of interest on November 28 and asserting their innocence. On November 30, they were detained in a Branson, Missouri, motel on unrelated fraud charges. On June 11, 2018, Aubrey and Bailey were accused of murdering Sydney.
Where Are Bailey Boswell and Aubrey Trail Now?
In their testimony, FBI special agent Mike Maseth and Lincoln police detective Bob Hurley described how they discovered Sydney's remains in early December 2017 thanks to a groundbreaking study of Bailey's mobile records. They remembered that the body was divided into 14 pieces, and that 13 of those fragments had been located in 17 different places. Body parts, sex toys, clothing, and other objects were wrapped in 30-gallon black plastic trash bags and dumped in rural Clay County, Nebraska, ditches at the side of the road.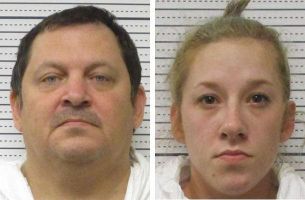 The prosecution presented security footage and other witnesses during the two trials to prove Bailey and Aubrey were responsible for Sydney's murder and dismemberment. A tree saw, 30 gallon garbage bags, and a few gallons of Clorox bleach were among the items they bought, according to CCTV footage from several department stores, both before and after the murder. Additionally, they showed three female victims who said the couple intended to videotape their victims being tortured and killed so they could make millions from the purchase of these recordings.
When Bailey brought Sydney to their Wilber flat on the date of November 15, Aubrey eventually admitted to allegedly choking her to death. He was found guilty of first-degree murder, a murder plot, and unlawful handling of human remains. In June 2021, he received a death sentence. However, Bailey received life without parole after being found guilty of the same offences in October 2020. While Bailey, 29, is detained at the Nebraska Correctional Centre for Women in York, Aubrey, 57, is still a death row inmate at the Tecumseh State Correctional Institution.
Our Team DCS includes 5 different writers proficient in English and research based Content Writing. We allow them and encourage them to follow the Entertainment news all day long. Our posts, listicles and even the exclusives are a result of their hard work.