Despite the potential for deception, Netflix's "Is She the Wolf?" has won the hearts of viewers all around the world with its touching stories. The blooming love between Taiju Shiratori and Honoka Nishimura, which experienced its fair share of ups and downs, can be seen by viewers in season 1 of the Japanese dating programme. We are here to answer the question of why this couple is still together in light of the events depicted in the reality series.
Taiju and Honoka's Is She the Wolf? Journey
On the day they first met, Taiju Shiratori and Honoka Nishimura's friendship began to grow. The former decided to deliver his fragrance to Honoka right away after the duty was given to the male cast members, something that pleasantly surprised many because he had to leave the next day to get ready for his forthcoming kickboxing battle. Honoka even paid Taiju a visit once when he was still in the gym with Masaki Nakao to wish him luck in his fight.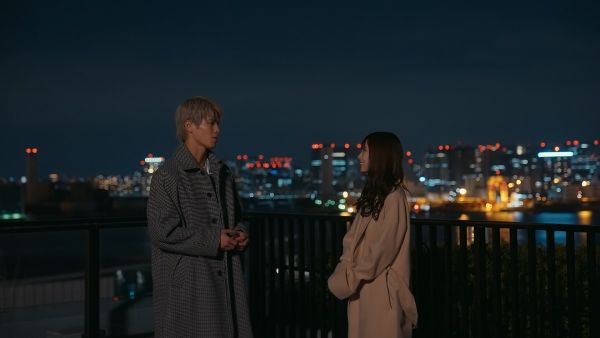 Honoka, regrettably, was unable to attend Taiju's match that day. Sakurako Okubo and Gabby, who had also begun to feel a connection to the kickboxer, accompanied Masaki as they watched the game. Taiju and Honoka joined the other cast members to congratulate the former on winning after the match. However, Honoka became irritated when she observed Taiju talking to many girls one at a time and began interacting with Tomoki Yonemura.
Honoka actually selected Taiju, Tomoki, and Gabby to go with her to the venue of the photo session. Taiju, however, realised that she might be interested in Tomoki when she urged Gabby and Taiju to take pictures while spending time with Tomoki. However, Tomoki didn't seem to be interested in pursuing a relationship with Honoka after a candid discussion between the two men. Gabby, meantime, struggled between her affections for Taiju and the possibility of ruining his relationship with Honoka.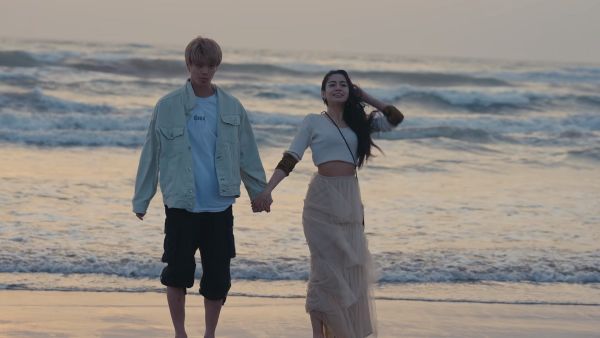 Both Gabby and Honoka decided on Taiju during the midseason confessional. Later, Gabby spoke to Honoka and assured her that she would pursue the kickboxer despite her commitment to following her heart. However, she did not want to do so at the expense of jeopardising her relationship with Honoka. The two spent a lot of quality time together when Gabby used the MOON queue to ask Taiju out on a private date, and it appeared as though Taiju's focus was beginning to change in Gabby's direction.
Soon after, Gabby requested Taiju's company for her photo shoot in Hokkaido, Japan. Taiju made it clear to Gabby when the assignment was finished that his affection was exclusively reserved for Honoka, a fact that she seemed to be aware of but could control from upsetting her. Indeed, Taiju's relationship with Honoka grew stronger when he got back from Hokkaido. Honoka used the MOON queue to request a private date with Taiju as the big confession got closer, and he agreed.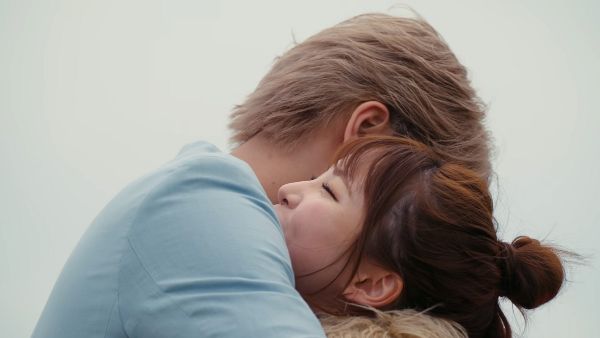 However, Taiju made the decision to use the MOON queue to arrange a date with Gabby. The two had a great time together, and Taiju was grateful for Gabby's love and care as well as sorry that she had been upset by the circumstances. Taiju selected Honoka as his partner for the final confessional, and he was certainly relieved that she wasn't a wolf and that she felt the same way about him.
Are Taiju and Honoka Still Together?
View this post on Instagram

Honoka Nishimura and Taiju Shiratori have not yet disclosed any updates on their romantic relationship. Fans, however, have not given up on the possibility that their on-screen romance might have developed further in real life. The charming and heartfelt moments in their love story, which have only increased people's optimism for their continued relationship, were undeniably abundant. We can be certain that, at the very least, they are on good terms because they both still follow one another on Instagram. We wish the best for both reality TV stars and anticipate even greater success in the future.
View this post on Instagram