'Grave Secrets: Her Mother's Secrets' on Investigation Discovery explains the puzzling disappearance of 69-year-old Loretta Bowersock in Tucson, Arizona, in December 2004 while she was purportedly out early Christmas shopping with her longtime lover. More than a year later, in January 2006, her decomposing remains were discovered buried in the arid landscape of Arizona. So who committed the murder of Loretta, and what happened to the alleged killer? So let's investigate that, shall we?
How Did Loretta Bowersock Die?
On March 2, 1935, Luther D. McJilton and Gladys Myrtle Hatch McJilton welcomed Loretta Jean McJilton Bowersock into the world in Newton, Harvey County, Kansas. Terri Bowersock, the former's daughter, claims that the former transitioned from a miserable marriage to living alone to being a television commercial star, supporting her child in a risky business endeavour that ended up being successful. The mother-daughter team quickly became one of Arizona's most beloved success stories after creating the television ads for Terri's Consign and Design Furnishings themselves.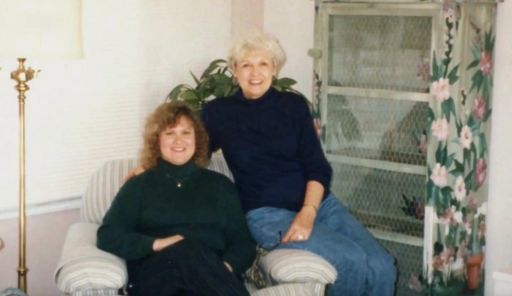 Terri described how her mother was fit and slim enough in her 50s to pass for her sister and had a vivacious personality that the camera liked. Loretta always looked chic in a dress, usually belted, with her hair styled perfectly. Over the course of eight years, the mother and daughter team collaborated daily. Eventually, it's claimed that the stress of running a business wore Loretta out, and Terri bought out her mother's 50% ownership stake in the company. Her daughter's previous public statements claim that she chose a career in real estate sales because it was less physically taxing.
So it came as a shock when Loretta, 69, vanished on December 14, 2004, while out with her longtime live-in boyfriend. On January 10, 2006, rock collectors discovered her remains. The following day, using her dental records, the authorities were able to positively identify her. The skeletal bones were buried 18 inches beneath the surface of the sand and rocks in the desert close to the crossroads of Interstate 8 and Highway 84. They were double-wrapped in a black landscaping cloth. The plastic bag that was over Loretta's head when her body was discovered had been used to strangle her, according to the autopsy.
Who Killed Loretta Bowersock?
The late 1970s saw Loretta purchase her one-story brick home in Tempe, Maricopa County, Arizona, with its pillars, double garage, and red front door, according to author Jana Bommersbach. She apparently bought it for a pittance and lived there for almost three decades, witnessing its value soar to become a lovely nest egg she could depend on in her latter years. In 1986, Loretta, then in her early 50s, made the decision to rent a room in her Tempe home. She was working as a tennis coach and already had a profitable business.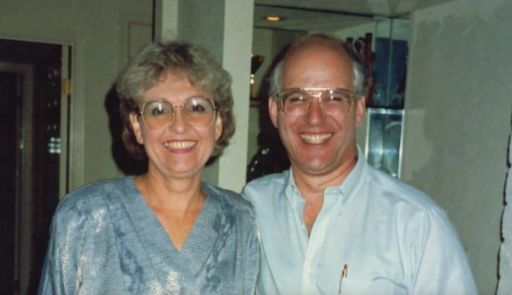 Only one person spoke up; his name was Taw Benderly. He had been described as being almost like a character from a romance novel: he was devilishly attractive, rode a motorbike and was full of tales about his days as a student at the Wharton business school and as a top entrepreneur. Intentionally ignoring his lack of money and social ties, Loretta was pulled to his charisma and charm and decided to take him in as a tenant and a loving relationship.
Taw, however, failed miserably at making money; he was unable to keep a job for very long, and none of his business ventures were successful. However, Loretta was too in love with him to notice his flaws and continued to support his unsuccessful business endeavours despite repeated warnings from her friends and family. After some time, Loretta and Terri experienced a serious rift after allegations surfaced that Taw had forced his girlfriend to relinquish her stake in the prosperous company she and her daughter co-owned.
On December 14, 2004, Taw contacted Terri to let her know her mother had vanished. He and Loretta had travelled into the city that day, he said in a statement to Tucson police, stopping at least twice for lunches and baseball caps. At the Park Place shopping centre, where Taw had left her so she could go shopping, they arrived. Loretta was supposed to be there at the agreed-upon rendezvous location an hour or so later, but she wasn't. He claimed that after calling Terri out of extreme concern, he promptly reported her missing to the police.
But Taw's claims were not supported by the investigation's physical evidence. The police searched the mall's security footage but couldn't find any footage of him being there or dropping Loretta off anywhere close by. When the police tracked his movements that day, they discovered that at around 9:20 AM, he had taken $24,000 out of the joint checking account he and Loretta shared at a Tempe bank. Taw was then observed driving his red Chrysler minivan east on I-10 after departing the city.
Police sources claim that Taw travelled the few miles between I-10 exits 198 and 200 in around two hours and fifteen minutes. He had bought two baseball caps at the Casa Grande outlet mall, which is located at Exit 198, using his credit card, the officers discovered when they requested his credit statement. Additionally, Taw's cell phone records revealed that at 12:30 PM, she had made some calls off of Exit 199. Later, around 1:15 PM, he bought two lunches at Love's Truck Stop, which is situated at Exit 200.
How Did Taw Benderly Die?
Taw continually stated he had no idea where Loretta was when Terri approached him. The detectives were nevertheless certain that he had buried her dead in a shallow grave some time between those hours. Later, as Terri combed through records and bank records, she discovered Taw had stolen Loretta's identity and had used credit cards issued in her name to swindle thousands of dollars' worth of payments. She also learned that he had been skimming the mortgage payments from her mother's cherished Tempe home for months, and it was going to be repossessed. Additionally, Taw had been keeping his girlfriend from seeing the foreclosure warning notices.
On December 22, 2004, Taw Benderly hanged himself with a chord in the garage of the Tempe home as he felt the noose closing around his neck. He did not leave a suicide note or instructions for where he had buried Loretta. Terri organised trips to search miles of the Arizonian desert with the aid of authorities, friends, and compassionate volunteers, but she was never able to locate her mother's remains. When the remains were discovered in January 2006, she eventually turned to psychic assistance and asserted that the spiritualists were accurate about the location.
The body's bare feet led the authorities to the conclusion that Taw killed Loretta on December 13, 2004, inside her house. Terri eventually found out that her mother had been thinking about leaving the supposedly violent relationship for a very long time prior to her death. The police speculate that Taw may have lost control after Loretta threatened to eject him after she found out about his thievery. Taw is still the prime suspect despite the fact that no one has been legally accused in the crime.
Our Team DCS includes 5 different writers proficient in English and research based Content Writing. We allow them and encourage them to follow the Entertainment news all day long. Our posts, listicles and even the exclusives are a result of their hard work.