The Myth Behind Teresa Fidalgo Story: Decoding The Fake Ghost Story
Hoaxes and false information are now frequently uploaded on numerous social media platforms in an effort to garner popularity. There is a significant chance that you have run across such threats and conspiracies.
One such instance is Teresa Fidalgo's popular social media post urging users to share content or face the repercussions. Teresa is not the first myth that people have spread, and she won't be the last either.
The tale of Teresa Fidalgo has frequently been discussed online. Let's try to get into more depth about Teresa Fidalgo and her haunting tale.
Who is Teresa Fidalgo?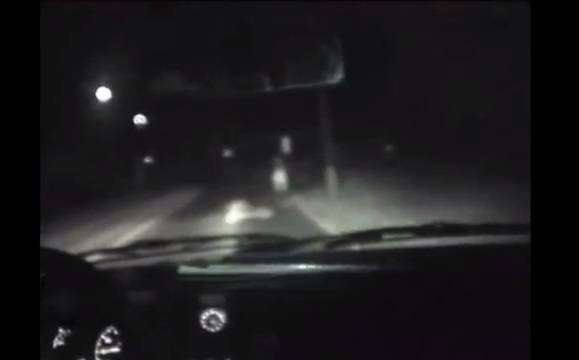 The ghost story told by Teresa Fidalgo has garnered little skepticism despite spending years in the spotlight.
Teresa Fidalgo, according to the legend, is the specter of a woman who perished in an accident in Sentra, Portugal, in the year 1983. Her video was posted online for the first time on July 12, 2003, over 20 years after the occurrence, and it quickly went viral.
Particularly on social media platforms, it seems that people are interested in fiction-based stories like those about the Slender Man and other ghosts. One of the most well-known examples of internet hype that spreads exponentially is the hoax tale of Teresa Fidalgo's ghost.
In the video, pals are seen driving through the highlands when they decide to pick up Teresa Fidalgo for no charge. Although the girl is rather lovely, she makes an oddly long and silent entrance into the car. After a few period, she eventually speaks up and leads the other passengers to the area on the road where she "died."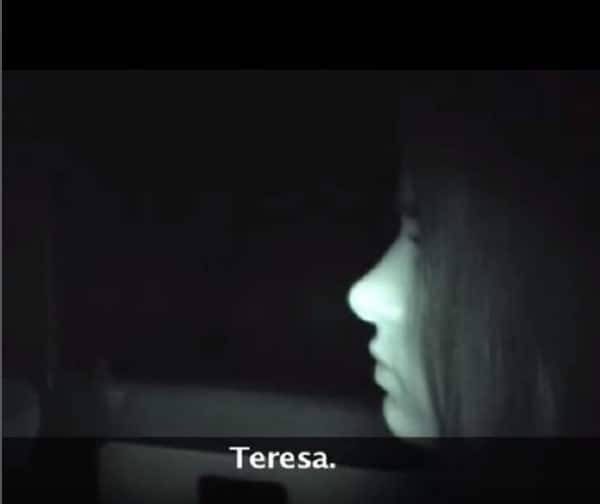 The camera abruptly rotates back to the woman to capture her face clearly just before the car crashes. David, the third rider, survives the collision in which two riders—a man and a woman—die.
Ironically, David was unable to describe what had occurred that evening for many years. Police officials did confirm that a woman by the name of Teresa Fidalgo passed away in an automobile accident at the same location in 1983.
Following the release of this viral film, these tales of the White Lady have gained more attention in recent years. The information connected to "Teresa Fidalgo" and her ties with an actual accident that occurred on a Portuguese boulevard sounded like a real one, therefore people, especially children, trusted this narrative more than any other.
Author of the Teresa Fidalgo story
The Teresa Fidalgo narrative was written by Portuguese content producer David Rebordo, who tells a fascinating tale of a woman.
The video was captured in February 2003 during a journey that David R. and his companions took to film in various locales for his future film, "Virus."
Teresa Fidalgo's ghost story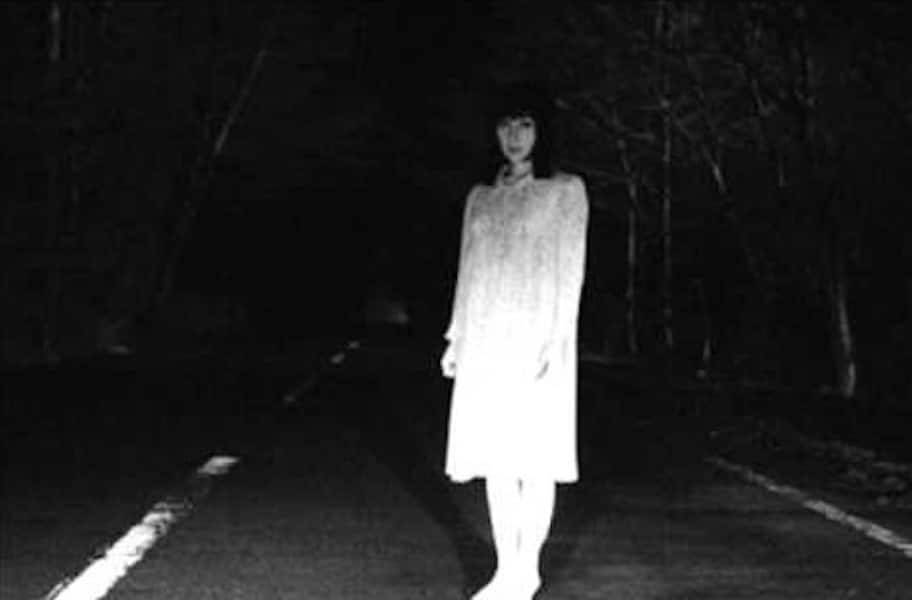 The tale of Teresa Fidalgo has been turned into a type of scam that has been copied and pasted on social media sites, warning that if you do not repost, the spirit of the woman will follow you about.
I'm Teresa Fidalgo, and if you don't share this on 20 other images, I'll sleep with you forever, reads the statement on the viral post.
Several users have stated that "A girl ignored and her mum died 29 days later" in different versions of the Teresa Fidalgo Ghost story. You can look me up on Google.
These videos and messages have been spotted circulating globally on social media sites like WhatsApp and Instagram.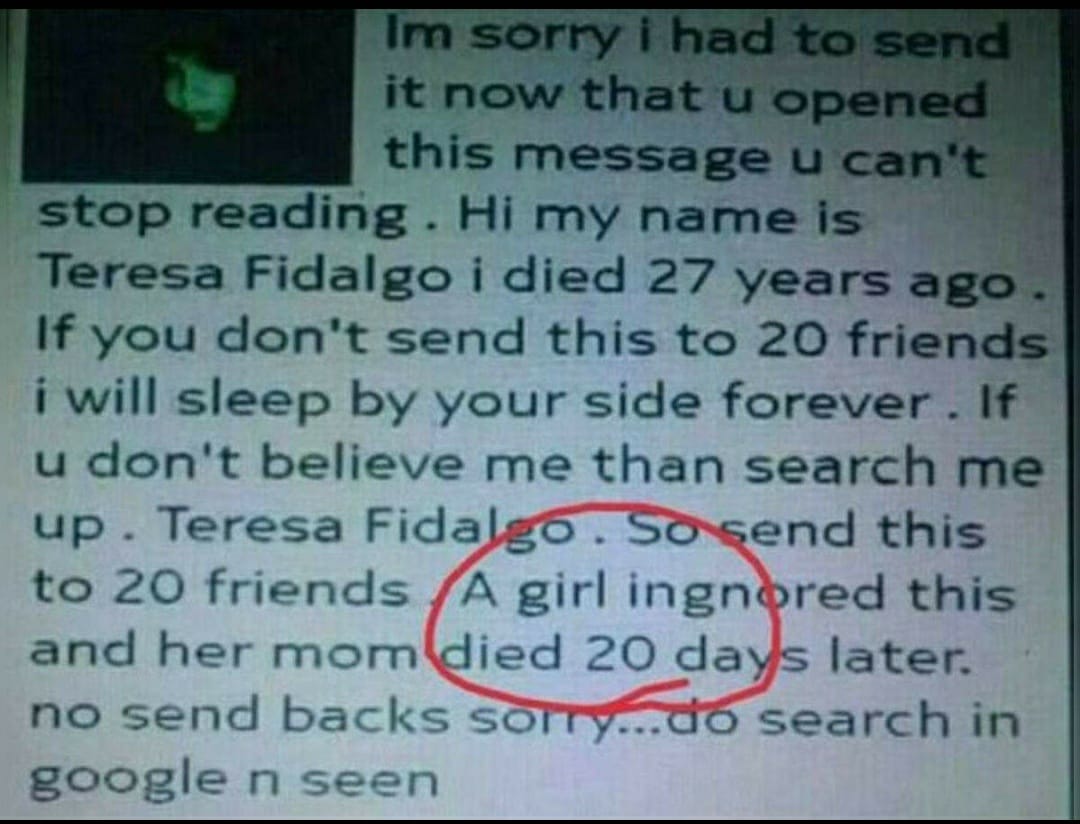 Wondering if Teresa Fidalgo is real?
Urban legends are so convincing that, in most instances, individuals have utilized their imaginations to create fictional performances that bring the tale to life. The Teresa Fidalgo tale is entirely phony, just like other false reports.
It is a by-product of a short film, so while the footage is real, the entire tale you watch is perfectly scripted and staged, just like in a fictional movie.
The individual who survived the accident shares the same name as the Portuguese director who created the short film. On David Rebordo's YouTube account, it was first posted in the year 2014 there. The short movie is titled "A CURVA."
In an interview with a news program, the producer reaffirmed that this scenario is scripted and the online video clip is taken from the production of one of his films. Social media users continue to believe that there is a true Teresa Fidalgo 1986 accident narrative despite his clarification on television.
What to do if you receive such a message?
If I were to respond to this in just two words, I would say, "Just ignore."
When a user of social media encounters this kind of communication, it all comes down to their personality.
Using common sense is one of the best methods to deal with this kind of stunning message because most of these stories are full of flaws.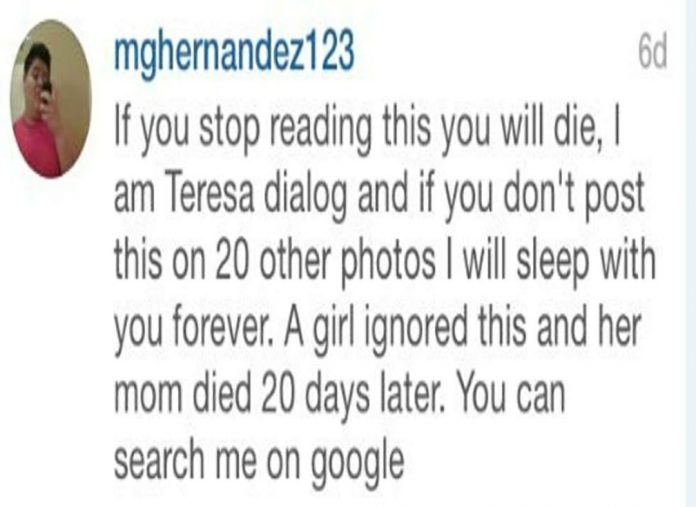 It seems unlikely that a young woman ghost with paranormal energy would want to frighten users on social media because they neglected to post, retweet, or send a picture. This message's motivation appears to be utterly bogus and without any foundation.
Final words
One of the most widely spread false reports concerning Teresa Fidalgo is undoubtedly the ghost story. The idea that either their mother or they themselves will discover some kind of ghost and subsequently die confounds the majority of social media users.
This is a completely fictitious narrative with no basis in reality. In actuality, this is a made-up story, as the author Rebordo has already stated. The director expressed his surprise at the success and enduring nature of this story in an interview with channel TVI. He wondered why people would trust such tales. Currently, the director is working on his newest endeavors.