The Netflix original series "Queer Eye: More Than a Makeover" (also known as "Queer Eye") demonstrates how positivity and self-care can transform a person's life. After all, it centres around five professionals (the Fab Five) who assist heroes (or individuals) from all walks of life in overcoming obstacles so that they can ultimately find a way to realise their full potential. We've got the information for you if you want to discover more about Terri White, her experiences, and her current position because she was one of them in season 6.
Terri White's Queer Eye Journey
We could tell Terri, 58, struggled with wanting to feel and appear young while also being taken seriously from the minute we first saw her with her bright grin and long blonde hair. Because she constantly felt harshly criticised for how she presented herself, whether by complete strangers or even by her own daughter Ashley, who had nominated her, she was actually extremely closed off. It should therefore come as no surprise that she was originally very hesitant to undergo the complete transformation process guided by the Fab Five. However, she quickly realised that their role was to assist her rather than to change her.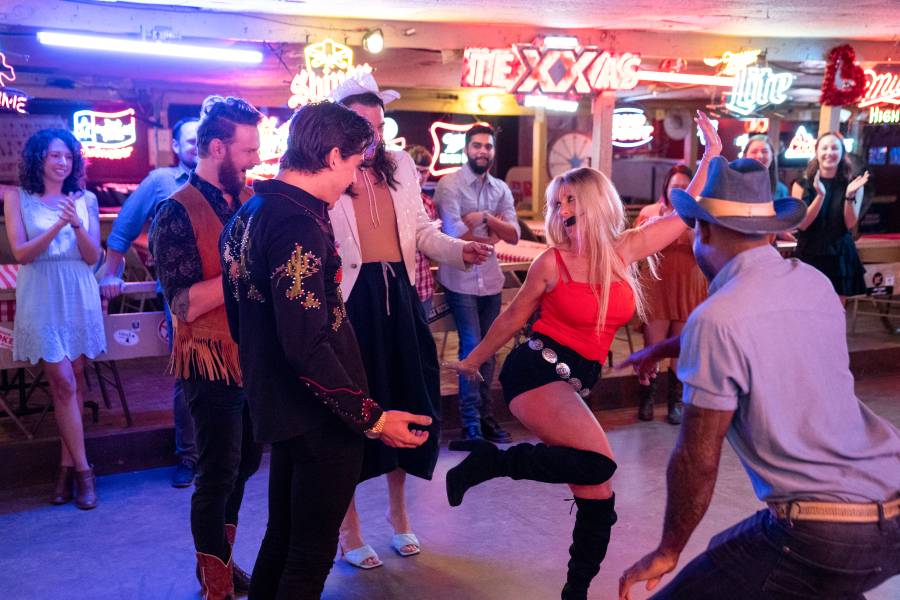 In her episode titled "Showdown at the Broken Spoke," the honky tonk dancing instructor said, "I'm just protective of me because if I don't shine my buttons, nobody else does." She started to open up, though, as she realised that they and her daughter were only trying to help her become the most appropriate version of herself without sacrificing the seductive. She also made the decision to at least try to embrace change since she hoped to temporarily lodge her grandson Alex without causing any substantial family friction.
Terri tried everything she could to make Alex feel at home because she knew that because of her ADD, her life was chaotic while her daughter's was strictly structured. She began by assisting interior designer Bobby Berk with a bathroom tile project before taking fashion consultant Tan France's instruction to only highlight one physical feature at a time. Then, courtesy to culinary expert Antoni Porowski, it transitioned to quiet, soothing baking time with Alex before she learned how to speak with ease from culture expert Karamo Brown.
Only big hair changes were openly refused by this proud yet afraid-to-be-vulnerable grandma; it turned out the long blonde was a wig since she despised what was below. Terri reportedly refused to even let grooming expert Jonathan Van Ness to view her natural hair because she said it was so thin, nonexistent, and "ugly" that no one could do anything with it. When the pandemic hit, it was simple for her to fall back into her old habits, but she ended up succeeding even better than before despite all of her difficult personal losses.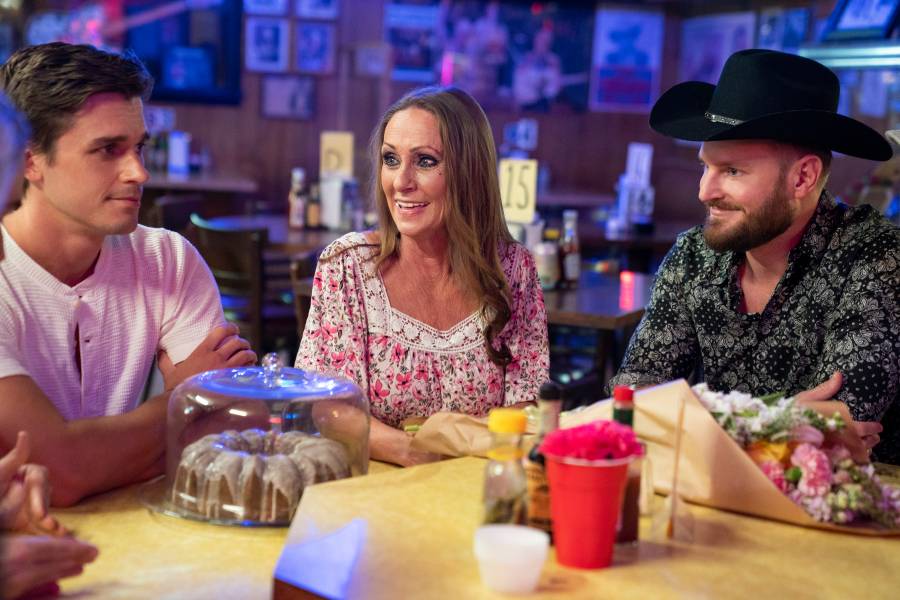 While Terri's devoted son-in-law tragically passed away from a heart attack in 2020, months after the episode's filming had ended, her vivacious father passed away from congestive heart failure in January 2021. Nevertheless, she not only succeeded in following Jonathan's advise to let her hair grow out and proudly wear it natural, but she also managed to keep the look of dressed sexily while still being appropriate for her age. The fact that she was able to preserve her relationship with her family by establishing a brand-new communication standard that included attentive listening and clear limits was undoubtedly the most impactful aspect.
Where is Terri White Now?
We're actually pleased to report that, despite still being a little chaotic, Terri seems to have maintained her new schedule of appropriability, family time, self-care, and self-expression. That's because she continues to teach dancing lessons while also co-owning and running her family's storied Broken Spoke honky tonk bar with her sister and mother. If you can make it to her family's bar any day between Wednesday and Saturday from 8 to 9 pm, you can really reserve this 61-year-old's two-step sessions for just $10 (excluding cover charges). In other words, the only thing that really matters is that Terri seems completely satisfied right now.
Being a binge-watcher himself, finding Content to write about comes naturally to Divesh. From Anime to Trending Netflix Series and Celebrity News, he covers every detail and always find the right sources for his research.