Based on the eponymous Spotify podcast, "The Horror of Dolores Roach" is an original horror-comedy series on Amazon Prime. The title part is played by Justina Machado from "One Day at a Time," and it was created by Aaron Mark. Dolores Roach, the star of the show, is a prison inmate who was given a lengthy sentence for a crime she did not commit but is now free. Dolores tries to make peace with her past, but when she finds herself at the centre of gory and vicious killings, her hopes for a better future are destroyed. Dolores does everything she can to hide her new misdeeds because she doesn't want to go back to prison. What you need to know about "The Horror of Dolores Roach's" conclusion if you're wondering if Dolores completes her mission successfully or not is provided below. Spoilers follow!
The Horror of Dolores Roach Recap
The Dolores Roach Horror Recap The Broadway musical "The Horror of Dolores Roach" begins with actress Flora Frias portraying Dolores Roach. Due to her involvement in several cannibalistic killings, Dolores' story was made public through a podcast. Dolores meets Flora behind the scenes to clarify what happened in her life. The narrative then flashes back to Dolores and her drug dealer lover, Dominic, living in New York City's Washington Heights district. Dolores was detained during a drug bust and given a 19-year prison term.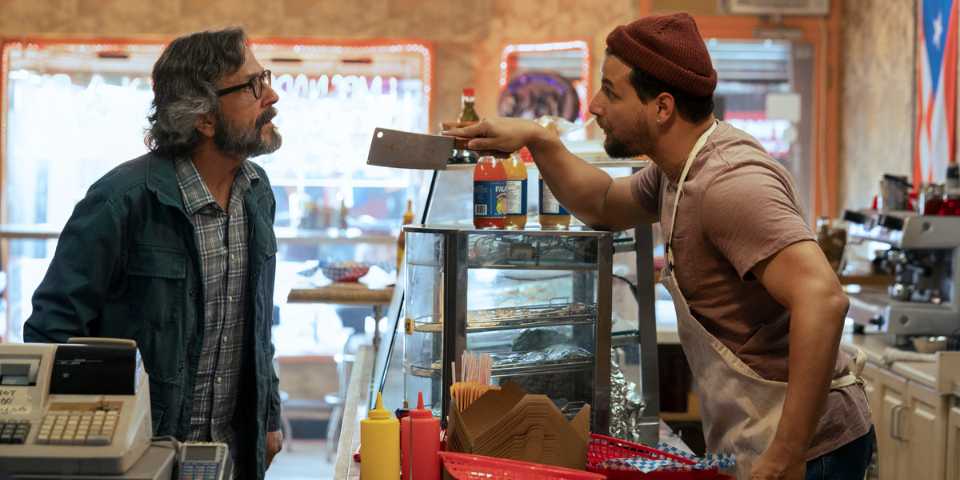 Dolores looks for Dominic after being let out of jail but is unable to locate him. She goes the empanada shop in her former building because she has nowhere else to go and meets Luis Batista, a buddy from her past. Luis offers Dolores a place to stay until she can get back on her feet when she informs him of his predicament. During her stay in prison, Dolores studied massage methods from her sweetheart Tabitha. With Joy's assistance, she makes an unsuccessful effort to land a job as a masseuse. Later, she opens her own massage business in Luis' shop's basement. Dolores' situation improves, but she is plagued by memories of Dominic.
The owner of the apartment block where Luis and Dolores reside, Gideon Pearlman, shows up one day to pick up his rent. However, due to weak business revenue, Luis has neglected to pay him. While Dolores tries to defuse the situation, Gideon and Luis argue. She offers Gideon a massage and gives him money to buy more time. However, Dolores kills Gideon by snapping his neck when he acts inappropriately around her. Dolores rushes to conceal the crime, but when she goes back to the cellar, she discovers that the body has vanished. Luis asserts that the problem has been resolved. But Dolores swiftly realises that Luis had taken the flesh from Gideon's body and utilised it as an ingredient in his Empanada recipe.
Dolores seeks for Dominic in the meantime and employs PI Ruthie to find out where he is. Dominic died in a house fire in the Dominican Republic, according to Ruthie. However, Jonah, Gideon's son, shows up at the store to inquire about his father's whereabouts. Jonah seeks Ruthie's assistance in locating his father as Luis diverts his attention with Gideon's phone. Dolores kills Marcie, who took over Dominic's business, in the interim after learning that he cheated on her and set her up. Luis obtains more meat for his empanadas as Dolores' death toll grows. Dolores and Luis are in a pickle when more people start showing up at the shop looking for the missing folks.
The Horror of Dolores Roach: Does Dolores Get Away With the Murders?
When Dolores and Luis decide to leave the city and begin a fresh life, things go awry in the finale. However, they are unable to raise the funds needed to close the empanada shop and leave the city. Jonah, in the meantime, finds his father's remains in the freezer at the business. Dolores is consequently compelled to murder Jonah. She commands Luis to dispose of the corpses. To avoid the crisis, Luis has a plan, although it is incredibly foolish. He moves the dead bodies into the apartment of his waitress, Nellie. Later, Luis makes a call to the police to report the bodies. As a result, Nellie is detained by the police and charged with killing Gideon, Jonah, Marcie, among others.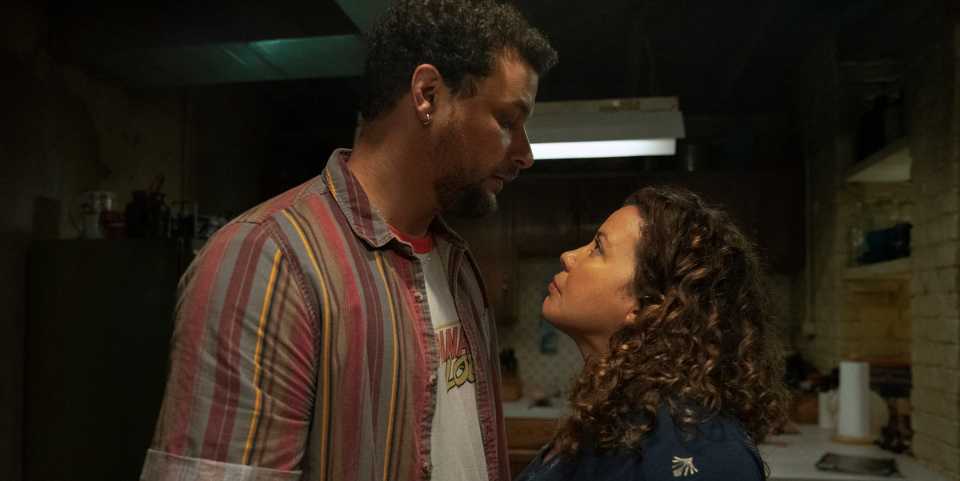 Dolores is disgusted by Luis and intends to leave him after finding out that he was responsible for Nellie's detention. When the cops show up, they begin to thoroughly inspect the entire structure, endangering Dolores' future. Dolores kills Joy and Jeremiah in the meantime when they almost discover her truth. Additionally, Luis tries to prevent Dolores from leaving because he does not want to give up the empanada shop because he views it as his legacy. Dolores accuses Luis of being a cannibal and tries to flee, which sets off a fight between her and Luis. Dolores gets burned as she knocks Luis' head into the deep fryer during the altercation, as seen in the first episode.
Dolores eventually leaves the crime scene and departs from New York City to begin a new life. The murders appear to go unpunished thanks to Luis' scheme. However, with Luis also appearing to be dead, no one can be held accountable for the cannibalistic killings. Dolroes is consequently compelled to hide and go underground. She is the only employee of the shop who survived the bloodbath, therefore the police are probably looking at her as the culprit. The podcast and stageplay created by Caleb, who resides in the same apartment block as Dolores and Luis, offer a comparable interpretation. In the climactic moments, we find out that Dolores has come out of hiding to avenge Caleb.
Who Does Dolores Meet at the House?
Dolores clarifies her version of events before revealing that she is attending the show to meet Caleb because he benefited from her life's tale. Caleb is harmed by Dolores, who also nearly kills him. By pledging to take Dolores to Dominic, Claeb manages to spare his life. Since Dominic set her up to be held responsible for his drug enterprise, Dolores has been plagued by the crimes of her ex-boyfriend. Dominic may have faked his death and is still alive, according to rumour. She finds out that Dominic is still alive through Sophie, Nellie's grandmother, who is linked to him. Sophie tells her that Dominic sends her a gift every Christmas through a White woman with a "Australian" accent. But Dolores never succeeds in getting through to Dominic.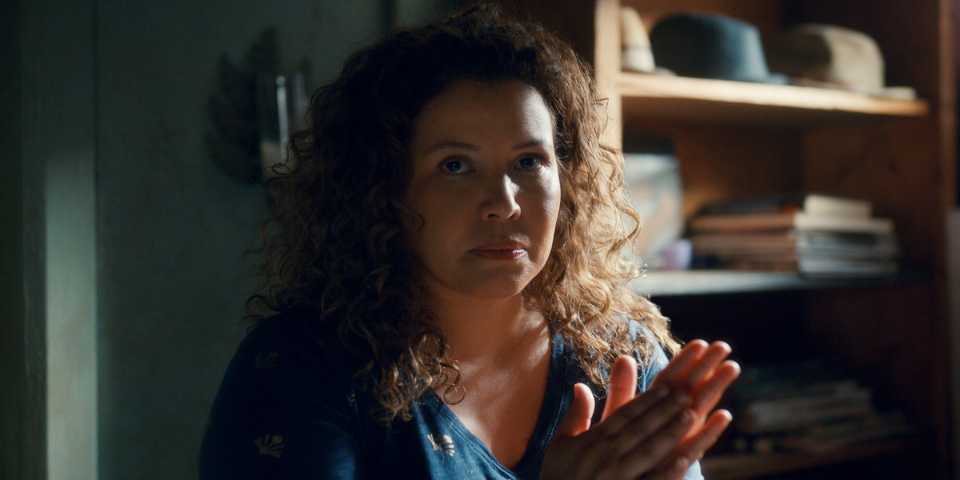 Dolores is accompanied by Caleb to a mansion where it would appear that she will meet Dominic. However, when the entrance to the mansion opens, Dolores screams with laughter at who she sees on the other side. But we cannot see the individual. Instead, as Dolores tries to choke the victim, the film goes to the credits. Dolores probably meets Dominic, and she murders him for ruining her life. Her peculiar response to the individual suggests that Georgina, Dolores' old acquaintance, was the one who introduced her to Dominic. Georgina had before denied Dolores' allegations that she was seeing Dominic. As a result, it's possible that Dolores's panicked reaction to discovering Georgina at Dominic's home. As a result, Dolores is likely to choke Georgina at the conclusion because she betrayed and lied to her.