Abel "The Weeknd" Tesfaye, Reza Fahim, and Sam Levinson are the creators of the drama television programme "The Idol." It centres on budding pop diva Jocelyn (Lily-Rose Depp), who begins a turbulent and complicated romance with self-help guru Tedros (Tesfaye), a charismatic cult leader. As the story goes on, Tedros' obsession with Jocelyn and his attempt to influence her decisions about her life cause their relationship to deteriorate. Jocelyn regains control of her life in the finale's turn of events, putting her relationship with Tedros in disarray. Here is all the information you need to know about "The Idol" episode 5 in case you're curious how the plot wraps up or whether Jocelyn and Tedros get together. Spoilers follow!
The Idol Finale Recap
In the fifth episode, "Jocelyn Forever," Jocelyn gets ready to meet with her tour promoter, Andrew Finkelstein. Jocelyn regains control over Tedros' cult and the home, welcoming everyone as a member of her family. Jocelyn, on the other hand, appears to be fed up with Tedros and wants him out of her life. Tedros' actions have angered her, especially after she discovered that he altered the circumstances around their meeting. Izaak, Ramsey, and Chloe are the opening acts for Jocelyn's tour. She gives Finkelstein a performance to persuade him that the tour might be a success. Jocelyn asks Chaim to look after Tedros in the meanwhile. Tedros is coerced by Chaim, who also offers him money to leave Jocelyn's life. When Tedros declines, Chaim kicks him out of the house.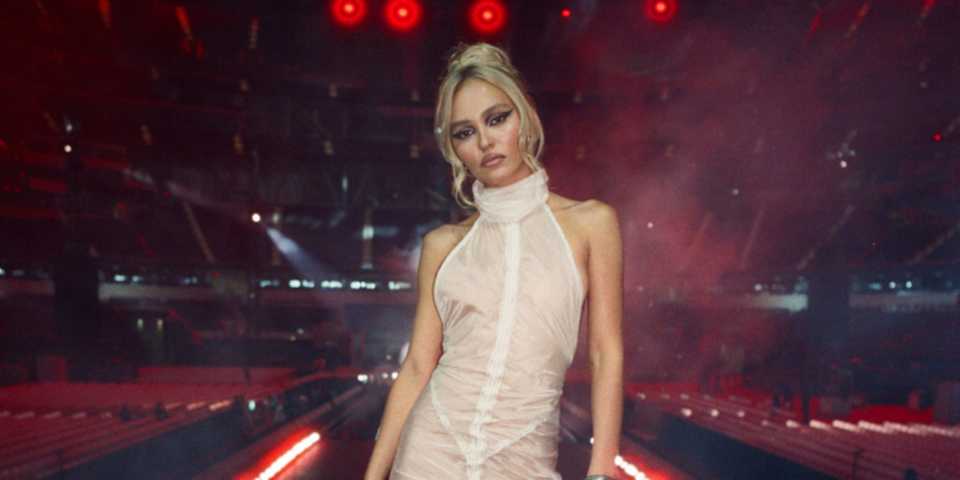 Later, Jocelyn devises a strategy to permanently eliminate Tedros. A reporter for Vanity Fair named Talia is writing an artist feature on Jocelyn when Chaim meets her. Chaim, though, persuades Talia to keep the object and look into Tedros' background. Tedros eventually loses all credibility when the story about his profession as a pimp is made public. Additionally, Tedros is made to give up his club and relinquishes his position as the leader of his contemporary cult. Jocelyn, on the other hand, thrives without Tedros and creates fresh hits. In order to help her sell out tickets for her tour, she also comes out about the violence she endured. But just as it appears that Tedros has left Jocelyn's life forever, the plot takes an unexpected turn that casts doubt on the relationship between Jocelyn and Tedros.
The Idol Ending: Do Jocelyn and Tedros End Up Together?
At first, Tedros seemed to be exploiting and controlling Jocelyn in an abusive relationship. Tedros appears to be advancing his personal goals while pretending to be an inspiration. Tedros was able to dominate Jocelyn by becoming close to her and taking over important facets of her life. But in the penultimate episode, Jocelyn disproves Tedros' theory when she hooks up with her ex-boyfriend Rob Turner after discovering that Tedros had exploited Dyanne to get close to her.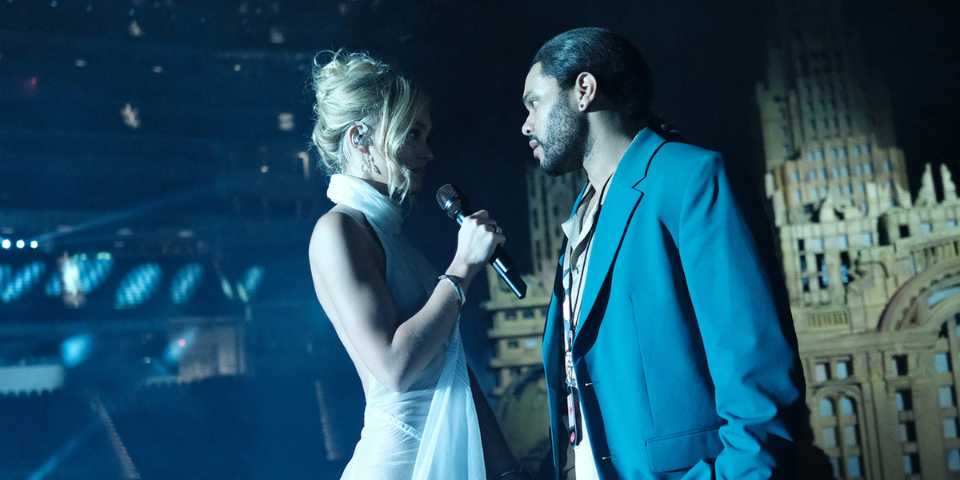 Jocelyn and Tedros' relationship completely changes at the conclusion. Tedros is shunned and entirely ignored by Jocelyn. She also claims to have found new artists who were Tedros' devotees. Jocelyn gets their respect by promising them a successful singing career and appears to turn Tedros' own cult against him. Tedros is compelled to leave Jocelyn's life since he is up against the wall, and their relationship appears to terminate suddenly. The episode's climax, however, features a reunion between Jocelyn and Tedros, who is in attendance during her performance at the SoFi Stadium in Los Angeles, California, Jocelyn's hometown.
Jocelyn declares to the crowd at the show that Tedros is her true love and that they have apparently patched things up. But the balance of power between Jocelyn and Tedros has drastically changed. Jocelyn admits behind the scenes that the narrative of her mother beating her with a brush was untrue and probably concocted to determine Tedros' true capabilities. Jocelyn deftly use Tedros to feed her emotions, which she then skilfully channels into her music to produce popular songs.
Once she has accomplished her objective, Jocelyn takes authority back from Tedros and puts him in his place. Additionally, Jocelyn leaves Tedros a pass under his real name, "Mauricio Jackson," indicating that she intends to shatter Tedros's illusion that he is a beloved cult leader. In the end, Jocelyn triumphs, taking charge of every element of her life. With Jocelyn serving as the cult's leader and Tedros being reduced to a mere puppet in the hands of the music icon, the roles in Jocelyn and Tedros' relationship are now revered.