The Last Kingdom comes to an end with a spectacular finale after 5 seasons of bloodthirsty conflicts with Uthred (Alexander Dreymon) striving to claim the country that is his inheritance. From unparalleled deaths until the climactic fight back at Bebbanburg, where it all began, the show once again succeeded in blending historical facts with author Bernard Cornwell's strokes of fiction. Despite the fact that the Netflix original series has come to an end with the last season, there is still a film special titled The Last Kingdom: Seven Kings Must Die in the works. While we wait for the remaining chapters, have a look at the finale and how it sets the tone for the rest of the story.
It's important to recall why King Edward (Timothy Innes) and his warriors had to fight the Scots at Bebbanburg in the first place. Aethelhelm (Adrian Schiller) was determined to do whatever it took to guarantee that his grandson Aelfweard (Ewan Horrocks) would succeed to the throne of Wessex throughout Season 5. From bribing the elder men to select his grandson as the heir of Mercia to striking a peace accord between the Saxons and Danes by requesting that his soldiers kill the visionary (resulting in his daughter's accidental death), the king's father-in-law was to accountable for all the slaughter and grief. He forms an agreement with King Constantine (Rod Hallett) to battle King Edward in exchange for Aelfwynn's (Phia Saban) hand in marriage during his last attempt to guarantee Aelfward's future.
As the Saxons approach Bebbanburg's gates, Uthred is charged with locating Aelfwynn from within the castle in order to avoid a fight. However, things do not go according to plan when King Edward decides to fight the Scots, presuming that because their reinforcements have not yet arrived, the battle will be a breeze. When the rest of King Constantine's army arrives on the battlefield, however, he proves that he is one step ahead, pressing the Saxon army from both sides until they are meters from the brink of a cliff. Although things appear to be going worse from there, Uthred saves the day once more when he persuades his daughter, Stiorra (Ruby Hartley), and her people to fight alongside the Saxons by pledging to make Bebbanburg a safe haven for them. King Edward and his army defeat the Scots with the help of Dane warriors. Not only that, but Uthred is ultimately able to defeat his cousin Wihtgar (Ossian Peret) and claim Bebbanburg, just as he had hoped since the series began. Despite a brief burst of flames engulfing the castle walls, rain falls, soothing admirers who would be upset if the protagonist didn't get to enjoy his fate as the land's owner.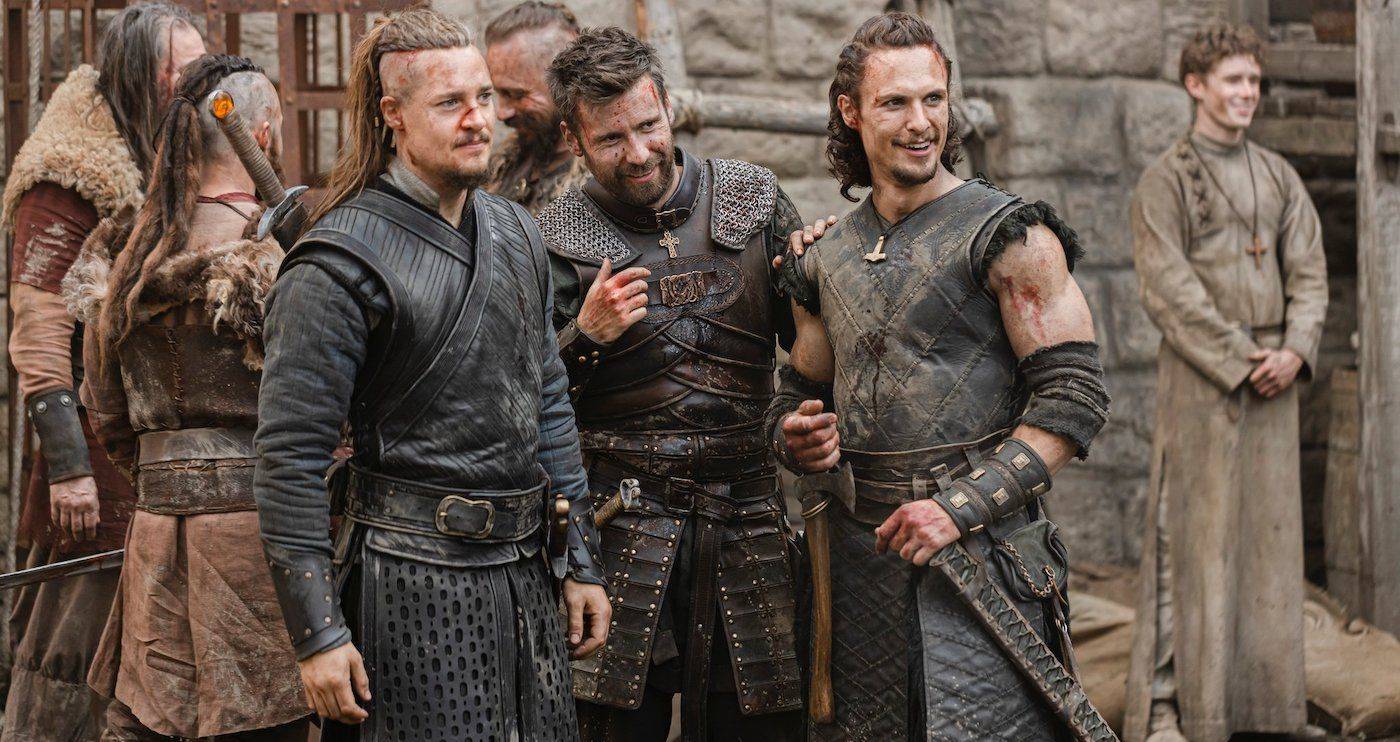 While everyone rejoices, King Constantine continues to try to reach an arrangement with Uthred, but foregoes his demands for the time being in exchange for King Edward not governing over Bebbanburg. Despite the lack of a summary, we may expect the sequel to explore the mounting tensions with King Constantine after he decides to confront Wessex once more. Despite his displeasure with the news that Bebbanburg will not be bowing down to him any time soon, the King of Wessex does not counterattack. Instead, he feels betrayed by Uthred, despite the fact that his father's greatest ambition was for the kingdoms to be united into England. The warrior continues by saying that he believes in England's future, but not under King Edward's rule.
This leads us to believe that the future film will focus on Monarch Edward's thug, Aethelstan (Harry Gilby), because he will be the first king to rule over England historically. Throughout the show's final season, we've seen the character mature on the battlefield and gradually earn Edward's trust as a commander. Despite Aethelhelm's best efforts, he was unable to overcome King Edward's obvious predilection for his firstborn son. Aethelstan would be an ideal candidate for the throne because he has fought with the Saxons and the Danes under Uthred's leadership. After all, he learnt to respect both sides and honor their differences from his mentor.


The film could also feature Uthred reconnecting with his son, Osbert, in addition to an emphasis on the United Kingdom founded by Aethelstan's efforts (Olly Rhodes). Osbert was raised in a convent under Hild's (Eva Birthistle) care after his mother Gisela (Peri Baumeister) died giving birth to him in Season 3. He has never seen his father. Hild and Osbert are seen travelling to the castle in the last episode now that Uthred is Lord of Bebbanburg, possibly implying that the character would have greater screen time in the sequel. We can expect another enthralling bond between the warrior and his long-lost son if Uthred's relationship with Stiorra and Young Uthred (Finn Elliot) is any indication of his ability as a father.
Even while there is still a lot of conjecture about what will happen in The Last Kingdom: Seven Kings Must Die, the series finale sets the tone for a far more dramatic conclusion in the near future. "The fantasy of England has never been closer," Edward says in Season 5. With two kings fighting over territory, including Bebbanburg, Uthred is in for a lot of trouble now that he isn't on good terms with Wessex. The dynamics will be intriguing to see as they move from fighting for their side to now trying to keep their area. It'll also be exciting to see King Alfred's (David Dawson) desire come true through his grandson Aethelstein, as well as discover more about Osbert and how his character will play a key role in the final chapter. Overall, despite the film's many sources of excitement, fans will find it difficult to say goodbye to this noble story.
Seasons 1-5 of The Last Kingdom are available to watch on Netflix.
Our Team DCS includes 5 different writers proficient in English and research based Content Writing. We allow them and encourage them to follow the Entertainment news all day long. Our posts, listicles and even the exclusives are a result of their hard work.