The Upside, a remake of The Intouchables starring Kevin Hart and Bryan Cranston, may not have had the same impact on audiences as its predecessor. Regardless, the film was an upbeat, feel-good film about friendship relationships and overcoming personal obstacles in the hopes of finding the actual 'upside' to life's challenges.
Everything is based on the true story of quadriplegic wealthy Philippe Pozzo di Borgo and his former assistant, Abdel Sellou. Here's how the film compares to the original in terms of factual accuracy, ahead of its Blu-ray release.
Abdel Also Stole From His Employer

From the very beginning, one very precise aspect from the original story is carried over to the film. Dell snatches a rare first edition copy of Mark Twain's The Adventures of Huckleberry Finn during his interview with Philip.
In actual life, Abdel stole a Faberge Egg, presumably to sell on the street for a modest fortune, instead of a century-old copy of a famous work of American literature. He didn't have a son to give it to, unlike Dell, because…
Abdel Sellou Was An Algerian Immigrant

Dell, played by Kevin Hart, is eerily similar to his real-life counterpart, Abdel. Both were petty thieves who were imprisoned and eventually became caretakers as part of a government-sponsored rehabilitation program. However, the contrasts begin with their respective origins.
Abdel's upbringing was turbulent to say the least. He was transported from his native Algeria to live with family in Paris as a difficult child from an early age. However, his bad habits continued into adulthood, and he was imprisoned for pickpocketing. Abdel was offered the option to work after a brief detention in order to prevent extra jail time and the prospect of deportation. Philippe was introduced to him at this location.
Abdel Was Childless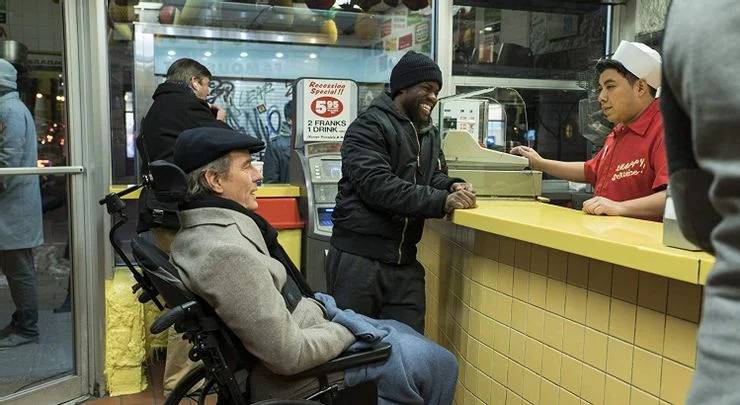 Dell's desire to provide for his child and ex-girlfriend is one of the driving forces for his decision to work on the film. He wants to show his family that he has matured and that he is capable of becoming a better guy.
Abdel didn't have that problem because, by the time he met Phillippe, he had no children (at least that he was aware of). His motivation for working with Phillippe began with personal benefit.
Philippe And Abdel Had A Number Of Hilarious Hijinks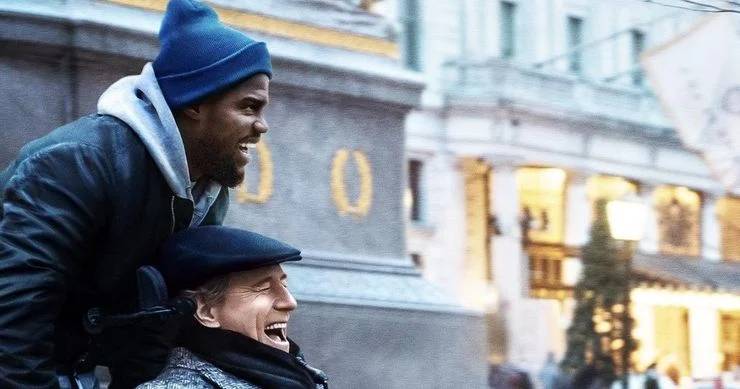 It is well established that once Philip and Dell's real-life counterparts became friends, they began to play pranks and embark on stupid little adventures. Philippe's wheelchair was beefed up to make it faster, and he took joy rides around Paris in his collection of exotic cars.
Even the moment when Philip imitates a seizure to save Dell from a speeding ticket is based on a true story about Abdel being caught speeding in Philippe's Rolls Royce. Philippe was rid ing shotgun at the time, which was fortunate for him.
Philippe And His First Wife Adopted Two Children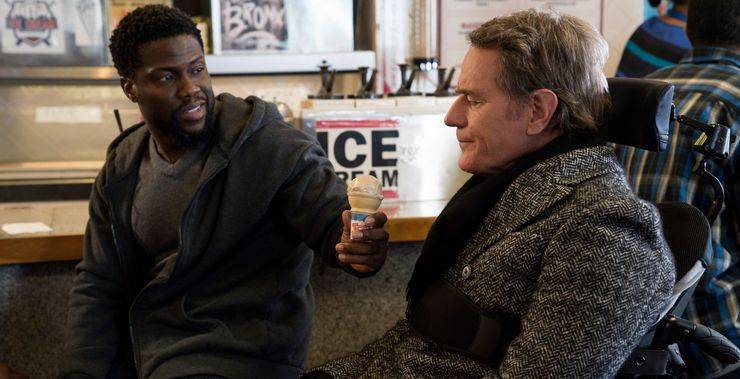 Cranston's character in The Upside is described as childless and alone. However, after marrying his first wife in 1973, the genuine couple went on to adopt two children, both of whom were born in Columbia.
Surprisingly, The Upside reverses parental roles, with Kevin Hart's character, Dell Scott, being the one with a child (more on that below).
Philippe Was Successful In The Champagne Industry
Philippe grew up in a wealthy family and went on to become a successful businessman, a feature he shares with his fictitious counterpart. Philippe used his commercial skills in France's famed champagne industry, rather than Silicon Valley. He worked as a manager at Moet & Chandon and later as director of Pommery.
Phillippe's Wife Was Alive When Abdel Met Him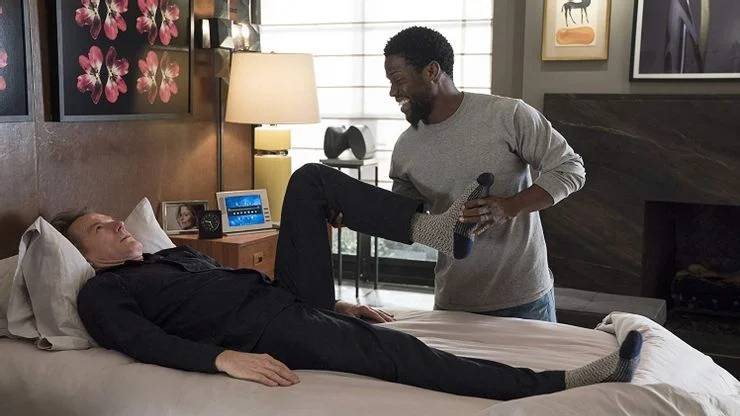 Phillip's wife has died of cancer by the time Dell meets him in The Upside, and it is supposed that several years have elapsed since then. Phillippe's wife was still alive when Abdel started working as his caretaker, though she died of cancer not long afterward.
Philip and his assistant Yvonne (Nicole Kidman) appear to have love feelings for each other throughout the film. While there is a real-life counterpart to Kidman's character, there is no indication that they were ever romantically involved.
The Real-Life Philippe Was Descended From French Aristocrats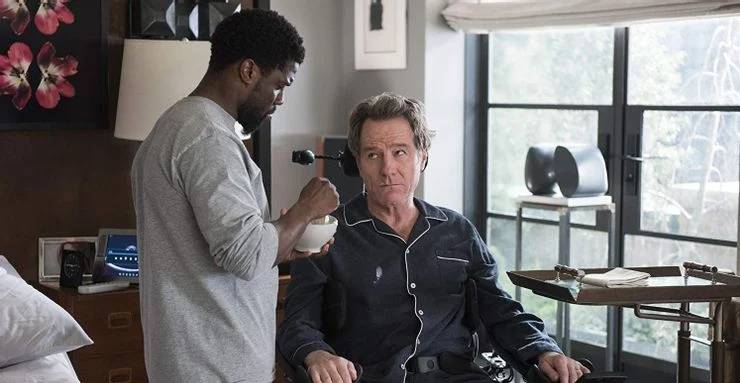 Phillip Lacasse (Cranson) is a very rich entrepreneur who made his fortune by purchasing failing software businesses and turning them around. Philippe di Borgo's genuine money, on the other hand, came from a completely different source.
The di Borgo family has been a part of the French aristocracy since the 1500s. He grew raised in a world of luxury and opulence, which he received virtually entirely from his noble forebears.
The Two Eventually Settled Down And Got Married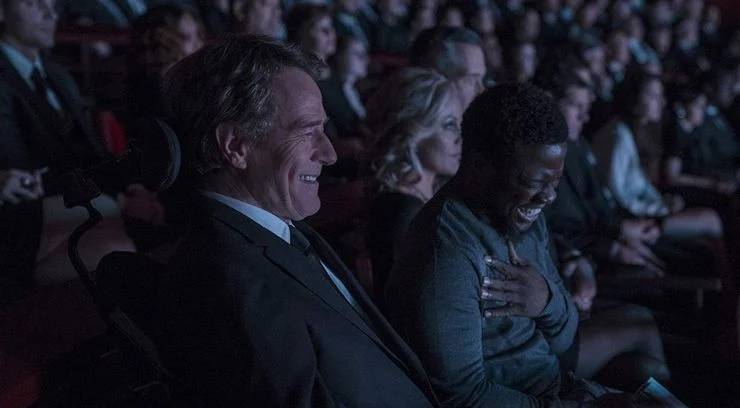 While The Upside leaves the audience with the assurance that Philip and Dell are still friends, a vital detail is left out.
Philippe and Abdel went on vacation to Morocco shortly after the publication of the book that would later inspire The Intouchables and its countless remakes, where Abdel met the lady he would eventually marry. Philippe would subsequently meet his second wife in, you guessed it, Morocco, in an ironic twist of fate worthy of Harlequin.
The Two Finished Their Professional Relationship On Good Terms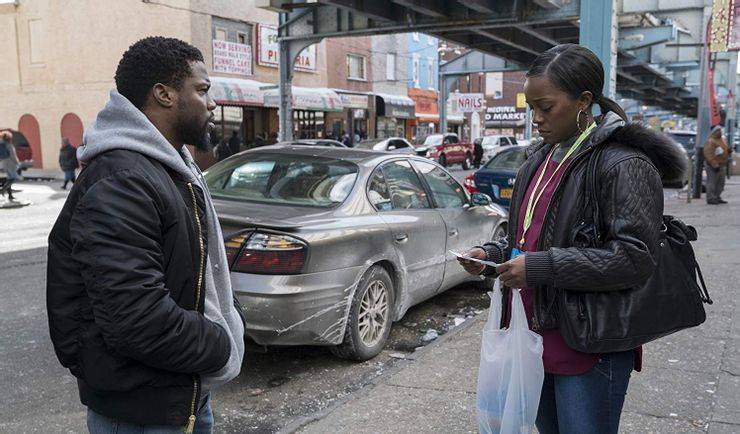 Abdel stopped working as Philippe's carer, just as he did in The Upside, but their working relationship ended far more pleasantly than it was depicted. After finding their respective sweethearts, the two parted ways, and there was no such argument between them as in the film.
Philippe remained in Morocco while Abdel returned to Algeria with his wife. They stay in constant communication, and Abdel makes it a point to fly from Algeria to Morocco at least once a year to see his buddy and former boss.
Our Team DCS includes 5 different writers proficient in English and research based Content Writing. We allow them and encourage them to follow the Entertainment news all day long. Our posts, listicles and even the exclusives are a result of their hard work.