Sports documentary 'Untold: Hall of Shame' on Netflix, directed by Bryan Storkel, examines the notorious Bay Area Laboratory Co-operative (BALCO) doping controversy. The case, which involved some of the top US athletes at the time and had far-reaching repercussions, rocked the sports world in the early 2000s. Tim "Tim" Montgomery, a former racing star, is one of the most well-known individuals connected to the controversy. Don't worry if you're wondering where he is right now—we've got you covered!
Who is Tim Montgomery?
Tim Montgomery was born on January 28, 1975, in Gaffney, South Carolina. Prior to discovering track running, he was interested in basketball and football. He transferred from Blinn College to Norfolk State University to take advantage of their robust track programme. He quickly rose to prominence as a 100-meter sprinter, with dreams of representing the USA abroad.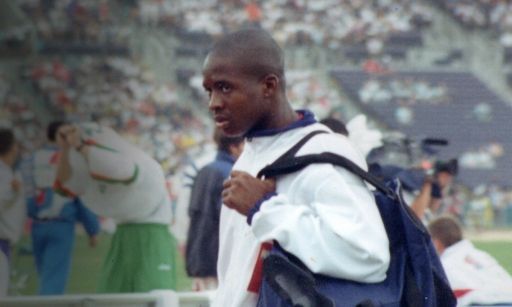 Tim was able to compete as a member of the 4 100 metre relay team and earned his first Olympic medal despite not being able to qualify for the 100 metres race at the 1996 Summer Olympics. He competed at the 1997 World Championships, winning a single bronze medal. Around this time, Tim developed a strong desire to set the world record for the fastest living person, no matter the cost.
Tim's greatest time for a 100-meter run was 9.92 seconds when he joined up with Victor Conte, the founder of BALCO, and he sought to beat that number as much as he could. Together, the two assembled a group of specialists for Project World Record, including Trevor Graham, Charlie Francis, and Milos "The Mind" Sarcev. Victor revealed that Tim was using a combination of medications at the time, including human growth hormone (HGH), insulin, erythropoietin (EPO), and tetrahydrogestrinone (THG), also known as "The Clear," an anabolic steroid.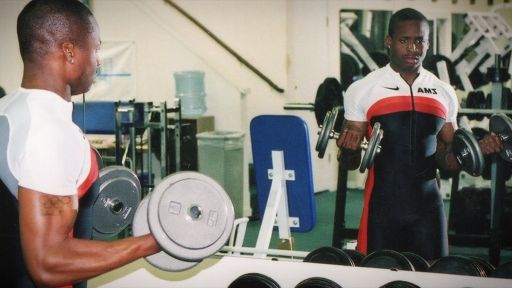 Tim's performance improved as a result of the programme the team placed him on. However, Tim and Victor reportedly split up after a disagreement over branding and sponsorships during the final 100-meter trials for the 2000 Olympics. In September 2002, Tim succeeded in breaking the record, defeating Maurice Greene's previous mark with a timing of 9.78 seconds.
The United States Anti-Doping Agency (USADA) looked into BALCO at the time, and Tim testified during that inquiry that he had indeed utilised prohibited chemicals that BALCO had given to him. A four-month penalty was sought by the USADA against him as a result, and he challenged that decision to the Court of Arbitration for Sport (CAS). Unfortunately, CAS ultimately found him guilty on December 13, 2005, which resulted in a two-year suspension and the removal of all of his post-March 31, 2001 accomplishments from the record, including his world record, which had already been surpassed by Asafa Powell by that point. Tim chose to stop competing in sports when his ban was issued.
Where is Tim Montgomery Now?
View this post on Instagram
When Tim Montgomery's involvement in the BALCO affair came to light, his legal issues only became worse. The retired athlete was accused of participating in a money laundering scam, which led to his indictment and imprisonment in April 2006. Tim was accused of depositing three fraudulent checks totaling $775,000 in the bank, for which he reportedly received payment of $20,000; the entire case involved an amount equal to $5 million. On April 9, 2007, he ultimately entered a guilty plea. On May 16, 2008, he received a prison term of 46 months.
View this post on Instagram
Tim was also charged with another offence, this time for allegedly trafficking more than 100 grammes of heroin. The former athlete admitted to the allegations in July after the case was made public on May 1 of that year, and in October of that same year, he was given a five-month prison sentence. But as of this writing, Tim appears to be operating under the NUMA Speed LLC name and leading a life as a businessman and sports trainer. In addition, he is the happy father of at least three children, the second-eldest of whom, Tim Montgomery Jr., is training under his dad to become a track athlete. Tim and his loved ones have our warmest wishes for a happy life and a bright future.
Our Team DCS includes 5 different writers proficient in English and research based Content Writing. We allow them and encourage them to follow the Entertainment news all day long. Our posts, listicles and even the exclusives are a result of their hard work.