Sports documentary 'Untold: Hall of Shame' on Netflix tells the story of a doping crisis that shook the USA in the early 2000s. Bay Area Laboratory Co-operative, also known as BALCO, was the business involved in the entire case and was established by Victor Conte. However, scientist Patrick Arnold, who collaborated on the development of the undetectable steroids used by some of the greatest sportsmen of the era, was one of the most important minds behind the entire operation. Do not be concerned if you are interested in Patrick Arnold's current activities since we have your back!
Who is Patrick Arnold?
Patrick Arnold, a 1966 baby, was raised in Guilford, Connecticut. He had been interested in bodybuilding since he was a young child when his father reportedly bought him weights when he was just 11 years old. He seemed to be disappointed that he wasn't putting on enough muscle, though. Patrick first became interested in how chemistry could affect physical conditions when someone offered him a cheap steroid that had enough methyltestosterone and helped him gain the "right" kind of weight.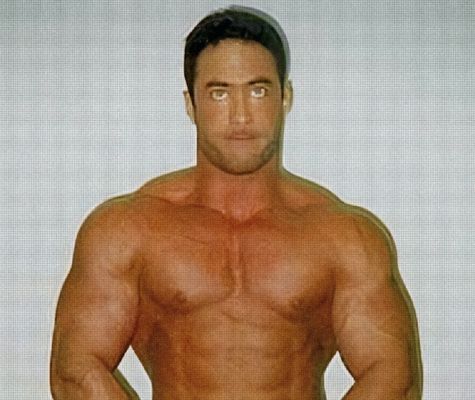 Patrick pursued his interest in chemistry and in 1990 graduated with a bachelor's degree in the field from the University of New Haven. He was able to work in a lab in New Jersey as a result, and he now had the leisure to pursue his interest in performance boosters. He completed courses at Montclair State University (1990–1993) and the University of Connecticut (1995–1996) to broaden his expertise of organic synthesis and organic chemistry, respectively. Patrick joined Bar North America in Seymour, Illinois, after getting to know Dan Duchaine, and he rapidly made androstenedione famous. He most likely contributed to the production of 1-androstenediol.
According to Patrick's own narrative and some of the information Victor Conte provided in the Netflix film, the latter and the former met as a result of Patrick's ongoing interest in the bodybuilding community. It appears that the two discussed steroids that may be taken covertly. Victor Norbolethone was purportedly administered by the chemist at first, but in 2001, the two began giving athletes tetrahydrogestrinone (THG), also known as "The Clear." The athletes appeared to be used as test subjects for many of the steroids and other drugs that Patrick developed for BALCO, according to the documentary.
The chemist was charged on November 3, 2005, with one count of conspiracy to distribute anabolic steroids along with two counts of misbranding and delivering steroids because it was a substance that Patrick created that was used as a performance-enhancing drug by several athletes connected to BALCO. In April 2006, Patrick ultimately entered a plea to one count of conspiracy to distribute anabolic steroids. As a result, in August 2006, he received a sentence of three months in jail, followed by three months under home arrest.
Where is Patrick Arnold Now?
Patrick Arnold was the owner of Proviant Technologies from May 2003 to May 2009. He has, however, been employed by KetoTech Inc. as the Chief Chemist since April 2015. In May 2015, he also started working with the company as a product developer, chemist, and marketing consultant. Patrick appears to be most interested in developing something that could benefit people who have been diagnosed with cancer or epilepsy, at least as of 2019.
Patrick apparently first became interested in medicine after Professor Dominic D'Agostino from the University of South Florida got in touch with him in 2014. Exogenous ketones were being developed as part of a project for US Navy Seal divers to use during extended dives into the depths of the ocean. With the assistance of his business partner Lakhan Boodram and the latter's daughters India and Savitri, Patrick gradually turned his attention to the production and selling of exogenous ketones. To put it another way, Patrick is presently residing in Champaign, Illinois, and he appears to be leading a quite successful life.
Our Team DCS includes 5 different writers proficient in English and research based Content Writing. We allow them and encourage them to follow the Entertainment news all day long. Our posts, listicles and even the exclusives are a result of their hard work.