In September 2000, when the free-spirited Toni Heartsong was discovered dead on the floor of her home, it shocked the neighbourhood and crushed the hearts of her family and friends. The murder case is scrutinised in "Dateline Mystery: Death of a Heartsong" as the particulars and complexities of the victim and those close to her are revealed. The investigation that followed Toni's terrible death is also explored in detail. Let's look into the specifics together if you're curious to learn more about the case, including the identify and whereabouts of the suspected culprit.
How Did Toni Heartsong Die?
She was raised by her elder brother, Barry Soren, after losing both of her parents when she was 16 years old. Toni Soren Heartsong was born on May 3, 1950. Her friends claimed that because she was raised without parental guidance, she was a free-spirited individual who was known for speaking her mind. After completing her education and receiving her diploma, she met Robert "Bob" Eckhart, who was perhaps 28 or 29 years old and at the time serving as a temporary caretaker for an old estate on Miami Beach.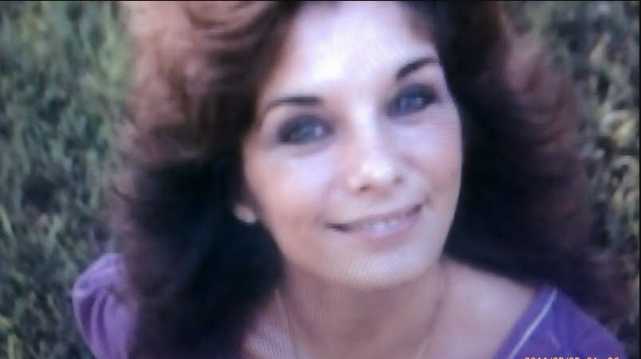 When Toni went on Bob's door one day in the 1970s to ask whether she could park her car in his driveway, their feelings for one another grew extraordinarily swiftly, and a day and a half later, they secretly wed. They made their union legal and obtained a marriage licence seven months later. Before giving birth to their second son, Jacob, Toni soon gave birth to their first son, whom they called Elijah. The family established themselves in Jupiter, Florida, and after realising they were born businesspeople, they launched a tofu promotion company.
While Toni was creating a tofu cookbook, Bob found his passion and skill for luxury landscaping. This has developed into a company, building pricey waterfall and pool installations around southern Florida. It was well known that Toni was a contented wife and mother who adored her sons and husband. However, despite their reputation for being so in love from the moment they met, Bob acknowledged that they had experienced their fair share of difficult times and sought to improve their marriage.
Everything seemed to be going well, until on September 26, 2000, Bob and Toni decided to meet at a car dealership in Del Ray to make a car purchase. When she didn't show up, he drove over to the house at five o'clock and discovered his wife dead, covered in blood, having been stabbed seven times in the neck. After Bob dialled 911, the police responded and gathered all the available evidence from the murder scene. They discovered a sizable amount of blood on the wall and in a few other places throughout the house.
Who Killed Toni Heartsong?
The police interviewed the victim's family, friends, and neighbours in order to find potential suspects after determining that the murder had place around 1 PM. The investigators had suspicions about Bob despite his calm demeanour and devotion to his wife. Without even requesting legal representation, he totally cooperated, took and passed a lie detector test, and participated in two taped interviews with the police.
Bob asserted during questioning that he spent the majority of the tragic day working 43 miles away from his Jupiter, Florida home, at a project site in Delray Beach. He reminded them that he had five witnesses to back up his statements and said he had been there till around 2:30 PM. They concentrated on a homeless man who had been spotted in the couple's neighbourhood for a number of weeks after ruling out any flaws in his alibi. In addition, a number of burglaries had occurred nearby around the time of the murder.
The case came to a standstill even after an unexplained fingerprint was discovered on the Heartsong home's door lock. Two months after the murder, Bob continued on with his life and bought a motorbike. Then, a year later, he sold his company and began dating Suzye Goldstein, whom he had first met in 2002 while using an online dating site. After dating for a year, they got married and started a new life together. Six years after Toni's death, however, his comfortable new existence came to an end when the investigators revived the case after discovering new incriminating evidence.
The main detective retested every sample from the victim's body using more recent and sophisticated methods after DNA testing was inconclusive in 2000. As a consequence, he discovered Bob's DNA on Toni's right palm and a drop of blood under her left fingernail. He was taken back into the questioning area by the authorities, who were armed with fresh, concrete proof. Despite Bob's repeated denials, the detectives were able to prove his guilt because they possessed the necessary evidence. He was thus detained for Toni's murder in September 2006.
Where is Bob Heartsong Now?
In May 2008, Bob Heartsong was released from jail after serving a 24-month sentence and placed under house arrest while waiting for his trial. He arrived in court to begin his trial for Toni Heartsong's murder in September of that same year. Several witnesses, including a neighbour who claimed to have overheard the couple bickering around 1 PM on that fatal day, testified against Bob.
A blood specialist also testified that the DNA recovered on Toni's palm was a combination of her and Bob's DNA, with some of it being blood. Nevertheless, the jury found the 63-year-old not guilty of killing his wife as a result of the defense's persuasive arguments and insightful questions. Since that time, Bob Heartstrong has avoided the spotlight completely and led a secretive existence. Toni's murder has not been solved since he was exonerated on all counts, and the perpetrator has not been found.