The Beanie Bubble, an Apple TV+ comedy-drama, tells the origin story of one of America's most well-liked cultural phenomena of the 1990s: Beanie Babies. It is directed by Kristin Gore and Damian Kulash Jr. The film explores the life of Ty Warner, the President of the business that makes them, Ty Inc., in addition to how these small animal soft toys become popular. Viewers are surely interested in the entrepreneur's real-life journey and whereabouts as a result of the realistic portrayal of his life. So let's learn more about that, shall we?
Who is Ty Warner?
Ty Warner, who was born in Chicago, Illinois, in September 1944, reportedly had a difficult upbringing. His mother, a pianist who was supposedly diagnosed with paranoid schizophrenia in the 1970s, sold toys while his father worked in the toy industry. Michigan's Kalamazoo College was abandoned by Warner, who briefly tried his luck as an actor. He eventually began working at the plush toy business Dakin, where his father was also employed. However, he lost his job in 1980 when he was discovered peddling his own line of toys to the firm's clients, turning on his former employer.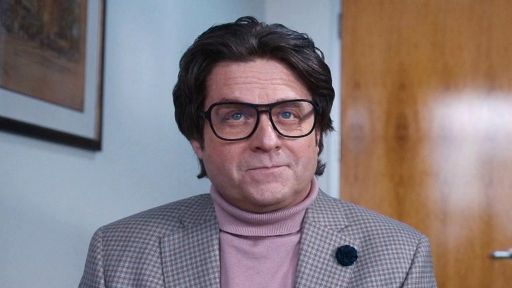 After taking a break and learning of his father's passing, Warner started Ty Inc. in 1986 by mortgaging his house, putting his life savings into it, and investing what his father gave him. Through it, he offered plush cats for sale, and over time, he gained considerable popularity in domestic markets. However, the business took its biggest step yet in 1993 when it introduced the Beanie Babies, a line of little animal plush toys that were flexible thanks to the addition of plastic pellets. Instead of selling them to big corporations, Warner focused on local business owners, which helped him grow his clientele.
The business removed some products from the market in order to artificially create a shortage in order to increase sales. Collectors would go into a frenzy when a specific Beanie Baby's soft toy was abruptly discontinued, driving up demand for the plush toys. Moreover, Ty Inc. launched its own website for Beanie Babies in 1995 and aimed its audience online at the advice of Lina Trivedi, the company's former director of technology. Because it was still relatively new at the time, the Internet significantly increased sales by helping to establish a distinct customer base for pocket-sized plush toys.
With this decision, Warner and his business were dubbed online marketing pioneers. In addition, Beanie Baby collectors started reselling their collections online at exorbitant rates, which increased demand for the goods and led to Ty Inc. recording previously unheard-of sales. With so much success, Warner quickly rose to fame and accumulated a large fortune, eventually becoming a billionaire. As a result, his collection of plush animals quickly became popular in America in the 1990s, with everyone hoping to join the Beanie Babies Bubble.
Sadly, after dominating the toy industry for almost a decade, Ty Inc. encountered a serious issue starting in 2000 as a result of frequent product recalls and the introduction of various new designs that led to an oversupply of the market. Collectors and the business suffered substantial losses as a result, and they were forced to recoup their losses by selling their products at considerably cheaper rates. The Beanie Babies Bubble Burst was the name given to the abrupt decline in popularity of the Ty Inc. soft toys, after which their appeal gradually waned. It's interesting to note that Warner has actively avoided interviews and media appearances throughout his early career.
Where is Ty Warner Now?
Ty Warner, who became a billionaire at the height of the Beanie Babies craze, made the decision to diversify his holdings. Under the brand he established, Ty Warner Hotels and Resorts, he bought the Four Seasons Hotel New York. The Sandpiper Golf Course and the Four Seasons Resort are two further properties the entrepreneur bought in the early 2000s. The Kona Village resort in Hawaii, The Biltmore in Santa Barbara, California, The San Ysidro Ranch in Montecito, California, and The Las Ventanas al Paraiso Resort in Los Cabos, Mexico, to mention a few.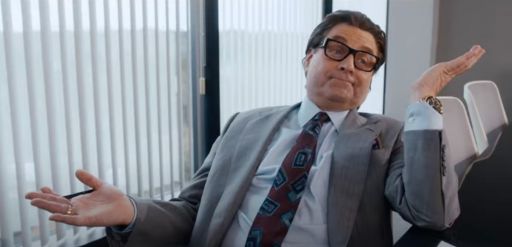 In addition to his commercial endeavours, Warner is a well-known philanthropist who regularly gave to various famous organisations like the Princess Diana Memorial Fund, the American Red Cross, and the Andre Agassi Foundation. He received the Children's Champion Award from the Children's Hunger Fund in 2006 for his significant service to social problems. But in January 2014, when Warner was accused of tax cheating and it was found that he allegedly had an offshore account in Switzerland since 1996, everything fell apart for him.
Warner was thus given a sentence of two years on probation, 500 hours of community service, and a $53 million fine after entering a guilty plea to one felony count of tax evasion. Unfortunately, the businessman's legal troubles didn't end there. In 2021, Kathryn Zimmie, his former domestic partner of almost 20 years, filed a lawsuit against him seeking $400 million in damages for half of his Montecito estate. She said that Warner had physically and verbally abused her, and that she had left his estate "fearing for her well-being and safety."
Zimmie went on to say that she was entitled to compensation because she was physically abused by Warner in 2012, according to her claims. The founder of Ty Inc. not only had to deal with his legal dispute with his former business partner, but he also had to deal with a class-action lawsuit brought by the Four Seasons New York hotel staff. The COVID-29 outbreak forced the hotel to close in March 2020, but a dispute between Warner and the Four Seasons Hotels & Resorts brand prevented it from reopening even two years later.
As a result, the workers experienced financial hardship and claimed they were denied paychecks and severance pay. They then sued the businessman and the hotel management. Ty Warner is currently in his 70s and maintains a secluded lifestyle with infrequent public appearances. Nevertheless, based on what we can gather, he appears to dwell in Oak Brook, Illinois, and is engaged in litigation related to the claims brought against him. Fascinatingly, he still owns and runs Ty Inc. and still values privacy from the media.