The comedy-drama film "The Beanie Bubble" on Apple TV+ explores the amazing actual tale behind the well-known Beanie Babies of the 1990s. The film was directed by Kristin Gore and Damian Kulash. Based on Zac Bissonnette's 2015 book "The Great Beanie Baby Bubble: Mass Delusion and the Dark Side of Cute," it tells the story of toy tycoon Ty Warner and the three extraordinary women in his life who helped him invent the Beanie Babies in the 1990s and helped them grow into a very popular pop culture phenomenon. The audience is drawn to Linda Wallace, an obsessive Beanie Baby collector with an amazing back story, in addition to the engaging protagonists. Naturally, it raises the question of whether Linda's story was inspired by a real person. Let's find out, then!
Is Linda Wallace Based on a Real Person?
Although Linda isn't based on a specific real-life person, she does appear to reflect the masses of Beanie Baby collectors in the 1990s. Her experience is particularly similar to that of Peggy Gallagher, a special education teacher from Chicago who began collecting the common pocket-sized plush toys with her sister, Dr. Paula Benchik-Abrinko. Linda Wallace, a passionate Beanie Babys collector, approaches Ty in "The Beanie Bubble" to have her book, "The Beanie Baby Price Guide," signed and to appear on her radio show.
In the book, Linda describes how she has collected and sold a variety of both new and antique Beanie Babies to earn $300,000. Maya Kumar (Geraldine Vishwanathan) refers to the book as the collectors' Bible and explains to Ty how it motivates readers to purchase Beanie Babies from Ty Inc.'s website and resell them for more money, boosting the company's online sales. Linda then goes into detail about how she bought various toys around the US before ordering 200 pieces of unique Beanie Babies from the distributor of Ty Inc. in Liverpool, UK. She eventually sold the toys and in only three months accumulated a sizable fortune.
Ty is upset by this since he thinks Linda unfairly benefited from the sale of his products, and that too without his consent or knowledge. As a result, he sues her and all of these collectors, and he even gets eBay to rename the Beanie Babies forum to Beanbag Plush. Going back to Peggy Gallagher, she and her sister were among the earliest serious Beanie Baby collectors, and Zac Bissonnette's book includes their accounts. Peggy and Paula started locating the rare and discontinued models as Ty Warner started removing particular models from the marketplace to artificially scarcity and drive demand.
Peggy started buying the rare Beanie lines that Ty Inc.'s German distributor didn't have in Chicago at retail prices, while Paula would buy all the unusual Beanie lines she could locate from hospital gift shops in the US. The sisters would then resell them to other collectors for considerably higher rates, making a considerable profit. Similar to Linda in the film, Peggy ordered toys from Germany for $2,000 and sold them for $30,000 in the US within a few months. She also placed an advertisement in a magazine for collectors offering a Beanie price list.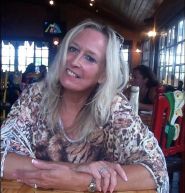 Unknowingly, Peggy and her other collectors developed a distinct and successful market for Beanie Babies in the 1990s, greatly influencing the toy obsession that became known as Beaniemania. She was actually very naïve of the potential of the toys on the market, but as she started selling them, she realised exactly how much collectors were ready to pay for a rare object. Their earnings helped them meet many of their necessities in addition to satisfying their love for Beanie Babies. For instance, Paula raised money for the adoption of her first kid by selling a number of unique Beanie Babies.
Sadly, Ty Warner was reportedly highly irritated by the endeavour of women collectors like Peggy and Paula when he discovered about them. He supposedly called them "totally nuts" and even filed lawsuits against a number of them. However, despite his dissatisfaction with these collectors, they were essential to the success of Beanie Babies and helped propel the company's sales to the point where he became a billionaire. Although Peggy Gallagher or official sources haven't explicitly stated that Linda Wallace is based on them, their similarities suggest that Linda Wallace may represent both Peggy Gallagher and the large number of ardent Beanie Baby collectors who dominated the market for those toys in the 1990s.