When HBO first went on the air in the 1970s, it only carried movies and sporting events from 7 p.m. to 12 a.m. At this stage in its existence, it was also restricted to specific regions of the United States, particularly those in and around New York City, where it had its headquarters. The network's visibility considerably improved when it started airing in every state in 1975. HBO didn't start producing any of its ambitious original programming until Warner Media bought the network. With Emmy-winning programs like Game of Thrones, The Wire, and The Sopranos, HBO is currently known for this.
HBO is able to depict more contentious and graphic themes like drug use, violence, and profanity because it doesn't rely on traditional income through advertising. This allowed them to offer programming that was unlike anything on any other network, especially before the advent of streaming services. Since the launch of HBO's own streaming service, HBO Max, the firm has increased the number of shows it produces at a maybe unsustainable rate. As a result, a lot of HBO programs are going unnoticed and failing to connect with viewers. Here are 15 of HBO's most underappreciated TV programs to counter this.
Angels in America (2003)
Based on the play of the same name, Angels in America follows a group of people whose tales tangentially intersect and is set amid the AIDS crisis. A talented cast is led by celebrities like Meryl Streep, Al Pacino, Emma Thompson, and Jeffrey Wright. These characters will stick with you long after the final episode since it is simultaneously heartwarming and humorous. When this show debuted in 2003, it caused quite a stir, but it's crucial that a new generation of viewers get to know these characters and learn about their lives. Although they cannot replace education and history, television and movies can serve as an useful starting point when these tales are not taught in school.
Flight of the Conchords (2007-2009)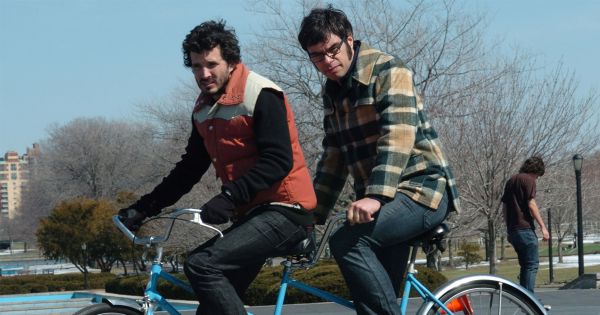 Bret McKenzie, Jermaine Clement, and James Bobin are the minds behind Flight of the Conchords. As members of the main folk rock band who relocate from New Zealand to New York in search of success, Clement and McKenzie also play prominent roles. Its quirkiness, which is appropriate for its location in the late 2000s, contributes to its appeal. Fans of Taika Waititi may recognize the humorous tone since Clement frequently works with him on projects like What We Do in the Shadows and this. So now is the ideal opportunity to catch up before it perhaps returns to our screens in the future. In 2021, Clement claimed he has been attempting to get in touch with McKenzie about a reunion for the program (via Entertainment Weekly).
Gentleman Jack (2019-2022)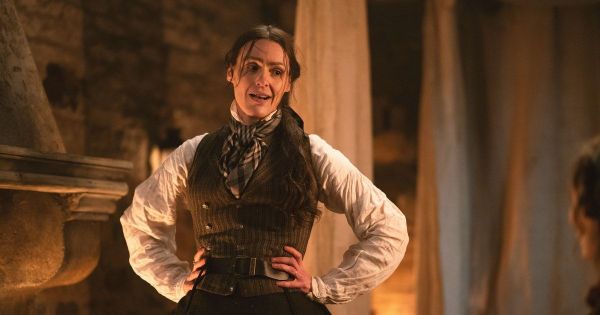 Anne Lister, the film's leading lady, is played by Suranne Jones. In the late 1700s to the early 1800s, Lister was a genuine person who lived in West Yorkshire. She wrote in great detail in her diaries about her life, which were dramatized for this production and detailed multiple lesbian encounters. Gentleman Jack uses the funny, fourth-wall-breaking style that we have all grown to love and appreciate through Fleabag, which is a wonderful tribute to the fact that by watching the show, we are essentially reading her diaries. Another victim of HBO's current wave of downsizing, it was terminated after only two seasons despite deserving many more. It doesn't have the stuffiness that some people associate with period pieces; instead, it has current sensibilities and is incredibly amusing.
I May Destroy You (2020)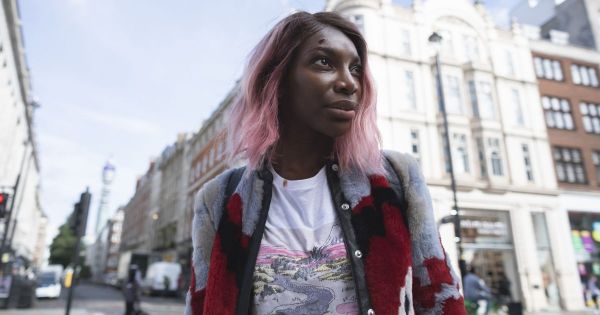 I May Destroy You, a masterwork limited series by Michaela Coel, follows Arabella as she struggles with being sexually abused. Coel, who is the show's creator and writer, does a masterful job of adding humor and mystery to her narrative, which may have been handled awkwardly in different hands. Comedy is used, but it doesn't feel out of place; rather, it gives the characters a more relatable quality. Weruche Opia, Paapa Essiedu, Stephen Wright, and Marouane Zotti round out the cast and fit in wonderfully with the overall tone of the show. I May Destroy You is another program that, despite the praise it earned, deserves and needs to continue to receive.
Looking (2014-2015)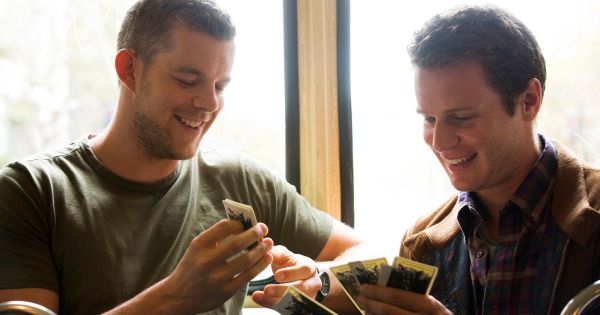 The narrative of Looking, which takes place in San Francisco, centers on a trio of close friends. Patrick is portrayed by Jonathan Groff, Agustin by Frankie J. Alvarez, and Dom Basaluzzo by Murray Bartlett. Looking, which debuted in 2014, was the first gay men-focused HBO series. Lean on Pete director Andrew Haigh, whose naturalistic aesthetic dominates as the principal director, and But I'm a Cheerleader icon Jamie Babbit are notable directors of the program. These characters' worlds have a genuineness that gives the show a unique vibe. It failed to draw in the anticipated audience and, as is all too often among HBO's underappreciated projects, was cancelled after its second season.
Los Espookys (2018-2022)
Los Espookys is a funny comedy starring comedians Fred Armisen, Ana Fabrega, and Julio Torres about a gang of buddies who deliver fright wherever it's needed. This includes frightening possible beneficiaries of a millionaire's estate, a horror-loving girl's quinceanera, and bringing to life aliens for a scientist. The fact that the show is set in a generic Latin American nation indicates, according to Torres, that they "discovered a commonality that feels universal." This is a must-watch for fans of Armisen's sense of humor from shows like Portlandia or Documentary Now! Its two seasons, each with six episodes, pass quickly and leave you wanting more.
Lovecraft Country (2020)
A man named Atticus, portrayed by Jonathan Majors, travels across America in the 1950s in pursuit of his missing father in the horror-drama series Lovecraft Country. Letitia, played by Jurnee Smollett, and George, played by Courtney B. Vance, are also present. The bigoted locals in the villages they pass through as well as Lovecraftian monsters cause difficulty for the trio. It should come as no surprise that the show is both intriguing and suspenseful given that Jordan Peele is one of its creators. The soundtrack to Lovecraft Country combines artists like Etta James and Nina Simone to create a strong feeling of place and history that completes the overall top-notch program.
My Brilliant Friend (2018-Present)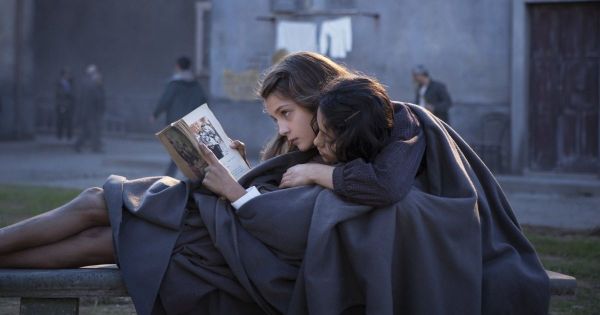 A television series called My Brilliant Friend is based on Elena Ferrante's Neapolitan novels. Elena, a character in the novel who is in her 80s, observes a friendship that she and Lila have had on and off for their entire lives. The show explores issues of corruption, poverty, abuse, and education while setting its story in a Naples suburb in the 1940s. Getting a glimpse into a very particular society that is rarely depicted on film for people outside of Italy is fascinating. The production stays true to its inspiration while not becoming bogged down by it. It preserves the enthusiasm and magic of the original work.
Search Party (2016-2022)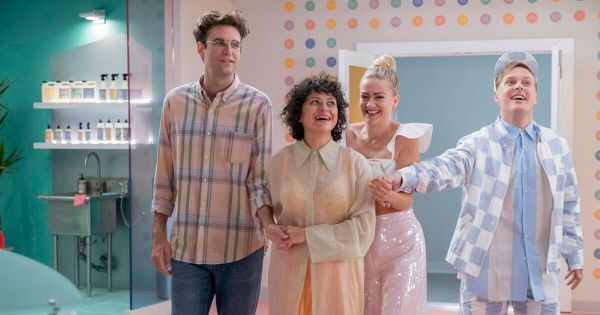 In reality, TBS was the place where Search Party debuted, where it aired for two seasons before being canceled. Here is where HBO embraced the program and made it their own. With Alia Shawkat (of Arrested Development fame) playing the lead character Dory Sief and John Early, Meredith Hagner, and John Reynolds playing her obnoxious but endearing circle of friends. Their college friend goes missing, and Dory gets concerned with locating her, involving her pals in the search. The show wonderfully balances humor and tension, and it is witty and compelling. There is no way to foresee what will happen next since each season grows more out of control than the one before it—in a good way. There is nothing else like Search Party, which is criminally underappreciated for how excellent it is.
Sharp Objects (2018)
There were eight Emmy nominations for Sharp Objects, but did it take home any of them? No, thus it is still firmly underappreciated. The plot is based on a book of the same name by Gillian Flynn, who also wrote Gone Girl. Camille returns to her hometown to report on a series of killings. Amy Adams portrays Camille admirably, and Patricia Clarkson and Eliza Scanlen respectively represent her mother and younger sister. In a plot with amazing turns and turns, all three put up jaw-dropping performances. The late Jean-Marc Vallée directed the series in his unique manner with fast cuts to flashbacks. Its impact was probably diminished by the fact that Big Little Lies, which was in the same vein but had a more approachable plot, came before it. But right now is the ideal opportunity to give Sharp Objects the attention it truly merits.
The Leftovers (2014-2017)
The Leftovers poses the strange yet intriguing subject of what would happen if 2% of the populace suddenly vanished. The emphasis is still on how we would react to a situation like that; neither the what nor the why of what happened are given much thought. Evidently, the response is "not well." There are no weak links in the cast, not even in supporting roles, thanks to major hitters like Ann Dowd, Liv Tyler, Justin Theroux, and Christopher Eccleston. Its themes center on investigations of family dynamics, religion, and despair, yet these topics are not presented in the same cliched and worn-out manner that they so frequently are. The show's devotion to ambiguity and refusal to provide definitive answers is what makes it so beautiful. The show's unsolvable riddle was crucial, according to co-creator Tom Perrotta, because he "wanted to build an apocalyptic scenario where all the actual 'apocalypse' is psychological."
The No. 1 Ladies' Detective Agency (2009)
The No. 1 Ladies' Detective Firm is a sweet television program about Precious, a woman in Botswana who establishes a detective agency following the passing of her father. Precious and Grace, her helper, have a great rapport that makes you feel like you're traveling with them. The comedy was produced and written by Richard Curtis, the acclaimed writer and director of classic rom-coms like Love Actually, and this is evident in the way that it is appealing. David Oyelowo and Idris Elba are even featured in the pilot, if you needed any more of a reason to start watching. It's a snappy and witty viewing that will cheer up a gloomy afternoon, and there are only seven episodes.
The Other Two (2019-Present)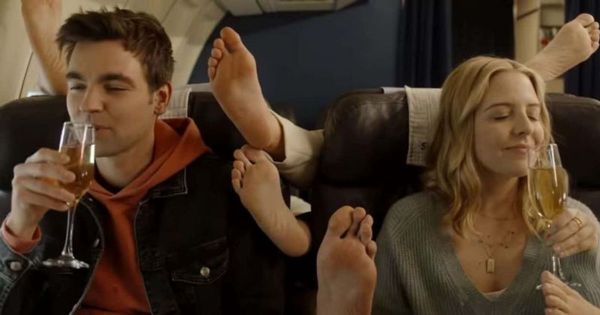 In the movie The Other Two, older siblings Cary and Brooke's little brother Chase becomes an instant pop star, a la Justin Bieber in his early years. The show's strange and unsettling humor draws attention to the worrying situations that its young performers are put in. In order to compete with their brother for attention, Cary and Brooke go through some difficult circumstances. Wanda Sykes, Richard Kind, and Molly Shannon are just a few of the talented extras on the show. This is the program for you if you're searching for something that makes fun of Millennials, the internet, and fame without coming off as irritating.
The Rehearsal (2022-Present)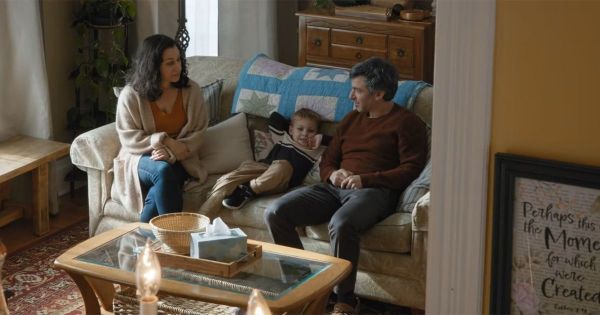 In his most recent work, The Rehearsal, Nathan Fielder constructs scenarios wherein readers can practice for events that will occur in their own lives. The Rehearsal ends up having a huge punch with the same wry comedy we're used to from Nathan For You but significantly more pathos. He creates scenarios in which he duplicates the experience of raising a child for a pregnant woman. The overall storyline becomes more self-reflective and meta as the season goes on. Fielder has had a fascinating professional trajectory, which demonstrates his extraordinary literary talent. For those who enjoy awkward humor with substance, The Rehearsal is a great choice.
We Are Who We Are (2020)
A pair of American teens are the subject of the miniseries We Are Who We Are, which was created and is directed by Luca Guadagnino. For various reasons, they are both outsiders, which is what brings them together. The protagonists talk about gender, sexuality, family, and home, themes that appear in a lot of Guadagnino's work. These arguments take on much more meaning when considered in light of Donald Trump's election to the presidency. The series comes to life with a dazzling score by Dev Hynes, who also performs as Blood Orange. Jack Dylan Grazer, Jordan Christine Seamón, Chlo Sevigny, Kid Cudi, and Francesca Scorsese are among the actors who appear in it. It's a terrible shame that so few people continue to watch this.
Our Team DCS includes 5 different writers proficient in English and research based Content Writing. We allow them and encourage them to follow the Entertainment news all day long. Our posts, listicles and even the exclusives are a result of their hard work.