"Does Murder Sleep?" is an Investigation Discovery series. The story of Wendy DiRodio, 61, who was murdered in her parents' Ventura, California, home in the early days of June 2009 is told in the book Kill Her in the Night. Before a shocking development broke the case open, the case went unresolved for a number of years. We have information for you if you're interested in finding out more about how the homicide was solved, the name of the killer, or where they are right now. So let's get started, shall we?
How Did Wendy DiRodio Die?
Wendy Jo DiRodio was born on June 1, 1948, in Ventura, California, to the late David and Florence Silver. The Silvers were wealthy residents of the city's Ventura Keys neighbourhood, and after Wendy's divorce, she moved in with them. on June 2009, she moved into her parents' home on the 2800 block of Sailor Avenue to care for her 91-year-old father. According to her acquaintances, she lived on the ground level. Talia Beal, Wendy's niece, mentioned that her grandfather had Alzheimer's, and Wendy was delighted to look after her parents as they got older.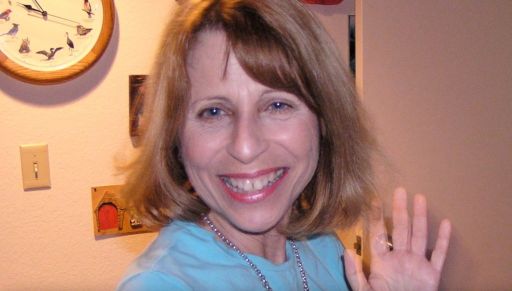 Wendy's Santa Barbara acquaintances remembered her as a vivacious woman who taught swing dancing at a local recreation facility. Rick Harmon, who has been her dance partner for the last few years, remarked, "She loved to laugh. Before the Friday night dances, we taught a beginners' class, and I urged her to help me keep it lighthearted and make it a comfortable place to be. She was a jovial dance partner who enjoyed playing tricks on me. Rick also mentioned that Wendy, a psychologist, had lately seen a client and had even bought a house in Goleta.
Talia remembers how much her aunt loved Wendy's two dogs and referred to them as "the apples of her eyes." But on the morning of June 3, 2009, Florence knocked on her 61-year-old daughter's bedroom door and discovered it locked from the inside, permanently upsetting the peaceful and cosy family atmosphere. Wendy was found dead in her bed with multiple stab wounds to her head, neck, and upper body when the woman took her extra keys inside out of concern that Wendy hadn't awakened yet.
Who Killed Wendy DiRodio?
There were no indications of a forced entry when the detectives arrived, and nothing had been reported missing. A dog was found hurt underneath Wendy DiRodio's bed, and one of the detectives was stabbed in the neck and taken to the hospital. The murder weapon was nowhere to be seen, although they did see a case on a bedside table. The officers observed that the casing did not belong to anyone in the Silver family but that it might have contained the missing blade. The detectives discovered that Wendy was killed while she was asleep.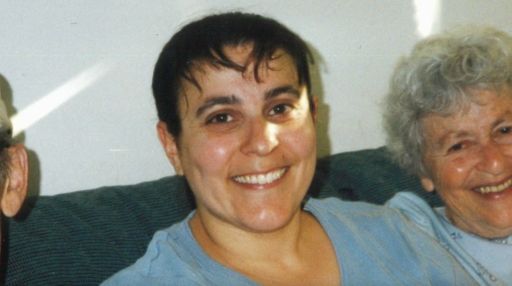 After speaking with Florence, they discovered that the previous night, at 2:00 to 3:00 am, dogs had woken her up. When Wendy went to the window to look outside, she saw a figure rushing quickly around the corner. She was worried that Wendy's pets might have gotten loose in the backyard and were now bothering the neighbours. Investigators speculated that she might have unintentionally seen the murderer of her daughter fleeing after performing the horrible crime. As they investigated the scene of the crime, they discovered some blood samples that did indeed belong to the victim.
The double homicide of Brock and Davina Husted, both 42, that took place less than two weeks earlier on May 20, first led the detectives to suspect a connection between Wendy's murder and that incident. Just nine miles up the coast, the Husted couple had also been stabbed in their home. The authorities wondered if the same person was involved for both crimes due to the proximity of the incidents and certain striking parallels. The authorities also investigated additional suspects, including a stalker and a former Brazilian boyfriend as well as an internet lover.
The Brazilian boyfriend supposedly held the keys to the Silver home because he had assisted in caring for Wendy's father, according to the show. Wendy and he had lately attempted reconciliation, but according to family insiders, she was not on board. Wendy, a licenced psychotherapist and marriage counsellor, had filed stalking complaints against a former client and even obtained a restraining order. All of the suspects were sought after by the authorities, but they were ultimately all excluded by solid alibis. The investigation was closed due to a lack of evidence and suspects.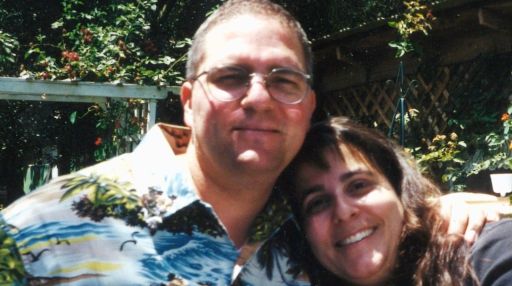 The police called Wendy's family about 10 months after her murder and asked them to come in for a standard cheek swab. Except for Wendy's niece Gina Drake, the family members all complied without protest. She became a person of interest in the case, but the police were unable to apprehend her because there was no concrete evidence linking her to the murder. When Gina attempted suicide in November 2010 but lived, that's when the breakthrough happened. She told a law enforcement officer several damning things while in the hospital.
In May 2012, Gina was detained by the police and accused with first-degree murder. She entered a not guilty plea, and Gina's ex-husband and former Ventura police officer, Aaron Drake, was implicated by her defence attorney in her arrest. According to news sources, the couple was married when the police started looking into her as a potential suspect in the 2009 murder, but he filed for divorce soon after the investigation turned up her name. In court documents, Gina's attorneys claimed that Aaron made calls, wore a wire, and gave statements to investigators.
Where is Gina Drake Now?
Aaron was reportedly scheduled to testify for the prosecution and defence, but that changed when he made an attempt on his life in July 2017 at the Ventura police station. Despite surviving the assault, court documents revealed that he made various claims in his suicide note that would cast doubt on his reliability as a witness. In a court document, the defence claimed that he had agreed to actions that were "potentially criminal in nature." Gina, who was 51 at the time, pled guilty to voluntary manslaughter in February 2018 and acknowledged wielding a knife.
The programme mentioned Gina might have committed the crime out of resentment that Florence was lending Wendy a sizable sum of money to assist her in purchasing a home. Additionally, according to family insiders, Wendy and Gina were at odds over how to care for an ill David. Gina received an 11-year term from the court in late March 2018, much to the disappointment of the victim's friends with the plea arrangement. She may have been granted parole since her name does not appear on the state prison register; she is now in her mid-50s.