The disaster-action movie "Supercell," directed by Herbert James Winterstern, is about a teenage kid who flees his house to follow in the footsteps of his father Bill Brody. When his son was a little lad, Bill, a famous storm chaser, was killed by a tornado. Against his mother's wishes, William embarks on a voyage to pursue storms in a determined effort to find his place in the world. He is accompanied by Roy Cameron, the ex-partner of his father, as they come into contact with a supercell storm.
Along with the action-packed scenes, we also follow William as he goes through an emotional process of embracing his father's death and the legacy he left him. William is portrayed by Daniel Diemer, who does a fantastic job of depicting the character's transformation from a sad youngster to a self-assured storm hunter. A number of other well-known performers appear in the movie, including Skeet Urich as Roy Cameron and Alec Baldwin as Zane, the greedy tour guide and current owner of the family firm. We question whether there is any truth to the story in light of the outstanding performances. Let's find out how much we can learn!
Is Supercell Based on a True Story?
'Supercell' is not based on a genuine story, to be clear. The story of the movie, which was written by Herbert James Winterstern and Anna Elizabeth James, is heavily influenced by the real-life storm chasers and tour companies who pursue extreme weather events to study, document, and experience them. The screenwriters interviewed many storm chasers and did a lot of research on the activity while writing the script. The movie successfully conveys the thrill and excitement of the sport as a result.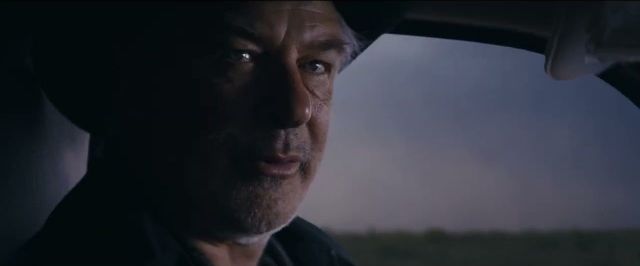 Supercells are an inward-rotating thunderstorm that is as destructive as well as beautiful to watch. They are a sight to behold and appear to be phenomena from another planet. These storms frequently develop in the US's Tornado Alley in the Great Plains. Gainesville, Georgia, was devastated by a supercell hurricane in 1936, which killed 203 people and left the city in ruins. The fifth worst tornado in American history was this one. Over sixty-six tornadoes were produced by a tornado outbreak in Oklahoma City in May 1999, which claimed hundreds of lives in a single day.
Storm-chasing became more popular in the US after World War II. It was simple for people to keep up with the often happening occurrence since there were so many cars, planes, and new farm-to-market routes being built across the nation. A new territory was explored by early storm chasers like David Hoadley, Neil Ward, and Roger Jensen, and their success opened the door for the growth of the sport. In today's reality TV shows, adventure-seeking fanatics like Chris Chittick and Reed Timmer monitor and chase catastrophic storms and supercells.
It was not an easy effort for the actors and the director because they had so many references for the movie. Alec Baldwin discussed his preparation for the job in an interview with The Hollywood Reporter, and they had huge shoes to fill. I would watch these documentaries about all these well-known storm chasers, he declared. Tim Samaras was the subject on which I tried to base my understanding, and I essentially used his professional life as a lens through which to view everything.
"Samaras died in what was some horrific abnormality," Baldwin continued, "where two funnels are combining to form a supercell and then you don't see the other funnel out of the corner of your eye… He was killed together with his son. I watched the TV programmes about him, watched the footage of him, and read about him. Although the film is not based on a true incident, it significantly incorporates real-life events that revive the concepts of bravery and the human spirit. These feelings are captured in "Supercell," which also tells a story of conviction and recovery. The film's success is assured by the film's likely realism, which gives the audience enduring satisfaction.