The 2014 buddy policeman action comedy film "Ride Along," directed by Tim Story, centres on a security guard named Ben Barber who has been attempting for two years to persuade James Payton, a seasoned cop, that he is worthy of marrying his girlfriend Angela. Finally, James makes the decision to give Ben a chance by accompanying him on a 24-hour trip around the city, primarily to test his fortitude and frighten him.
However, when Ben and James become embroiled in the search for the city's most infamous criminal, Omar, what was supposed to be a fun shift turns into a hazardous one. The comedy film, which stars Ice Cube, Kevin Hart, Laurence Fishburne, Tika Sumpter, John Leguizamo, and Bryan Callen, takes place in Atlanta as its two main characters travel across the city's various streets and neighbourhoods. The constantly shifting backdrop locations leave viewers perplexed and wondering if "Ride Along" was indeed filmed on location. If you are a person who is naturally interested, we have the solution for you!
Ride Along Filming Locations
Atlanta and Los Angeles in particular were used to film "Ride Along" in Georgia and California. According to rumours, the Ice Cube-starring film's primary photography began in late October 2012 and ended 35 days later in December of the same year. Without further ado, let's take a closer look at each unique place that appears in the action comedy film!
Atlanta, Georgia
The majority of "Ride Along" was recorded in Atlanta, Georgia's capital. First, Underground Atlanta at 50 Upper Alabama Street was the setting for some of the production team's earliest sequences. On November 1, 2012, they allegedly staged a mock gunfight inside the mall, for which the Atlanta police had previously issued a warning to the nearby people. In addition, the sequences featuring Highlands High School were filmed in Atlanta's multipurpose State Farm Arena, located at 1 State Farm Drive.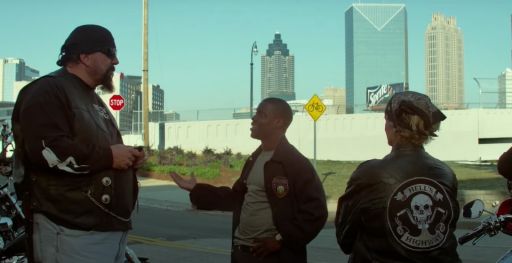 The Eddie S. Henderson Stadium, originally known as Grady Stadium, is located at 929 Monroe Drive Northeast and serves as the setting for the football pitch in the film 'Ride Along'. Moreover, the Gold Room at 2416 Piedmont Road Northeast also played a key role in the production, while Elliott Street Deli & Pub at 51 Elliott Street Southwest acted as the biker bar. Unfortunately, both have closed their doors forever. The Municipal Market, located at 209 Edgewood Avenue Southeast and Peachtree Street, also served as the backdrop for several significant scenes in the Kevin Hart-starring film.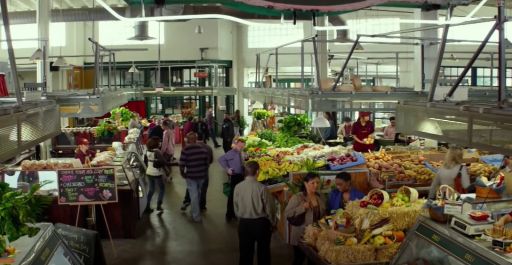 In an interview with Collider in January 2014, Kevin Hart was asked about the funniest sequence he had the opportunity to shoot. There are so many laugh-out-loud moments in the movie, he reflected. The warehouse, where I smacked Cube and stabbed him, has to be my favourite. That was a lot of fun! He was forced to sit on the chair for those extremely long days. There wasn't much for Cube to do. I was the only one moving around. But there was this one instance where I stabbed him. During that shoot, we were truly laughing aloud so much.
Los Angeles, California
'Ride Along' reportedly had additional Los Angeles-based filming. The enormous city is divided among flat and hilly regions, and high mountains encircle the contemporary urban. It is home to a number of well-known locations and structures, including the Venice Canal Historic District, the Cathedral of Our Lady of the Angels, the Hollywood Sign, Venice Beach, Griffith Observatory, and the Los Angeles City Hall, some of which you may recognise from a few scenes.