'Reasonable Doubt: The Cult of David,' a documentary on Investigation Discovery, digs into the tumultuous case of Yvonne Layne's murder in March 1999. This murder investigation was centered in Alliance, Ohio, and its validity has been questioned by specialists throughout time. The case rested on the testimony of only one witness, Joe Wilkes, who claimed to have been recruited by David Thorne, an ex-boyfriend, to murder Yvonne. So, how about we find out more about this case?
How Did Yvonne Layne Die?
Yvonne Lane was 26 years old when she died. With her five children, the kind mother lived in Alliance. Tawnia Layne, her mother, assisted her on occasion. Tawnia stopped by in the morning on April 1, 1999, to take one of her grandsons, Preston, 6, to school. Inside the house, she discovered something very horrifying. Her daughter was found dead in a pool of blood on the floor, her throat cut.


Tawnia dashed over to a neighbor's house to call the cops. When Tawnia found Yvonne, there was a lot of blood at the murder scene, and the kids were still in the house. Yvonne's throat was allegedly sliced while she was facing the glass doors in the room before she was carried to the living room and found face down. A television was placed on her body, allegedly to make it appear as if she was fighting, however the television did not cause any damage. On a pillow where the murder weapon was also cleaned off, there were bloody marks.
Who Killed Yvonne Layne?
While the crime scene was large, there was little evidence left behind by the killer. The authorities were only able to gather two fragmentary bloodied footprints. There were no fingerprints or other tangible evidence uncovered at the crime site that could help detectives figure out who committed the murder. The detectives then began investigating into Yvonne's life and discovered that one of her children, Brandon, had recently filed for child support. David Thorne, her ex-boyfriend, was the father. The investigators discovered that he had fallen behind on these payments at the time.]


David was questioned, but he had a strong alibi, so he was rapidly moved down the suspect list. Further investigation led to the discovery of a man named Joe Wilkes. Rose Mohr and Chris Campbell, a couple, told police they spoke with Joe at a nearby mall on March 31, a day before his body was discovered. Joe informed them he was in Alliance to kill a woman and claimed a man hired him, according to Rose. However, Chris recalled Joe telling him that Wilkes' girlfriend had asked him to murder her. Joe had also purchased a knife from a nearby store and shown it to them.
Joe, who admitted to killing Yvonne, was investigated by the police in July 1999. David didn't want to pay child support any longer, according to the 18-year-old, and he wanted full custody of Brandon. Joe informed the cops that David orchestrated the whole event and promised him $300 to murder Yvonne. Joe went on to say that it was David who provided him the money to buy the knife and gloves.
Joe claimed he threw a knife into a nearby storm sewer. The police were able to recover a knife, but it had been washed clean, so there was no indication that it had been linked to anyone. He also stated that after he killed Yvonne on March 31, David picked him up and drove him to a friend's house the next morning. He hid his pants nearby in the bushes, but he couldn't explain the cops what had happened to his shirt or shoes.
Where is Joe Wilkes Now?
In exchange for a plea deal that would send him to prison for the rest of his life with the potential of parole after 30 years, Joe agreed to testify against David. He admitted to being guilty of heinous murder. The trial began in January 2000, with Joe serving as the prosecution's star witness, and David was found guilty of the murder. Joe later recanted his statements after testifying at the trial. In Marion County, Ohio, he is still jailed at the Marion Correctional Institution. In 2029, Joe will be eligible for parole.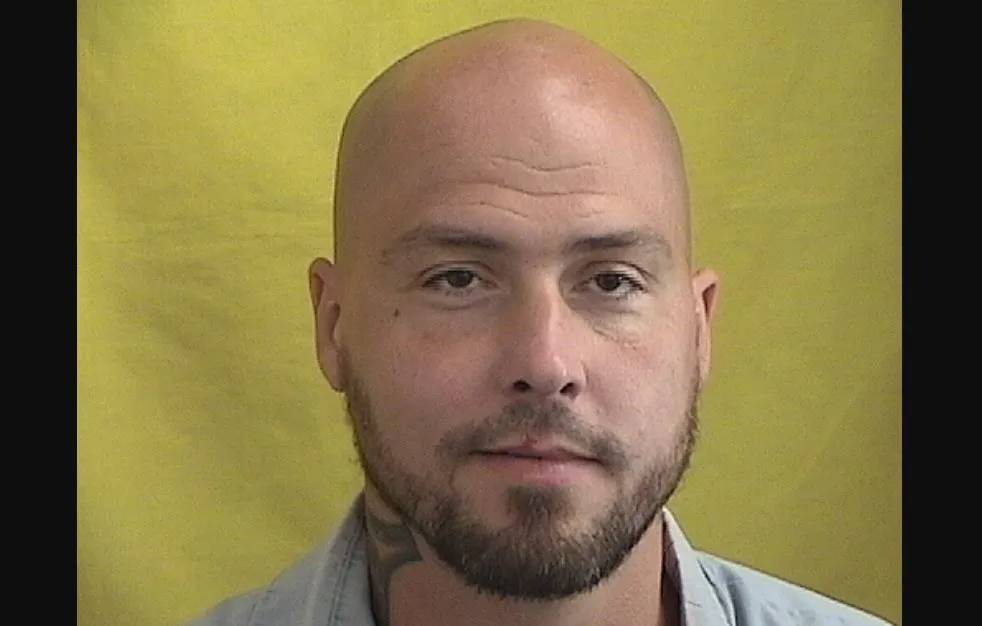 Image Credit: The Forensic Criminology Institute
Our Team DCS includes 5 different writers proficient in English and research based Content Writing. We allow them and encourage them to follow the Entertainment news all day long. Our posts, listicles and even the exclusives are a result of their hard work.