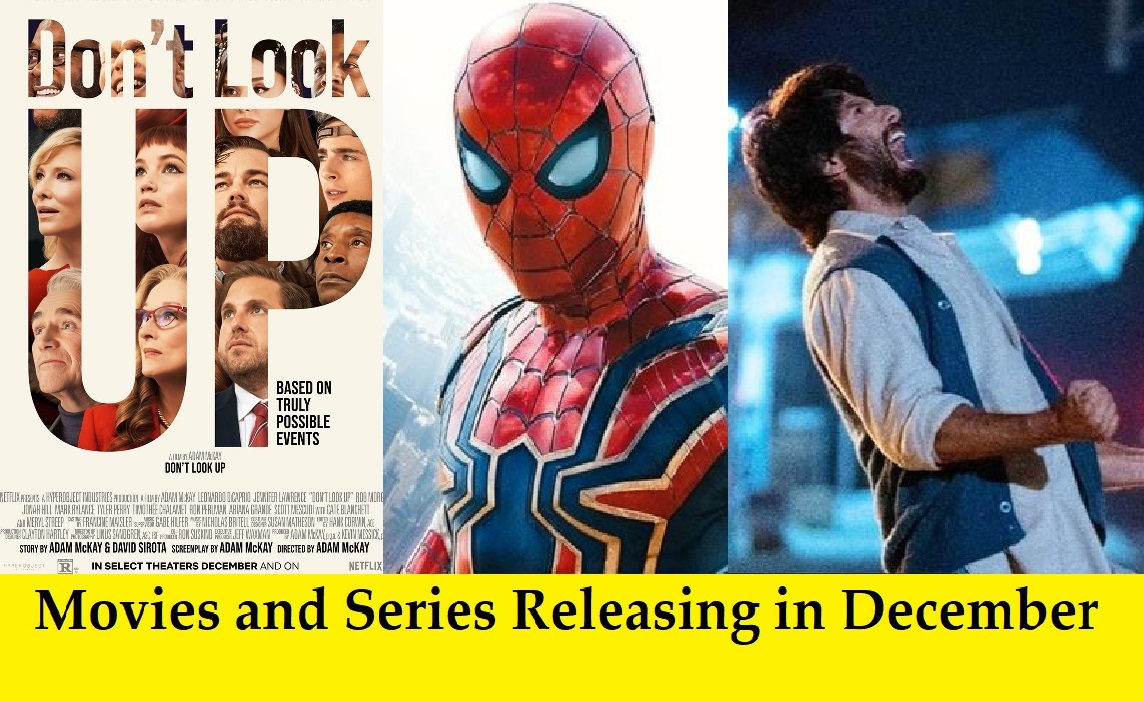 15 Amazing Upcoming Movies And Web Series Releasing In December
A lot of amazing movies and web series have been released in 2021, and if you feel that this year's quota has been met, then you will say only one thing, wait, just wait. Because the schedule of December is such that you will book every weekend. Such anticipated movies and series that are coming. Will tell you about 15 such films and web series.
1. Tadap
Release Date: December 03, 2021
Where to watch: Theatres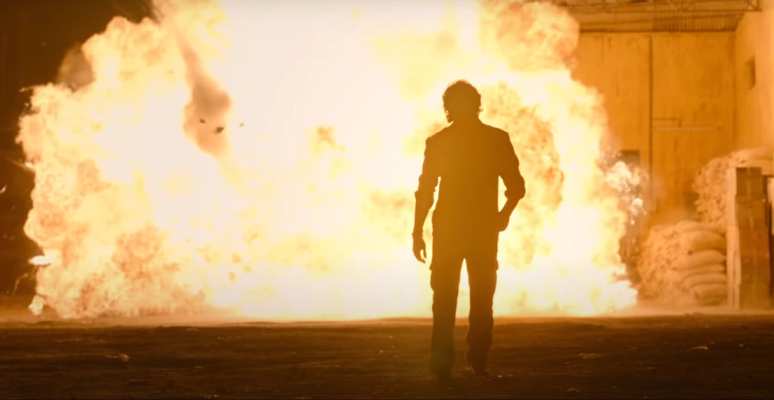 Suniel Shetty's son Ahan Shetty is going to make his acting debut with 'Tadap'. Apart from this factor, this film is special because of another reason. Coming on December 03, this Hindi film is the official remake of the 2018 Telugu film 'RX 100'. There were Kartikeya and Payal Rajput, there would be Ahan and Tara Sutaria. Made in a budget of around Rs 2 crore, 'RX 100' was a surprise hit, which established Kartikeya. Now the Hindi remake of the film will be able to do this for Ahan, it will be known only when the film comes.
Milan Luthria of 'Kachche Dhaage' and 'The Dirty Picture' has directed 'Tadap'. The subject of 'RX 100' was quite controversial. How far 'Tadap' will take that bar, it will be worth watching.
2. Bob Biswas
Release Date: 03 December 2021
Where to watch: ZEE5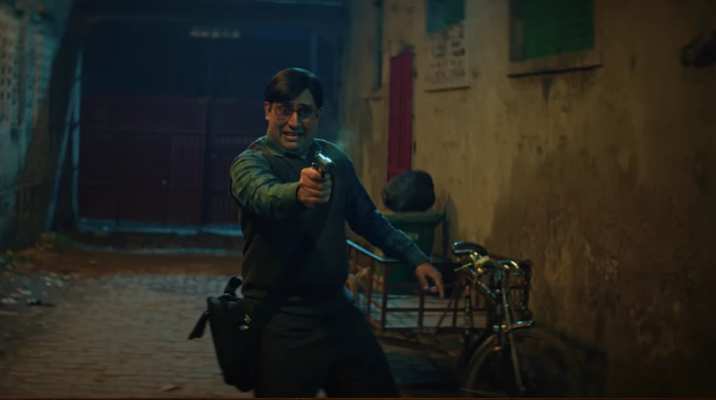 The trend of spin offs is not common in the Hindi film industry. Now if you count the Ramsay Brothers' Samaritan 3D, all we can say is it's not fair. Recently, even when I search, I just remember 'Naam Shabana'. But now a new spin-off film is coming, seeing the trailer of which it seems that it can do wonders. The movie is 'Bob Biswas'. Our first acquaintance with Bob Bhaisaheb was in 2012's 'Kahaani'. Where we saw that Bob is a cold-blooded murderer, who commits murders very easily. Bob was well liked in the film. Seeing this, the director of 'Kahaani' Sujoy Ghosh decided to make a solo film on Bob.
Abhishek Bachchan has become Bob in this solo film. His wife has become Chitrangada Singh, and his daughter's role is played by Samara Tijori. Who is also making her debut with this film. Samara is the daughter of actor Deepak Tijori. 'Bob Biswas' will stream on Zee5 on 03rd December.
3. Money Heist Part 5 Volume 2
Release Date: December 03, 2021
Where to watch: Netflix
In the promotional video of Money Heist Part 5 Volume 2, Professor Alvaro Morte says so. The end of 'Money Heist', one of Netflix's most popular shows, has begun. A show whose global audience is continuously increasing. It is being told that there will be death of many major characters in the last part. The whole world wants to know whether the professor and team's bags will shrink to bed or some other trick will emerge. The answer will be given on December 03, when the show will be released on Netflix for one last time.
4. Inside Edge Season 3
Release Date: December 03, 2021
Where to Watch: Amazon Prime Video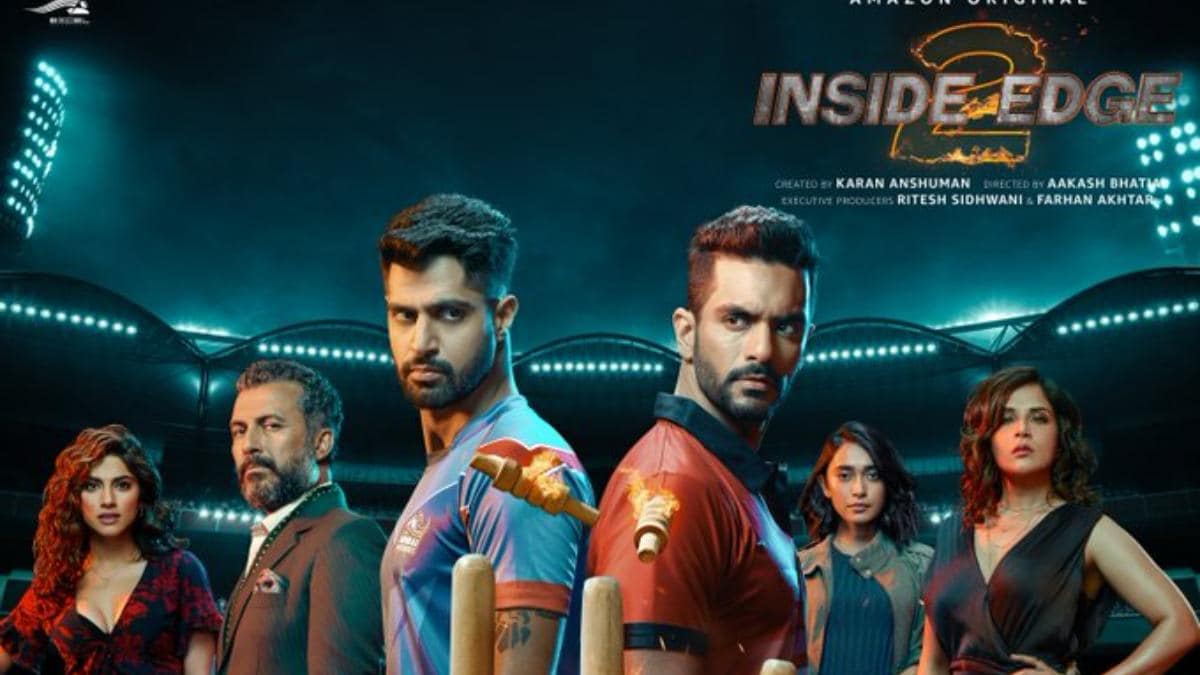 The second season of 'Inside Edge' ended on a cliff-hanger. Where the Mumbai Mavericks are banned for two years. Mantra Patil gets jailed. And Zarina Malik teams up with Vikrant Dhawan. Now many old players have returned in season three of the show, along with some new players have also entered. Akshay Oberoi from 'Gurgaon' and Sunny Hinduja from 'TVF Aspirants' are a new addition to the cast. You can watch the trailer of the show below.
'Inside Edge' proved to be a successful attempt at capturing cricket and the glamor behind it. Whether the third season will be able to continue the same momentum or not, the answer will be given on December 03. When will the show stream on Amazon Prime?
5. Chandigarh Kare Aashiqui
Release Date: December 10, 2021
Where to watch: Theatres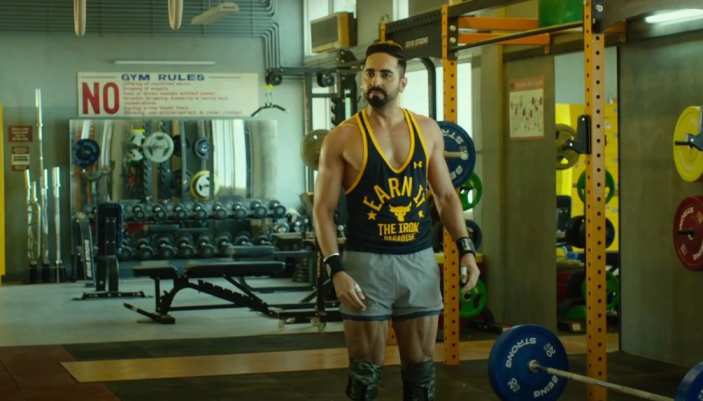 'Boy Next Door' Ayushmann Khurrana is trying a different avatar in his new film. He has become a gym trainer here, the tough-cut type who falls in love. Later it is revealed that the person who fell in love is a transgender woman. Now before this the talk of 'Let love be love' would enter their intellect, their mountain-like ego comes to the fore. Due to not being able to digest this thing, they break up. There was also a web series on a similar subject, 'Pati, Patni and Panga'. Which was severely criticized. It was said that transgenders were presented in the wrong light there.
How much justice 'Chandigarh Kare Aashiqui' can do with its subject, it will be known on December 10. Ayushmann Khurrana and Vaani Kapoor starrer this film is releasing on Direct Theatres.
6. Arya Season 2
Release Date: December 10, 2021
Where to Watch: Disney Plus Hotstar

A show was released on Disney Plus Hotstar in 2020. Where the central character was a woman. Who has to get his hands dirty to save his family. 'Arya' was well-liked by both the audience and the critics. Even the nomination of the International Emmy Award came in the name of the show. Sushmita Sen, who became 'Arya', is now returning once again. The last season ended on a cliff-hanger. The story progresses, where Arya somehow just wants to keep her family safe, from her close people and from Russian mobs. Season 2 will cover this journey of what she emerges as in this endeavour.
You will be able to stream all the episodes of 'Arya' from December 10 on Disney Plus Hotstar.
7. Aranyak
Release Date: December 10, 2021
Where to watch: Netflix
The story is set in a small town. Where one day the daughter and boyfriend of a foreigner woman disappear. The case reaches the police. But the question is who will lead it. There SHO Kasturi Dogra is about to be transferred, and a new policeman has come to take charge in his place. However, the investigation begins by rising above mutual differences. But this case is not of missing or just murder, many secrets are hidden behind it. Like it is said that there is a demon, who comes out in the night to drink blood. On reaching this monster, something is expected to be revealed, which no one had anticipated.
Raveena Tandon is going to make her OTT debut with the character of Kasturi Dogra in the show. His fellow policemen have become Parambrata Chatterjee. Along with this, actors like Ashutosh Rana and Zakir Hussain will also be seen in important roles.
8. Spider-Man: No Way Home
Release Date: December 16, 2021
Where to Watch: Theaters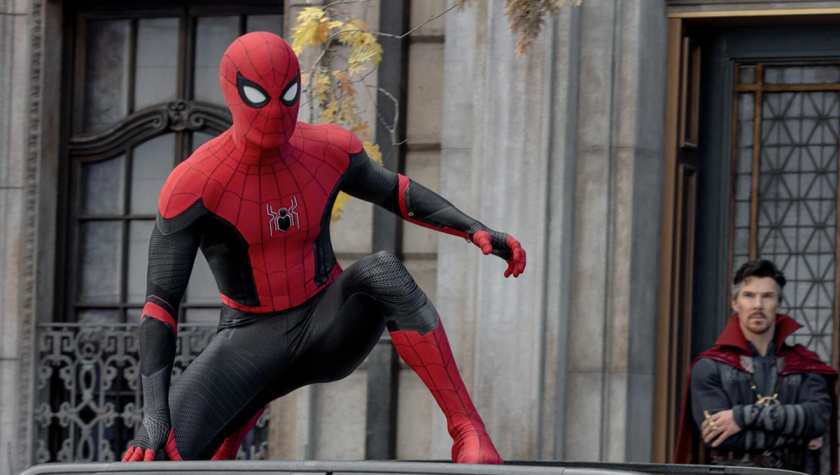 Jon Watts, director of 'Spiderman: No Way Home', said so in one of his interviews. He is leaving no stone unturned to make Tom Holland's Spiderman trilogy memorable. We have already seen some elements. Like the Green Goblin, Doctor Octopus and Sandman's entry from the Tobey Maguire universe. At the same time, Electro and Lizard from the universe of Andrew Garfield will also appear in the film. After showing all this, the fans started speculating that both the old Spidermen are also going to appear in the film. Then just waiting for the early arrival of 17th December. But there is good news for Indian fans.
9. De-Coupled
Release Date: December 17, 2021
Where to Watch: Netflix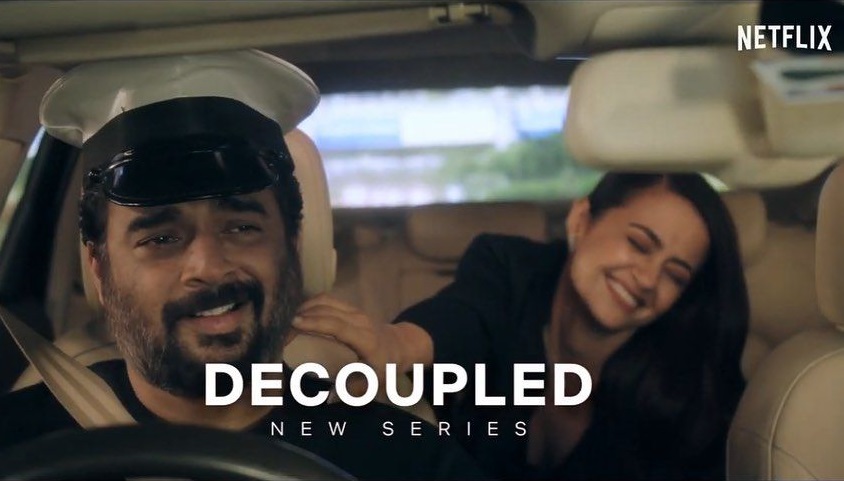 Arya and Shruti may have been in love at some point in time, but not now. Decide to break your marriage. Both of them just do not understand one thing now, whether they should stay together or not. Finding the answer to this question, how does he unravel the dynamics of marriage, that is the plot of the entire show. Arya's character has been portrayed by R Madhavan, while Surveen Chawla has been made Shruti. Looking at the trailer of the show, it seems that its humor is going to stand out. Like at one place a character tells Shruti,
You no longer love your husband, yet you will live with him under one roof for your child. But this is what is called marriage. The show is directed by 'Kaamyaab' and 'Roohi' director Hardik Mehta. Manu Joseph is the writer and creator of the show.
10. Pushpa: The Rise
Release Date: December 17, 2021
Where to watch: Theatres

After 'RRR', if there is a terrible buzz about any Telugu film, it is about Allu Arjun's 'Pushpa'. Allu will play the role of a Sandalwood smuggler in the film. The starcast of the film is a big reason behind increasing its hype. Rashmika Mandanna is in the female lead opposite Allu. At the same time, Fahad Fazil has played a character named Bhanwar Singh Shekhawat. Which is basically the villain of the story. 'Pushpa' will be released in two parts. The first part is coming to theatres on this 17th December.
11. Atrangi Re
Release Date: December 24, 2021
Where to watch: Disney Plus Hotstar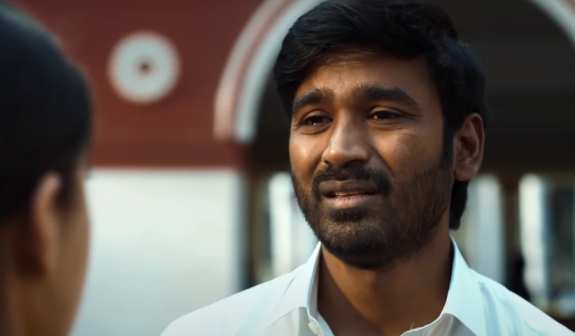 Dhanush should get his hands-on look before signing the next Hindi cinema. The girl whom he used to like in 'Ranjhanaa', did not talk about it. Now in 'Atrangi Re', I got forced to marry a girl of no choice, then when the time came to separate, I could not understand what the heart wanted. In the film, Dhanush played the character of a Tamil boy who is kidnapped and forced to get married. His wife is Rinku, the typical desi girl who is herself in love with a fictional character. Whether this story gets further complicated or not, will watch the film to know. 'Atrangi Re' will stream on Disney Plus Hotstar from December 24.
12. Minnal Murali
Release Date: December 24, 2021
Where to watch: Netflix

The first superhero of Malayalam cinema is 'Minnal Murali'. Whose story is also like every other superhero. Lives in the village, wears T-shirts from Abidas and Poma. One day, lightning strikes him, which becomes the source of his superpowers. 'Minnal Murali' runs very fast, just like Flash. For some reason the police is also behind him. However, whether there is a supervillain in this story or not, it is difficult to say right now. Looking at the teaser and trailer of the film, it seems that it is going to be a fun film, whose best experience would have been done at the theatre. However, this is not possible now, because 'Minnal Murali' is now being released directly on Netflix, that too on Christmas weekend.
13. Don't Look Up
Release Date: December 24, 2021
Where to watch: Netflix

What if a comet is heading towards Earth? Which has so much potential that everything ends in a jiffy. What should be the reaction on such news? Whatever you thought now, the opposite will be seen in this film. When the President learns that such a comet is coming, she just chills and says that some will think. Media anchors joke whether my ex-wife's house will be destroyed by that comet. Except the two astronomers who released this news, no one is serious.
This Adam McKay film also does social commentary under the guise of comedy. Unlike the rest of the story, the star cast here is also pretty solid, Leonardo DiCaprio, Jennifer Lawrence, Meryl Streep, Jonah Hill to name a few.
14. 83
Release Date: December 24, 2021
Where to watch: Theatres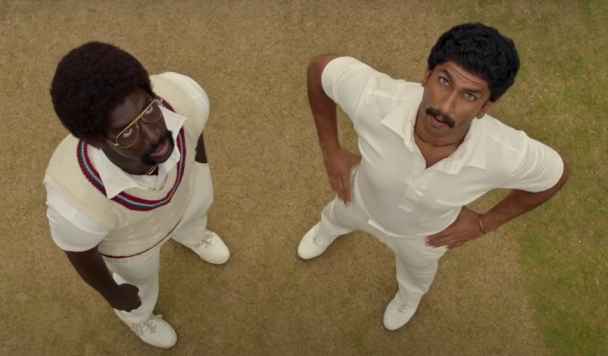 '83', which is being postponed due to Corona Pandemic, is now going to be finally released, and that too on the big screen. If '83' had come direct on an OTT platform, it would have been a disappointment because the fun of watching the Indian cricket team making history would be on the big screen. Also, where can that adrenaline rush give the screen of a laptop or phone. You don't need to tell what the film is about. On 24 December, you will be able to witness the story of how the Indian cricket team won its first World Cup by overturning all the odds.
15. Jersey
Release Date: December 31, 2021
Where to watch: Theatres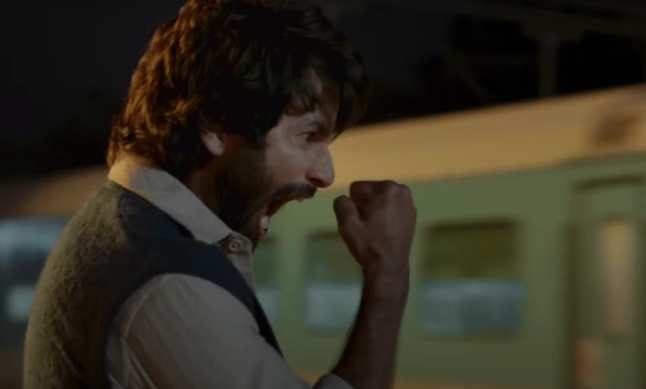 The central character of the story is Arjun Raichand, a failed cricketer. The financial condition of the house is bad. Arjun's wife Sara runs the household. Arjun does not even have five hundred rupees, he also has to ask his wife. Arjun himself could not become a big cricketer but wants to make his son Siddharth a big cricketer. When there is no way out from all sides, Arjun once again decides to return to the field. The story of this struggle of Arjun is 'Jersey'. Shahid Kapoor played the role of Arjun in the film. Like Shahid's previous film 'Kabir Singh', this is also a remake of the 2019 Telugu film 'Jersey'. 'Jersey' is releasing in theatres on December 31.