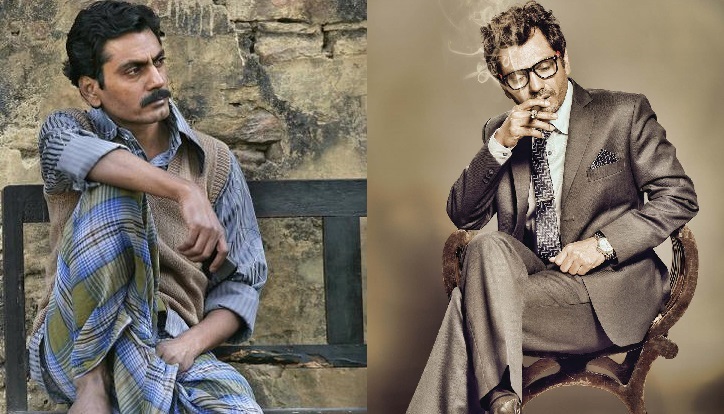 7 Celebs Who Had Unbelievable Jobs Before They Made It In Bollywood
The internet throws up stories of how the world is going to end quite soon in,like, every fortnight or so. If ever one of these stories turn out to be true then the reason why we'd feel sad for humans won't be the level of intelligence  the species has but the sheer spirit with which a specimen can go after an aspired objective. Bollywood-an industry on which the nation's eyes are always trained, gives some excellent examples of ordinary people stuck in ordinary jobs becoming a familiar face on screen. Behind such achievements are brave and passionate mindsets. Here are 7 celebrities who had unbelievable jobs before they made it in Bollywood.
1. Boman Irani
Used to be: Waiter and room service attendant
He is one of the few actors who can come across as suave even while cracking jokes that may not be completely appropriate for polite society. That being the style of Boman Irani, one might be excused for thinking that this gentleman probably comes from an artsy background-from the theatre, perhaps? However, the truth is that Irani used to work as a waiter and room service staff at the The Taj Mahal Palace & Tower in Mumbai. Later, he would join his mot her to run their ancestral bakery before turning into photography- a profession he stuck to until he entered Bollywood.
2. Johnny Lever
Used to be: Street-side pen vendor
One effective way to check if you're too depressed is by watching a comic scene perpetrated by Johnny Lever. Even if after the routine the best you can manage is a feeble smile, things are probably worse on your end than you may imagine. It's quite surprising that this genius of a comic actor used to make a living by selling pens on streets.
3. Nawazuddin Siddiqui
Used to be: Watchman
Nawazuddin Siddiqui had to work as a chemist and as a watchman before he could reach a point where he could tackle a mountain with a pickaxe and a whole lot of cinematic aid.
4. Rakeysh Omprakash Mehra
Used to be: Spotboy
The director of such films as 'Rang De Basanti' and 'Bhag Milkha Bhag' used to be a spotboy at film sets, among other things serving tea to the big-wigs. Now, Mehra himself is one of the leading filmmakers in the industry with films featuring A-list actors and commercials for major brands to his name.
5. R Madhavan
Used to: Run a communications and public speaking business
This South Indian actor, though he has appeared in a few major Hindi flicks iis still not nearly as popular in Bollywood as he is down south. But that's not to say that the man with a smile designed by nature to give women a dizzy spell does not have a commendable fan following up north as well. And for those fans, the fact that he used to run his own business might form part of the evening chit-chat.
6. John Abraham
Used to be: Media planner
With his craze for sports bikes and a penchant for picking roles in movies that have "The excitement of youth" written all over it, it's hard to imagine the man doing the job of a media planner-one of the most boring professions in the media industry. But, that's exactly what he was before his plans turned to Bollywood.
7. Jacqueline Fernandez
Used to be: Television reporter
It's quite possible that the folks who used to watch her shows had their eyes more on the presenter than the news. Her television career came before she won the Miss Sri lanka Universe pageant.
Stories of triumph such as these celebs have written could be more inspiring than many upbeat films. And given that Bollywood continues to attract strong-willed individuals like no other industry, we certainly hope that the internet's scaremongering regarding the end of the world would remain what they are-baseless stories. For we'd love to see the human will triumphing than the entire species getting annihilated-any given day.