In light of the fact that Julie Jensen's husband of more than 14 years, Mark Jensen, was involved, the murder of Julie Jensen on December 3, 1998, is undoubtedly one of the most puzzling instances to ever be made public. According to ABC's "20/20: Death Foretold" and NBC's "Dateline: Secrets in Pleasant Prairie," he actually poisoned the mother of his two sons with antifreeze, made sure she took sleeping pills, and then strangled her to death with a pillow. However, it was his apparent confession to Aaron John Dillard, an inmate, that ultimately led to his downfall. If you'd want to know more about the latter, we can help.
Who is Aaron Dillard?
Since Aaron has been charged with crimes involving forgery, fraud, and obstruction since the 1990s, if we were to describe him in one word, it would be "career con man." It is therefore not surprising that he has a lengthy criminal past. His first legal conviction dates from 1995 and was obtained for deliberately writing a bad cheque to a ski firm two years earlier, in 1993. In 1999, he bounced a further cheque to Walmart for less than $500 before in 2000, he falsified eight bank slips worth about $400 apiece in order to be charged with bail jumping.
As if that weren't enough, Aaron falsified a second $800 cheque while he was on bond, claiming that he needed the cash to finish the construction work he had landed. In Lithuania, he committed his second offence by promising numerous people visas to the United States in exchange for $3,500 to $5,500 but failing to deliver them when required. The con man was subsequently repatriated, only to end up in jail again a year later for persistently breaking the terms of his probation related to the forgery accusations.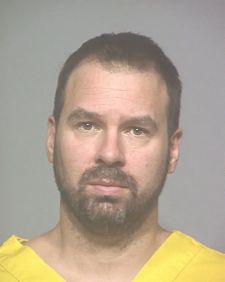 Additionally, by the year 2008, Aaron had also been accused of committing a $6,200 contracting fraud in Racine, Wisconsin. At the time, he had just testified against Mark in Mark's first trial. The offender claimed that he had only met the latter by coincidence during the three days (from August 14 to August 17, 2007) that they were both housed in the same County Jail block. The accused killer is said to have implied that his late wife Julie had committed suicide at that point by calling her "crazy," "depressed," and a self-medicator. However, he then changed his story.
We all did what we had to do to get here, and you know, if you want to find a way around it, you need to tell the truth, I had told Mark. Aaron gave evidence. "Well, yeah, we all did what we did to get here," he responded. So it turned out that he had poisoned Julie by giving her a glass of juice that had been spiked with antifreeze before making sure she also ingested a large quantity of sleeping tablets since he wanted her to pass away fast. Because of this, according to Aaron's accounts of what Mark allegedly said, he ultimately succeeded in suffocating his wife using a pillow to finish the job and quickly called the police rather than helping her personally.
Where is Aaron Dillard Now?
In order to avoid jail time, Aaron had allegedly promised to pose as an informant in this case. Instead, prolonged supervised parole was used to remove Aaron from custody. The defence therefore attempted to portray him as a serial conman who readily lied to get his own way regardless of the circumstance, claiming that he fabricated the entirety of his testimony for the purpose of obtaining a prison release. The jury finally agreed with the prosecution and convicted Mark Jensen guilty of first-degree intentional homicide; this was the same outcome of his trial in 2023; the only distinction was that there was no agreement to exchange Aaron's testimony this time.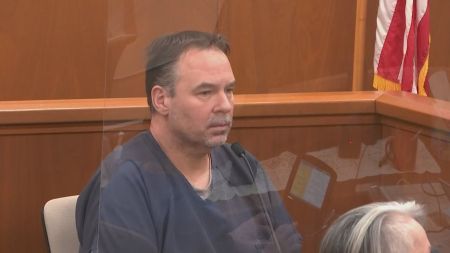 Regarding Aaron's present situation, we may infer it from official data that he is currently detained in a Wisconsin institution for parole violations. This is due to the conman's inability to alter his behaviour despite the passage of time; instead, he has progressed to the point where he steals credit cards from people's houses. The 50-year-old ultimately ended up with the charge of unauthorised use of a person's identification added to his already extensive criminal record.
Our Team DCS includes 5 different writers proficient in English and research based Content Writing. We allow them and encourage them to follow the Entertainment news all day long. Our posts, listicles and even the exclusives are a result of their hard work.