10+ Horror Movies on Netflix For Adults Only
Horror is one of the most popular genres that people like watching from the comfort of their own homes. Netflix has titillating content that is a titillating combination of scary and erotic if you really want to get your heart pounding and blood pumping. Here's a list of some of Netflix's best sexy horror movies that you can watch right now. Adult horror films, r-rated horror films, and sensual horror thrillers are among the titles on the list.
Berlin Syndrome (2017)

'Berlin Syndrome,' a film version of Melanie Joosten's namesake novel, incites fear not through depictions of the supernatural or paranormal, but through the portrayal of insane actions from its primary male hero, Andi (Max Riemelt). Clare (Teresa Palmer), an Australian traveller, meets Andi while traveling through Germany. They had a one-night stand, and Clare realizes that Andi intends to keep her at his apartment against her will. She is horrified to learn that there were other victims before her, and that the majority of them did not survive. Clare develops an uneasy relationship with her captor as her sanity is slowly eroded by isolation and loneliness.
Cam (2018)

'Cam,' directed by Daniel Goldhaber, is a brilliant psychological horror film about a young woman named Alice Ackerman (Madeline Brewer). She's active on the erotic website FreeGirlsLive, where she uses the handle "Lola Lola" to post adult content. She is frequently concerned about her position among the website's female users. She suddenly discovers that she is unable to log into her account. She realizes that someone else is already broadcasting from there after a quick investigation. She logs in under a different alias and discovers that her previous account is being broadcasted by a girl who looks and acts exactly like her. The film retains its essential suspense throughout its full runtime due to the plot's sheer uniqueness.
Gerald's Game (2017)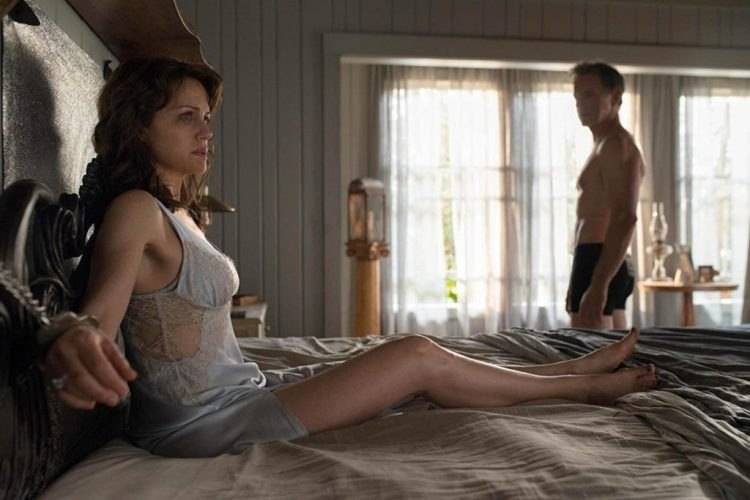 The psychological horror film 'Gerald's Game,' directed by Mike Flanagan, is based on the Stephen King novel of the same name. Carla Gugino and Bruce Greenwood are among the excellent actors in the cast. The plot revolves around a husband and wife who are attempting to repair their relationship after the husband's performance troubles. However, their plan backfires when Gugino's character, Jessie, is shackled to the bedside while Gerald dies of a heart attack. From there, things get a little terrifying as she starts to have hallucinations and sees distorted menacing figures. She's also forced to confront the trauma of childhood abuse. While the film lavishly depicts terror, the frightening sexiness is clearly there in the film's initial minutes.
In the Shadow of Iris (2016)

'Iris,' also known as 'In the Shadow of Iris,' is a French thriller in which the protagonists' actions verge on the horrible. The plot involves Iris, a woman who persuades her mechanic to orchestrate a kidnapping. They intend to deceive the woman's wealthy banker husband and extort half a million euros. However, things go wrong when Max, the mechanic, aborts the money collection and returns home to find the wife dead.
But it turns out that the woman who approached Max, who was actually Iris, was not the same woman who died. Claudia, the banker's mistress, turns out to be a fetishist who enjoys sadism and masochism. Following a series of twists and turns, Max is able to enlist Claudia's help and frame the banker for the murder of his wife, which is only fair given that he meant to frame Max for the death of Iris. The film's terror comes from the depravity of human deeds, while Claudia is more than enough to add eroticism to the mix.
Mark of the Devil (2020)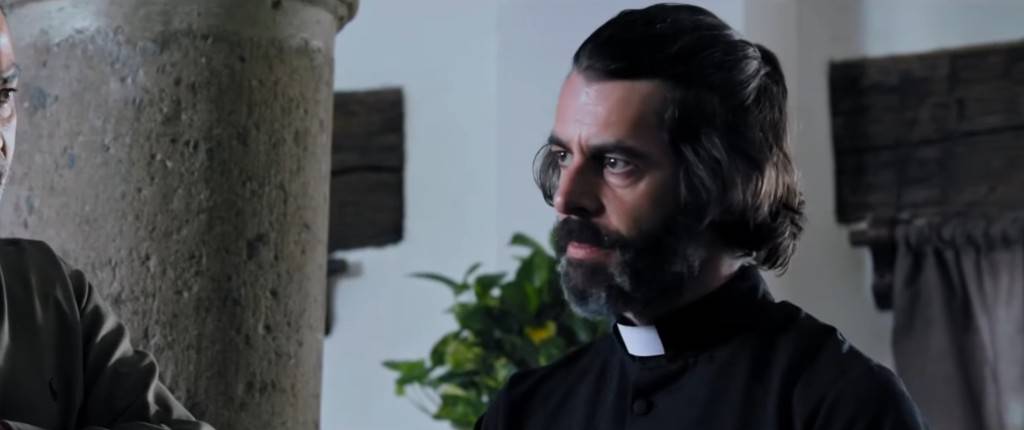 'Mark of the Devil,' a horror film about a priest who specializes in exorcisms who finds and adopts a youngster abandoned by a Mennonite community, will appeal to horror movie fans. The priest is dissatisfied with his life and battles his personal demons on a regular basis. When duty beckons, the two of them travel to see the Cueva sisters, who open an ancient book by accident, inviting a demon into the world. As a result, with a giant evil looming over them all, the priest must resolve his personal concerns and prepare for the greatest battle of his life, setting the stage for a perfect showdown.
The Babysitter (2017)

Cole is given to a high schooler, Bee, in 'The Babysitter,' a teen scream horror film. Bee appears to be a fun babysitter who is very attractive. She even gives Cole a shot of bourbon to put him to sleep. Then she invites a few friends over to play a game of truth or dare, which everyone knows is code for having a good time and getting sexy. However, because the participants look to be members of a demonic cult, this game is more frightening than sexy. Cole sees the joyful game quickly devolve into a freakshow and is forced to rely on his ingenuity in the face of tragic and gruesome deaths.
The Green Inferno (2013)

Eli Roth's 'The Green Inferno,' one of the most disturbing pictures of recent years, is significantly influenced by the Italian films produced during the "cannibal boom" of the late 1970s and early 1980s. 'The Green Inferno' is a documentary that follows a group of American students who travel to the Amazon jungle to protest a petrochemical firm. Their plane, however, crashes, and they are seized by a cannibalistic tribe. The film has been the topic of significant debate since its debut. While some critics lauded it for paying homage to films such as 1980's "Cannibal Holocaust," others criticized it for its portrayal of indigenous people. In any case, the film's impact on pop culture cannot be overlooked.
The Maid (2020)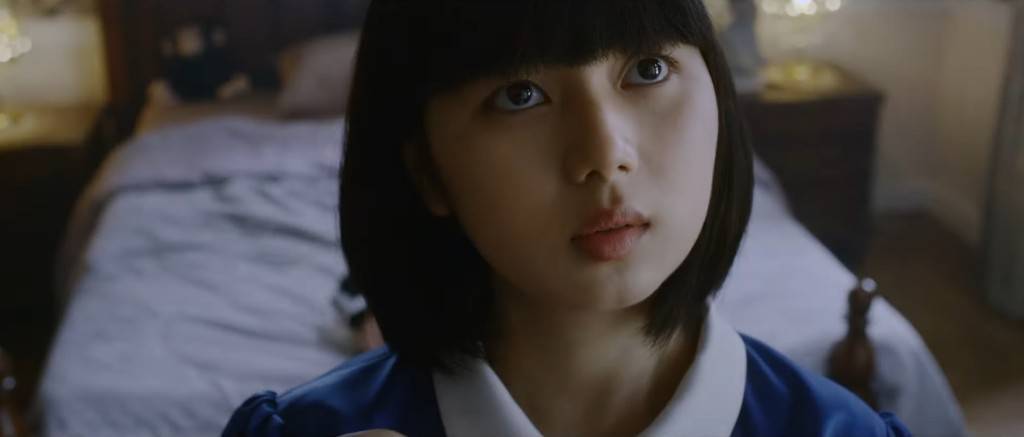 Joy, a maid, is adapting into her new position at a wealthy family home in 'The Maid.' Despite receiving a caution to keep out of her employers' personal life, she immediately notices unusual things happening around the house. She also discovers a photograph of the former maid, Ploy, who was her sister, and realizes that the home is haunted by her ghost. Joy takes it upon herself to pursue revenge after learning of her sister's tragic death, resulting in a frightening carnage.
The Perfection (2018)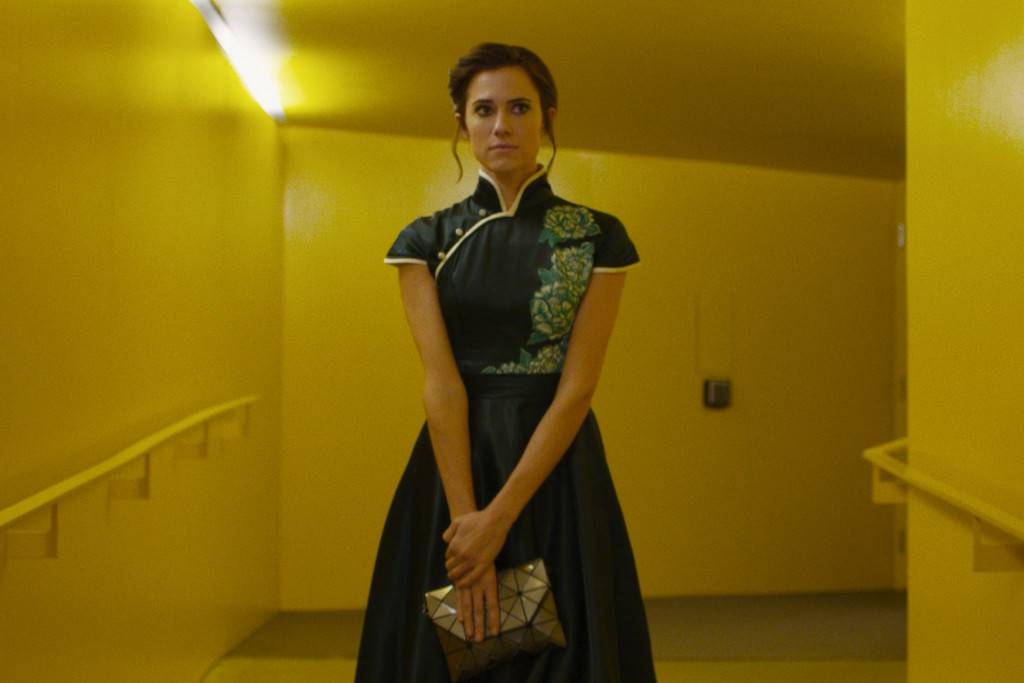 This frightening Richard Shepard-directed film, starring Allison Williams, Logan Browning, and Steven Weber, successfully balances both its slasher and psychological horror credentials. It follows Charlotte Willmore (Williams), a former cello prodigy who learns that her old teacher Anton has replaced her as the star pupil (Weber). She then seduces and drugs Lizzie (Logan Browning), the current fan favorite. Charlotte coaxes the other girl to amputate her own arm as she begins to suffer awful hallucinations. Charlotte does this to protect Lizzie from Anton, who had previously sexually molested Charlotte with his buddies. The film garnered largely positive reviews after its debut, with many critics applauding its visually beautiful and horrific climax.
The Babysitter: Killer Queen (2020)

'The Babysitter: Killer Queen,' set two years after the original film, is the perfect follow-up to the 2017 slasher blockbuster 'The Babysitter.' Cole (Judah Lewis), the protagonist, is still scarred by his encounter with the demonic blood cult led by his former babysitter Bee (Samara Weaving). Cole has attempted, but failed miserably, to return to normal life since her apparent death.
Cole watches in horror as all of his tormentors return when Melanie (Emily Alyn Lind), a girl for whom Cole has pined since they were toddlers, is revealed to be a member of the same cult. He now has no choice but to fight for his life once more. He is, however, accompanied this time. Phoebe (Jenna Ortega), a newcomer to the community, enrolls in Cole's school. She is present when the cult makes its presence known to Cole, effectively making her a possible victim.
Velvet Buzzsaw (2019)

The Netflix horror film 'Velvet Buzzsaw' was released in 2019. Dan Gilroy, whose previous work includes the critically acclaimed film 'Nightcrawler,' is in charge of the direction. Rene Russo, John Malkovich, Zawe Ashton, and Natalia Dyer join Jake Gyllenhaal in the film, which also features Rene Russo, John Malkovich, Zawe Ashton, and Natalia Dyer. The plot revolves around the art world, as Josephina (played by Ashton), an aspiring gallery employee, seeks to build a name for herself in a competitive field. Rhodora, played by Russo, is the owner of a prestigious art gallery, while Morf Vandewalt, played by Gyllenhaal, is a well-known artist. They are both well-known personalities in the art world, and when Josephina shows them pieces by a deceased, unknown artist named Vetril Dease, they recognize the art's monetary value.
The video is a satirical take on the commercialization of art and how modern art is more about selling a perception than it is about selling a work of art. The innate yearning for beauty, though, is what makes the picture so seductive. Everything in the film is objectified, from art to people, and as a result, most decisions are made based on desire. In this story, Josephina is a beacon, a dazzling object of sexual desire who changes hands as the film unfolds to a disappointing conclusion.
You Get Me (2017)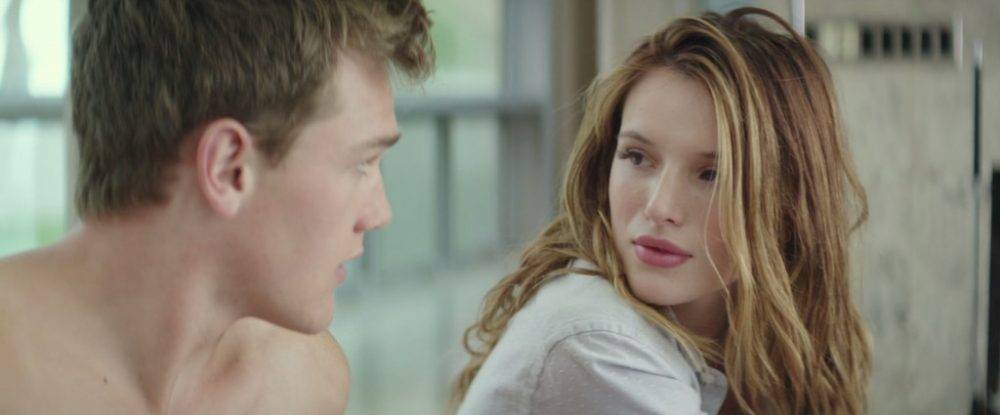 'You Get Me' is a horror-thriller released in 2017. Bella Thorne plays the antagonist in this film directed by Brent Bonacorso. The story begins during a high school party, as one might expect. Tyler leaves the party after a quarrel with his fiancée Ali and encounters a mystery female named Holly. Holly begins to appear in his life, from his school to his social circle, after they have a fling.
Things become tense, and Tyler quickly learns that Holly suffers from a mental illness and is on medication. Her violent background, which includes assaulting another girl for the sake of a boy, is also revealed. Holly kidnaps Ali and manages to kill her own stepmother, Corinne, as the situation becomes perilous. While it would be a stretch to call this film sexy, Bella does an excellent job as the insane lady, and there is something both seductive and very unnerving about her.