Alexander Litvinenko, a former Russian spy and businessman, was found dead in London, England, in 2006. NBC's "Dateline: The Real Blacklist, Russian Spy" looks into his death. The episode attempts to find answers by speaking with every person involved in the incredibly complex chain of events that spans several nations, from the UK to Moscow, Russia. Below is what we currently know about the case in case you need more details.
Who was Alexander Litvinenko?
On December 4, 1962, in Voronezh, Russia, Alexander "Sasha" Litvinenko was born to Walter and Nina Litvinenko. After his parents separated when he was very young, he spent some of his youth living with his mother in Moscow, his aunt in Morozovsk, and his father and paternal grandparents in Nalchik, North Caucasus. He went back to Nalchik in the early 1970s and remained there for the remainder of his preadolescence. In 1980, the 17-year-old finished high school and submitted an application to the military college.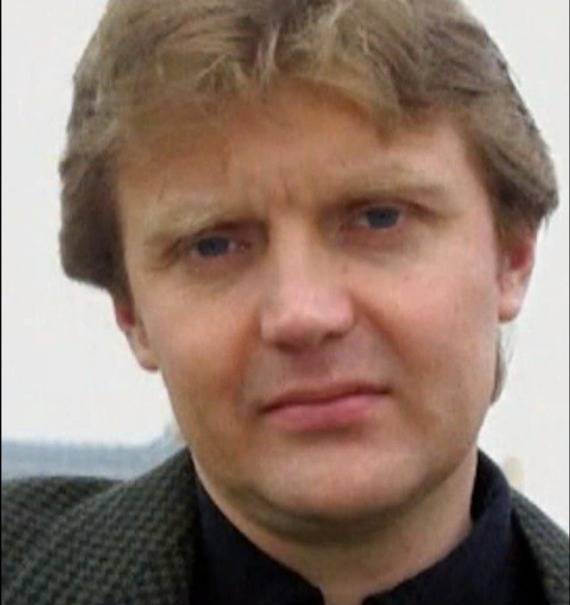 His wife, Marina Litvinenko, claims that he applied to a university but w as unsuccessful in getting a spot. He attended a North Ossetian Interior Ministry military training facility. Between 1985 to 1988, he worked as a lieutenant in the Dzerzhinsky Division of the Interior Ministry's forces after earning his degree. Sasha's responsibilities appeared to have included gathering intelligence to safeguard trains transporting gold bullion. He was invited to join the former Committee for State Security in 1988. (KGB).
He received intelligence training at a Siberian KGB facility before being assigned to the KGB's Moscow headquarters in 1991. By August 1991, Sasha had wed Natalia and they were parents to two kids. In 1991, he was assigned to the Economic Security and Organized Crime Unit before being moved to the Federal Counterintelligence Service's Anti-Terrorism Bureau (FSK). He was looking into crimes being committed against affluent Georgian immigrants to Moscow, according to Marina.
He met Marina in June 1993 while working on a case, and in June 1994, they welcomed their son, Anatoly. In October 1994, Sasha and Marina Litvinenko got married. Sasha, according to Marina, was looking into a plot to kill Boris Berezovsky, a powerful and wealthy businessman in Russia. Outside of Boris' office in Moscow, a car bomb detonated in the course of the attack, killing his driver and seriously injuring him.
Reports and Boris' subsequent testimony indicate that he and Sasha grew close during the investigation. They grew closer after Sasha prevented the police from apprehending Borris after the death of Vlad Listyev, a well-known TV host working for an independent television channel run by the Russian Moghul, according to what he stated on the broadcast. Sasha joined the Department for the Investigation and Prevention of Organized Crime (URPO) in the summer of 1997 after serving for a brief period in the FSK's Anti-Terrorist Center during the First Chechen War.
How Did Alexander Litvinenko Die?
Marina claims that in late 1997, Sasha was given responsibility for a number of URPO actions that he believed to be illegal. She specifically detailed three activities, one of which was the purported order to kill Boris. Sasha was able to persuade Boris that there was a serious threat after repeated discussions with him. Alexander came to me and said, "Boris, it's fantastic," Boris recalled on the programme. I've been told to kill you. These are folks I know. Instead of following the instructions, Sasha accomplished something extraordinary for an active FSB officer.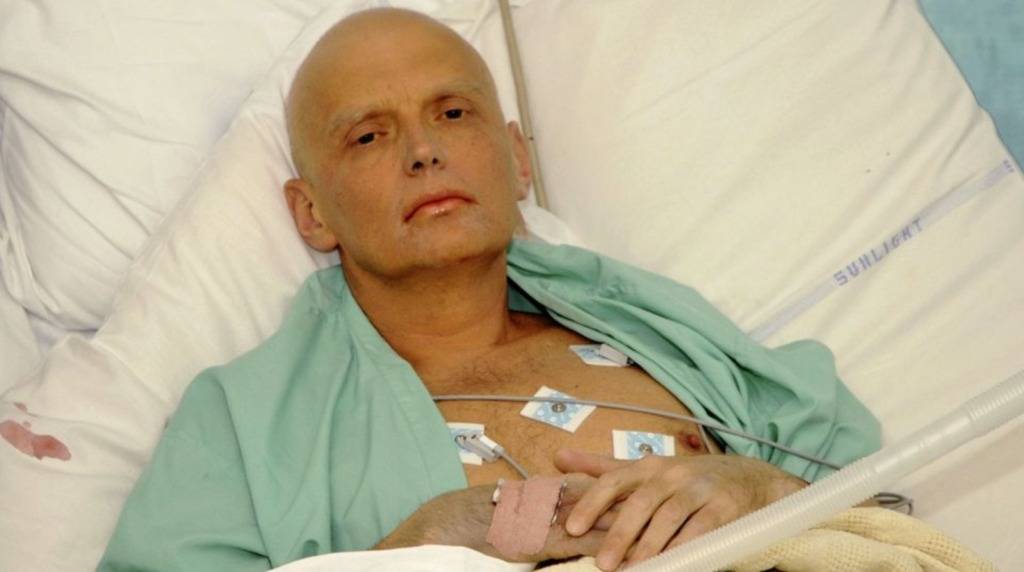 On November 17, 1998, he went public by participating in a TV press conference alongside his fellow officers. He highlighted alleged corruption in the FSB and condemned the assassination plot. Sasha didn't try to hide his identity like his coworkers did. Sasha's actions reportedly caused the organisation and its then-leader, Vladimir Putin, great shame. In December 1998, Sasha and his coworkers were fired from the FSB. But Boris employed them as advisers.
Sasha was incarcerated in the FSB Lefortovo jail in Moscow for eight months after being seized on March 25, 1999, on suspicion of abusing a suspect outside the scope of his power. After his release from custody, the FSB allegedly made up more allegations against him, but he was found not guilty. Sasha grew more worried about his family's security as he was being charged for the third time. The family allegedly received death threats, and with Boris' help, they left Russia in late September 2000.
Sasha, Marina, and Anatoly Litvinenko arrived in London on November 1, 2000, and they remained there for six years, up to Sasha's passing on November 23, 2006. The family's request for asylum was approved by the Home Office in May 2001, and citizenship was granted in October 2006. Sasha authored divisive books and articles during this time accusing the Russian Kremlin of mass murder and inciting war. He also wrote several articles in which he personally criticised President Putin. Sasha accused Putin of putting him on the defensive and most recently killing a critic in late 2006.
At dinner on November 1, 2006, Sasha suddenly became unwell. He experienced regular episodes of vomiting, severe diarrhoea, and abdominal pain. Two days after being brought to Barnet Hospital, Sasha's severe illness went undiagnosed by the medical staff. Marina and Sasha speculated that he may have been poisoned, but the doctors were unable to detect any poison in his system. On November 17, he was moved to University College Hospital (UCH), where he passed away a week later on November 23.
Who Killed Alexander Litvinenko?
On November 23, just hours before he passed away, a few medical personnel at the Atomic Weapons Establishment (AWE) discovered Sasha had been poisoned with radioactive polonium-210. Steve Fowler, a radiation expert, mentioned on the programme that Polonium-210 is a radioactive chemical used in industry to lower static electricity and serves as a nuclear bomb trigger. He also explained how the pricey material is produced in nuclear reactors and is subject to tight government regulation.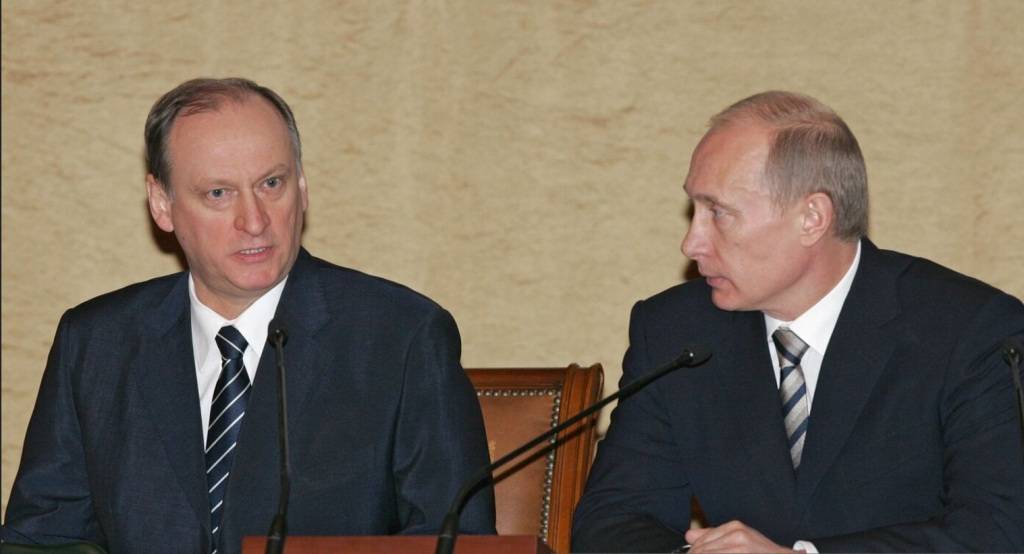 On November 1, 2006, Scotland Yard detectives started looking into the matter and tracking Sasha's movements. He took a bus to travel to downtown London, where he had multiple appointments, according to police reports. But, there were no signs of polonium on his bus ticket, according to the investigators. At 3:30 pm, he had lunch with Mario Scaramella, a respected nuclear waste and security consultant, a well-connected Italian contact. Sasha and Boris met in the latter's office following lunch. Due to the police's failure to uncover a reason, Mario and Boris were eliminated as suspects.
As they looked into Sasha's final meeting of the day with former KGB agent Andrei Lugovoi and his business partner Dmitri Kovtun, they made their breakthrough. He met them and drank tea with them at the upmarket Millennium Hotel's Pine Bar. When the investigators looked into them, they discovered traces of the radioactive substance everywhere they had been, including the seats in a soccer stadium where Andrei watched a game, hotels they had stayed at, and restaurants they had eaten at.
A formal request for Andrei's extradition to the UK to face charges in connection with Sasha's murder was sent to the Russian government by the British Foreign Office on May 28. He and Dmitri were found to be responsible for the murder in a 2016 UK public inquiry after Russia rejected their request. The investigation also indicated that they were carrying out FSB directives and were allegedly given the go-ahead by President Putin and former FSB Director Nikolai Patrushev.
The European Court of Human Rights (ECHR) found Russia accountable for the murder in September 2021 and mandated that the country pay Marina €22,500 in costs and expenses in addition to €100,000 in non-pecuniary damages. Russia continues to refute the accusations and has not yet paid Marina the fees that the court ordered.
Being a binge-watcher himself, finding Content to write about comes naturally to Divesh. From Anime to Trending Netflix Series and Celebrity News, he covers every detail and always find the right sources for his research.