'Alone' from History is a reality programme that actually represents the idea emphasised in its title. In addition to making the most of the wilderness they have found themselves in, each and every participant in this survival series must also spend their days without access to any kind of human communication. Only the toughest can persevere when given the option to quit whenever they please. The candidates of the first season of the show, which aired in 2015, managed to make quite an impression on the audience despite the odds being stacked against them. Naturally, a large portion of the general audience is curious about the current whereabouts of their favourite characters from this particular survival challenge chapter, and we are here to investigate the same!
Where is Alan Kay Now?
View this post on Instagram
Alan Kay, the champion of the inaugural season of "Alone," is our first guest. The reality TV star, who was based in Blairsville, Georgia, spent 56 days in the wilderness and lost about 46 pounds while doing so. He ultimately received $500,000, much to his joy. Alan has not been very active on social media since that time, but he is still very connected to nature and a devoted fan of the History show.
Where is Sam Larson Now?
View this post on Instagram
Runner-up Sam Larson made the decision to keep pursuing his goal of winning the contest. He therefore returned in the fifth round of the competition, winning this time, solidifying his status as a survival specialist. Sam is currently employed by Redemption Hill Bible Church as a pastor. He and his wife are happily wed and the joyful parents of three kids. As seen by the frequent posting of images and videos of his wilderness explorations, the reality TV star's passion for the outdoors hasn't diminished.
Where is Mitch Mitchell Now?
View this post on Instagram
Mitch Mitchell, who appears to be leading a rather successful life, is up next. The Greater Boston Area-based reality TV star has only deepened his exploration of his passion for outdoor survival. As of this writing, he has the position of Owner of The NativeSurvival School, where he teaches people vital survival skills. The business also sells handmade kits and has a gear line. Even though the Greenwood Carver prefers to keep his personal affairs quiet, it is clear that Mitch's children share his enthusiasm for travel.
Where is Lucas Miller Now?
View this post on Instagram
After appearing in the first episode of "Alone," Lucas Miller reappeared in episode 6 of season 9. The reality TV star has continued on his road of wilderness adventure, travelling with his devoted dog partner to some of the most stunning and challenging locations in the world. He also appears to be a supporter of the traditional Indian medical system known as Ayurveda.
Where is Dustin Feher Now?
View this post on Instagram
Dustin Feher appears to have shifted his attention to the field of home remodelling, particularly the craft of carpentry. The reality TV star, who resides in Pittsburgh, Pennsylvania, seems to be living life to the fullest; he is frequently pictured with his stunning partner. The couple cherishes their two dogs, Penelope and Jupiter, who have individual Instagram accounts of their own and are frequently featured in lovely photos uploaded by their owners.
Where is Brant McGee Now?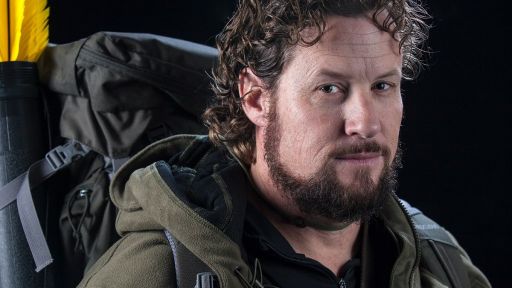 Let's now discuss Brant McGee, whose career accomplishments are nothing short of remarkable. He was hired in July 2020 and is currently the Search, Rescue, and Recovery Programme Manager for US Air Force Special Operations Command in Fort Bragg, California. Additionally, he serves as the CEO of S4 Risk, an Albemarle, North Carolina-based Service Disabled Veteran Owned Business (SDVOB).
Where is Wayne Russell Now?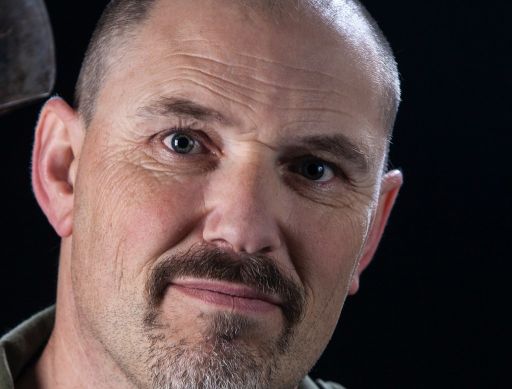 Wayne Russell is a native of Saint John, New Brunswick, and a lifelong survivor. Under the name Maritime Wilderness Skills, he instructs others in fundamental survival skills using his more than 35 years of expertise in the wild. Depending on your level of training, Wayne offers different classes, and he always finds it rewarding to assist others in studying something about which he is ardently interested.
Where is Joe Robinet Now?
View this post on Instagram
Joe Robinet, a native of Windsor, Ontario, has fully accepted his love of the wild. He is frequently spotted around the globe as a sampling content maker, usually with one of his dogs by his side. The reality TV personality has over 142K followers on Instagram as a result of his interesting content. However, the majority of his followers come from his 1.55 million+ subscribers on his Youtube channel, who are always interested in what the survivalist will post next.
Additionally, Joe represents Hidden Woodsmen, RevolutionRace, and Nortent. Your interest may be piqued by the advice he frequently gives with his supporters and the opportunities his work has given him to collaborate with other brands. In addition, Joe frequently travels with his devoted wife Will and kids Emerald and Autumn, who frequently go on their own camping excursions.
Where is Chris Weatherman Now?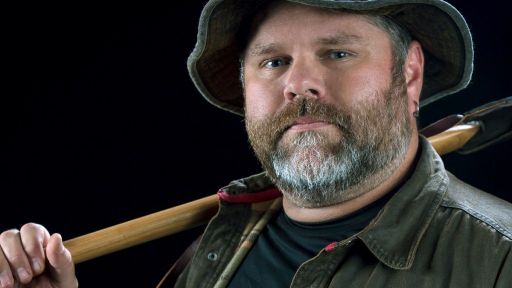 Chris Weatherman, a Florida native who was raised there, appears to have taken pleasure in the 'Alone' filmmaking process. Even though he hates having to leave the challenge so quickly, he cannot help but applaud everyone who took part with him. Currently, it appears that Chris still maintains friendships with a number of his castmates, including Alan Kay, whose tenacity he cannot help but admire.
Where is Josh Chavez Now?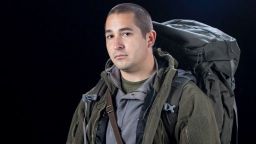 Josh Chavez was forced to leave the show on the first day because there were so many bears in the region, but the public still adores him since they can clearly see how adept he is at surviving in the woods. The reality TV star, who is originally from Jackson, Ohio, competed at the age of 31. The experienced policeman appears to want to keep the specifics of his private life private. We want the best for him and his family and are confident that he is leading a happy life.