Creators Daniel Anthony Padilla and Lauren "Mykie" Mychal Mountain have been able to grow together thanks to YouTube, which has helped them to solidify their pathways to success and combine their professional trajectories. The pair is still the talk of the internet despite their divergent substance. Anthony and Mykie have captivated numerous people with comedic routines and glamour videos for years. Naturally, a lot of admirers want to know if the couple is still together. We have all the information you need right here if you're also interested in learning more about where they are.
Anthony and Mykie's YouTube Journey
Anthony became well-known in 2002 when he founded Smosh.com, a website for Flash animations. He is an actor, interviewer, and YouTube creator. Anthony and Ian Hecox decided to start a YouTube channel in 2005, where they created a lot of comedic routines. The expansion of Anthony and Ian's creative careers was made possible via this channel. Mykie, on the other hand, has a lifelong fascination with glamour and makeup. She took the plunge and started her channel Glam&Gore in 2014, all the while juggling freelance gigs. Mykie, who specialised in SPX makeup, quickly gained notoriety for her innovative makeup techniques and how-to videos.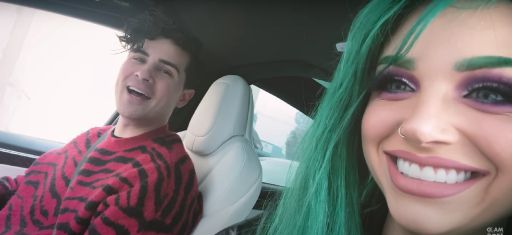 Mykie and Anthony struggled to find a partner despite receiving praise and accolades for their online output. The two had been in long-term relationships before they met. In the end, these relationships failed for various reasons. The two had been acquainted through work for some time, but it wasn't until they got along personally that they understood their relationship to go beyond friendship. In August 2019, Anthony and Mykie started dating. When they made the decision to become public with their relationship later that year, their rendezvous swiftly came to an end. Anthony and Mykie revealed their romance on Instagram in December 2019.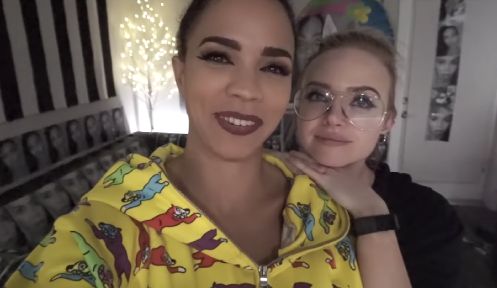 A year into their relationship, Mykie got entangled in a variety of scandals, which led to disaster. Another YouTuber and former friend of Mykie, Spankie Valentine, made a public accusation that the founder of Glam&Gore is not who she claims to be. Mykie has a history of saying racist and homophobic things both in public and privately, according to Spankie, who made the claim on her YouTube channel SWOOP. Spankie supported her claims with a number of texts that she displayed in the video.
The hour-long exposé video made clear that Mykie had committed microaggressions towards Black people and persons who identify as LGBTQIA+. The situation had gotten worse for Mykie personally as much as professionally. Mykie chose to take a break from the internet for a while after disclosing her physical and mental health problems as a result of this situation. It was also noted that she and Anthony were no longer communicating online due to her hiatus. As a result, rumours regarding their breakup surfaced after they seemed to disappear from the internet.
Are Anthony and Mykie Still Together?
Anthony and Mykie are still a couple, yes. Despite the turmoil that surrounded Mykie, the pair was able to persevere through it and emerge stronger. Mykie posted an explanation of her behaviour on her Instagram after readjusting her health and addressing her health problems. Mykie utilised her online platform to document her health journey as well as to publicly apologise for her actions in a since-deleted Instagram story, where she acknowledges that she had been tone-deaf to the difficulties of people of colour.
View this post on Instagram
Anthony and Mykie were able to maintain their deep bond even in the midst of these difficulties. The couple still lives together in the home they bought in 2020 and supports one another emotionally. Mykie's dogs, Ripley and Creature, are also living in this space with the YouTube founders. On the professional front, the team continues to grow the number of subscribers to its YouTube channels. Mykie has scaled back her YouTube content since returning from her hiatus and only publishes once each month.
View this post on Instagram

In a similar vein, Anthony has expanded his profession in new directions and into several disciplines. Anthony founded Pressaslike Productions in 2020 as a business dedicated to developing and producing unscripted entertainment. The 'I Spent a Day With..' series is currently produced by the company. The celebrity has repurchased both Ian Hecox and his channel, Smosh. The team is currently creating a number of comedic sketches. Mykie and Anthony continue to succeed in their endeavours as a result. Naturally, we still wish for YouTube stars to keep making progress and setting new milestones in their personal and professional lives.
Our Team DCS includes 5 different writers proficient in English and research based Content Writing. We allow them and encourage them to follow the Entertainment news all day long. Our posts, listicles and even the exclusives are a result of their hard work.