The lives of the employees of the titular company are followed in the Netflix original series "Glamorous," which is set in the beauty industry. Madolyn Addison, a former supermodel who decided to launch her own cosmetics company, is the owner. She achieved success via her dedication and hard work, but with time, the business began to lose contact with her clientele. She goes to a neighbourhood makeup shop to reconnect with her origins and meets Marco Meija there.
Madolyn is influenced by Marco, thus she chooses to make him her second assistant. She recognises his potential and thinks that the organisation would benefit from his new ideas and viewpoint. Madolyn must figure out how to maintain her relevance and connect with the audience. The alternative is to sell to Vendemiaire, a larger company that would restrict Madolyn's ability to express herself creatively.
In the competitive makeup profession, where everyone looks out for themselves, the show depicts the hard realities of working there. Madolyn's attempts to salvage Glamorous are frequently thwarted by her worried employees. You could wonder if the show was based on a true story due to the plot's realistic depiction. Does Madolyn Addison have a real-life counterpart? Are the makeup brands Glamorous and Vendemiaire legitimate? Let's investigate.
Is Madolyn Addison Based on a Real Person?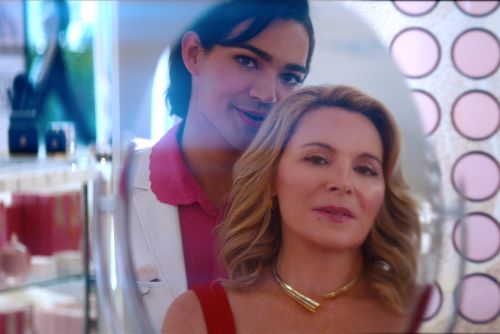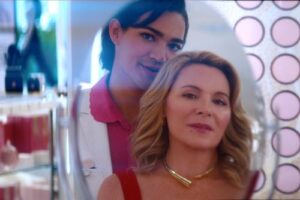 'Glamourous' is a made-up programme that Jordon Nardino developed. All three characters—Madolyn Addison, her business Glamorous, and the rival Vendemiaire—are made up to further the plot of the narrative. Although the show's makers haven't said specifically whether they modelled Madolyn and her business after a specific individual, her background is similar to many others who have over time become involved in the beauty industry.
Supermodel Madolyn Addison once reigned supreme. She switches to cosmetics after leaving her lucrative career. She explains that she did it because no one believed she could when Marco questions her about it. Several members of the modelling community have since created their own makeup lines and other items as a result. Iman, a former model, introduced her beauty brand in 1994 and included foundations for women of colour in it.
She explained why she made the decision to start a company that makes cosmetics by saying, "I knew in my heart I wouldn't model forever." She also wanted to develop a line of foundations that would work for people of all skin tones. Back then, Caucasian models dominated the makeup industry. She discovered that the industry was not supportive of her when she launched her own business. Models weren't taken seriously by them. Despite the difficulties, she persisted with the concept and developed her own makeup brand, focusing mostly on foundations, making it one of her most prosperous endeavours.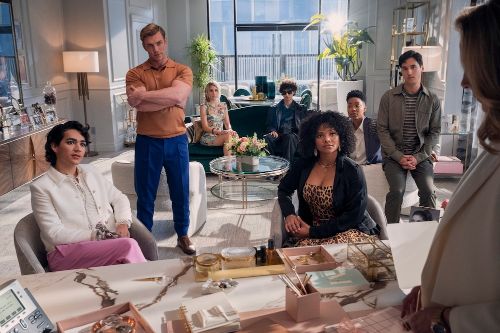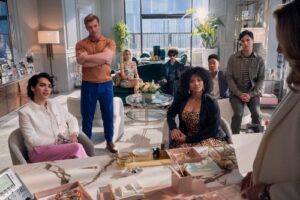 In the 2000s, the practise of celebrities launching their own skincare line gained popularity. Cindy Crawford introduced Meaningful Beauty in 2004. Her ambition to advance in life and do something else after modelling served as the impetus for the choice. Since then, a number of famous people have developed their own skincare product lines, including Chrissy Teigen, Taraji P. Henson, Kylie Jenner, and Jennifer Aniston. Models like Tyra Banks and Jessica Hart have turned to making beauty products in order to offer their clients something fresh and novel.
Even though there are many success stories, starting and running a business is more difficult than it first appears. Model and actress Josie Maran started her cosmetics business in 2004, but it nearly went out of business during its early stages of development. She admitted that things had gotten so bad that her accountant had suggested she consider selling her home. For a while, it appeared that there would be no way out, but she remained optimistic and put forth a lot of effort to keep the business going. Everything turned out for the better. The difficulties of establishing a makeup business are presented in "Glamorous," with an emphasis on details that viewers might not be familiar with. The show's characters and businesses have not been modelled after actual individuals or businesses, but they have attempted to make their hardships and obstacles seem as real as possible.