The seventh installment of "See No Evil" on Investigation Discovery details the June 2013 murder of Larry Wells, the adored assistant manager of a well-known toy store outlet, in New York. It took the investigators several months to identify the murder using forensic evidence and surveillance footage. To give a clear picture of what transpired, the episode includes interviews with the victim's family members and investigators involved in the case. Here is what we know about what transpired in case you're curious.
How Did Larry Wells Die?
On September 22, 1977, Laurence "Larry" C. Wells, II was born in Dunkirk, Chautauqua County, New York, parents Laurence S. (Vicki) Wells and William (Debra Farner). He received his high school diploma from Pine Valley Central School in 1996 and his bachelor's degree in elementary education from the State University of New York at Fredonia in 2000. In 2004, Larry graduated with a master's degree from Walden University. He has worked at Toys R Us in Hamburg for seven years and formerly taught for the Frontier and Hamburg School Districts.
Larry loved Ohio State basketball, the Yankees, the Bills, and the Sabres. On July 31, 2004, he wed Jill A. (Lucas) Wells of Blasdell, his high school sweetheart, and the couple had a daughter called Madison. Since Larry's cousin, Michelle Rizzo, referred to him as "a big kid who loved toys," it seemed natural for him to serve as the assistant manager of the Hamburg Toys R Us location. Larry was a part of our life for 20 years, said his mother-in-law Debbie Lucas. To us, he was more like a son than a son-in-law.
Larry had a second daughter expected in December 2013 and resided with his family on Arthur Avenue in Blasdell, New York. Larry had chosen the name Paityn, and that is what the baby's name will be, his wife Jill recalled. It was stunning, therefore, when the adored toy store employee's coworkers discovered the 35-year-old bleeding to death inside his office on June 29, 2013, at around 5:30 AM. They dialled 911, and emergency personnel transported Larry to Mercy Hospital in Buffalo, where he passed away from stab wounds to his body.
Who Killed Larry Wells?
A few workers were present in the Hamburg business on July 29 between approximately 1:00 and 5:00 AM, according to police sources. Soon around 4:00 AM, Larry arrived to unload a truck, and then an alarm went off. One of the staff members went to his office to find him after he failed to answer the radio calls and instead discovered him laying still in a bloody pool that was quickly expanding. After processing the scene for DNA evidence, the investigators discovered a 2007 University of Florida Gators cap on the floor.
The loss prevention specialist employed by the store, Bernard Grucza, was contacted by the police when they discovered the surveillance DVR unit had been unplugged and asked for assistance in retrieving any video film. When the investigators studied the tape, they noticed a man in a disguise walking inside the store at 4:24 AM. He appeared to be familiar with the location and security measures. He zigzagged across aisles and largely shied away from security cameras, which made it clear. At 4:32 AM, the man was observed walking into Larry's office, and at 4:39 AM, the video ended.
The police collected DNA from a cap they found at the crime scene and swabbed dozens of workers and prospective suspects to see if there was a match. The probe stretched on for months without producing a hit. The investigators retraced their steps out of concern that they had missed something, only to discover that Bernard, who was always there to lend a hand, had not given them a swab. He had often come up with justifications to avoid providing a DNA sample. On August 14, 2013, the detectives quickly cornered the 39-year-old loss prevention specialist at his father's house.
On October 16, despite Bernard's on-camera denials of guilt, the police detained him at his girlfriend's house in the Village of Allegany after discovering that his DNA matched the evidence. It was heard him say, "Whatever, people. Great. That wasn't me. This is absurd. He had been selling electronics and toys on eBay, and when the police carried out a search warrant, they discovered stockpiles of both. He was specially fitted to defraud the business that hired him, according to US Attorney William J. Hochul.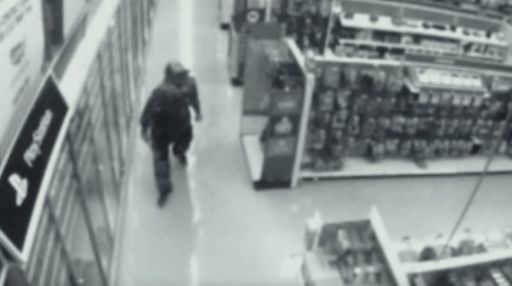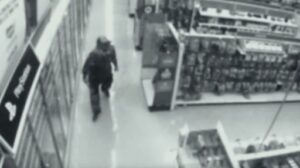 Bernard reportedly earned a diploma from Canisius College in 1997 after graduating from St. Francis High School in Athol Springs in 1993. He began buying rental homes in South Buffalo and the Southtowns while working at a big box retailer. According to Bernard's financial documents, he began working for Toys R Us in 2007. But tragedy came when his wife Heather was told she had breast cancer in late 2008.
The couple filed for bankruptcy in 2009 as their eight properties' unpaid electricity and tax bills, credit card debt, and medical bills mounted. With the exception of their Elma home and a house in Lackawanna, they sold off the majority of their real estate. However, the detectives were told by neighbours on Elma's affluent Kettle Run Road about frequent fights between Bernard and his wife, during which they three times called the police. Heather requested a protection order on June 8, 2013, after he shot his 9-mm Beretta through the back window.
Where is Bernard Grucza Now?
Bernard was detained by the Sheriff's Deputies on suspicion of criminal possession of a firearm and harassment after they seized his weapon. With a $1.2 million debt, a $450,000 house, and a late-model Cadillac Escalade, his downward spiral accelerated. In the early hours of June 29, Bernard sneaked into the toy store and stole some products. The prosecution claimed that since Larry might have caught him, the Assistant Manager was murdered. Debbie said, "Larry told us how frequently Grucza cheated on his wife. He brought his girlfriend along with him.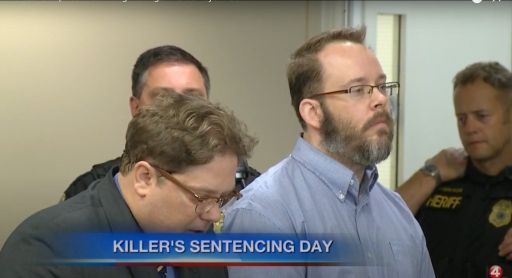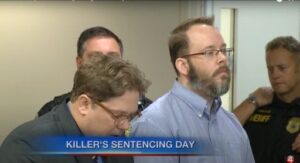 As part of a plea agreement, Bernard acknowledged stealing goods totaling about $191,000 and about $19,000 from three Toys R Us locations in Pennsylvania. In relation to Larry's passing, he also admitted responsibility to first-degree manslaughter. Timothy C. Lynch, an assistant US attorney, stated: "The burglaries all happened after the murder of Larry Wells." In July 2014, Bernard was given a 25-year sentence with five years of probation and a $223,000 restitution payment to his former employer. The 48-year-old is being held in Ossining, New York's Sing Sing Correctional Facility and won't be freed until 2035.