The makeup industry is the setting for Netflix's "Glamorous," where the title firm struggles to survive in the midst of all the confusion and difficulties. Madolyn Addison founded and now owns Glamorous, which has grown to be a household name in cosmetics because to the high calibre goods it offers its clients. Madolyn discovers that they are no longer engaging their audience, and her search for a solution brings her to Marco Meija. Marco becomes Madolyn's second assistant after she recognises his potential.
The company has received a breath of fresh air with Marco's entrance. While the majority of people value his vivacity and innovative ideas, Madolyn's son Chad is less than thrilled about it. Conflict breaks out when Marco threatens a contract that might completely transform Glamorous, as Chad is in charge of the company's sales and accounting. Chad's past explains why he is so determined to win his mother's approval. Many of those inquiries have their solutions in the enigma surrounding his father. Here is everything you need to know about the unnamed character in "Glamorous." Spoilers follow.
Who is Chad's Father?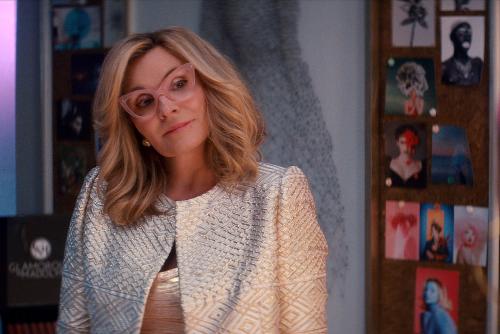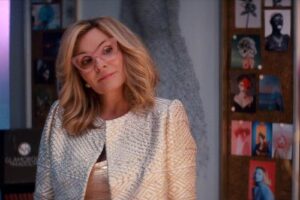 The fact that Madolyn Addison is a self-made lady is one of the factors that makes her an inspiration. Madolyn switched to makeup after having a successful career as a supermodel and established her own business. While raising her son Chad, she did everything by herself. She was a model, so she was aware of the difficulties she faced. She explains that she did it because no one believed she could when Marco questions her about it. Along with the typical obstacles faced by entrepreneurs beginning new businesses, she also had to overcome prejudice and a lack of support.
Chad has grown up watching his mother take care of him and do all these other things. His love and respect for her grew, and he resolved to do anything his mother asked of him for the rest of his life. He had the option to choose a career after graduating from an Ivy League university. But even though he had no experience in business, he rushed in when his mother asked him to manage the situation.
Chad's mother raised him alone, which is one reason for his everlasting love to her. When his father learned that Madolyn was expecting Chad, he disappeared from the picture. Since that time, the father has faded into obscurity in their life, and they seldom ever bring him up. However, there are various hints made about Chad's father's identity throughout the season.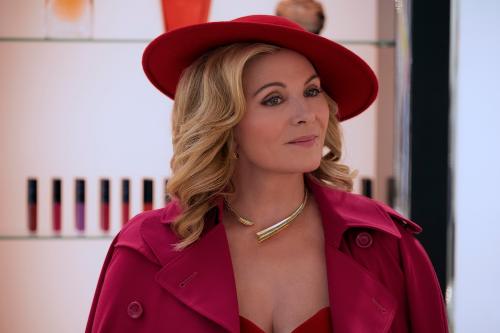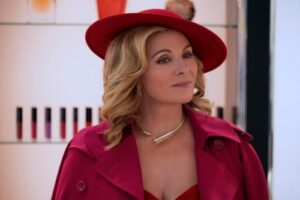 His jersey hanging in Chad's office is proof that his last name is Hayes. The jersey further demonstrates his sportsmanship. When he arrives at Glamorous in the final scene, we see him wearing a Young MVP ring, indicating that he is a well-known individual who has had a successful career in athletics. When Marco queries Chad about "Nebraska" in Madolyn's schedule, more detail is omitted. When his father comes in town, Chad discloses that this is the codeword. The wording may have been inspired by the state of origin of Chad's father.
Because of the strained relationship he has with Madolyn, Hayes remains unmentioned throughout "Glamorous." Even while we don't know the full story, we do know that Hayes left after Madolyn said she was pregnant. He kept his distance and gave her their son to raise on her own. He might have entered the picture in order to be with his kid, but that didn't make Chad love or respect him the same way he loves and respects his mother.
Given how dangerous things are between Hayes and Madolyn, their assistants keep them apart. Hayes doesn't reside in New York, so keeping that distance is simple. To prevent their employers from running into each other, however, his helpers always let Madolyn's assistants know when he is in town. They are aware that there will be disagreement at their meeting, which will not be good for anyone. At the conclusion of "Glamorous" Season 1, Hayes breaks the unwritten rule that governs their interactions. It's unclear why he chose to meet Madolyn now, but judging by Chad's reaction, it can't have been for the best.