The fourth season of Paramount+'s "Never Seen Again," with the episode title "Aubrey Dameron, A Bright Star Dimmed," continues the series' tradition of exploring some of the most puzzling disappearances in recent memory. The show goes in-depth on the nighttime disappearance of the indigenous transgender lady Aubrey in 2019 and how her uncle and aunt oversaw the inquiry. As a result, if you are curious about the situation and want to know if she has been recovered or is still missing, we have all the information you need!
What Happened to Aubrey Dameron?
Aubrey Dameron, who was born to Jennifer Byrd on October 22, 1993, grew up with a sibling and a stepfather. Unfortunately, she was subjected to severe bullying at her school, especially because she is transgender. Aubrey, a huge rock and roll enthusiast who wants to be an actress or singer, came out to her family when she was a junior in high school. She was described as a nice and compassionate girl who lived in New Mexico for a sizable portion of the time with her lover, Jay Pierson.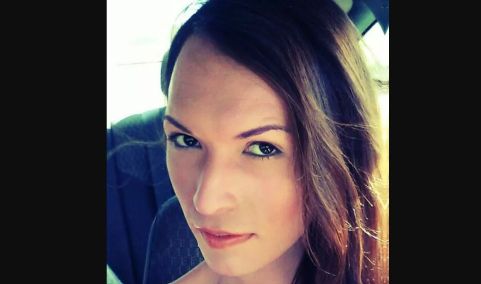 According to Jay, Aubrey returned home to the outskirts of Grove, a Cherokee Nation community in Oklahoma, in August 2018 to seek treatment for her alcohol and drug abuse. She identified as a Two-Spirit and was very close to her uncle Christian Fencer, who was only six months older than her. She lived in the same home as her mother, brother, and stepfather.
Aubrey progressively cut off contact with her family as the months passed. Then, on March 9, 2019, at about 3:30 in the morning, her mother Jennifer witnessed her leave the house to meet a claimed friend. She apparently texted a large number of the people on her Facebook friend list to pick her up before departing, but it is still unclear whether any of them did so. Her cell phone made one final pinged at a mobile home park at 3:42 in the morning, after which it either died or was purposefully turned off. That was the final time anyone saw Aubrey since she never went back home.
Is Aubrey Dameron Dead or Alive?
Aubrey Dameron's family reported her missing on March 11, 2019, a few days after she vanished. Just one day later, an unknown woman gave incorrect information about Aubrey's whereabouts to her ex-boyfriend Jay. A bloodied sock was found about half a mile away from her Grove house when the authorities started looking into her disappearance. Sadly, the sock's DNA tests yielded no definitive results. Pam Smith, an aunt, and Christian Fencer, an uncle, both expressed alarm when they learned of her missing.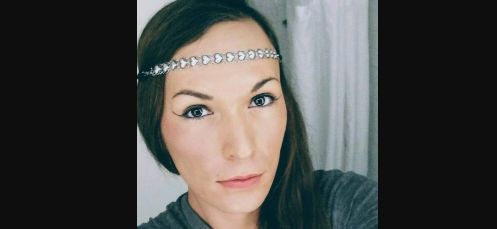 Due to Aubrey's epilepsy, she frequently needed anti-seizure medication, which she did not have with her the night she vanished. While her ex-boyfriend Jay provided conflicting explanations for her relocation to Oklahoma, Aubrey's aunt Pam asserted that the real reason for her return to Oklahoma was because Jay had threatened to murder her if she ended their relationship. Even though the authorities were unable to gather any useful information regarding Aubrey's whereabouts, the family persisted in their own quest.
For instance, to spread awareness about the disappearance case, concerned family members started the "Missing-Aubrey Dameron from Grove, Oklahoma" Facebook group in March 2019. A rally was staged at the Delaware County Courthouse in Oklahoma to help spread awareness of Aubrey's case and other missing persons' cases a few months later, in late May 2019. Despite all of these ongoing attempts, no suspects have been identified because no damning information regarding Aubrey's disappearance has been discovered.
Aubrey's family has gotten various leads over the years about her location, including an anonymous tip that her body was buried nearby her friend's home on a hill. The police used their specially trained K-9s to search the area and found a black leather jacket that was quite similar to the one she was wearing just before she vanished. However, it turned out to be yet another false lead because there was no sign of a death found in the area and there was no forensic evidence connecting the jacket to Aubrey.
However, when fresh detectives got on the case and started attempting to put together what actually happened to Aubrey in July 2022, the case made some progress. Their new investigation took them to a shed on her family's property where they discovered a tarp covered in what seemed to be blood. The police began concentrating on Aubrey's immediate family because they thought it might be related to the case. Even though they are working to solve the case, it is still unclear what transpired with the stunning 25-year-old.
While Aubrey's mother Jennifer thought she had long since lost her daughter, Aubrey's aunt Pam assumed she had been the victim of a hate crime because she is a transgender woman. In November 2021, Jennifer revealed to a NewsNation team that she had "felt my child pass. last year. A mother's love for her child is special. I could feel it. I fell to the ground.
Christian, Aubrey's adored uncle, was still hopeful that they would eventually learn the truth about what had happened to his niece. I think we'll finally get the answers we deserve, he added, adding that. I think someone will come forward and everything will just burst into the open. If any of you chance to have any information regarding Aubrey Dameron's whereabouts, you need to get in touch with the FBI at 1-800-CALL-FBI or the Cherokee Nation Marshal Service at 918-207-3800.