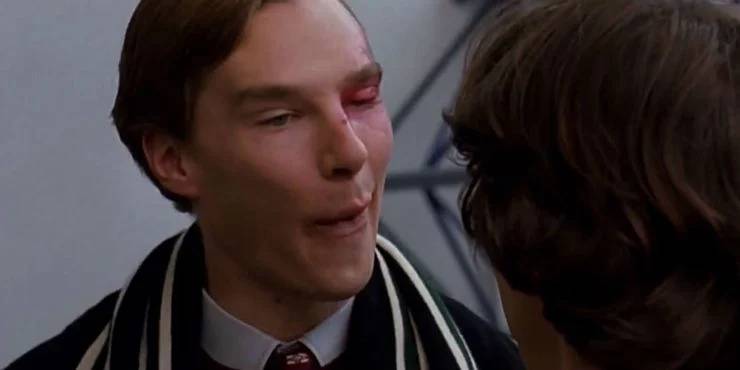 15 Benedict Cumberbatch Movies You Must Watch Before Dr. Strange
Benedict Cumberbatch has steadily risen to prominence in Hollywood. The majority of people are familiar with him because of his critically lauded portrayal of a modern Sherlock Holmes in the BBC series Sherlock. His engrossing and fascinating performance on the show earned him popularity and led to high-profile film roles. He has now been nominated for an Academy Award for The Imitation Game and plays Doctor Strange in the Marvel Cinematic Universe.
While Cumberbatch's ascent to fame may appear to be a case of instant success, he developed a strong career over time by playing tiny roles in smaller projects before landing his big break. He rose to fame thanks to parts like Sherlock and Strange, but there are plenty of others that fans may not be aware of.
Benedict Cumberbatch returns to his most recognized role to date in the MCU sequel Doctor Strange in the Multiverse of Madness. Cumberbatch is a greater star than he has ever been thanks to his continuous success with Stephen Strange and his lauded performance in the Oscar-winning The Power of the Dog. However, if fans are still wondering about some of his other roles that they may have missed, there are plenty more projects to catch up on.
12 Years A Slave (2013)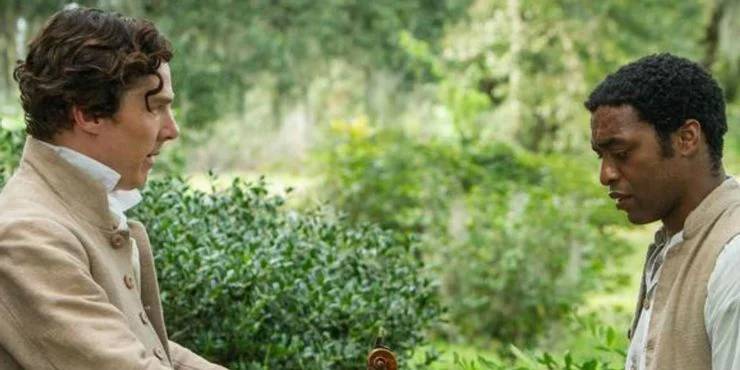 One of the most horrifying films in recent memory is 12 Years a Slave. It is based on the true story of Solomon Northrup, a free man living in New York with his family when he is sold into slavery. The film's graphic depiction of slavery makes it a difficult but necessary watch, garnering it an Academy Award for Best Picture.
Cumberbatch plays Ford, the guy who was the first to purchase Northrup as a slave. While Ford is not a violent man and considers himself to be nice, he ignores the horrors of his slaves' existence and his role in the crime of slavery.
Atonement (2007)

Cumberbatch appears to be the type of performer who would be ideal for period plays. He's made a handful of these kind of films, and Atonement is undoubtedly one of the most well-received. The film is set in the 1930s and follows a tragic love tale portrayed over several decades, based on Ian McEwan's best-selling novel.
Unlike several of Cumberbatch's later heroic portrayals, his character Paul Marshall is a villain. His heinous deed sets the tone for the sad lovers, played by James McAvoy and Keira Knightley, to suffer years of heartache.
August: Osage County (2013)

Cumberbatch had a successful career as a member of massive ensembles before starring in his own movie. One such role was as a member of the large star-studded cast of August: Osage County, a family drama. The film portrays a dysfunctional family who reunites when the patriarch goes missing, and is based on Tracy Letts' play.
Cumberbatch appeared alongside Meryl Streep, Julia Roberts, Ewan MacGregor, and Chris Cooper in the film. In the film, he played the meek and awkward nephew of Meryl Streep's character. While the film itself earned mixed reviews, the cast was overwhelmingly lauded.
Black Mass (2015)

Cumberbatch's filmography includes another another true story, Black Mass. This crime film tells the story of James 'Whitey' Bulger, a member of the Boston Irish gang who worked as an FBI informant for years while committing a series of heinous crimes.
Bulger's brother, William Bulger, is played by Benedict Cumberbatch, who served as Massachusetts Senate President while his brother ran Boston's organized crime. Despite his strong Massachusetts accent, Cumberbatch is overshadowed by Johnny Depp's hammy portrayal in the starring role.
Fortysomething (2003)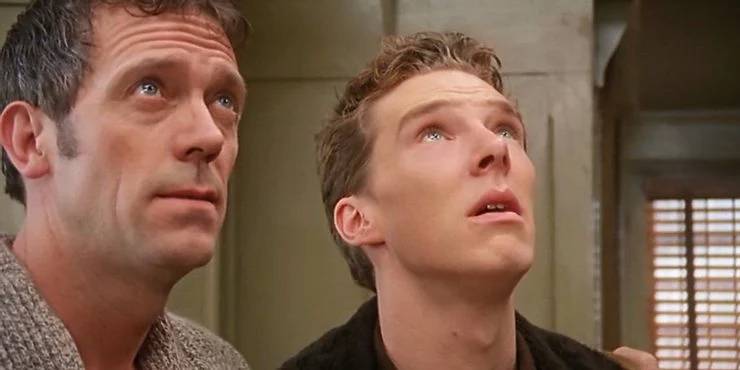 Fortysomething was another early television project in which Cumberbatch appeared. Cumberbatch may appear to be an unusual fit for a quirky sitcom, but he is joined in the series by famed actor Hugh Laurie. Laurie portrays a suburban family man going through a midlife crisis and dealing with his capacity to hear people's inner thoughts. Cumberbatch portrays one of Laurie's three sons, and it's a pleasant supporting part for him to perform.
Four Lions (2010)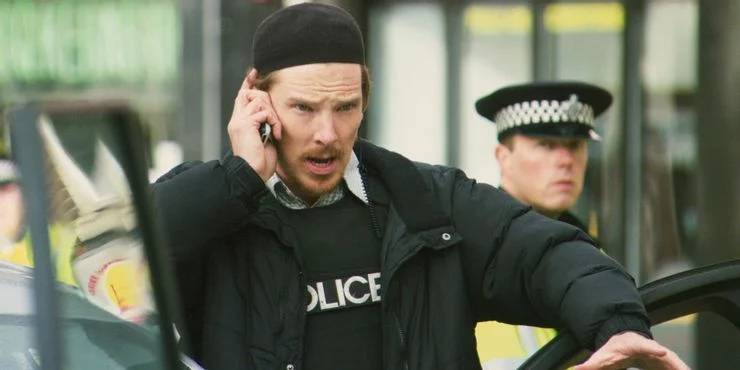 Cumberbatch doesn't have many opportunities to show off his comedic chops, but he did have a small part in the dark comedy Four Lions. The controversial film stars Riz Ahmed as a man who attempts to become a terrorist with the help of his bumbling buddies.
Despite the subject issue, the film is very humorous and satirical in nature. Late in the film, Cumberbatch appears in a tiny cameo as a police negotiator who is new to the job and trying to make a good impression.
Hawking (2004)

Cumberbatch portrayed Stephen Hawking in this made-for-television film long before Eddie Redmayne earned an Oscar for his performance in The Theory of Everything. The film, like The Theory of Everything, focuses on Hawking's early years, including his studies into the beginning of time and his battle with motor neuron illness.
Cumberbatch holds the honor of being the first actor to portray Hawking on film. While the film's success has since been eclipsed by the success of the sequel, it was a well-received account of Hawking's life. For his impressive portrayal of the character, Cumberbatch was singled out.
Starter For 10 (2006)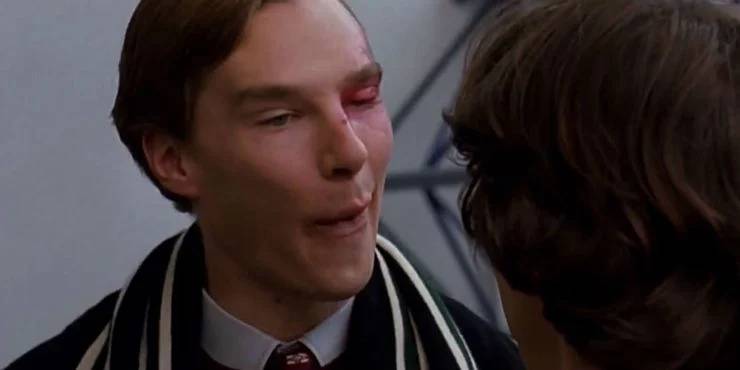 Cumberbatch is best recognized for his serious dramatic roles, yet he has also demonstrated a gift for humour. Perhaps it's no wonder that this lovely British coming-of-age comedy was one of his first cinematic roles.
A young aimless university student wins a seat on a student quiz show in the film. Cumberbatch plays the haughty quiz team captain. He was surrounded by other soon-to-be stars like James MacEvoy, Rebecca Hall, Dominic Cooper, and James Corden when he was still a fresh-faced novice in the picture.
Stuart: A Life Backwards (2007)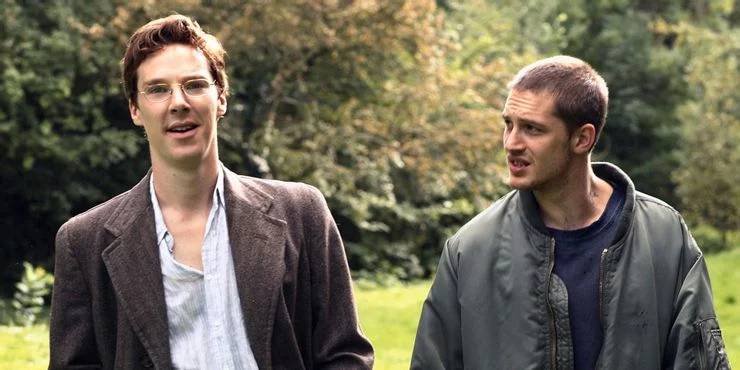 Though they would eventually collaborate on larger films, Cumberbatch teamed up with future superhero Tom Hardy for the drama Stuart: A Life Backwards early in his career. Cumberbatch plays a young writer who becomes acquainted with a disturbed young guy (Hardy) and begins to investigate his life, particularly his early tragedy.
It's a lot of joy to witness these two up-and-coming actors together as up-and-coming performers. It is their on-screen chemistry that elevates the film to something special.
The Electrical Life Of Louis Wain (2021)

Given Cumberbatch's celebrity, it's unlikely that any of his recent films will go unnoticed. However, due to the buzz surrounding Doctor Strange in the Multiverse of Madness and Cumberbatch's Oscar-nominated performance in The Power of the Dog, Cumberbatch's effort in The Electrical Life of Lois Wain fell flat when it was released last year.
Cumberbatch plays Louis Wain, a 19th-century English artist, in this film based on a true incident. Wain's mental health began to deteriorate as he acquired renown for his strange paintings of cats.
The Fifth Estate (2013)

Julian Assange is a well-known figure in the news right now, and he has long been a divisive one. Assange, the founder of Wikileaks, is the type of real-life figure that Hollywood loves to investigate. Most people, however, are unaware that Assange was the subject of a film starring Benedict Cumberbatch.
The Fifth Estate was a documentary that looked into the beginnings of Wikileaks and Assange's leadership role, painting an unfavourable picture of the organization. Most reviews criticized the film as a failed attempt at a real-life drama akin to The Social Network. Even the harshest reviews agreed that Cumberbatch's performance was the film's standout.
The Last Enemy (2008)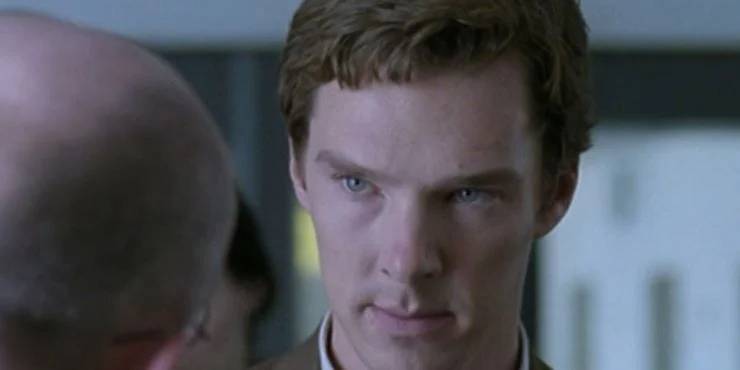 Though he is now a great movie star, Cumberbatch has also had a long and successful television career. The Last Enemy, a British miniseries, was one of his earlier major performances. Cumberbatch plays a mathematician who is hired to consult on a new government surveillance program, which leads to his becoming embroiled in a massive conspiracy.
Given Cumberbatch's current celebrity in the superhero realm, it's refreshing to watch him play a more realistic hero in this thriller.
Tinker, Tailor, Soldier, Spy (2012)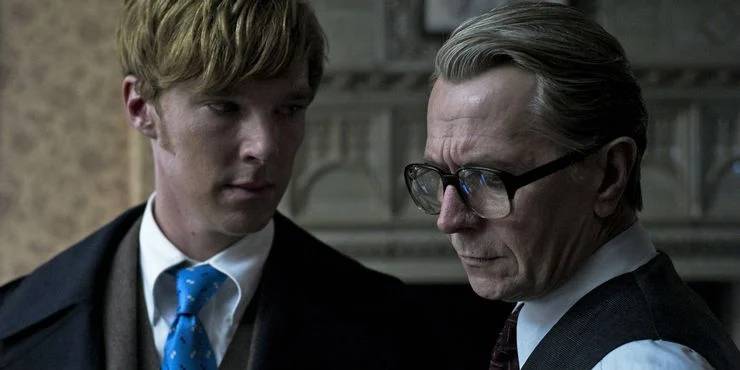 John le Carré's popular spy books have been adapted numerous times. Among these films, Tinker, Tailor, Soldier, Spy stands out for Gary Oldman's outstanding performance as le Carré's famed spy George Smiley, which won him his first Academy Award nomination.
Smiley returns to the spy game to track down a Soviet mole in this film. While Oldman is the film's star, he is supported by a stellar cast of British actors including Tom Hardy, Colin Firth, and Mark Strong. Peter Guillam, Smiley's trusty right-hand guy, is played by Benedict Cumberbatch.
War Horse (2011)

Working with a legendary filmmaker like Steven Spielberg must be a dream come true for most performers. With so many legendary films under his belt, the chance to be a part of such a heritage must be alluring. With his role in Steven Spielberg's War Horse, Cumberbatch joined that select circle of actors.
The film follows a horse from his calm life on a farm to the front lines of World War I, based on the renowned play. Alongside Tom Hiddleston, Cumberbatch plays a boisterous cavalry major. Despite being an exciting step forward for Cumberbatch's career, the picture was seen as low-tier Spielberg.
Zoolander 2 (2016)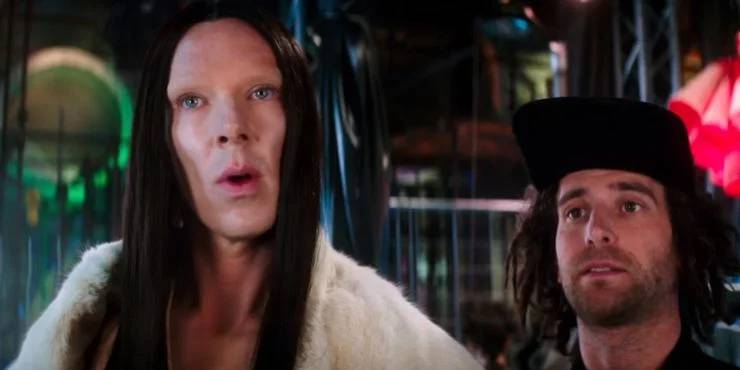 Even the most well-known and respected actors must occasionally have a little fun with one of those parts that is truly "out there." That appears to be what Cumberbatch was thinking when he agreed to join Zoolander 2.
In the sequel, the titular male model is once again at the center of a sinister conspiracy in Rome. Cumberbatch plays maybe the oddest role in the movie, which is saying a lot. He portrays All, a male and female model. Cumberbatch gives it his all in the part, but the sequel falls well short of the funny original.