20 Best French Movies on Netflix Right Now
In the hands of the Lumière brothers and the revolutionary Georges Méliès, the film was born in France. Outside of the United States, France may produce the best films. Since the beginning of the French New Wave, France has never been short in filmmaking talent or good films. The realism and strong subjects of French cinema are well-known. If you want to learn more about French cinema, go to Netflix US, which appears to contain a large selection of French films. This is our pick of incredibly good French movies on Netflix US, whether you want to laugh or cry.
You can also check out out list of best movies on Netflix. 
Despite the fact that there is a lot of competition in the film industry these days, with numerous filmmakers attempting to excel in every aspect of the industry, French cinema has grown since its inception. Many prominent directors and filmmakers from countries other than France have been involved with French-language cinema, including Poland, Austria, Russia, Argentina, and Georgia, to name a few. Names like Gasper Noé, Roman Polanski, Michael Haneke, Otar Iosseliani, and others are known for fusing rich French culture and issues with their own movie, which is not only beautiful but also meaningful when viewed.
France has arguably the most successful film industry in Europe, both commercially and critically, and the number of good French films released each year has increased. France and French films have found fans all over the world as a result of their rich cultural history, the impact of wars, participation in world politics, cuisines, and status as the fashion capital of the world. As a result, France and French films have become one of the largest exporters of international films. Not only filmmakers, but the French film business has also produced some of the best performers and actresses in the world today. Brigitte Bardot, Marion Cotillard, Léa Seydoux, Alain Delon, Vincent Cassel, Audrey Tatou, Isabelle Huppert, and others are some of the most well-known worldwide actors and actresses who were born in France or speak the language fluently.
From comedy to horror to passionate romance to adventure, drama, and fantasy films, French cinema has explored a wide range of genres. Here's a list of the finest French-language movies available on Netflix US, based on what we could locate on the streaming media provider. Some of the best French films are also available on Amazon Prime Video and Hulu. There are comedic French films, scary French films, lesbian French films, and romantic French films on the list.
Ares (2016) [Arès]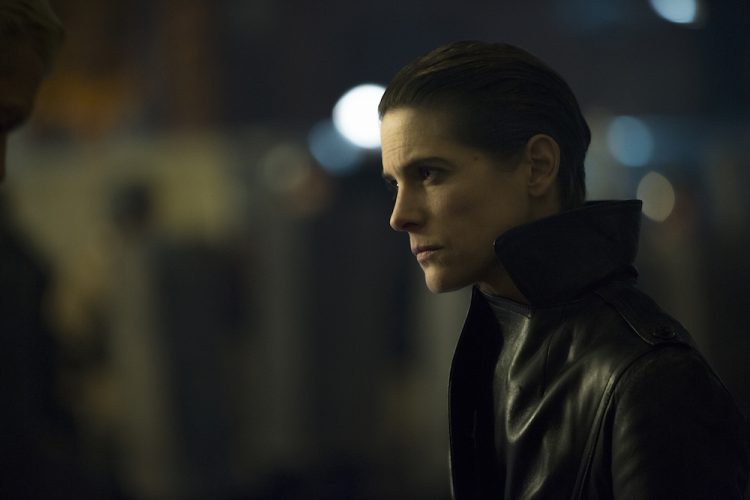 'Ares,' one of the few French films with a futuristic setting (French cinema isn't known for science fiction films), is set in a dismal future in the 2030s, with France's economy in shambles. In a Blade Runner-style scenario, where polluted air, clumsy streets, and digital signboards are common, the population is mostly unemployed, the government is far more corrupt, and the police are controlled by corporations, the population is mostly unemployed, the government is far more corrupt, and the police are controlled by corporations. The film's central concept is that unemployed people, primarily athletes, are being utilized as guinea pigs by huge pharmaceutical corporations to test their goods. The film revolves around the story of Ares, a top-ranked boxer who offers to test a drug on him in exchange for money to bail her sister out of prison. Apart from the futuristic plot, 'Ares' does not appear to hold enough water.
The African Doctor (2016)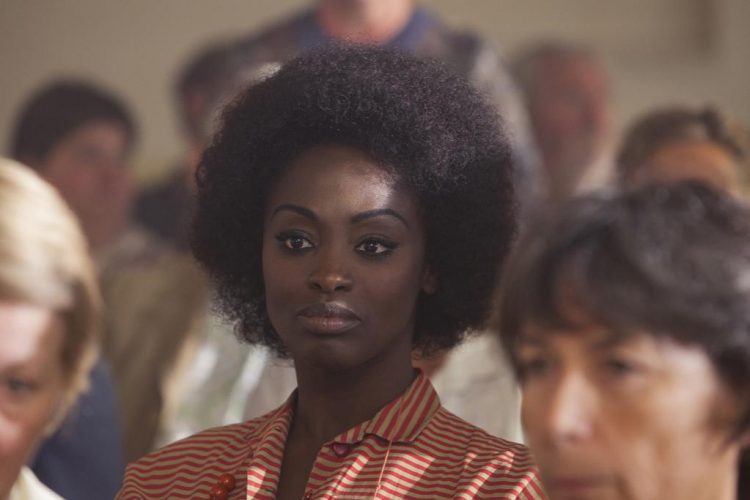 Seyolo Zantoko recently received his doctorate. Now he faces a new challenge in his life: relocating with his family to a small rural community in France and attempting to establish himself as one of the area's most respected doctors. "The African Doctor" is primarily about Congolese people attempting to adapt into French society. It tells a moving story with a dash of humour. It also presents a timeless story about the challenges of immigrants and family problems. It can also be seen as a fantastic parody on race, culture, and acceptance!
Blockbuster (2018)
'Blockbuster' is a romantic comedy and Netflix's first French production. The film is directed by Julie Hygreck and follows Jeremy (Syrus Shahidi), a young guy who makes a miniseries out of his everyday life in order to stay in touch with his bedridden father. Lola (Charlotte Gabris), his girlfriend, works at a comic book store and is a huge superhero enthusiast. She was also the only girl who accepted to go on a date with Jeremy, which is how their relationship began. She discovers this when she stumbles into some of Jeremy's missing film and breaks up with him in a fit of rage. The plot revolves around Jeremy's attempts to reclaim Lola.
The Climb (2017) [L'Ascension]
'The Climb,' an inspiring novel with its own warmth and cherishing moments, tells the story of Sam, an unemployed guy who is head over heels in love with Nadia. To prove his undying adoration for her, he swears to climb Mt. Everest, despite having no prior mountaineering expertise. He marches off to Nepal with a book and a Nutella jar, and is taken aback when he first encounters an incline, long before he gets close to the Himalayas. All he does is make friends, smile, and keep walking!
Divines (2016)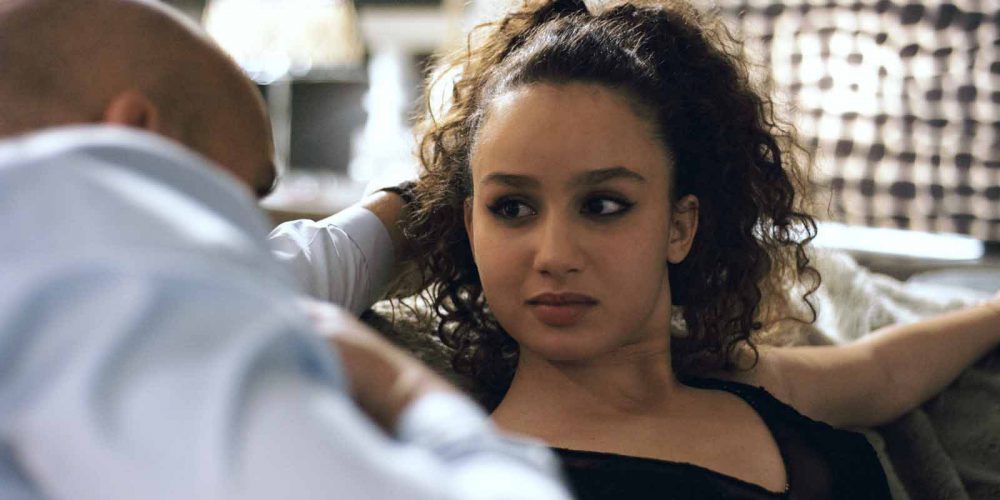 "Divines," which was nominated for a Golden Globe, depicts a youngster from a chaotic Parisian household who meets a young dancer who flips her life upside down. Although the plot appears to be simple, it is actually quite complicated. Scene after scene, the characters, settings, and relationships all have a tremendous amount of power. Almost every moment is heartbreaking, from a school argument to a daughter-mother talk. "Divines" is a film about surviving in a crazy world with characters who feel very genuine. Oulaya Amamra and Déborah Lukumuena are amazing actresses, and I'm sure we'll hear a lot more about them in the future.
Earth and Blood (2020)
The original title of this heavily armed action thriller from France was 'La Terre et le Sang.' Julien Leclercq's film features a lot of artillery and paramilitary displays. Yanis (Samy Seghir), a troubled man on parole for a minor violation, is unwillingly given a job by Said (Sami Bouajila). Said's sawmill, which Yanis' half-brother had taken from a gang of deadly drug dealers, is used to hide cocaine. Unaware of this, Said battles against all obstacles to protect his daughter Sarah (Sofia Lessafre) when they are attacked by a gang looking for their stolen goods. What follows is a high-octane hunt for protection from drug lord Adama (Eriq Ebouaney).
He Even Has Your Eyes (2016)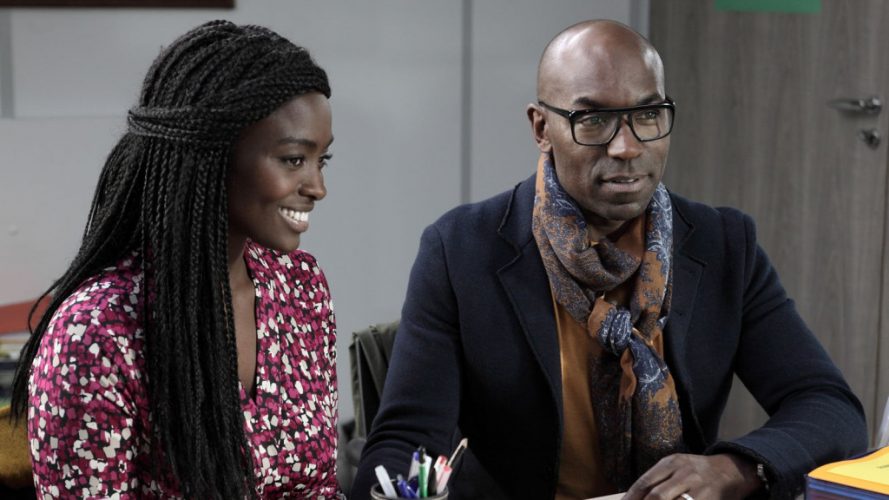 Paul and Sali, an Afro-American couple who have been unable to conceive children on their own, have applied to adopt a child. Sali receives a call one day informing her that their adoption has been approved. Benjamin, a 6-month-old child with gorgeous blue eyes, is ready to be adopted. However, there is one flaw: the boy is white. The pair, on the other hand, isn't. The conflict between Paul and Sali's desires and their relatives' and parents' objections to having a kid of a different ethnicity or color begins. 'He Even Has Your Eyes' is a breezy comedy with strong performances and a well-written storyline that promises to be entertaining.
Headwinds (2011)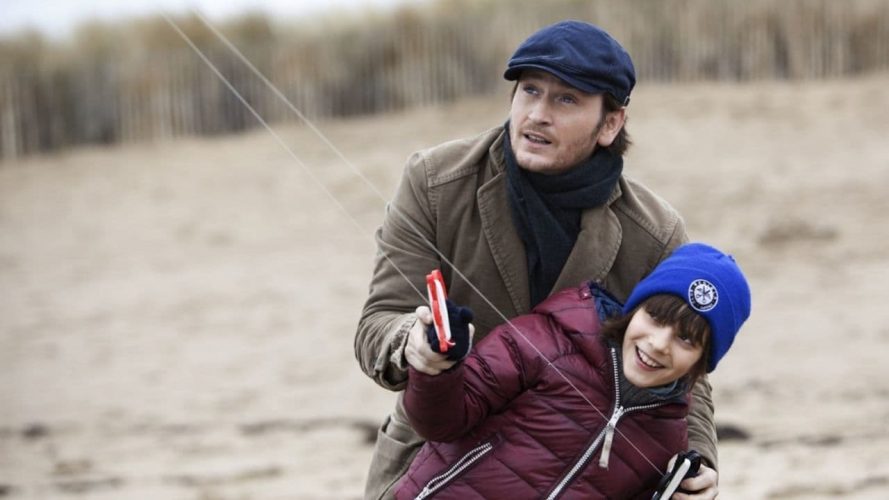 While living with their children Clement and Manon, Paul and Sarah are carrying the strain of their unhappy marriage within the family. Sarah is the family's breadwinner, working as a doctor, while Paul is now a failing writer whose novels used to be a hit. When Paul insists on taking a vacation to help him concentrate and write, there is a dispute, and Sarah storms out of the house. Sarah is strangely absent from the film after this point, leading everyone to believe she has been kidnapped or killed, pending an investigation in which Paul confesses. The rest of the film follows a single father's effort to cope with his life while focusing on his two children's upbringing. 'Headwinds' will undoubtedly impress you.
In the Shadow of Iris (2016)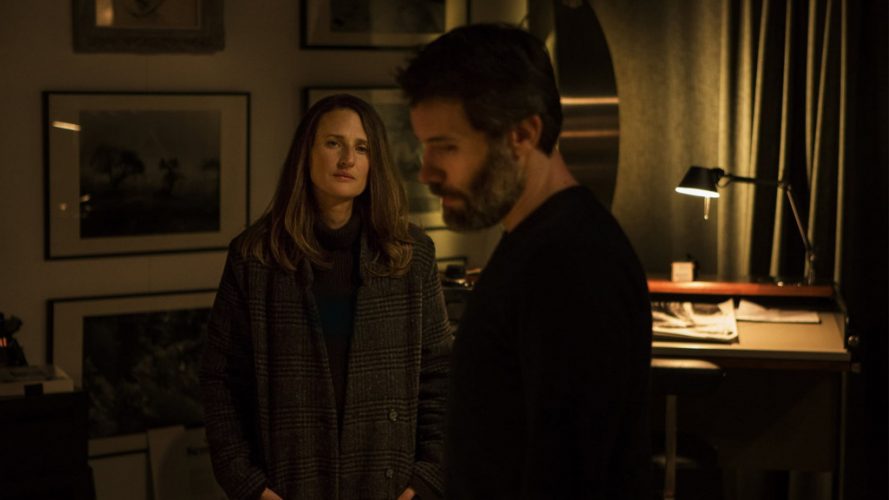 Antoine and Iris are dining at a restaurant as the film begins. Iris vanishes and is reportedly kidnapped while Antoine pays the bill. He soon receives a call from the kidnappers, who demand a payment in exchange for her freedom. The cops get to work on their inquiry. Meanwhile, it comes out that Iris staged her own captivity because Antoine had been cheating on her with a woman named Claudia, despite their own sex life and Antoine's fondness for BDSM. 'In the Shadow of Iris' tells the narrative of Iris, a lost lady who faces danger despite being morally upright the entire time.
I Lost My Body (2019)
This is the first animated film to win the Critic's Week Grand Prize at Cannes in 2019, and it was also nominated for the Academy Award for Best Animated Feature, but lost to Toy Story 4. As a severed hand escapes from a lab in Paris to reconnect with the body, this unique adult animated short is macabre storytelling at its best. Flashbacks are used to tell the story of Noufel and his hand. The film has garnered positive reviews and is regarded as having one of the most original and creative plots. The screenplay was co-written with director Jeremy Clapin and is based on Guillaume Laurant's book 'Happy Hand.' This incredible film is a must-see.
I am Not an Easy Man (2018)
'I Am Not an Easy Man,' an eye-opening sex comedy, marks a significant milestone in French cinema, especially at a time when there is much debate over Feminism against male chauvinism. After decades of patriarchy, Damien, a male chauvinist, doesn't hold back when it comes to flirting with women and showing his so-called "dominance" in front of them. He collides with a pole and goes out. He appears to have reached a parallel realm where ladies have the upper hand when he wakes up the next morning. He has to shave his body parts, be in a submissive position during sex, with women kissing him goodbye as he leaves for work, and guys completing home duties, among other things. 'I Am Not an Easy Man' alters men's perceptions of how it feels to be on the receiving end. This is a must-see!
Lost Bullet  (2020)
Guillaume Pierret wrote and directed this fast-paced action thriller, which stars Alban Lenoir as the lead character Lino. Lino is an auto mechanic with a criminal past, but he finds himself back in the spotlight after his police mentor and buddy, Officer Charas (Ramzy Bedia), is killed by another set of cops. He must locate the missing bullet in order to prove his innocence. The impact moments, in which cars smash and collapse over on the screen, will appeal to people who appreciate genuine action. Nicolas Duvauchelle's portrayal of Areski was very popular with viewers. One can't help but think about Jason Statham's films when watching this.
Much Loved (2015)
'Much Loved,' a multilingual film filmed in Arabic and French, is one of the first to confront the dangers of prostitution in Morocco. It tells the story of Noha (Loubna Abidar), the apparent queen among her circle of female sex workers, and her friends Soukiana and Randa. While Noah has been in the flesh trade for a while, Soukiana is a bashful girl who is still learning the ropes, and Randa is the newest arrival and a homosexual. Another hooker, Hilma, joins the gang, and the four of them get along swimmingly, partying and having a good time together when they're not at work. Noha's family is a hypocrite since, despite condemning her employment, they continue to collect money from her. 'Much Loved' is a story about lust over love and money above compassion, told in the most cruel yet genuine way possible.
Mercenary (2016) [Mercenaire]
Soane, a 19-year-old man with a stocky frame that is suitable for a prop forward Rugby position, tells his story in 'Mercenary.' Soane is picked up from a Polynesian town and invited to join a mainland French rugby squad, which he accepts grudgingly. His father, Leone, disagrees to this decision and then declares his son dead before chasing him away. Soane resorts to doping, works as a bouncer, and fools around after landing in France and being pronounced unfit for some reason. The film's central theme is Soane's acceptance of his new identity in the midst of chaos.
The Most Assassinated Woman in the World (2018)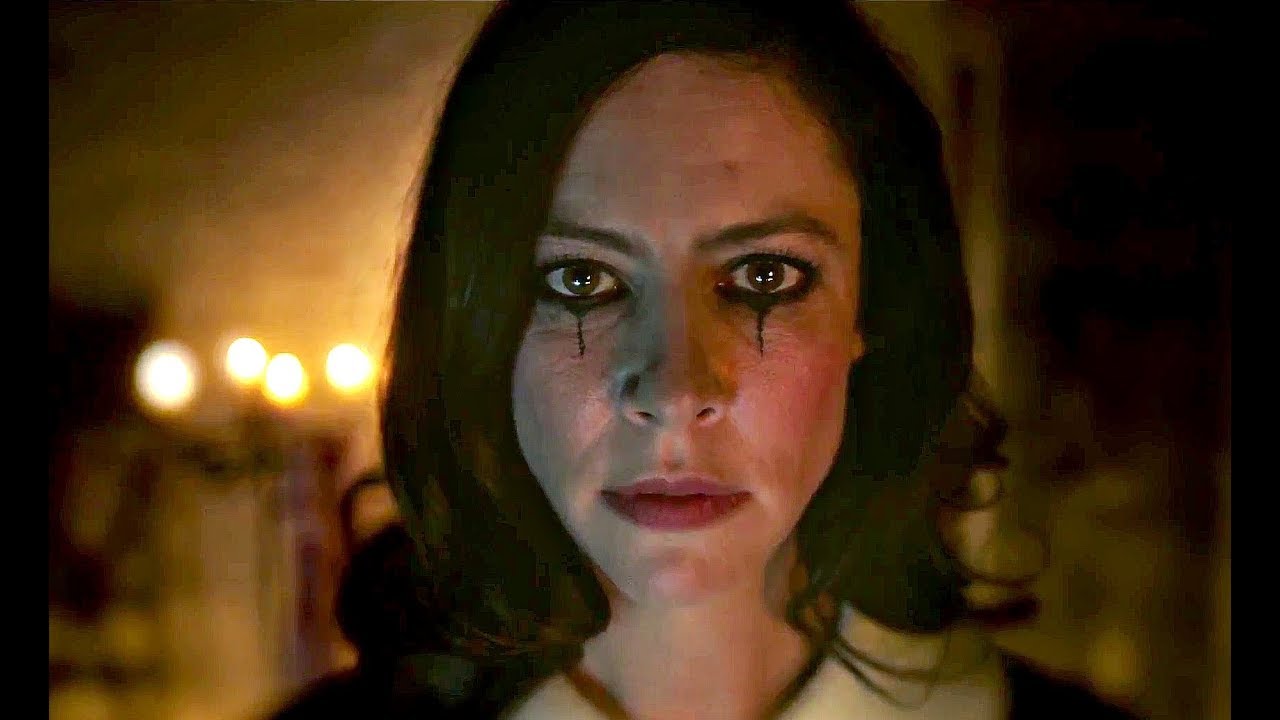 This mystery thriller, loosely based on the life and works of stage actress Paula Maxa, keeps you on the edge of your seat. Paula is a starring lady at the Grand Guignol Theatre in Paris who is known for being murdered on stage in the most heinous ways. Things become more tricky when a serial killer is on the run in the city. People's need for gore, blood, and horrific crimes fuels the theater's and Paula's fame. It's not easy for Paula, who is continually threatened by a hidden admirer and struggles with her own tragic past. Jean (Niels Schneider) is a journalist and Paula's love interest who is determined to learn more about Paula's admirer while also working on the case of the city's deadly murderer.
Nothing to Hide (2018) [Le jeu]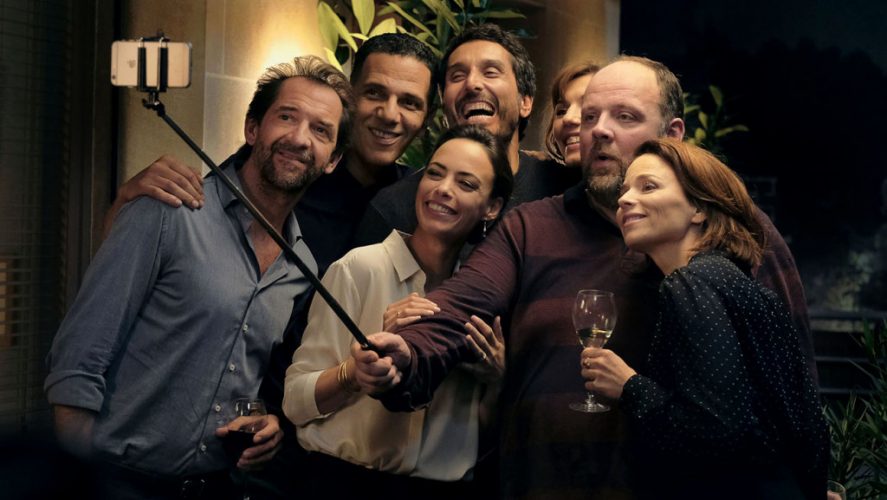 'Nothing to Hide,' a nightmare scarier than 'Nightmare on Elm Street,' is the sum of all fears when it comes to social events. Three couples — Marie and Vincent (both doctors), Charlotte and Marco, Thomas and Lea, and a lonely man named Ben – are introduced in the film. The seven decide to make their cellphone conversations, SMSes, and images public while out to dinner – something that starts off as a joke but doesn't go as planned. This game turns into something that shouldn't have started in the first place, with married men and women receiving sexts, dirty pictures, voicemails from mistresses, and so on. Everyone, it seems, has something to hide.
Slack Bay (2016)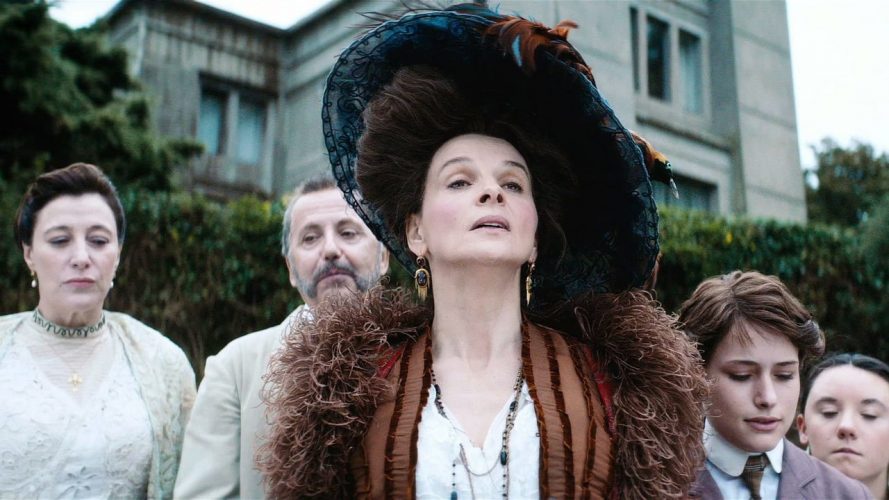 Set in 1910, 'Slack Bay' is an infamous place along the Chanel coast where many tourists have gone missing due to a high tide in the area, when the river and the sea meet. Around the bay, there are a number of families, the most renowned of which being the Bourgeois family, who have become degenerate as a result of years of inbreeding. While most people are on vacation during the summers, love simmers and new alliances form amid an ongoing probe by two corrupt police officers. Despite the fact that the narrative was widely lambasted by reviewers and spectators alike, 'Slack Bay' remains one of the best French-language films on Netflix.
Un + Une (2015)
Antoine is a music composer that mostly works in the field of film soundtrack composition. He will travel to India on a self-discovery journey and write music for the Indian adaptation of "Romeo and Juliet." Though he has a partner at home, he prefers "casual" relationships, and during a gala in India, he falls for Anna, the wife of France's Ambassador to India. We see a lot of colorful Indian scenery, including streets, people, cars, vehicles, trains, trips, and food, and it is Antoine and Anna's adventure that pulls them closer together. Does it, or does it not? There's just one way to know for sure.
Wedding Unplanned (2017)
'Wedding Unplanned,' a film about a wedding that unfolds in an unexpected fashion, opens with Mathias and Alexia, a couple who have been dating for some time. After that, Mathias begins to cheat on Alexa with Juliette, a wedding planner. Alexia discovers Juliette's visiting card in Mathias' pocket one beautiful day, leading the audience to believe Alexia has doubts about Mathias' faithfulness. Instead, Alexia believes Mathias has been visiting Juliette for Alexia and Mathias' wedding because Juliette is a wedding planner. And Alexia agrees to their wedding, oblivious to the fact that Mathias has fallen in love with Juliette. 'Wedding Unplanned,' a perplexing yet amusing perspective on relationships, is a fun watch.
We Are Family (2016) [C'est quoi cette famille ?!]
'C'est quoi cette famille?!' is one of the funniest French comedies ever made, and it centres around a young boy named Bastien and his six half-siblings. Bastien's parents have married, divorced, and remarried several times, resulting in a large number of half-brothers and half-sisters with whom he shares a home. After having had enough of the short-term living conditions, as well as his parents and siblings shifting every now and then, all of the children take a stand and decide not to relocate any longer. Instead, they prefer that their respective parents come and stay with them on a rotating basis. 'C'est quoi cette famille?!' is a true take on the prevailing urbane society that kids nowadays are becoming accustomed to. It is hilarious to the core and full of rib-tickling fun.