10 Best High School Shows on Netflix | Best TV Series About Teens
Ah, the old high school drama. High school programs make an effort to connect with their audience by featuring characters and themes that seek to relate to the ordinary adolescent experience. Teen shows have dominated the airwaves for decades, from the cheese of Beverly Hills, 90210, and Dawson's Creek in the 1990s to the more broody The O.C. in the early 2000s.
The rise of streaming hasn't slowed down this tendency, and Netflix is eager to cash on. Netflix is the home of high school-based shows, with more innovative spins on the genre that go beyond teen difficulties to include horror and science-fiction aspects. The top ones on the streaming service are listed below.
All of Us Are Dead (2022-)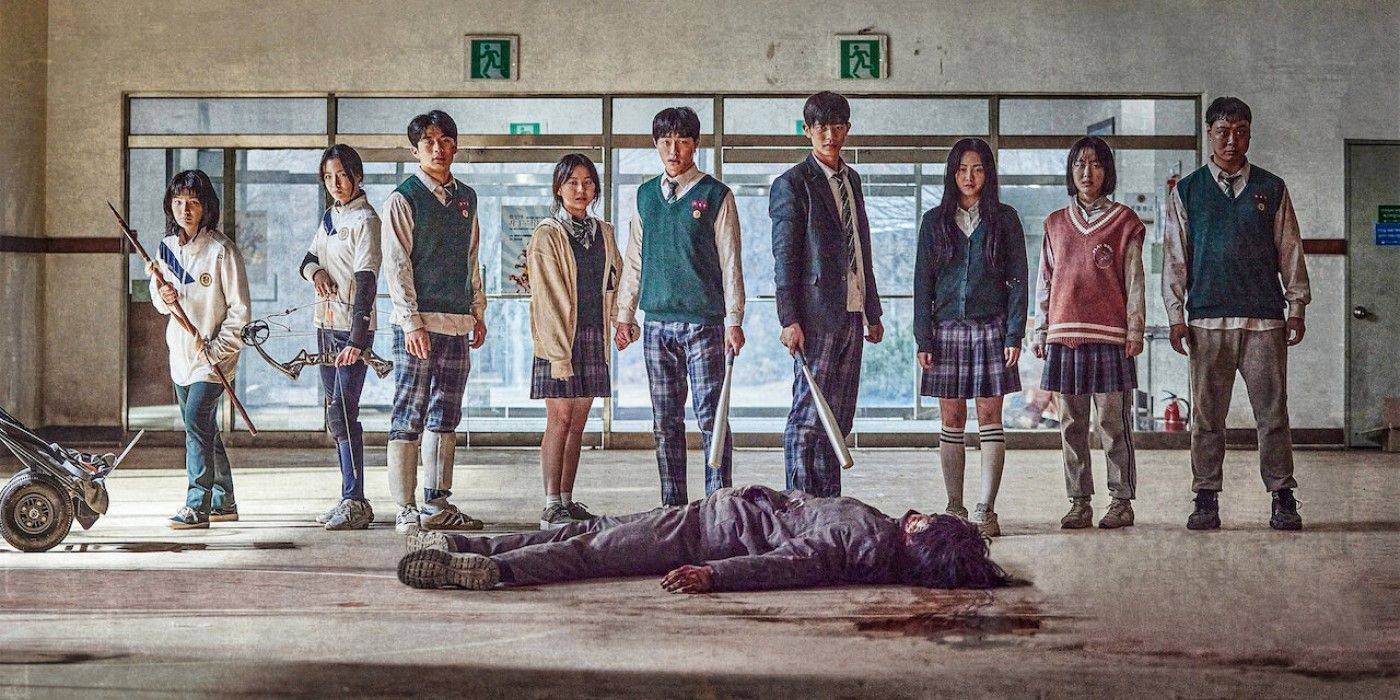 Navigating all of high school's social rules is difficult enough, but it's considerably more difficult when the hallways are full with bloodthirsty zombies. All of Us Are Dead, a new South Korean film, following a group of adolescent survivors stranded in their high school during a zombie epidemic.
The series, which combines horror and teen drama, takes its time to develop its characters, revealing their backstories and future goals. It makes the show addictive to watch, as each death in the twelve episodes hits you harder in the feelings.
Atypical (2017-2021)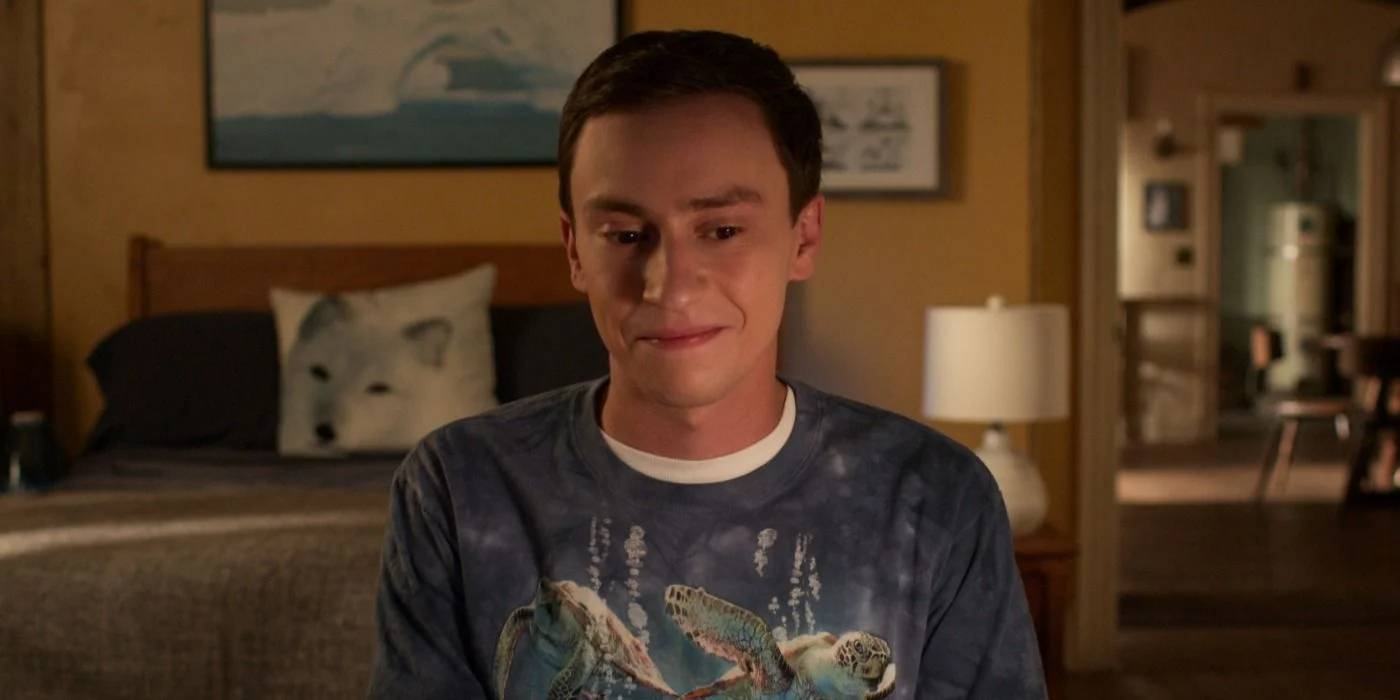 Atypical follows 18-year-old Sam (Keir Gilchrist), a high school student with autism. Sam struggles with becoming more independent as he begins his hunt for love after resolving to find a girlfriend. Sam's transformation has an impact on his family, especially his overprotective mother Elsa (Jennifer Jason Leigh).
While the show was initially chastised for not employing any autistic actors or crew members, this was rectified after the first season. Later seasons benefit from this good shift, as the show focuses on Sam and his family's evolving relationships in realistic ways.
Derry Girls (2018-)

Derry Girls is a film about a group of teens who attend a girls-only Catholic school in Ireland during the 1990s political crisis. From being forced to grow up to finding one's sexuality, the story follows the traditional high school fare, but with a dash of dark humor and Irish charm.
Because the narratives are based on author Lisa McGee's actual life experiences, the show has been hailed for providing a realistic representation of teenage life during this volatile time in Ireland. Derry Girls is as funny as it is relatable.
Friday Night Lights (2006-2011)

Friday Night Lights, a teen drama centered on the hallowed sport of American football, has more to offer than simply on-field turmoil. The series centers on the daily lives of the coach and players of a small town's high school football team as they navigate growing up.
Throughout its five-season run, the series was hailed by critics for its portrayal of critical social topics such as racism and juvenile drug usage. The cast was also praised, and Kyle Chandler, Connie Britton, and Jesse Plemons got their start on the show.
Heartstopper (2022-)

Heartstopper, Netflix's latest success, explores the friendship of two high school lads who learn that their love for each other go beyond friendship. The series focuses on the evolving dynamics of the boys' relationship as well as their close friends' lives.
Heartstopper has received great acclaim (it now has a perfect score on Rotten Tomatoes), with particular praise for its authentic portrayal of LGBT issues. In contrast to other high school dramas that thrive in their dark and disturbing tales, Heartstopper is a feel-good sitcom about adolescent love.
I Am Not Okay with This (2020)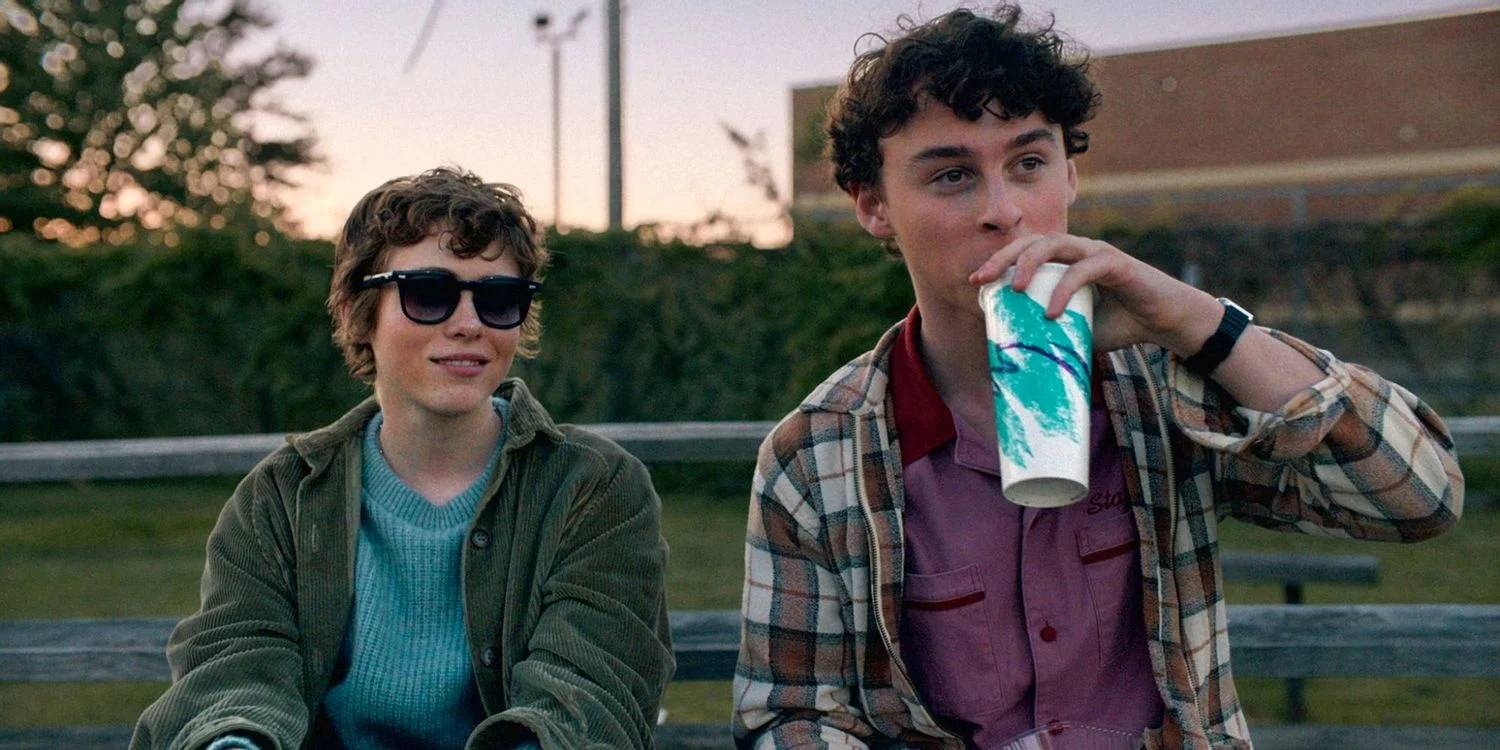 Being a teenager is difficult enough, but discovering you have superpowers makes things considerably more difficult. Sydney Novak, 17, is faced with this reality, and she already has enough on her plate without her burgeoning telekinesis skill. Sydney tries to harness her powers while navigating high school with the help of her friend Stan.
The series is supported by the excellent work of its two leads, Sophia Lillis and Wyatt Oleff, who both appeared in the recent IT movie. Despite great reviews, Netflix canceled I Am Not Okay with This after one season, adding to the list of shows that died way too soon.
Never Have I Ever (2020-)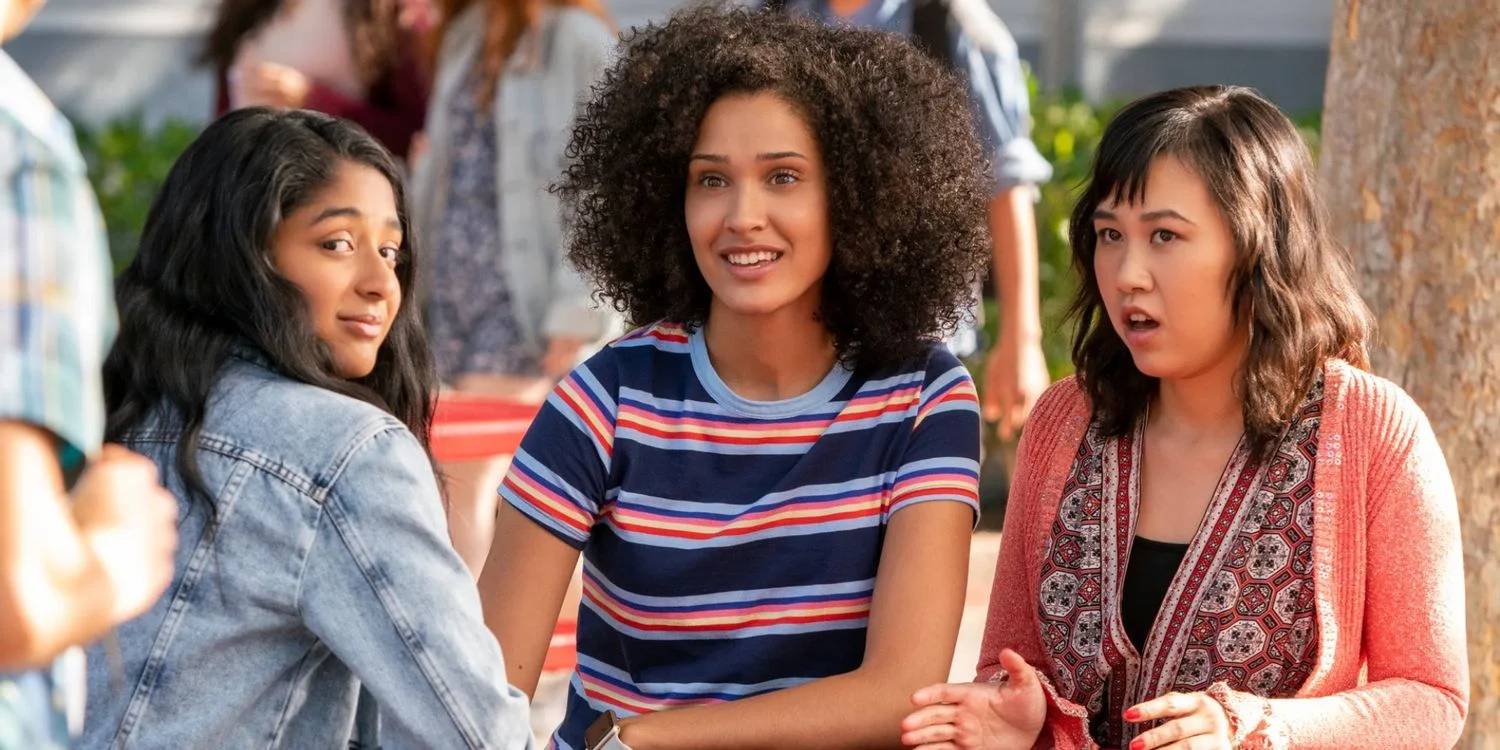 Devi, an Indian-American student, is desperate to improve her social position after being bullied in high school. Devi realizes that growing up is difficult as she navigates friendships, first loves, a rocky relationship with her mother, and her father's terrible death.
Never Have I Ever is based on Mindy Kaling's teenage experiences, with Devi portraying her. Because the plots are based on real-life situations that most teenagers confront, the series has a honest feel to it. The show's representation of the South Asian population has also been commended.
Riverdale (2017-)

Riverdale is a throwback to the schlocky teen series of the 1990s, with its ensemble coping with everyday adolescent worries like uncovering a murder. Riverdale, based on the popular Archie comics, has become a success since its debut in 2017, with each new season consistently ranking among Netflix's most popular.
Despite how campy the program has become over the course of its six seasons, occasionally sliding into melodrama, it has stayed self-aware, knowing how absurd it can be. The show's popularity has resulted in spin-offs such as Chilling Adventures of Sabrina and Katy Keene.
Sex Education (2019-)

Sex Education follows timid youngster Otis (Asa Butterfield) as he follows in the footsteps of his sex therapist mother (Scully herself, Gillian Anderson) by creating his own sex therapy clinic for his classmates on Netflix.
As he develops affections for his business colleague and friend Maeve, what started as an attempt to become popular becomes into something more (Emma Mackie). Despite its subject, Sex Education does an excellent job of blending sex jokes with mature storyline, as the show centers on the discovery of sexual identities by its teenage heroes.
Stranger Things (2016-)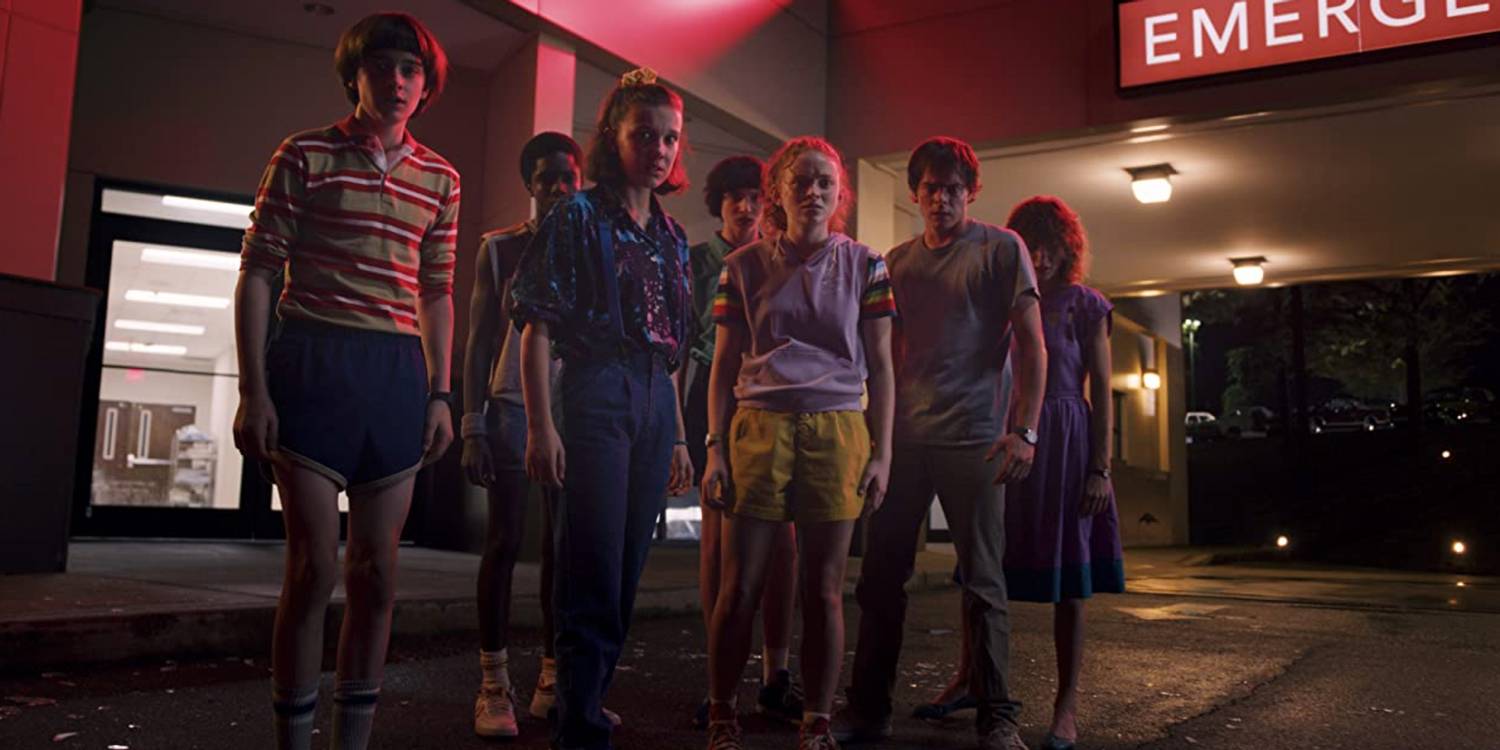 Stranger Things is Netflix's crown jewel and the streaming service's hottest product. The series is set in the 1980s and follows a group of children, their teenage siblings, and their parents as they become entangled in a mystery involving a strange new girl with supernatural abilities and a doorway to a horrific parallel realm.
Stranger Things became a blockbuster sensation out of nowhere, launching the careers of its young cast. While the series concentrates on supernatural monsters, it also explores the equally terrible difficulty of growing up, resulting in one of the best shows now on the air.