More and more individuals appear to be willing to watch movies and television shows in different languages. There are plenty of venues to find something fresh and amazing to watch, with extreme hits like Parasite and Roma as just two examples.
Japanese films, in particular, are grossly underestimated. While many of the country's films are based on pre-existing manga and anime, there's a reason for that, as you'll see on this list. Why not adapt a wonderful story for the film if you already have it in your hands? There are many gorgeous animated films to watch thanks to the excellent anime coming out of Japan, where the genre began, as well as an abundance of great thrillers and dramas. With Netflix's international options becoming increasingly well-known — just look at Squid Game and Money Heist — it should come as no surprise that the streaming service has a plethora of fantastic Japanese films available. But which ones should you look into right now?
37 Seconds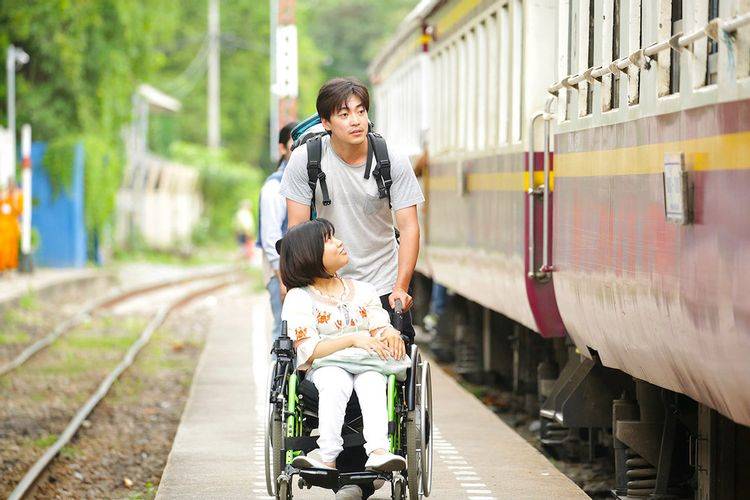 37 Seconds, starring Mei Kayama in her acting debut as Yuma Takada, is an honest story of a young woman with cerebral palsy (Kayama herself has the ailment) who has a clear gift for drawing and creating comics but is unsure how to advance in her career. Her lack of romantic experience, notably sex, is one of the things that holds her back, according to a magazine editor to whom she sends her work. Yuma decides to take the editor's advise and venture out into the world in order to obtain more relationship and sexual experience, learning a lot about herself along the way. 37 Seconds is a really unique and emotional story that you should definitely see on Netflix.
A Family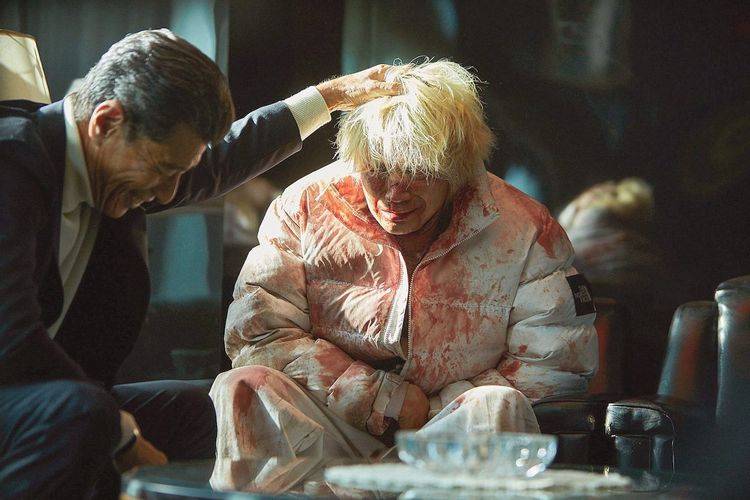 A Family, also known as Yakuza and The Family in Japan, is a character drama unlike any other. The film follows Kenji Yamamoto (Gô Ayano) through three different stages of his life. Beginning in 1999, Kenji's father's death forces him to join the yakuza and become involved in violence, eventually progressing to 2006, when Kenji is at the gang's heart. After spending more than a decade in prison as a result of an event, the film concludes in 2019. During this period, an older, jaded Kenji tries to reconcile with his fellow yakuza members and the woman he used to like, only to discover that the world has changed dramatically, becoming anti-yakuza. A Family offers a totally different approach to the yakuza's presence in Japan, depicting the changing environment of gangs in a country that is steadily moving away from them.
A Silent Voice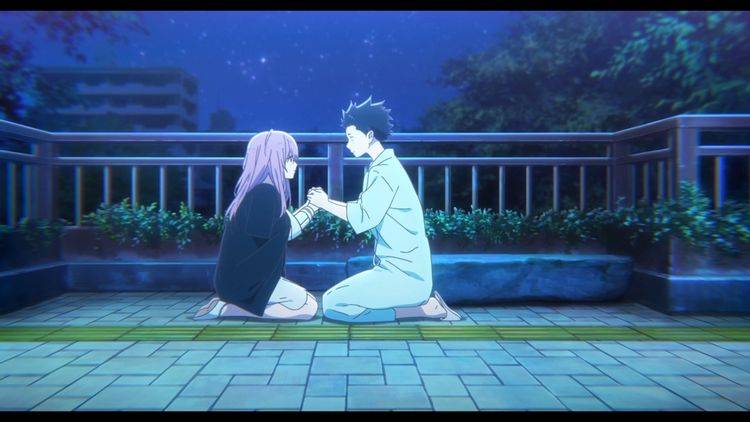 A Silent Voice is an award-winning animated film about a high school student named Shoya Ishida (Miyu Irino), who is a bully whose actions quickly lead to him being tormented himself, resulting in deep sadness. When he's about to give up, Shoya decides that he needs to make apologies for his previous errors, so he befriends Shoko Nishimiya, the girl he used to bully (Saori Hayami). Shoko had previously been a transfer student who had been singled out by others because she was deaf. Despite everything he's done to her in the past, Shoko accepts Shoya's invitation to become friends, and the two quickly create a crucial bond that could save Shoya's life as he begins to reconsider his own and others' worth. A Silent Voice is the film to watch if you want to see a wonderful, dramatic drama.
A Whisker Away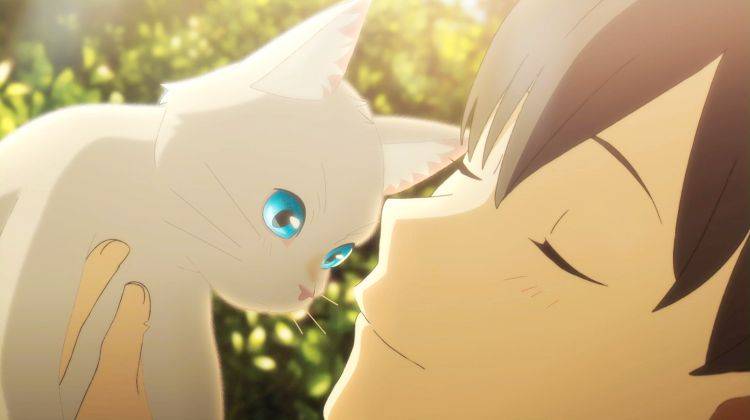 A Whisker Away is a 2020 animated film directed by Junichi Sato and Tomotaka Shibayama about a young girl named Miyo Sasaki, voiced by Mirai Shida, who finds a way to escape her problems with a new stepmother and a crush who doesn't like her back by transforming into a cat named Tar through a magical Noh mask she buys from a stranger. Miyo grows closer to the boy she likes thanks to her cat persona, learning more about his anxieties and concerns while also escaping her own. She is eventually persuaded to give up her human existence and entirely transform into a cat, but will she regret it? A Whisker Away is a nice, honest film about family, friendship, and enjoying what you have rather than what you don't. Definitely one of the best anime movies available on Netflix.
Bleach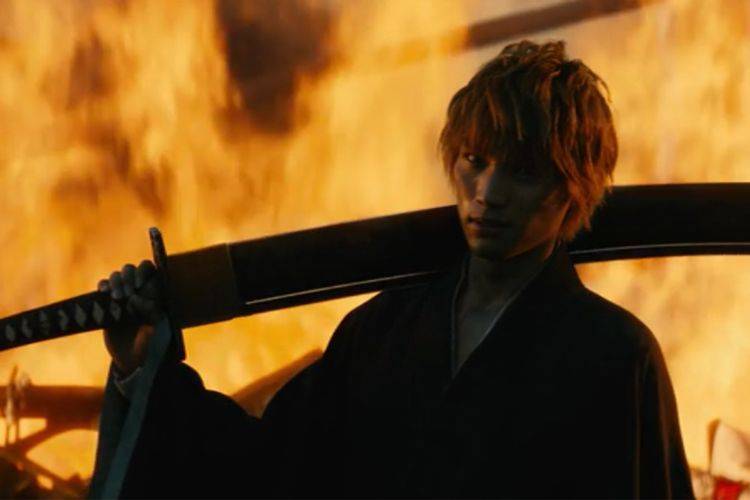 Bleach, like many of the other films on this list, is based on a well-known manga of the same name. The 2018 live-action adaptation bears justice to the original plot for fans while also doing a good job with worldbuilding and character introductions so that others unfamiliar with Bleach may enjoy it as well. The fictional story follows Ichigo Kurosaki, a teenage kid who sees ghosts, as played by Sota Fukushi. He leads a (relatively) normal existence until one day, when he unintentionally transforms into a Soul Reaper, a person who battles evil spirits and transfers those who pass away to the Soul Society. Basically, he's a new Grim Reaper who was given his abilities during an attack by a woman wielding a katana named Rukio (Hana Sugisaki). The film is an excellent live-action anime adaptation as well as a thoroughly fun action film in its own right.
Flavors of Youth

"The Rice Noodles," "A Little Fashion Show," and "Love in Shanghai" are three stories in the Japanese-Chinese anthology drama Flavors of Youth, which was released in 2018. The anime's first story revolves around a guy and his relationship with his grandmother, as recounted via their shared love of San Xian noodles, while the second story follows a successful model as she loses faith in her career and personal abilities, prompting people around her to rally in support. In the third chapter, a young couple falls in love through cassette tape messages they send each other, only to be torn apart by misinterpretation. Flavors of Youth is beautiful and incredibly dramatic, showing intimate narratives that explore realistic parts of the human experience, just like other more grounded, reality-based anime.
Flip A Coin: One Ok Rock Documentary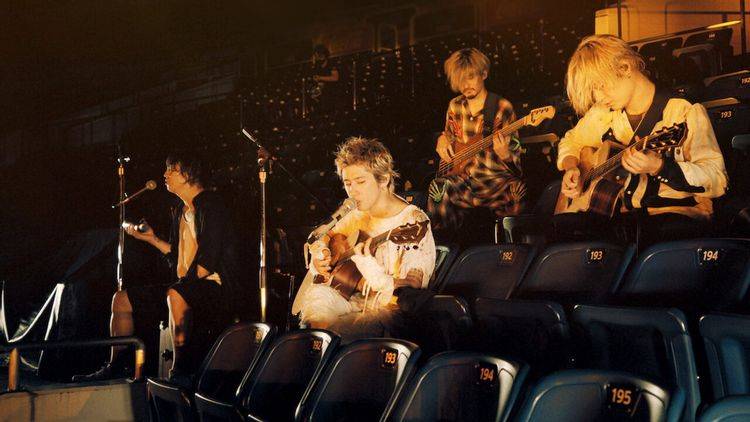 Flip A Coin: One Ok Rock Documentary, the sole true documentary on the list, shares the theme of music and performance with Hikaru Utada: Laughter in the Dark, focusing on the immensely successful Japanese rock band One Ok Rock, which was founded in 2005. Despite their extensive history, the band finally found their stride in 2012, and they've only gotten better since then. The new film chronicles the band's hardships in 2020, when the pandemic forced them to cancel their tour. They respond to the challenging situation by banding together and working tirelessly to provide an online concert of equal quality and perfection. While the video will undoubtedly excite fans of the band, it is also a beautifully produced and captivating film about a band's journey to create something wholly new after overcoming huge challenges.
Fullmetal Alchemist

Fullmetal Alchemist is a 2017 live-action fantasy action film based on the popular manga and anime series. The original manga, written and illustrated by Hiromu Arakawa, was published in 27 volumes from 2001 to 2010. The story follows two brothers, Edward Elric (Ryosuke Yamada) and Alphonse Elric (Atomu Mizuishi), who are kept alive by their loyal connection (literally). The two brothers attempt a forbidden sort of magic at the start of the film, which fails miserably. Alphonse is taken to the Gate of Truth (basically the afterlife) as a result of the experiment, and in attempt to save him, Edward attaches Alphonse's soul to a large set of armor, sacrificing an arm in the process. The brothers reunite for a fresh adventure to further their alchemy, which is widely studied in this world, and to locate the famous philosopher's stone, which will allow them to return to their normal conditions. Although some fans were dissatisfied, the Fullmetal Alchemist film does a fantastic job of sticking true to the original tale. Despite this, it's still a tremendously entertaining and action-packed movie with a central emotional relationship.
Hikaru Utada: Laughter in the Dark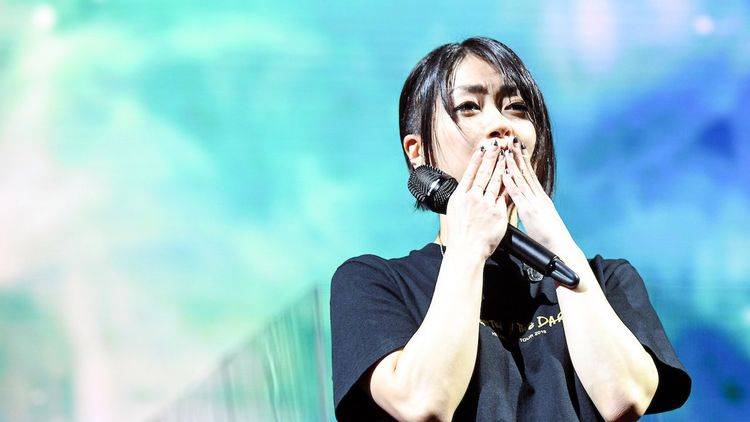 Hikaru Utada: Laughter in the Dark, a tour concert by Japanese-American singer-songwriter Utada Hikaru, takes a radically different approach. The Netflix version records the closing performance of the pop star's fourth tour of Japan, and it's unquestionably one of the best concert pictures ever made. Utada was celebrating her 20th year on the Japanese music scene at the time of the tour, which took place in 2018. Hikaru Utada: Laughter in the Dark is an interesting viewing for anyone interested in discovering new music or enjoying concert films. Songs from her seventh Japanese album, Hatsukoi, as well as many of her previous hits, will be performed at the show. The film has also received fantastic reviews, so why not take a chance and watch it?
Homunculus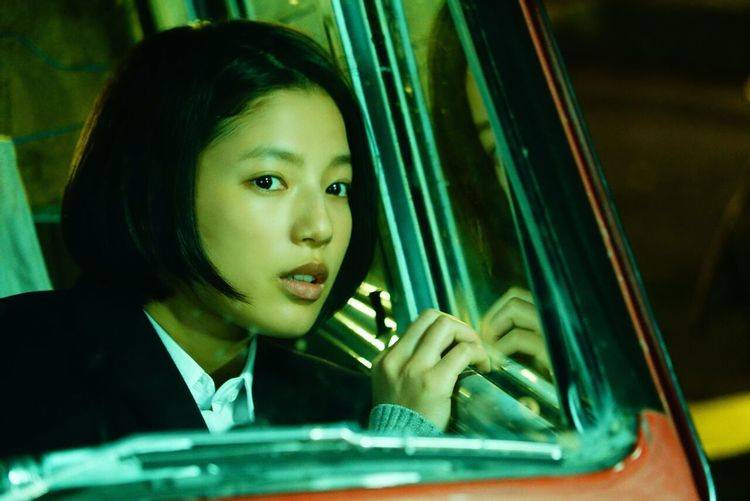 Homunculus is a live-action thriller based on a manga about a 34-year-old guy who is down on his luck and has memory loss who chooses to undergo a trepanation treatment to open his "third eye." The film stars Gô Ayano as Susumu Nakoshi, the male protagonist, and is directed by Takashi Shimizu, who also directed the original Japanese The Grudge film. Following the treatment, Nakoshi begins to have glimpses of everyone's "homunculus," which he believes are manifestations of their personal stressors or wants, and he tries to assist them in overcoming these challenges. But Nakoshi is dealing with his own mystery past at the same time, and after he regains his memories, he is forced to confront the truth about what caused his amnesia. While fans of the original Homunculus weren't particularly fond of the remake, it's still a great Japanese thriller for aficionados of psychological thrillers.
In This Corner of the World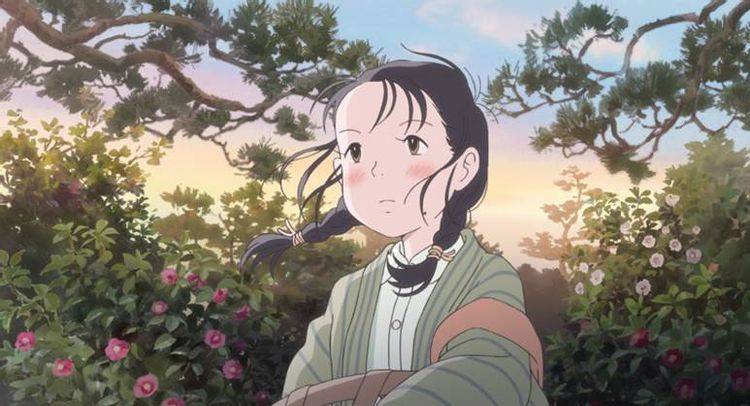 Sunao Katabuchi co-wrote and directed In This Corner of the World, an exceptionally stunning film that follows a young Japanese woman through the years leading up to the atomic bomb during World War II. The film, which was released in 2016, has amazing animation and the creators went to great lengths to add as much authenticity as possible, even interviewing people who lived during this time period. Suzu (Rena Nnen), the main character, is a newlywed young woman who moves from her home near Hiroshima to Kure to live with her husband's family. Suzu played an important role in community activities such as building bomb shelters and sewing pants for women out of kimonos so that they could better run in an emergency. In This Corner of the World depicts the daily lives of Japanese citizens in the 1940s as the war raged on, with Suzu playing an important role in community activities such as sewing pants for women out of kimonos so that they could better run in an emergency. Suzu goes through a lot of grief and loss, as you might anticipate, and the film does an excellent job of conveying her narrative in a touching and honest way.
Lupin III: The Castle of Cagliostro

Lupin III: The Castle of Cagliostro, possibly the oldest film on the list, is a popular anime film written and directed by Hayao Miyazaki (Yes, that Miyazaki). It was, in reality, Miyazaki's first film, released in 1979. The film is a comedic adventure about Arsène Lupin III, a charming thief, who has a long and illustrious career. Lupin recognizes the bills are false after a successful heist and pursues the money back to its source, a country named Cagliostro. There, he discovers a princess kept hostage at Count Cagliostro's palace and devises a complex scheme to rescue her with his crew. Of course, things don't go as planned, and Lupin finds himself in a lot of danger. Lupin III: The Castle of Cagliostro is an automatic must-see for fans of Studio Ghibli and Miyazaki, and it's simply a great ride of a comedy animation.
Mirai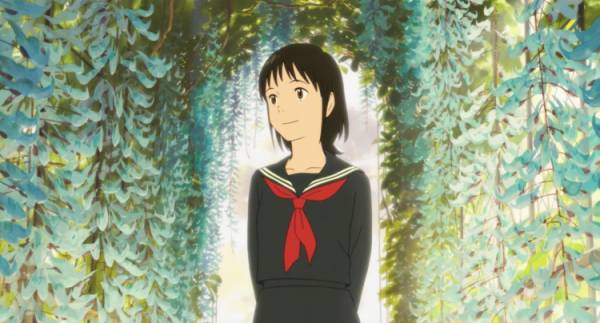 Mirai is an animated fantasy adventure about a little boy's trip through time to learn about his family and realize how special everyone around him are. It was nominated for an Academy Award and won an Annie Award. The film focuses on Kun (Moka Kamishiraishi), a four-year-old boy, and his newborn sister, Mirai (Haru Kuroki), who emerges from the future to help him learn from the experience. Mirai was released in 2018 and was a huge hit with audiences. It is the first non-Studio Ghibli anime film to be nominated for an Academy Award, and it was produced by Studio Chizu. Mirai, along with other well-known anime films such as Spirited Away and Your Name, is destined to become a classic over time.
Mother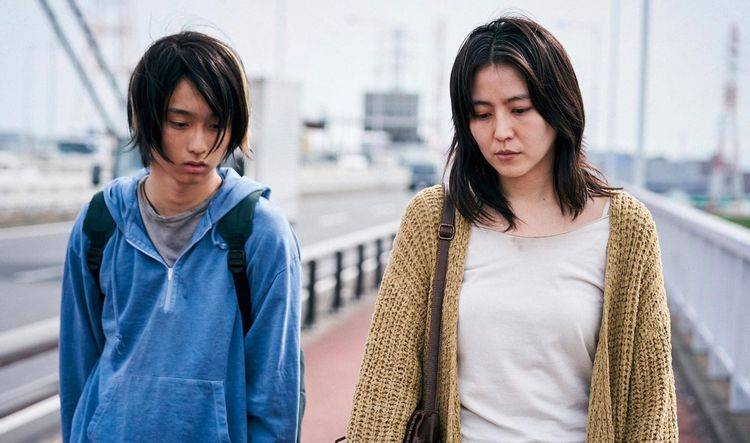 Mother, directed by Tatsushi Ohmori and set to be released in 2020, is the story of a boy's unbreakable love for his mother, no matter what she puts him through. Shuhei (played by Sho Gunji as a child) is played by Daiken Okudaira, and his mother, Akiko Misumi, is played by Masami Nagasawa. Shuhei is followed throughout the plot, from his early years as a child being raised by his inattentive single mother until his teenage years. Despite his ongoing challenges, whether they are emotional, financial, or physical, Shuhei is unable to detach himself from the mother he adores. He can't leave Akiko behind, even when a social worker discovers him and his younger sister and offers them a new, better life. While the film is primarily about the son, Mother also focuses on Akiko's problems and how her mental condition is exacerbated by the fact that she was never taught how to be a decent mother or a responsible human.
Pretty Guardian Sailor Moon Eternal The Movie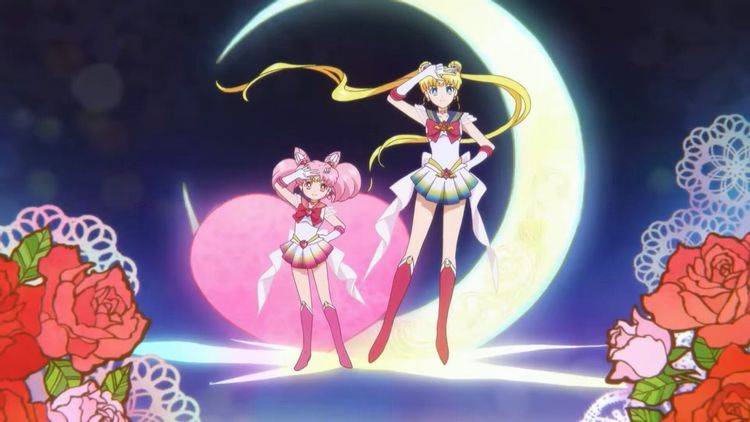 Guardian of the Pretty Eternal Sailor Moon The Movie is the latest entry in the never-ending Sailor Moon anime franchise. The two-part film was released in 2021 as a follow-up to the Sailor Moon Crystal anime series, which aired for three seasons between 2014 and 2016. Fans adore both the series and the film, with many praising how faithfully it follows the original manga. Whether you're a fan of Sailor Moon or not, Sailor Moon Eternal is a fantastic anime film that's ideal for anyone searching for an action-packed, emotional drama about a group of teenage girls who moonlight as superheroes protecting the solar system from evil. Isn't it no big deal?
Ride or Die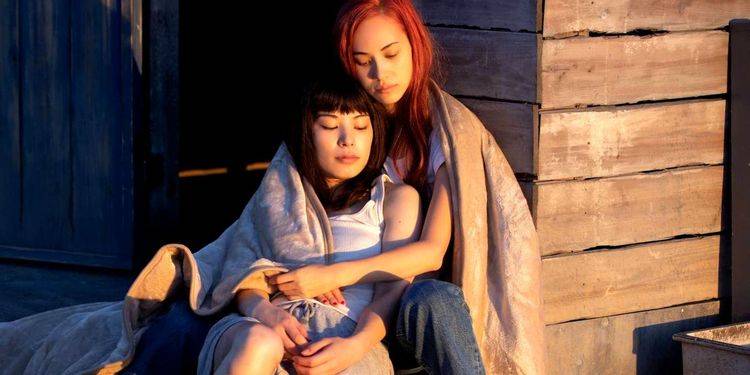 Ride or Die is for you if you're seeking for an emotional drama featuring gay characters. The film, directed by Ryuichi Hiroki and written by Nami Sakkawa, centers on the connection between Rei Nagasawa (Kiko Mizuhara), a gay 20-something woman, and Nanae Shinoda (Honami Sato), a former classmate who is trapped in an abusive marriage. Rei murders her husband to show how much she cares for Nanae, and the two flee together. Rei and Nanae are forced to confront the deep, intertwined feelings of their shared pain and love for one another as they try to navigate this new stage of their lives. The film was released on Netflix in 2021 and is based on the manga series Gunj by Ching Nakamura.
River's Edge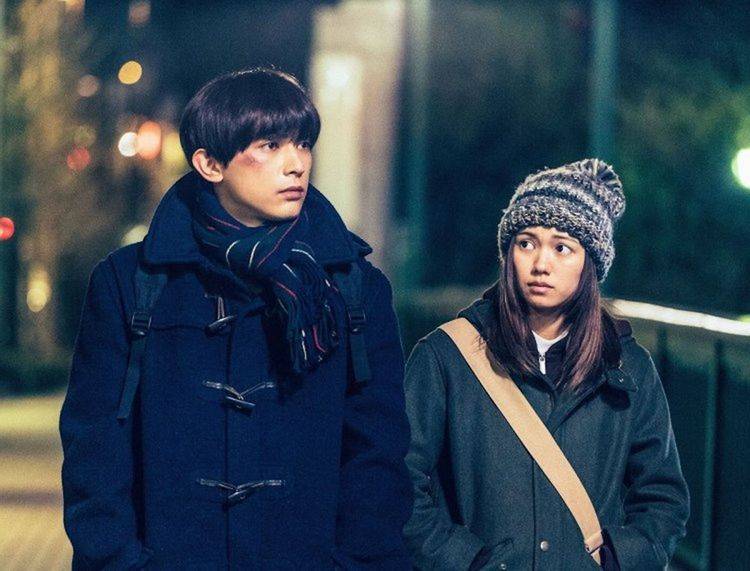 River's Edge, directed by Isao Yukisada, is half crime thriller, part teenage drama about a group of misfit teenagers who discover a body along the river in a polluted, alienated town. Haruna (Fumi Nikaido), a bulimic model who acts as if she doesn't care about anyone, her close friend Ichiro (Ryô Yoshizawa), who is gay but hasn't come out yet and is often bullied, and Kozue (Sumire), a bulimic model who acts as if she doesn't care about anyone, make up the primary characters. Haruna does her hardest to protect Ichiro from others throughout the film, while simultaneously dealing with her own growing disinterest in life. River's Edge is a captivating watch for fans of dark drama films because it is moody, slow-moving, and introspective.
Rurouni Kenshin: The Final and Rurouni Kenshin: The Beginning

These two films, Rurouni Kenshin: The Final and Rurouni Kenshin: The Beginning, are actually the fourth and fifth installments of a live-action series based on Nobuhiro Watsuki's popular Rurouni Kenshin manga. Takeru Satoh plays Himura Kenshin, a vicious samurai who resolves to alter his ways and become a guardian of the innocent, never killing another person again. Although it appears that Netflix used to have the entire series, the streaming service now only has the final chapter of the main character's journey, as well as the most recent movie, which is a prequel. Despite being later entries in a franchise, both films were released around the same time in 2021 and are still terrific, action-packed pictures. Even if you don't want to track down and watch the first three films, these are still excellent choices.
The End of Evangelion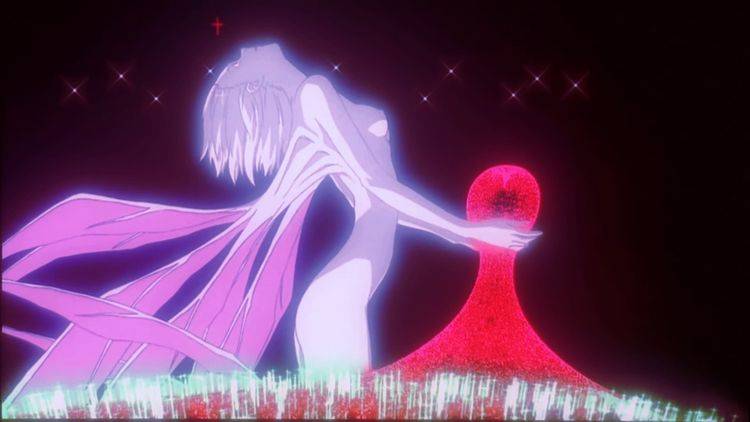 The End of Evangelion is a 1997 anime film that serves as the conclusion to the popular anime series Neon Genesis Evangelion. Shinji Ikari (Megumi Ogata), the talented pilot of the humanoid mecha system Evangelion Unit 01, is reeling from the loss of a good friend and fresh revelations when the film starts up where the program left off. Young youths are recruited to pilot the Evangelion mechas against a race of supernatural adversaries known as Angels in this universe. Shinji, who is already reclusive, retreats even farther inside himself in The End of Evangelion as the world around him devolves into chaos. The film received mixed reviews at its initial release, but it has now earned a reputation as one of the best anime films ever made. Sure, you should have seen Neon Genesis Evangelion before watching this film, but you may also dive directly into this universe with a lovely feature-length story. It's entirely up to you.
The Fable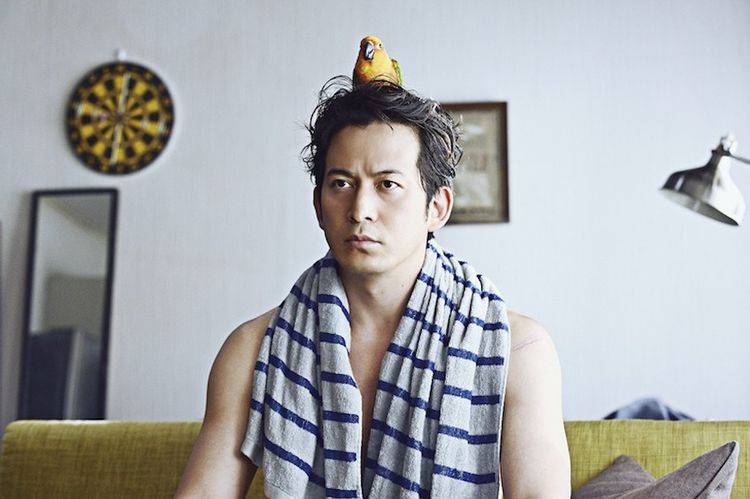 The Fable is a live-action adaptation of Katsuhisa Minami's manga series of the same name, which follows a well-known and competent assassin, Junichi Okada, who is known in the industry as Fable. Fable's boss tells him that after another successful assassination assignment, he must take a year off and relax in Osaka with his handler (Fumino Kimura). Isn't it simple enough? The one caveat is that Fable has been warned that if he kills anyone throughout the year, he would die. So, at the start of The Fable, the titular assassin assumes the guise of Akira Sato, while his handler assumes the persona of his sister, Yoko Sato. Staying out of trouble isn't easy, as you might guess, but Akira does his best to keep his hands clean, even while Yoko is in grave danger. The Fable was supposedly such a hit that it spawned a sequel, titled The Fable: The Killer Who Doesn't Kill, which was released in 2021.
Violet Evergarden: Eternity and the Auto Memory Doll and Violet Evergarden: The Movie
Violet Evergarden: Eternity and the Auto Memory Doll and Violet Evergarden: The Movie, both released in 2019 and 2020, are both available on Netflix. If you're unfamiliar with the plot of Violet Evergarden, it revolves around the title character (Yui Ishikawa), a young lady who returns to normal life after serving as a highly competent soldier, feeling lost and purposeless. She subsequently decides to pursue a career as an Auto Memory Doll, or someone hired to write letters for those who are unable to do it, in order to immortalize the client's thoughts on paper. Violet becomes rather successful at her new career after some trial and error, finding satisfaction and connection as a result of the experience. Violet is followed in the first film as she embarks on an assignment and attempts to reunite sisters through a letter, while the second film is the final chapter for Violet and her love, Gilbert Bougainvillea (Daisuke Namikawa), who are separated by the ongoing conflict. Both the anime and the accompanying films are beautiful, heartwarming stories that emphasize human connection above all else, and you may watch the movies first before watching the show.
The Forest of Love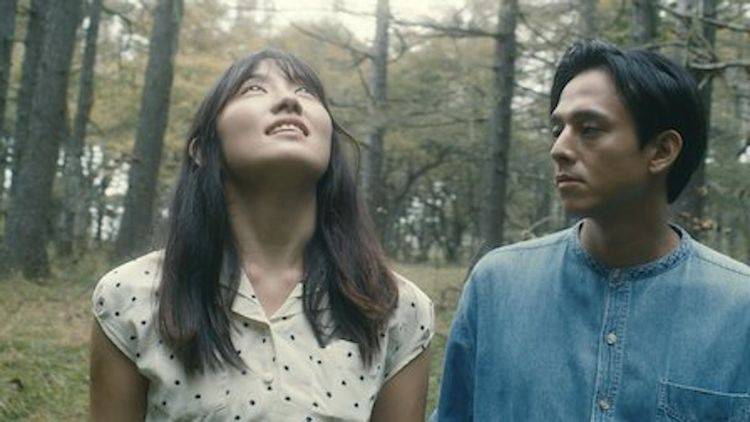 To begin, let me state unequivocally that The Forest of Love is not for the faint of heart or anyone who is sensitive to excessive violence on film. The film is based on a ruthless Japanese con man, torturer, and serial killer who committed a string of murders in the 1990s and early 2000s. It was directed by Sion Sono and released in 2019. To put it frankly, this man perpetrated some of the most heinous atrocities I've ever heard about, and I'm a true crime fanatic. In The Forest of Love, Sono tells a fictional scenario about a group of students who plan to make an amateur film with a stranger they meet, based on the original crimes. But before long, the weird man has them completely under his control, forcing them to do whatever he wants, including murder. The Forest of Love is a true psychological crime thriller that investigates how people can so cleverly influence each other to the extreme, with excellent performances from the major characters, if you can handle the violence and terrible topics.
The Seven Deadly Sins: Cursed by Light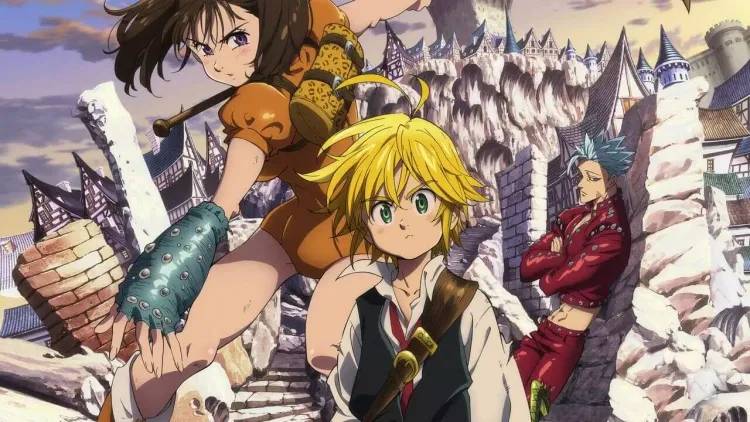 The popular anime series The Seven Deadly Sins is continued in The Seven Deadly Sins: Cursed by Light. While the fact that it's a sequel to an already existing anime series may give you pause, a cursory analysis of the anime from the internet reveals that it's one of the better anime flicks out there, and maybe worth viewing on your own. Alternatively, you might be enticed to start with the anime series and then return for the movie. To summarize the plot as briefly as possible, the Seven Deadly Sins are a group of powerful warriors who must combat rising forces in a fantasy world while also dealing with previous memories and pain in order to move forward. The universe of The Seven Deadly Sins is complex and intriguing, and all of the characters are compelling. It's a wonderful choice whether you're new to anime or a seasoned fan.
We Couldn't Become Adults

We Couldn't Become Adults is based on the popular novel of the same name by Japanese author Moegara and follows a 40-something guy called Makoto Sato (Mirai Moriyama) as he reflects on various stages of his life, from the present to 1995. Sato revisits all of his prior events, no matter how insignificant they appear, to discover how they led him to where he is now, at a low moment in his life with no real value to what he's doing. We Couldn't Become Adults is a quiet, thoughtful love story that will appeal to fans of Before Sunrise and Chungking Express.
Words Bubble Up Like Soda Pop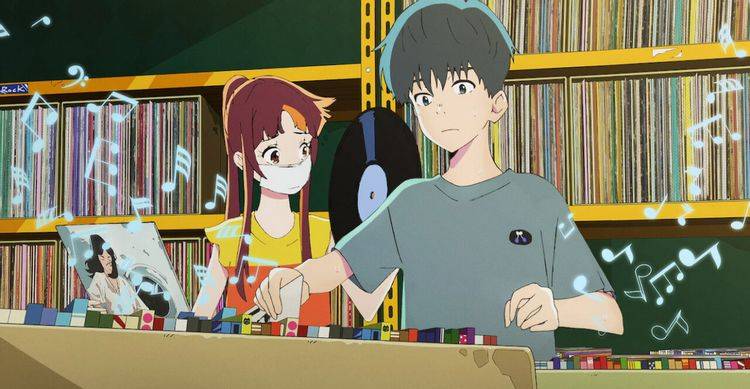 Words Bubble Up Like Soda Pop, a current anime film, was released in 2020 and is set in a small Japanese town where the social scene revolves around the local shopping mall. Two awkward kids with poor self-esteem meet there and form a sweet bond as they learn from one another and gain confidence in themselves. Yui "Cherry" Sakura (Ichikawa Somegor VIII), a kid who exclusively expresses his feelings through haikus, and Yuki, commonly known as "Smile," a bright influencer who hides her braces behind a mask, are the two main protagonists. Words Bubble Up Like Soda Pop also has a lot of interesting supporting characters and is a classic slice-of-life story.
Our Team DCS includes 5 different writers proficient in English and research based Content Writing. We allow them and encourage them to follow the Entertainment news all day long. Our posts, listicles and even the exclusives are a result of their hard work.