Keke Palmer is a well-known performer who has had a successful career in both television and movies. She has been a fixture in Hollywood for almost 20 years. Palmer, a talented singer and actress who made her big-screen debut in 2004's Barbershop 2: Back in Business, has constantly performed in critically acclaimed motion pictures and television programmes ever since.
Palmer, who has won various awards including several NAACP Awards and a Primetime Emmy, has memorably starred in films including Madea's Family Reunion, Hustlers, and Nope as well as TV shows like Scream Queens and True Jackson, VP. Palmer has won numerous honours, including multiple NAACP Awards and a Primetime Emmy. Here are some of the endearing actress's most successful films to date.
Akeelah and the Bee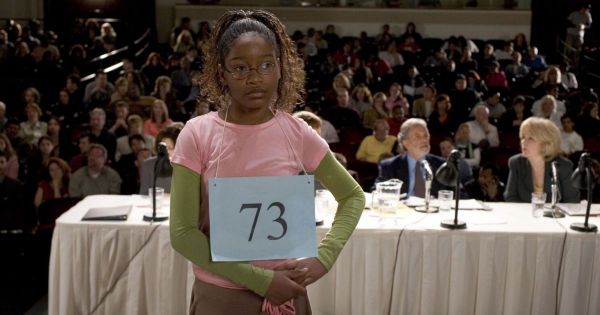 In the 2006 drama Akeelah and the Bee, which follows the clever 11-year-old spelling prodigy as she competes in the National Spelling Bee with the assistance of a brilliant English professor and the support of her community, Palmer shot to fame after landing her breakthrough role as the titular spelling enthusiast. Palmer, who was selected for the role of the headstrong Akeelah after competing against 300 young girls, features in the movie with Angela Bassett and Laurence Fishburne.
Doug Atchison, the film's director, thought Palmer had a thorough comprehension of the plot and could make the character wholly her own. She went on to receive numerous honours for her outstanding performance, including the Black Movie Award for Outstanding Actress in a Motion Picture and the NAACP Image Award. Her remarkable Hollywood career was greatly aided by the role.
Alice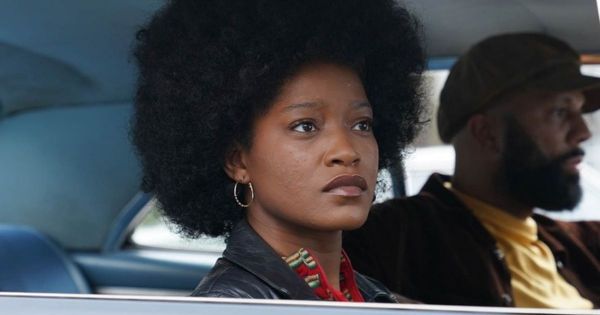 Keke Palmer has a scene-stealing performance as a slave in 19th-century Georgia who discovers the year is actually 1973 in the 2022 criminal thriller Alice. She makes the startling realisation that reality is not what it seems.
As she sets out to free those still trapped on the plantation and wreak revenge on the person who forced her into slavery, the title character embarks on a profound journey of self-discovery and empowerment. The blaxploitation movie Coffy and Pam Grier's part in it both served as inspiration for Palmer's powerful performance in Alice, which was loosely based on the experiences of Mae Louise Miller.
CrazySexyCool: The TLC Story
Alongside Niatia "Lil Mama" Kirkland and Drew Sidora, Palmer played singer Rozonda "Chilli" Thomas in the 2013 biographical TV movie CrazySexyCool: The TLC Story, which is an intriguing biopic about the influential R&B musical group TLC. The drama, which followed the performers' lives from childhood through their meteoric ascent to fame and notoriety in the 1990s and the impact they left behind, debuted to the highest original movie premiere rating in VH1 history and an amazing 4.5 million people.
Palmer told Essence that she "just loves Chilli's spirit" while speaking about the guidance the real Thomas provided her before playing the iconic singer. She is not the domineering sort, which revealed a lot to me about who she was and how to portray her. Additionally, she had to still possess such a youthful energy and not be jaded or bitter despite knowing what she had been through.
Hustlers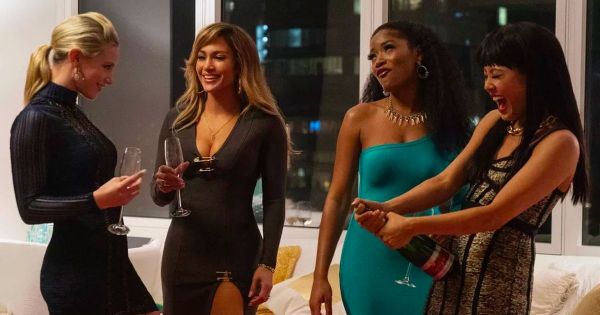 A group of New York City strippers devises a complex scheme to steal from the wealthy businessmen and CEOs that visit their club after the 2008 economic meltdown in the critically praised 2019 crime dramedy Hustlers. The captivating movie, which had its global premiere at the Toronto International Film Festival, has a stellar ensemble cast lead by Jennifer Lopez, Constance Wu, Keke Palmer, and Lili Reinhart. It received plaudits for its strong acting, support of women, and caper-style storyline.
Hustlers received multiple honours and nominations, and Palmer took home the renowned festival's Spotlight Initiative Award from the Creative Coalition.
Imperial Dreams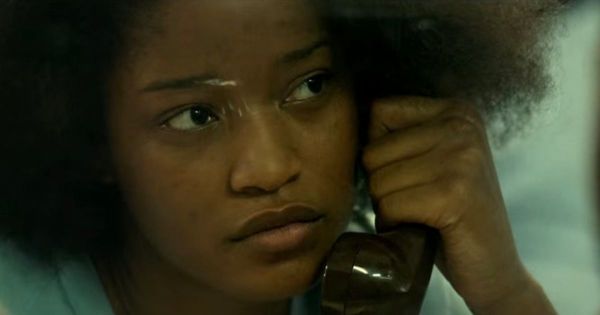 In the 2014 drama Imperial Dreams, which centres on the 21-year-old Bambi as he strives to achieve normalcy despite being immediately thrust back into his former life on the brutal streets of Watts, Los Angeles, John Boyega stars as a young former gangster who finds his dedication to his recovery strained. Palmer plays Samaara, the woman who gave birth to their son Daytone while they were both in prison and who was compelled to shoplift in order to support her family.
Despite having a smaller role, Palmer was able to highlight the emotional turmoil of her character and the shortcomings of the justice system. Critics gave Imperial Dreams high marks, and Malik Vitthal, the filmmaker, and the tense film went on to win the Audience Award: Best of NEXT at the Sundance Film Festival.
Joyful Noise
The 2012 musical dramedy Joyful Noise, which boasts a star-studded cast that includes Dolly Parton, Queen Latifah, and Keke Palmer, centres on the Divinity Church Choir, a cherished small-town Georgia ensemble that inspires its citizens as they eagerly anticipate their participation in a significant national competition. The choir faces a challenge when its two tenacious leaders, G.G. and Vi Rose (Dolly Parton and Queen Latifah, respectively), disagree about the appropriate musical style for their group.
When Palmer played Olivia, Vi Rose's ambitious daughter, she hit all the right notes, showcasing both her acting and musical prowess in the engaging role.
Lightyear
The 2022 animated sci-fi action film Lightyear, a spin-off of the cherished Toy Story series, boasts a fantastic voice cast led by Chris Evans, Keke Palmer, and Taika Waititi and tells the enthralling tale of the renowned space ranger Buzz Lightyear as he struggles to protect the universe from the evil Zurg. Izzy Hawthorne, voiced by Palmer, is a vivacious character who joins Buzz in his mission to protect her colony from Zurg.
Lightyear was a box office disaster despite receiving high praise from critics for its breathtaking visuals, endearing performances, and thrilling entertainment, but did well in streaming when it was released across all platforms. During the month after its debut, it surpassed all other films on Disney+ in terms of global viewership. According to certain media publications, the animated movie's underwhelming box office performance was caused by its competition with the summer blockbusters Jurassic World Dominion and Top Gun: Maverick.
Madea's Family Reunion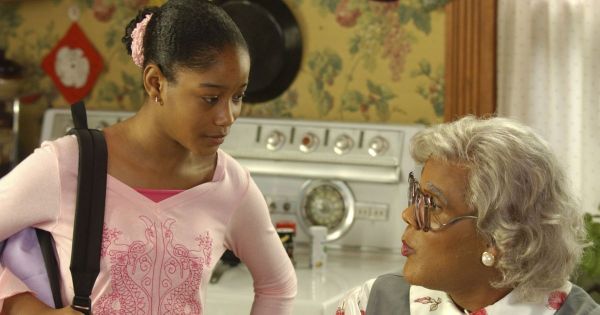 When Tyler Perry directed and starred in the 2006 dramedy Madea's Family Reunion, he was back at it again. He reprised his hilarious role as the tough-as-nails family matriarch as she tried to organise a reunion for her vibrant and animated children. Making sense of her family's complex dynamics while also taking care of a difficult foster child (Keke Palmer) she adopts as part of a plea agreement presents Madea with a challenging assignment.
Palmer demonstrates her acting prowess as the disobedient Nikki, who carries a heavy grudge owing to her upbringing and the absence of a caring family. The independent movie was a runaway success at the box office, and its popularity sparked a number of sequels in the Madea film world.
Nope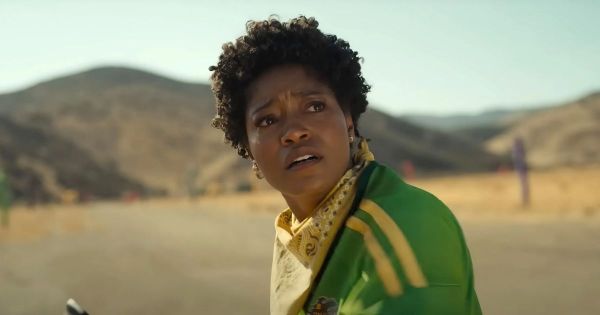 Nope, a highly anticipated and acclaimed 2022 neo-Western sci-fi horror hit directed by Jordan Peele and starring Daniel Kaluuya and Keke Palmer as the horse-wrangling siblings O.J. and Em Haywood, set out to gather concrete proof of a UFO after becoming aware of a sinister presence lurking in the skies of their horse ranch. In order to illustrate society's fixation with spectacle, Peele drew inspiration for the spooky movie from classics like The Wizard of Oz, Signs, and Close Encounters of the Third Kind.
Nope won great acclaim for its audacious creativity, gorgeous photography, and the dominating performances of its skilled actors. It also became the highest-grossing R-rated movie to be released during the epidemic. In a raving review, The Toronto Star praised the film as "a sci-fi thriller shot through with elemental admonition, it celebrates the wonder of staring at spectacle while shuddering at the terror of what's coming at us."
Shrink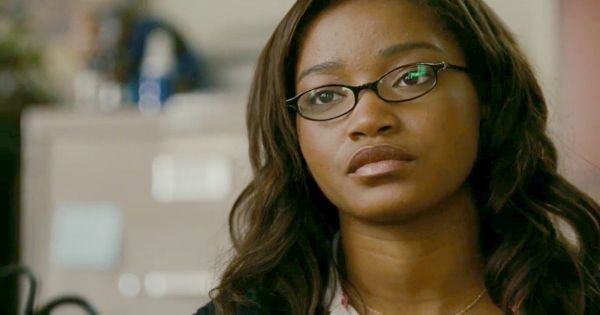 In the 2009 Black dramedy Shrink, Kevin Spacey plays a worn-out therapist treating Hollywood's most prominent celebrities. The cynical and melancholy psychiatrist battles with his own personal heartbreak while attempting to be present for his patients. Spacey's character, played by Spacey, steps in to help a struggling young filmmaker played by Keke Palmer, and the two must both work through their own pain in order to move on with their lives.
The compelling film, which included powerful performances from Spacey and Palmer, successfully explored the many sides of suffering and loss. In its review, The San Francisco Chronicle stated, "Some of the humour is wonderful. There are also a few lovely moments of truth and compassion, the majority of which deal with a particular aspect of loss that films frequently miss.
Our Team DCS includes 5 different writers proficient in English and research based Content Writing. We allow them and encourage them to follow the Entertainment news all day long. Our posts, listicles and even the exclusives are a result of their hard work.