The best thing about children's movies is that adults can enjoy them just as much as children. Most of us enjoy watching funny, stupid films that are heartwarming, whether we are children or have the heart of a child. Nowadays, a growing number of filmmakers are opting to develop films for children. It has to be today if there was ever a time to be a movie buff as a kid. Here's another remarkable fact about children's movies: they do really well at the box office. As a result, producers have no reservations about funding such films. Parents no longer have to endure the agony of taking their children to the movies, thanks to the arrival of internet streaming services. Nowadays, there are a plethora of options available with the click of a mouse.
Today, we're going to focus on one streaming service in particular: Amazon Prime. You've come to the correct place if you're a parent seeking for movie selections for your children. This collection includes films for children of various ages, ranging from classic animation to live-action adaptations, and from eerie to musical. With that in mind, here is a selection of some of Amazon Prime's best kids movies. This list is tailor-made for you, whether you're looking for movie recommendations for your kids or the kid inside you.
Alice in Wonderland (1955)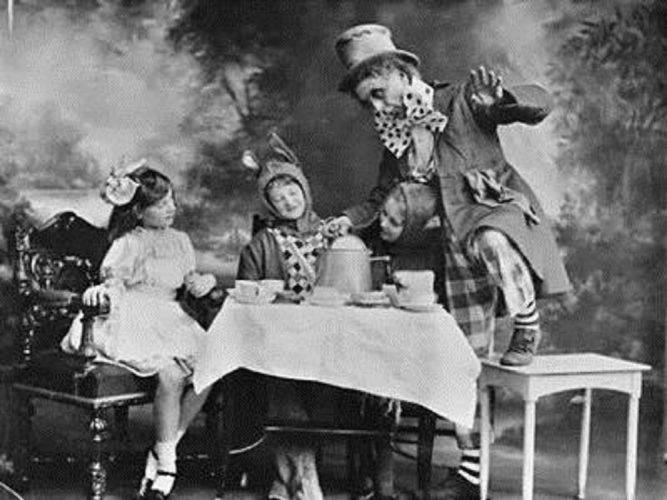 This film, based on Lewis Caroll's book of the same name, depicts the story of a girl who falls down a rabbit hole into a new world. There are wonderful creatures, talking animals, potions that decrease and enlarge one's size, and a mad hatter in this world. Alice discovers that, no matter how happy it appears to be, this planet is ruled by an evil queen who must be dealt with in order for the creatures of this world to be happy once more.
Coconut, the Little Dragon (2014)

Coconut had only one job throughout his life. He was told to protect the fire grass because he couldn't fly. The person who consumes this grass will be able to breathe fire like a dragon. Coconut, on the other hand, becomes preoccupied and loses the fire grass. He is now in serious trouble. He now holds the fate of the dragon world in his hands, and he must locate the grass before it is too late. As a result, he embarks on his journey with the help of his buddies, who will accompany him to the ends of the Earth.
Fishtales (2007)

Thomas Bradley had lost his wife, and his daughter and his work were the only things that mattered to him after that. He was a professor at Oxford who was looking for old spells but couldn't come up with anything. He intends to spend some time on the Greek island of Spetses. When his daughter Serena encounters a mermaid who is attempting to get away from a fisherman, things take a pleasant turn. She can only assume human shape at night, and it is on one of these nights that she encounters Thomas.
Hugo (2011)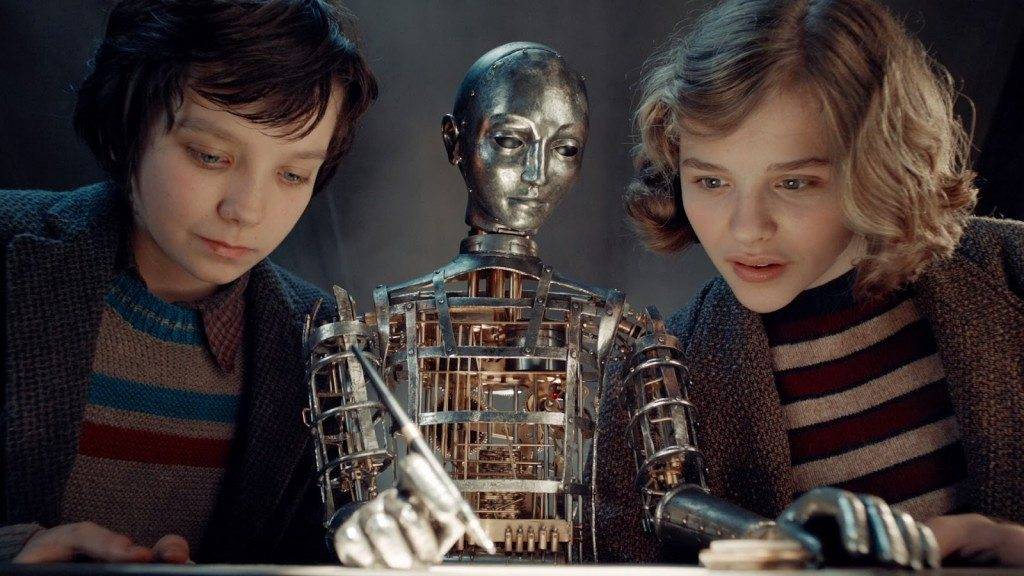 This film is based on Brian Selznick's book "The Invention of Hugo Cabret." The film is set in Paris in 1926, where a young kid lives with his father, who works in a museum. He's a clockmaker, and when he comes across an automaton in a museum, he carries it home to repair it. But, before he can finish his task, he is killed in a museum fire. Hugo is sent to live with his uncle, who is not very fond of him. Soon after, his uncle vanishes as well. Hugo, on the other hand, is well aware that if he reports it, he may be sent to live somewhere else with who knows what kind of people. He keeps working on the automaton and looks for a key that is necessary for it to function.
Lego Scooby-Doo! Knight Time Terror (2015)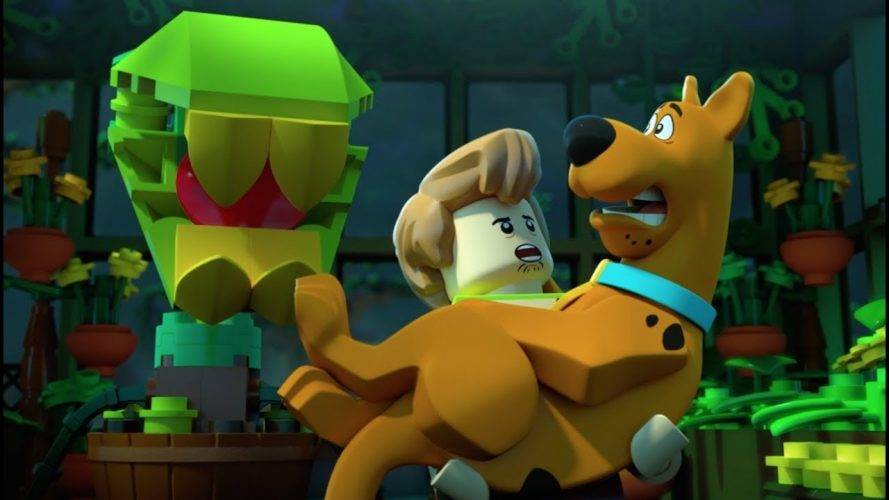 Scooby-Doo and his friends' escapades were a big part of our youth. The majority of us wanted a dog because we adored Scooby Doo. It would be a pity if today's children did not grow up watching and adoring Scooby-Doo. In this episode, the Scooby gang goes to another haunted location to figure out who is responsible for the strange happenings there, as well as to look for a treasure left behind by the previous owner of the haunted house. This animated adventure flick is sure to keep the kids riveted to the television. (Not that they should be addicted to the television; send them outside to play!)
Lego Scooby-Doo: Haunted Hollywood (2016)

Scooby and Shaggy are more in love with Scooby Snacks than they are with each other. Scooby and Shaggy become baits in practically every case they investigate because they are attracted to the food. The movie begins with both of them promising never to consume the treats again. The gang is given the opportunity to visit Hollywood thanks to a fortuitous circumstance. They go to Brickton Studios, which is rumored to be haunted. The group investigates the location, having learned from past incidents that ghosts are not real. However, they must flee for their lives when a Headless Horseman emerges in front of them.
Maya the Bee (2014)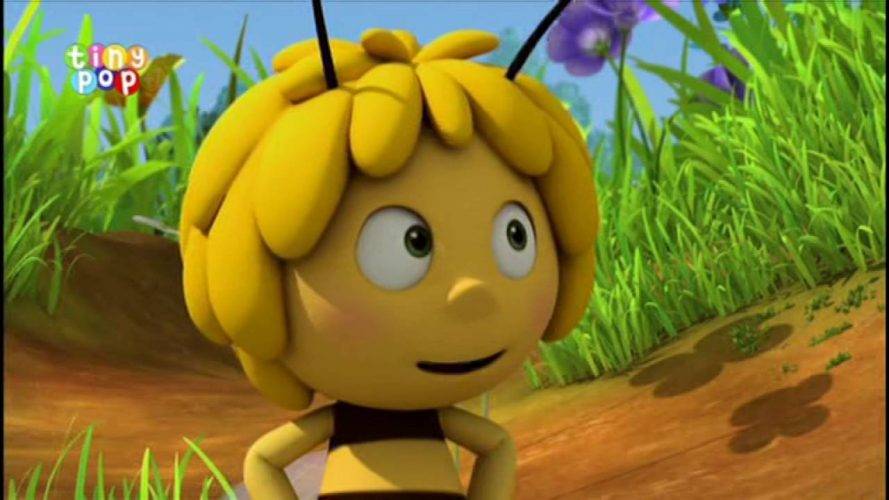 There are a lot of restrictions and regulations where Maya originates from. Don't do this, don't touch that, and stay away from that location! Maya, who only wants to be free and happy, is subjected to a slew of constraints. When a scheme is revealed, she realizes how convoluted and dangerous her world is. But no one believes her, and she is expelled from the country. Now she must figure out how to prevent the plot from succeeding, as it will result in a war between the bees and the hornets.
Maya the Bee: The Honey Games (2018)

Maya, the Bee's exploits are chronicled in this film, which is the second in the series. It's based on the same-named German children's book (another item to keep your kids engaged). Maya the Bee has a reputation for being overly enthusiastic in her interactions with people. While this characteristic aids her in establishing friends, it sometimes causes her troubles. Especially after she humiliates the Empress and is forced to compete in the Honey Games. But she won't be able to do it by herself. She needs to put together a team.
Monster Trucks (2016)

When three animals are freed from a lake, an oil company's operation goes tragically wrong. Two of them are apprehended, but one escapes. Meanwhile, a senior high school student is looking for something to do. His mother and her partner are unconcerned about him, and the community is getting too monotonous for him to stay. He's trying to make a truck for himself so he can go out of town. He befriends the escaped creature when they meet, and they both agree to aid each other.
The Dancing Pumpkin and the Ogre's Plot (2017)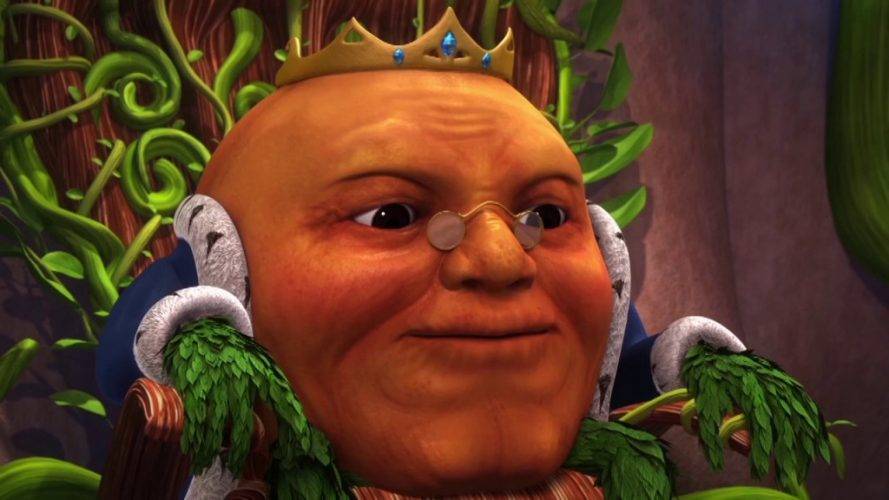 People are delighted to carve pumpkins for use as decorations outside their homes. What they don't realize is that these pumpkins serve as a deterrent to the monsters that prowl the streets on Halloween night. The happy-go-lucky Dancing Pumpkin is the leader of these pumpkins. To keep the planet secure, he has a crew of other monsters combating pumpkins. He receives word one day that an ogre attack is imminent. Now is the time for the Dancing Pumpkin to rally his troops. The world needs to be saved.
The Indian in the Cupboard (1995)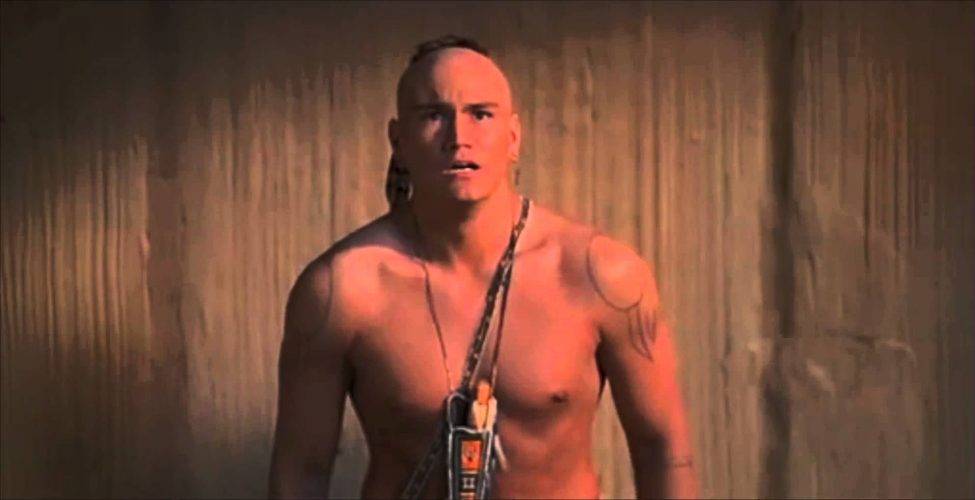 Omri's ninth birthday is made more special when his brother presents him with a cabinet. He finds an ancient key that belonged to his mother and fits into the cupboard's lock. Omri hides his other gift, a plastic Indian, which was given to him by a friend, inside the cabinet. The oddest thing happens first thing in the morning, when Omri hears a noise coming from inside the cabinet. To his surprise, he learns that the plastic guy he had placed within it had grown into a man, though still rather small. This is a magical cupboard.
The Missing Lynx (2008)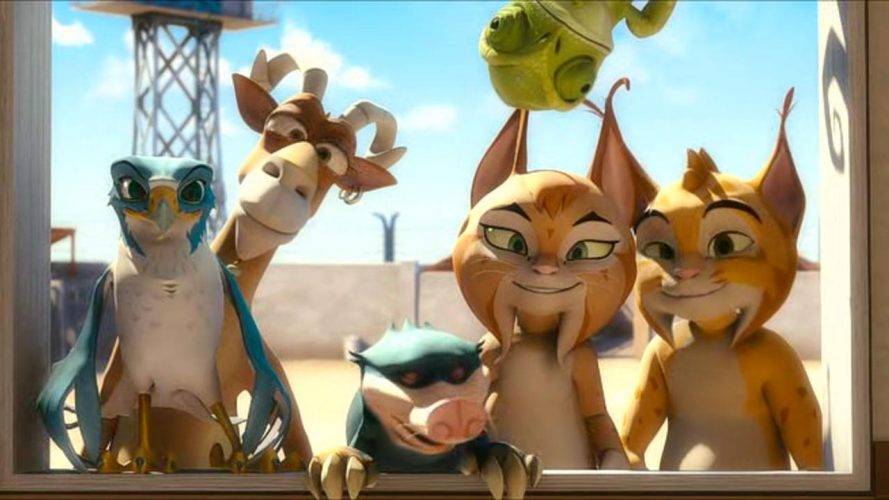 Felix has a thirst for adventures, even if they end up being a sequence of mishaps. His fortune always seems to be against him. When he arrives in Donana National Park, he notices that the park has been turned into a sort of animal prison, with strict security measures in place. What he and the other animals are unaware of is that other national parks have reported animal kidnappings, which is why the park need increased security. The animals get suspicious as a result of the restrictions, and some even speculate that humans are trying to experiment on them. They soon realize that the disappearances are the work of a private collector. Lynx joins forces with other animals to reclaim his girlfriend after she is kidnapped.
The Son of Bigfoot (2017)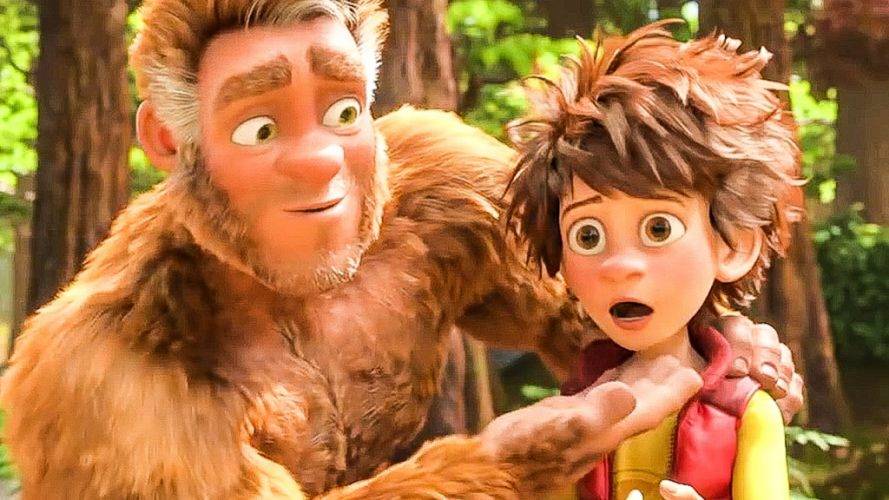 Adam Harrison was never aware of his father's existence. However, now that he has a lead on his whereabouts, he is determined to figure out who he is. His search takes him to the jungle, where he discovers the mythological beast Bigfoot. His surprise is compounded by the fact that he is Bigfoot's offspring. Soon after, he realizes that he, like his father, possesses superhuman talents and that he must keep this information hidden since members of an evil business are attempting to obtain their DNA in order to do experiments on them.
The Great Bear (2011)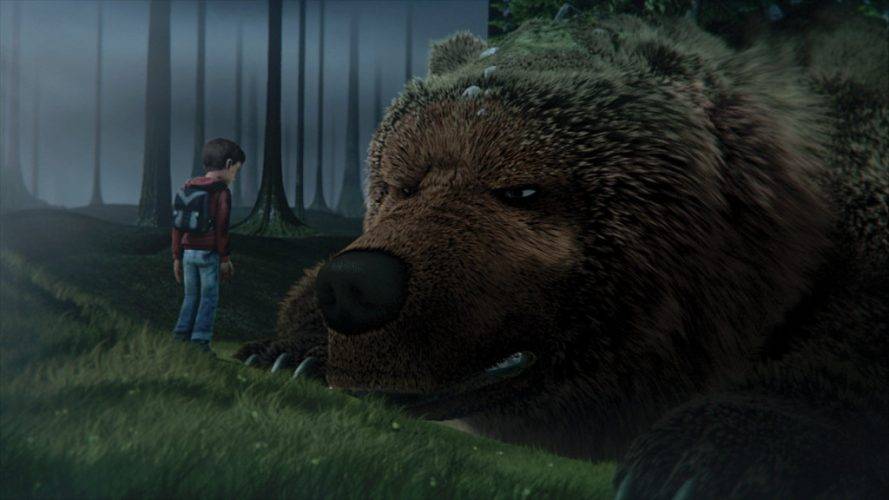 Jonathan enjoys being alone himself, away from his nagging younger sister. He spends the majority of his time at his grandfather's home, which is located on the outskirts of a forest. The most intriguing aspect of this forest is that it is home to legendary creatures rather than ordinary animals. His sister joins him at their grandfather's house one day. Jonathan tries to push his sister away from him when his privacy is invaded. However, when he discovers that she has been taken by a large bear who lives in the midst of the forest, it becomes a major issue.
The Gruffalo (2009)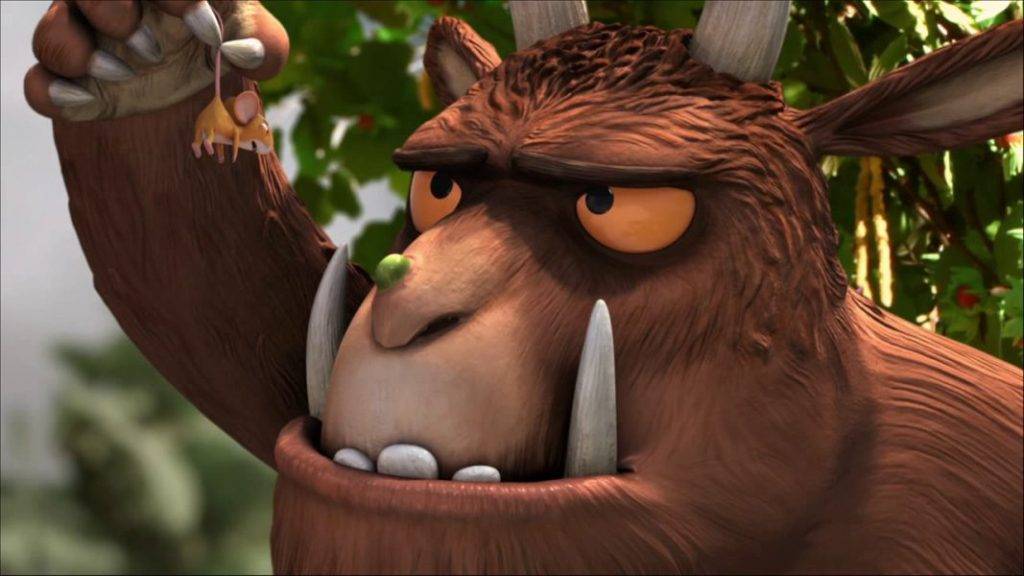 A mother squirrel tells her young ones a story in the forest, where there are no vegetation. It all begins with a mouse who desires to consume a nut. However, the nut-tree he wishes to visit is located on a path where he will encounter three animals who wish to eat him. To stay alive, the mouse relies on his wits. He makes up a story about an imagined creature named the Gruffalo and scares the animals away by telling them that the Gruffalo will be there soon to greet him. He is successful in driving away his pursuers. When a Gruffalo appears in front of him, though, he is confronted with the genuine issue. It appears like the thing he imagined has manifested in front of him and is as large and dangerous as he had imagined. What is the mouse's next move?
The Wizard of Oz (1939)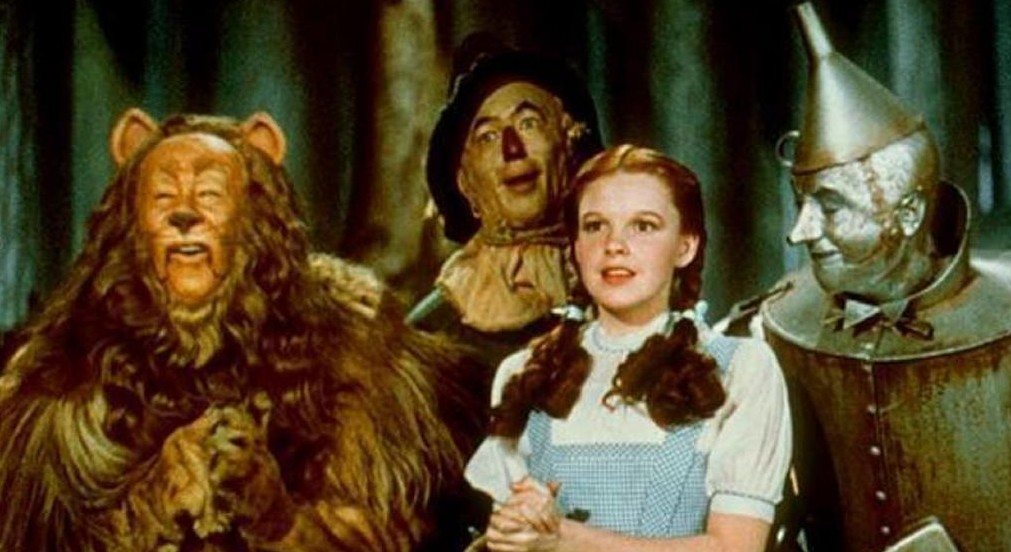 A mother squirrel delivers a story to her young ones in a jungle where there are no vegetation. It all begins with a mouse attempting to consume a nut. However, the nut-tree he wishes to visit is located on a route that leads to three hungry creatures. To stay alive, the mouse employs his wits. He makes up a story about an imagined creature known as the Gruffalo and scares the animals away by claiming that the Gruffalo is on his way to meet him. His hunters are chased away by him. When a Gruffalo appears in front of him, though, he comes face to face with the underlying issue. It appears like the beast he imagined has manifested in front of him, and it is as large and dangerous as he imagined. So, what's next for the mouse?
Tom Sawyer and Huckleberry Finn (2014)

This film blends the storylines of 'The Adventures of Tom Sawyer' and 'The Adventures of Huckleberry Finn,' based on Mark Twain's novels. Huck Finn and Tom Sawyer are best buddies. They spend the majority of their time together and are well familiar with one another. They witness a murder in front of their eyes one day while hanging out in the cemetery. They flee to an island, terrified, and vow to never tell anyone about it. If a murder has occurred, however, the perpetrator must be apprehended. The issue is that the cops have the completely wrong person in custody. Muff Potter is an innocent man, and Sawyer and Finn believe he should not be hanged for the crime of another. As a result, they decide to break their commitment and pursue the perpetrator.
The Nut Job 2: Nutty by Nature (2017)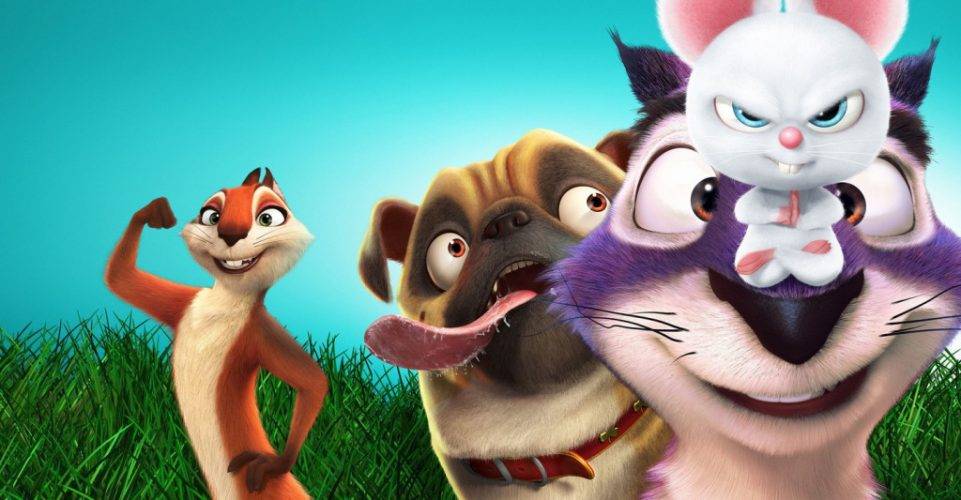 Surly and his pals adore their Liberty Park home. However, they get concerned when they learn that the Park is being taken over and that their homes will be demolished because the mayor wants to establish an amusement park there. Surly energises them, and they band together to preserve their home. They have the help of a mouse who used to be quiet and alone in his own world. He turns out to be a Kung Fu expert who is critical to their plan's success.
Where the Red Fern Grows (1974)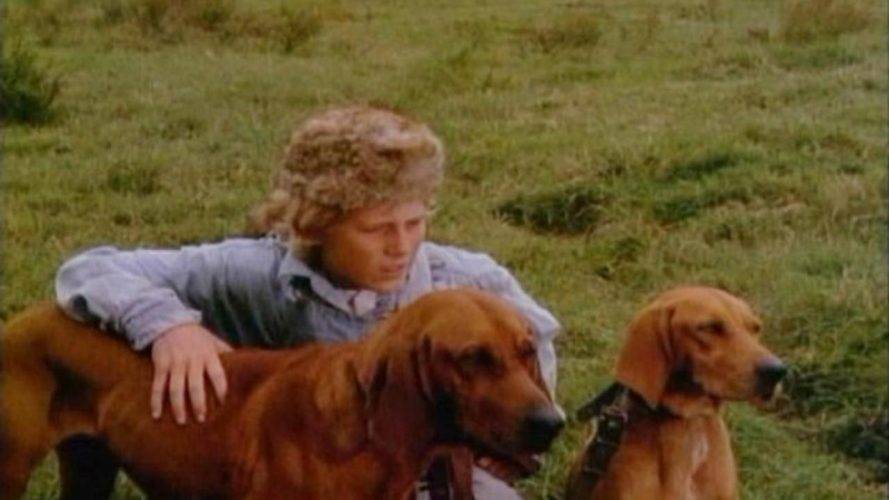 This film follows a 12-year-old boy who has a strong desire to have dogs as pets. His family is unable to purchase dogs due to their financial hardship. As a result, the young man chooses to work and earn money in order to purchase them for himself. But his journey isn't going to be simple. One issue after another occurs, but he is unflappable in his determination to overcome them all.
Yellowbird (2014)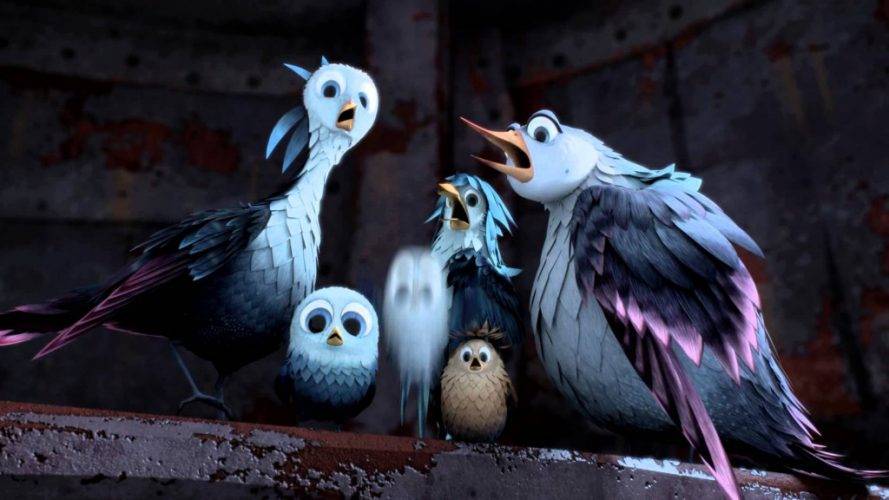 Birds move from north to south every year as the seasons change. But they won't be able to do it on their own. They require a leader who can lead them in the right direction. Darius had been the flock's leader, but when he is severely wounded, someone else must take his place. Yellowbird, a fresh hatchling, is ecstatic at the prospect of joining the flock and, more importantly, guiding its migration. However, in its eagerness, it overlooks how difficult the endeavor is.
Our Team DCS includes 5 different writers proficient in English and research based Content Writing. We allow them and encourage them to follow the Entertainment news all day long. Our posts, listicles and even the exclusives are a result of their hard work.