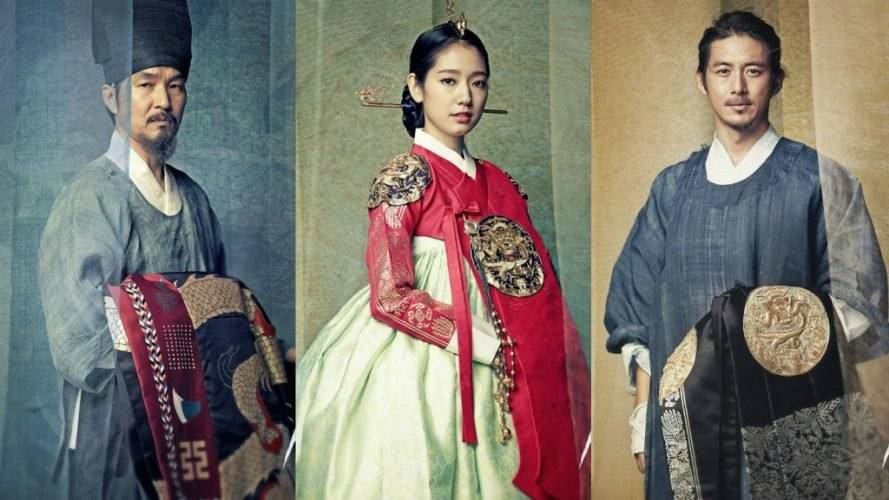 15 Ultimate Korean Movies on Amazon Prime | Must Watch K-Dramas On Prime Video
With the introduction of streaming services such as Amazon Prime, audiences may now expand their horizons and see international movies. While Hollywood continues to extend and strengthen its reach, another country has seen a massive increase in its viewership in recent years. Korean films have piqued audiences' interest because they offer new content, a different culture to learn about, and new storylines to watch.
So, if you're looking for something that isn't made in Hollywood, I strongly suggest Korean movies. The best part is that you don't even need to go to a movie theater to do so because most internet streaming services have noticed this requirement. They currently stream movies from all over the world, including a sizable selection of Korean films. Without further ado, here is a list of the best Korean movies available on Amazon Prime right now. All of them are excellent and well worth your time.
A Bittersweet Life (2005)
'A Bittersweet Life,' one of the best South Korean action flicks you'll ever see, tells the story of a gangster named Kim Sun-woo who has gotten himself into some serious difficulty after failing to fulfill his boss's orders. Kim was ordered to assassinate his boss's girlfriend, who was having an affair with another man. Kim pays special attention to her, but instead of carrying out his orders, he falls in love with her. This inevitably enrages his boss, resulting in a bloodbath in which Kim finds himself alone against the individuals to whom he was previously incredibly loyal. The picture features some pretty realistic action sequences, as well as a strong performance by Lee Byung-hun in the major role.
Broken (2014)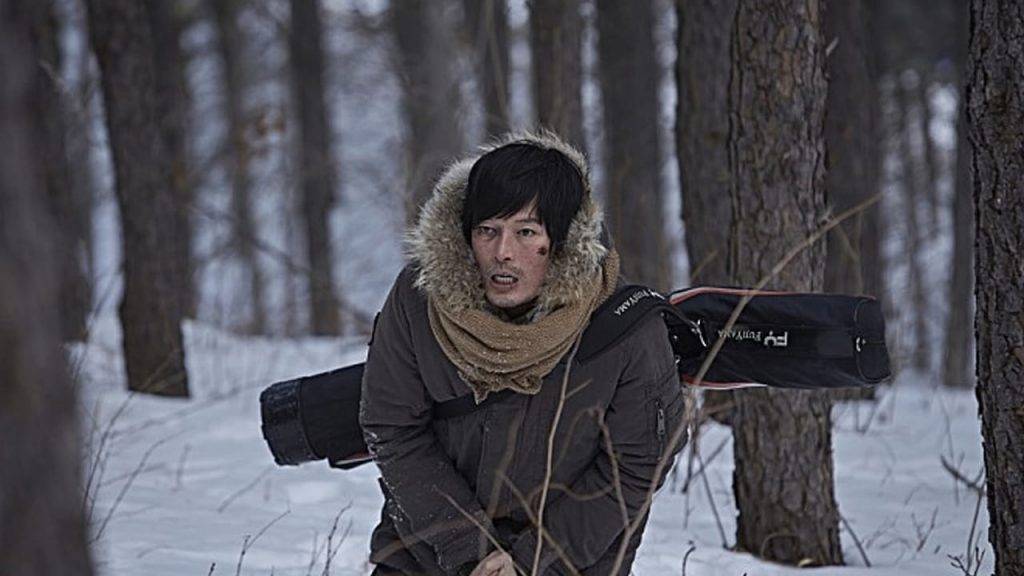 'Broken,' directed by Jeong-ho Lee, is a gripping crime thriller that begins with the discovery of a teenaged girl's body in a public bathhouse. Sang-Hyeon, the girl's father, is devastated by the occurrence and is desperately searching for any clues that would lead him to his daughter's murderer. This is when he receives an anonymous tip concerning the killer's whereabouts. When he checks up the address, he discovers a man who is viewing the video of him rapping and killing Sang-daughter. Hyeon's Sang-Hyeon, enraged, murders the man, but concludes that there must be a nefarious force at work behind the whole ordeal. Meanwhile, the police are beginning their own investigations into Sang-murder. Hyeon's 'Broken,' a dark and unpleasant picture, is well-made, features some excellent performances, and maintains its suspense from beginning to end.
Han Gong-ju (2013)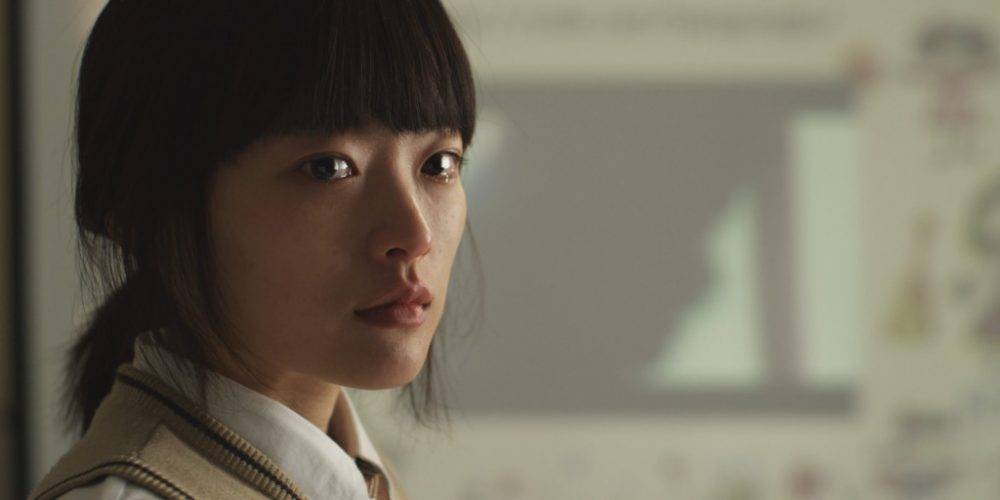 This film, dubbed 'Princess' in English, depicts the narrative of a young girl going through a terrible and stormy period in her life. An event in her life haunts her, and she insists to everyone that she did nothing wrong. A police investigation begins, and she is compelled to leave her school and community to avoid the judgmental gazes of others who appear to have already labeled her guilty, despite the fact that the inquiry is still ongoing and no evidence has been found against her. Her life is made even more tough by the fact that she is alone the majority of the time and has no friends. What made her leave her comfortable life remains a mystery. What was it that compelled her to flee her hometown?
Method (2017)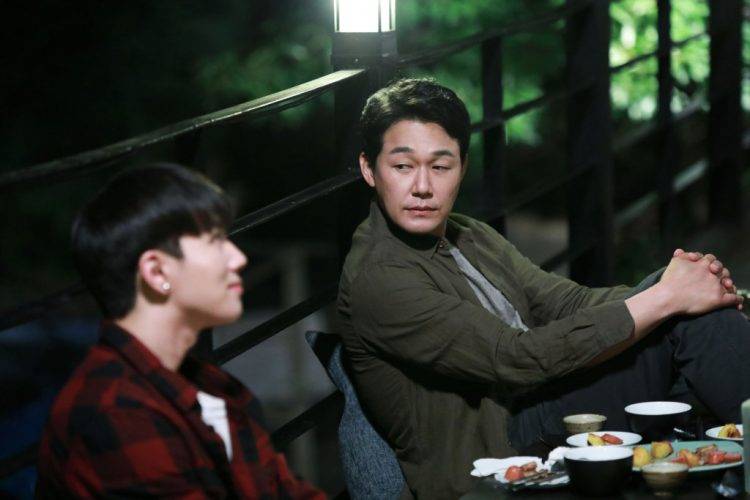 When the secret of their love is revealed to the public, two performers find themselves in a precarious situation. Jae-Ha was a well-known actor, whereas Young-woo had been unemployed for a long time. When they were both cast as leads in the same play, Jae-Ha acted professionally while Young-woo had tantrums and failed to take his work seriously. This irritates Jae-Ha, who chastises him for acting in such an unprofessional manner. Young-woo is drawn to Jae-ha because of his persona and passion to his career. Even though he has a girlfriend, Jae-Ha soon senses the desire between them. Their romance quickly escalates, and they are forced to contemplate their dilemma.
My Little Bride (2004)

While fate may work in mysterious ways to bring two individuals together, it is up against great opposition from grandparents who devise their own schemes to build a couple out of their grandkids. Bo-Eun, who is 15, is still a youngster. She is concerned about her academics, assignments, and a crush on a classmate. Everything changes, however, when her grandfather informs her that she will be forced to marry a man she has never heard of since his grandfather made a bargain with someone. She marries Sang-min as a result. Sang-min is a college student who is a few years older than Bo-Eun. Bo-Eun keeps her marriage a secret from the rest of the world and attempts to live a normal life. She creates a boyfriend at school, confident that no one will notice. Sang-min, on the other hand, joins Bo-school eung's as a teacher after graduating from college. Things become much more complicated.
My Sassy Girl (2001)

Gyen-woo is an engineering student who has been flitting between romantic relationships. After receiving a call from his mother late one night, he decides to take the train to see his aunt. He meets a girl on the train who is too inebriated to look after herself. Gyen-woo is attracted to her but is unsure what to do because she is far too inebriated. Gyen-woo, on the other hand, brings her to a motel and tries to help her when she pukes on another person and passes out. When he is apprehended by the police and arrested, the situation flips around on him. When Gyen-woo emerges the next morning, he believes the story is finished, but it isn't. The next morning, the girl phones him to meet with her. Her true self is now exposed in front of him.
Scandal Makers (2008)

Nam Hyeon-soo is still only in his thirties, so he's not too elderly. He used to be a teen star, but now he works as a radio DJ. A young girl approaches him one day and informs him that he is her father. Nam Hyeon-soo finds it difficult to accept, so he performs a paternity test, which confirms that she is indeed his daughter. What adds to the intrigue is that his newfound daughter moves in with him, bringing his small son with her. She begins her career on stage and quickly becomes well-known. When the daughter's ex-lover, who also happens to be the father of her child, comes seeking for her, he encounters Nam Hyeon-soo and assumes that he is romantically linked with her because their ages are close. Nam finds himself in amusing situations as he tries to balance his responsibilities as a parent and a grandmother.
Snowy Road (2015)

Two girls from different socioeconomic backgrounds dwell in a small Korean village. Jong-Boon was born into an impoverished household, but she never let that bother her. She was bold and brilliant, and she was confident in her ability to establish a place for herself. Young-Ae was bright and eager to learn more. It wouldn't have been a problem because she came from a wealthy family. Young-ae, on the other hand, desired to see Japan. She decides to join a student work group that is being sent to Japan for further studies. She realizes she has been duped while riding the train. She encounters Jong-Boon, a woman who was kidnapped and forced into the train against her choice. When they realize the train is transporting them to their fate of becoming "comfort women," both of the girls feel life draining from their bodies.
Shoot Me in the Heart (2015)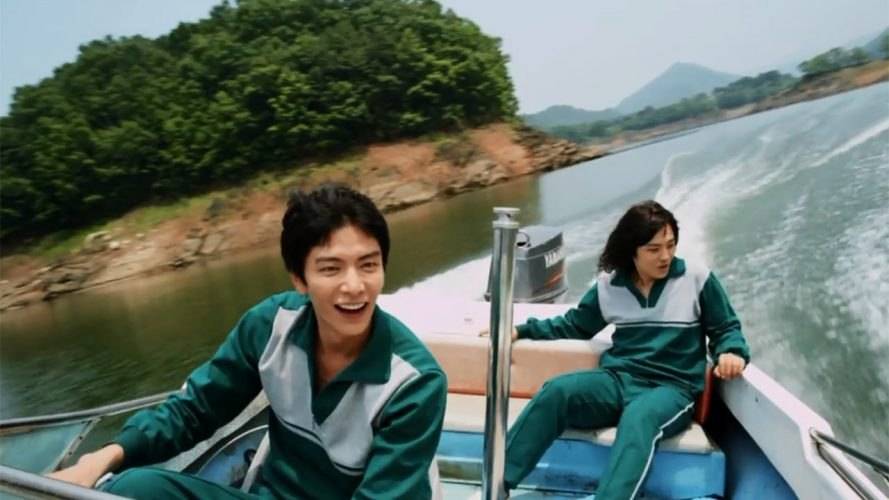 Soo-Myung and Seung-narrative min's begins in a mental facility. Soo-Myung was admitted after the death of his mother, since he was suffering from mental disorders. He's become accustomed to the location, and despite the institution's unwelcoming staff, he's settled into his new existence there. In contrast, Seung-min is there for all the wrong reasons. Her half-brother, who wanted her portion of the fortune, demonstrated she was mentally ill. So she's in here while her half-brother goes out and spends her money. Seung-min becomes enraged by her situation and devises a strategy to get out of the situation. Unwillingly, Soo-Myung becomes a part of it.
The Royal Tailor (2014)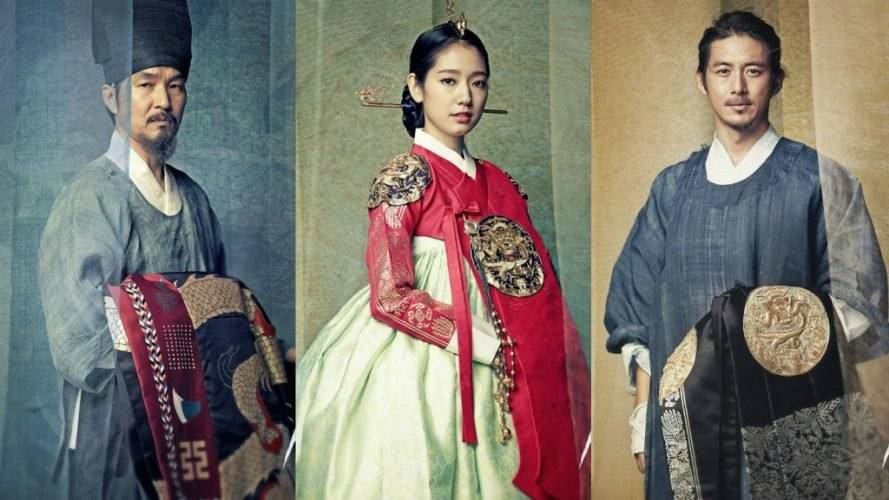 In a court, rivalry is a typical emotion. Even the tailors are aware of the situation. Jo Dol-Seok had spent a long period working for the royal family. He started off as a commoner and rose through the ranks to become the royal family's head tailor. He was noted for his conventional tactics and mannerisms. The Queen approaches Jo one day and requests that he build a new robe for the King because the one he now wears was ruined by accident. Jo rejects, claiming that it is against royal tradition and that a robe cannot be manufactured in the time frame that the Queen requires. After being let down by Jo, the Queen seeks assistance elsewhere and discovers a young designer who offers to assist her. The Queen, impressed by his work, offers him a position as a royal tailor. As a result, a rivalry emerges that will end in bloodshed.
The Handmaiden (2016)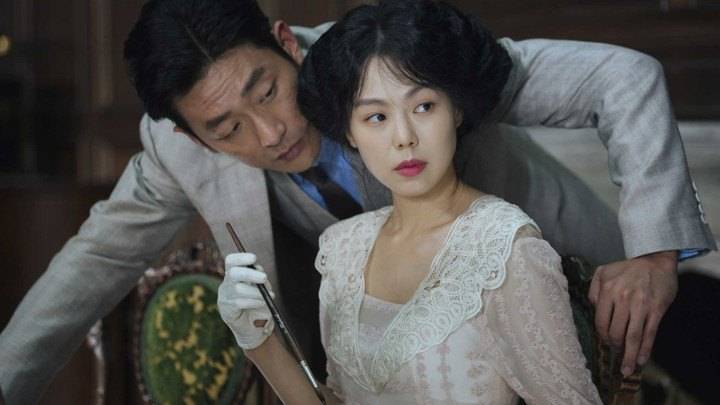 'The Handmaiden,' a fascinating story of love, intrigue, suspense, and betrayal set during the Japanese colonization of Korea, is a fascinating read. A Japanese man named Count Fujiwara intends to steal a large sum of money from a Korean lady named Hideko and then commit her to a mental institution. He employs a woman named Sookee to be Hideko's maid in order to complete the task. Sookee's job is to persuade Hideko to marry Fujiwara on a regular basis. The count's plans, however, are thrown out the window when the two women begin to develop a sexually intense relationship. This is a visually magnificent picture with fantastic characters and a tale that takes surprising twists and turns before reaching its finale. Because the lovemaking sequences between the two starring ladies are fairly explicit, you should avoid watching this film with children.
The Man From Nowhere (2010)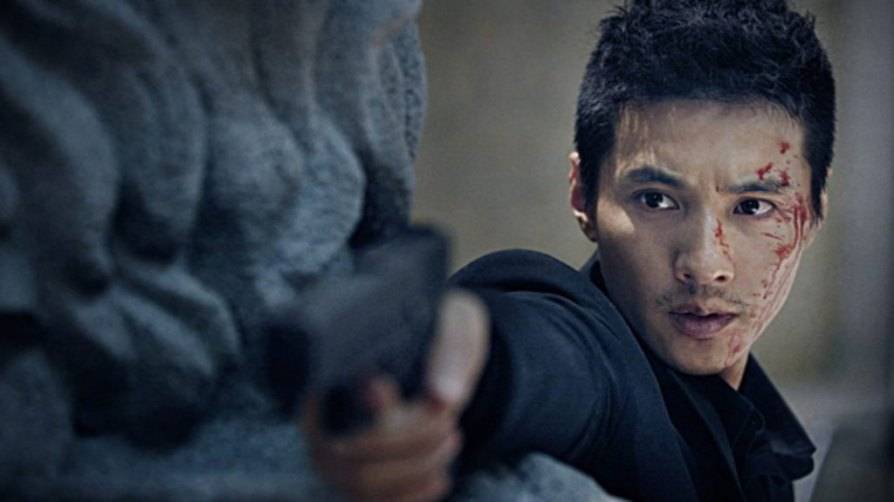 'The Man From Nowhere,' a violent action/thriller, tells the story of Tae-shik, a pawnshop owner who was previously a high-ranking special agent. Tae-shik is now a complete loner, and his sole human contact is with a young girl who lives near his shop. The mother of this young girl ends up taking a bag of heroin from a gang of drug dealers, putting herself and her kid in serious danger. When her theft is detected, the gang kidnaps both the mother and the girl, and the smugglers inform Tae-shik that they'll only let them go if he delivers one of their shipments. When the mother's body is discovered, killed in a particularly cruel manner, Tae-shik realizes that the little girl's life may be in jeopardy as well. This causes him to embark on a murdering spree in order to protect the child he loves so much. The picture is well-made, and Won Bin does an excellent job as the main character. If you enjoy spectacular action sequences, this is the film for you.
Trapped Abroad 2 (2014)
Wonderful Nightmare (2015)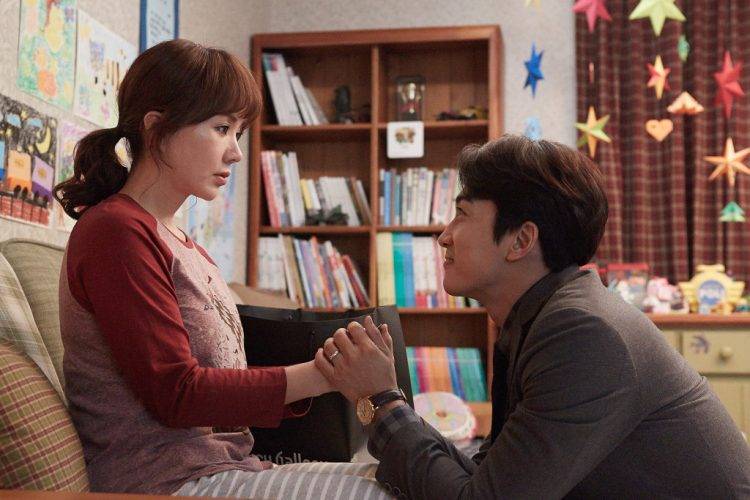 Friendship and loyalty are essential aspects of one's existence. While some people cling to it and would give anything for it, others do not hold it in the same esteem. Garid valued his relationship with Tegshee beyond all else, so when the latter was judged guilty of murder, Garid leapt in to save him from his doom. He accepted responsibility and served time in Tegshee's place. Tegshee was eventually able to free Garid after years of trying. While Garid initially mistook this for his friend's act of loyalty, Tegshee's objectives became evident as time went on.
Welcome to Dongmakgol (2005)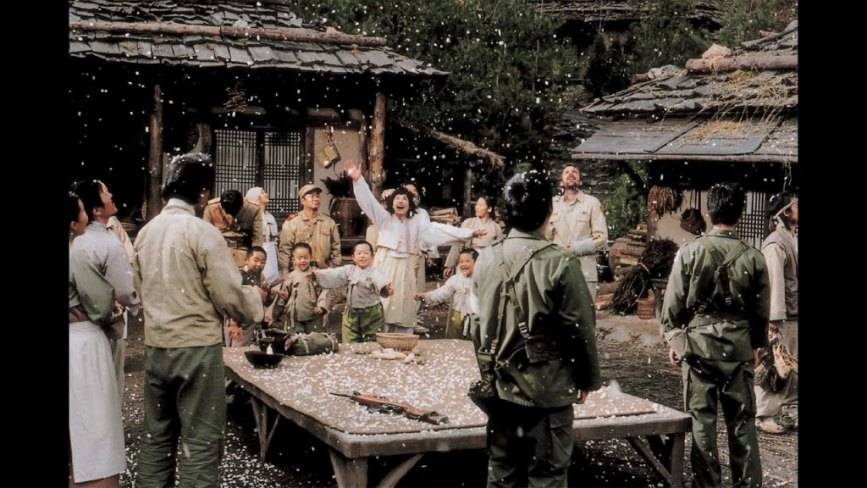 When a man makes a minor blunder, it is readily overlooked. However, when heaven makes a blunder, it is of biblical proportions. Yeon-woo was having a fantastic time. She had a good job as a lawyer and was well on her way to achieving her goals. But everything changed for her when she was involved in an accident. She passed away and went upstairs, only to realize that she wasn't supposed to pass away. The issue was that she had the same name as an elderly woman who was set to be buried. But the error has been made, and Yeon-woo will not be able to return to her old self. She can't, however, be kept alive indefinitely. As a result, she is reintroduced as someone else. She'll have to live like a housewife now that she's dealing with a boring spouse and a rambunctious family. Yeon-woo learns a new meaning for everything as she adjusts to her new life.