To say the least, serial killer movies are intriguing. It's fascinating not only from a storytelling standpoint, but also because they're so popular despite the fact that their major characters are virtually always terrible. My opinion for their popularity is that they aid in the filling of deep, dark holes that exist within all of us. We're relieved — and hence entertained — that we're not "them" in some ways. In addition, the enigma of serial killers has long piqued people's interest. Why would someone choose to murder individuals who are not guilty? That is what piques our interest.
Anyway, if you're looking for some amazing serial killer movies, look no further than Netflix, which has a diverse collection of'serial killer flicks.' But don't be concerned! We're here to assist you in making the right decision. We chose the very good serial killer movies from the carousel that keeps piling up with new additions every day, with a list too long to fit in. The genre never ceases to astonish with its fascinating narratives and curiously mysterious characters, ranging from average individuals to seasoned manhunters. Here's a list of Netflix's best serial killer movies that are now accessible to watch:
Extremely Wicked, Shockingly Evil and Vile (2019)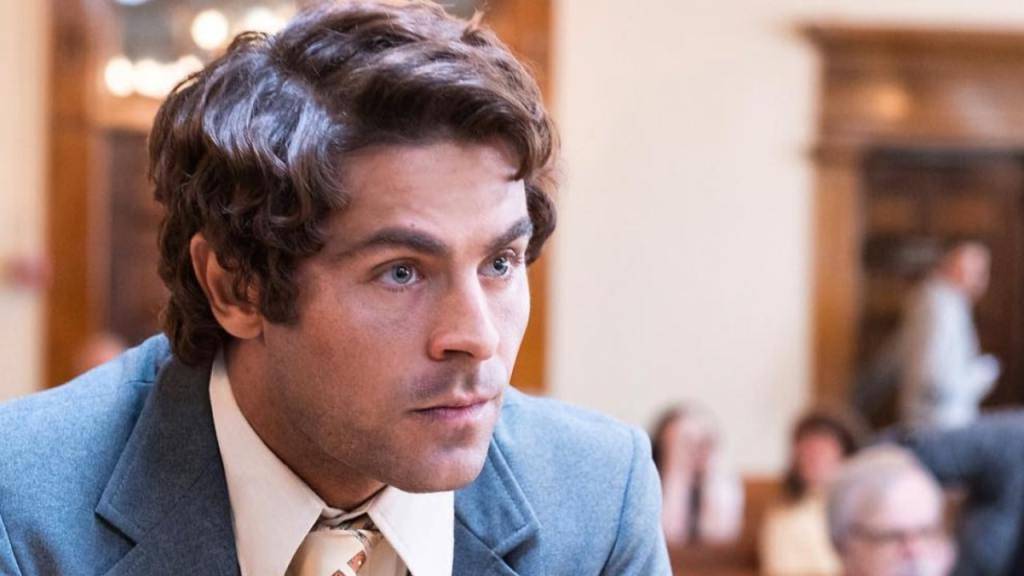 'Extremely Wicked; Shockingly Evil and Vile,' directed by Joe Berlinger, plays out Zac Efron's innate appeal to befit Ted Bundy's enticing attractive looks. The film is a biopic of the heinous serial killer who claimed the lives of numerous people. Rather than listing Bundy's violent exploits, it is told from the perspective of Liz Kendall (Lily Collins), Bundy's longterm partner, and other women he fooled, giving it a fresh edge.
The film lives on a different level, combining documentary and drama elements. It has the feel of true-to-life reports of a serial killer blended with typical drama found in fiction. If you want to learn more about Ted Bundy's tumultuous connection with women, click here.
In the Cut (2003)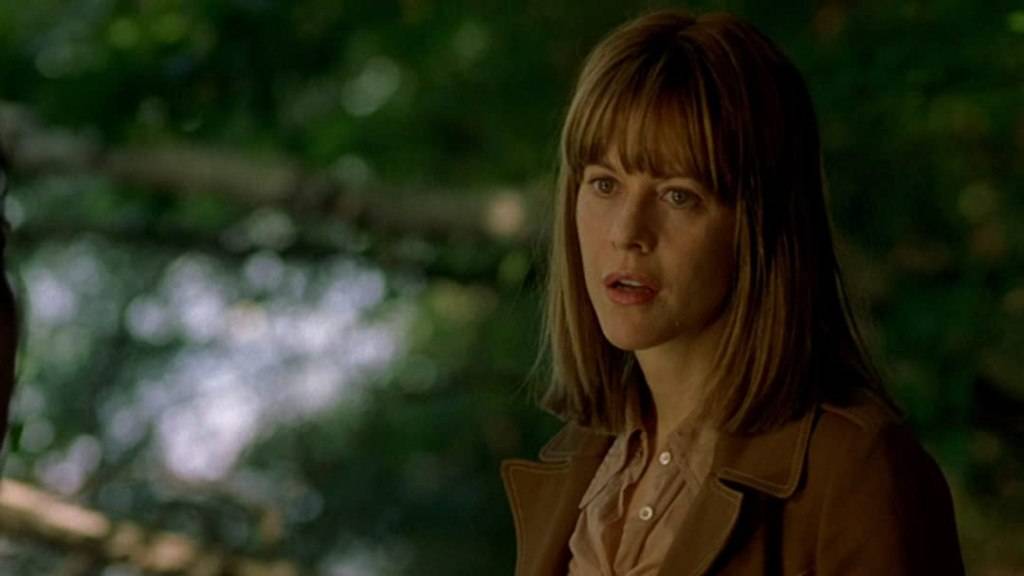 'In the Cut' is a thriller film based on Susanna Moore's 1995 novel of the same name. It also emerges as a gloomy fable about women trying to manage sex in a patriarchal culture. The leading lady, Frannie (Meg Ryan), is a writer and teacher who is fascinated with the word "disarticulated." When a homicide investigator (Mark Ruffalo) discusses how a serial killer has attacked a victim, he uses this word. Apart from her hazy feelings for him, the film spends a significant amount of time focusing on sex and murder. This film has a lot to offer, with so many subplots complementing the basic concept.
In the Shadow of the Moon (2019)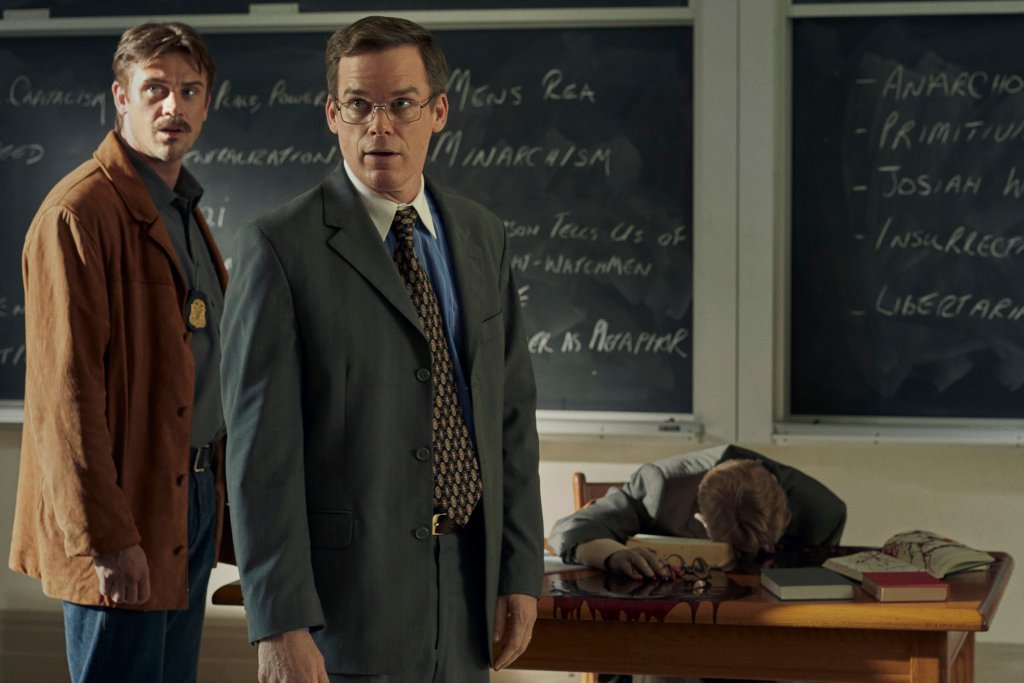 The film 'In the Shadow of the Moon' is a fascinating blend of science fiction, noir, mystery, action, and horror. The protagonist Locke (Boyd Holbrook) aspires to be someone important in police enforcement in this unsettling film directed by Jim Mickle. Locke discovers several dead with hollow heads one night and is taken aback by a lady in a blue hoodie who appears to be the murderer. Worse, he loses his wife the same night she gives birth to a child.
Locke becomes a detective years later, in 1998, but the strange case of mass brain liquefication continues to plague the city. Cinephiles will observe that the film appears to be influenced by Christopher Nolan, Philip K. Dick, and David Fincher.
Lost Girls (2020)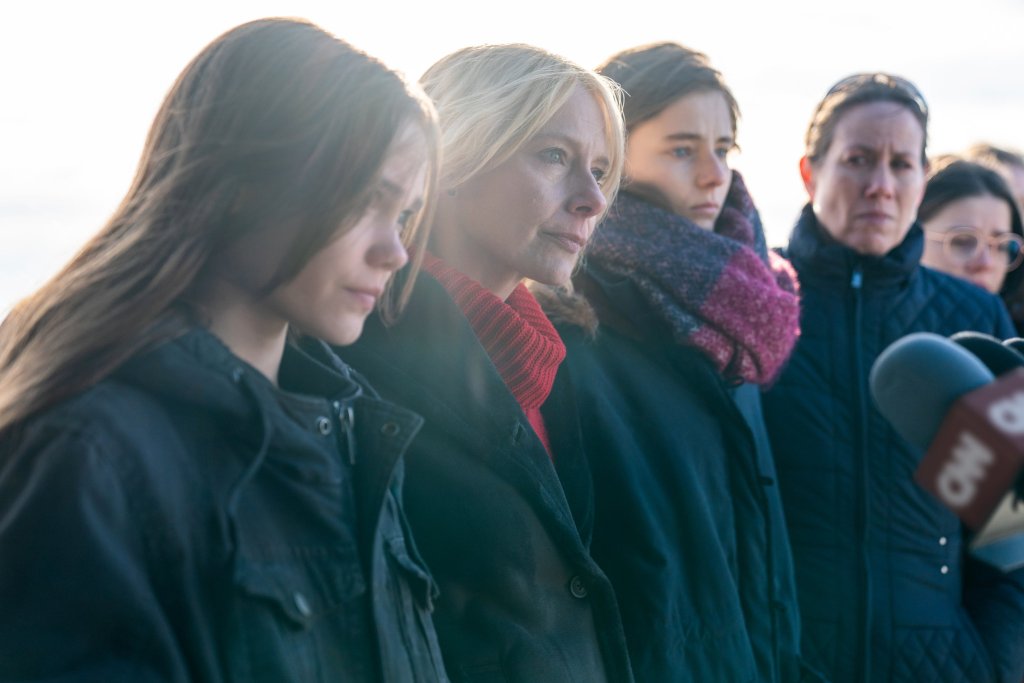 With the impactful 'Lost Girls,' a Netflix original that recounts the chilling narrative of one of the most famous serial killers ever to exist, Liz Garbus makes a powerful statement. His case, dubbed the "Long Island Serial Killer," is still unsolved today. It's told from the perspective of Mari Gilbert (Amy Ryan), a mother in Ellenville who is confronted with the news of her daughter Shannan's terrifying disappearance. By the end of the law's exhaustive search, more than 10 bodies — the most of whom are sex workers — have been uncovered. That is what adds to the poignancy of the piece.
Mrs. Serial Killer (2020)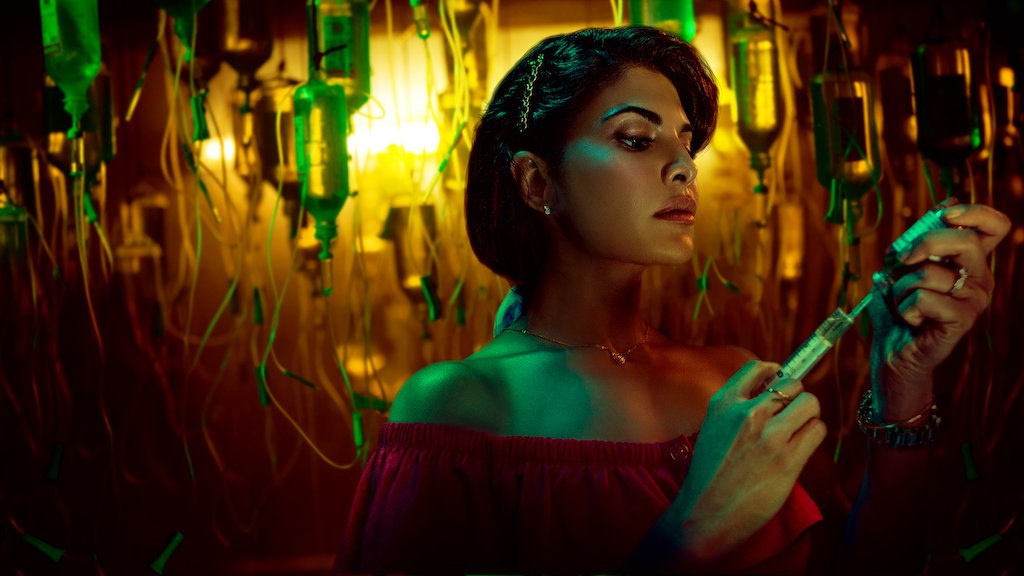 'Mrs. Serial Killer,' directed by Shirish Kunder, is an Indian criminal thriller that begins with a troubled woman, Sona (Jacqueline Fernandez), who appears to be up to something suspect. In a flashback scene, her husband Joy (Manoj Bajpayee), a doctor who was formerly loved by many, is shown to be a serial killer. He is suspected of murdering six young, unmarried pregnant women, according to reports.
Sona is certain that her husband is innocent, especially since the cop who arrested him (Mohit Rahina) is an ex-boyfriend of hers. This film, which is rife with violence and gore, could be just the kind of serial killer thriller you're looking for. Furthermore, Bajpayee's portrayal of Joy has a stunning level of conviction!
Se7en (1995)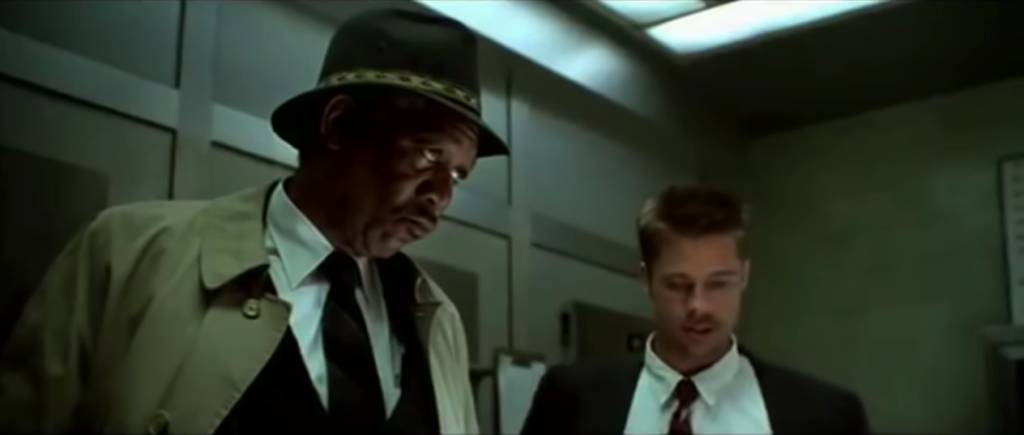 'Se7en' is without a doubt one of the most depressing films ever to have graced the silver screen. It is a psychological thriller directed by David Fincher that depicts the narrative of a crafty killer who addresses one of the seven deadly sins for every murder. This spine-chilling "whodunit" thrives on its two main protagonists, both cops with a significant age difference.
The first (Morgan Freeman) is a tight-lipped man who has become little reclusive as a result of what life has to offer. The other (Brad Pitt) is an inquisitive young man interested in what life has to offer. Their chemistry, combined with their distinct approaches to the same case, makes for a fascinating watch!
Scream (1996)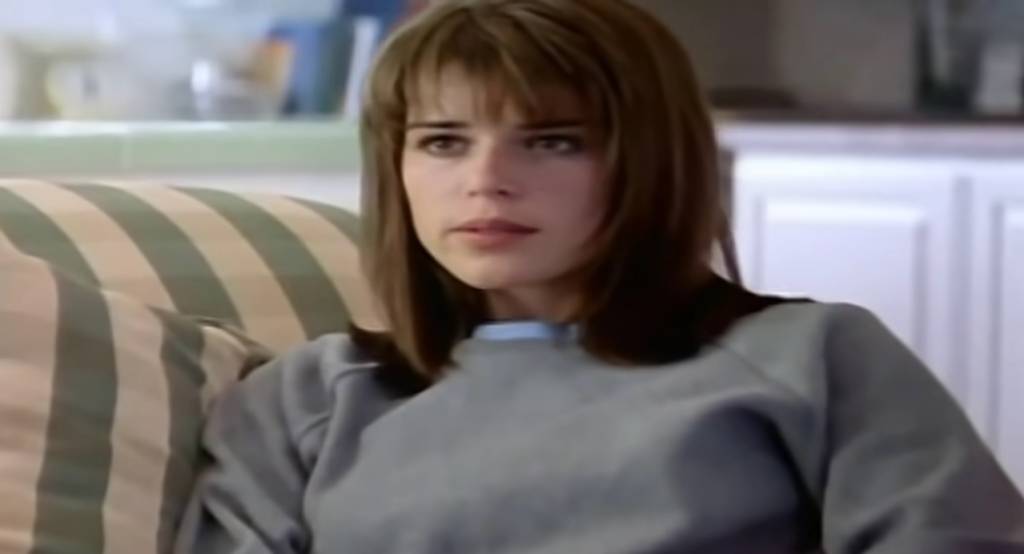 'Scream,' directed by Wes Craven, is a slasher film that follows Sidney Prescott and her friends a year after her mother's death as they begin to get strange phone calls. The calls all point to a crazed serial killer wearing a strange white face mask. The killer begins to harass the girls with strange questions, raising concerns about his unique approach to murder. Aside from that, the film contains all of the features that characterize a serial killer film. This movie, starring David Arquette, Neve Campbell, and Courteney Cox, is a must-see for thriller fans.
Shutter Island (2010)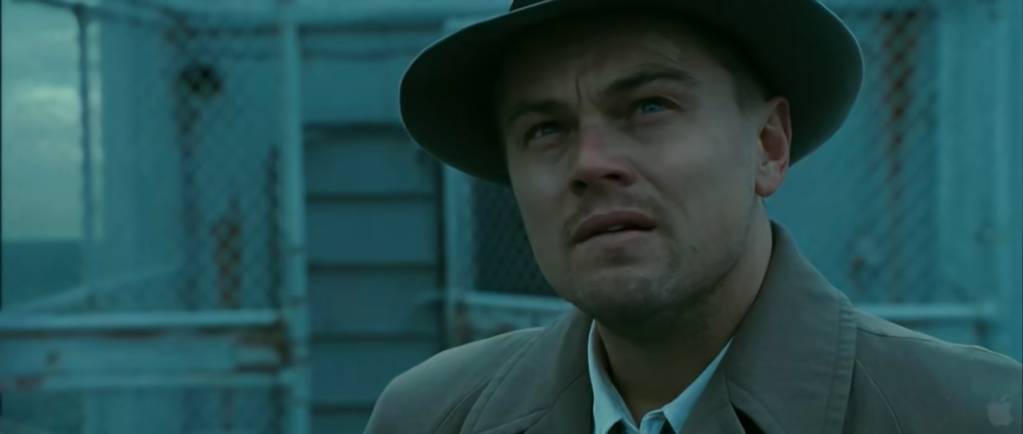 Onscreen, the intensity of Martin Scorsese's 'Shutter Island,' starring Leonardo DiCaprio, is palpable. It brings alive the threat hovering around Shutter Island, where two US marshalls (DiCaprio and Mark Ruffalo) find themselves confined, using gloomy and menacing tones. It's 1954, and they've been tasked with investigating the disappearance of a child murderer (Emily Mortimer).
Teddy is further traumatized by frequent flashbacks of his traumatic experiences in World War II, while the island shouts death. This classic noir film also has a grim undercurrent due to the aftermath of war. As Teddy strives to find this wicked murderer, the result is a succession of horrible events portrayed through his eyes.
The Forest of Love (2019)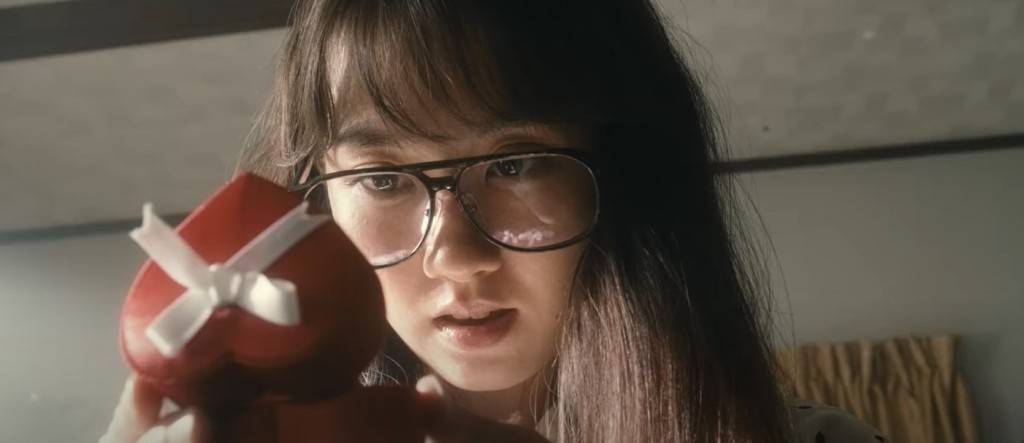 'The Forest of Love,' directed by Sion Sono, tells the story of Joe Murata (Kippei Shiina), a conman who turns out to be a notorious serial killer. He kills multiple people using harsh means after lying and deceiving them. The movie is based on the true story of Futoshi Matsunaga, a convicted serial killer. It details how, from the mid-1990s to the early 2000s, he murdered and extorted innocent people in Kyushu, Japan. Director Sono has depicted this horrible narrative in a very beautiful way, so cinema enthusiasts should check it out if it piques your curiosity.
There's Someone Inside Your House (2021)

'There's Someone Inside Your House,' directed by Patrick Brice, is a slasher film about Makani Young (Park), a transfer student from Hawaii who moves to Osborne, Nebraska and has a series of terrifying encounters. She befriends two other youngsters there, and the three of them team up to confront a serial killer who preys on pupils with secrets. The film delves into the human psychology in addition to the scary world of a serial murderer and his human prey. It's as much about the characters as it is about the crime. As a result, you could find it more relatable on a human level.
The Stepfather (2009)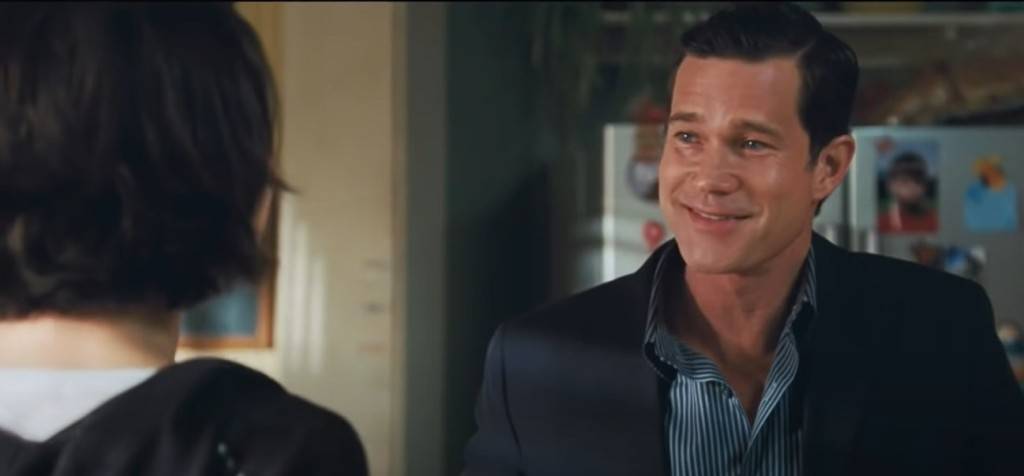 'The Stepfather,' directed by Nelson McCormick, is a remake of the 1987 film of the same name. The story revolves around a serial killer who targets widows and divorcees with children. He's a middle-aged man with an uncanny ability to spot lonely single mothers in public areas. He changes his mind six months into a romance and murders the entire family before leaving to a new city. However, his newest scheme goes astray when the woman's teenage son (Penn Badgley) begins to pick up on the killer's true intentions. This movie's premise is intriguing enough to entice viewers to watch it.
The Clovehitch Killer (2018)

'The Clovehitch Killer' is a thriller told through the eyes of Tyler, a teenager who gradually realizes his father's actual nature. Tyler comes across evidence that implies his father isn't a normal person at first. Tyler is sure of the worst that may happen after a brief look into his life and background: his father is a serial killer.
Tyler lives to a tiny community where such horrible crimes are not easily forgotten, and some people want to get to the bottom of the issue. The perpetrator murdered at least 10 women over a decade ago but has remained silent since since. As a result, Tyler is eventually drawn into the investigation after he finds that his father is more than just an ordinary churchgoer.
Twin Murders: The Silence of the White City (2019)

Unai (Javier Rey) is on the hunt for a new serial killer on the loose in 'Twin Murders: The Silence of the White City,' a Spanish serial-killer thriller. Unai returns to work after a long absence, but on his first day back, he learns about a new assailant with the same tactics as someone he captured 20 years before. As a result, he employs his detective / serial killer profiling talents in try to solve the case. In the process, he rekindles his friendship with an old killer, Ignacio (Alex Brendemuhl), who is set to finish his term. Fans of crime dramas will like this mystery film immensely.
Zodiac (2007)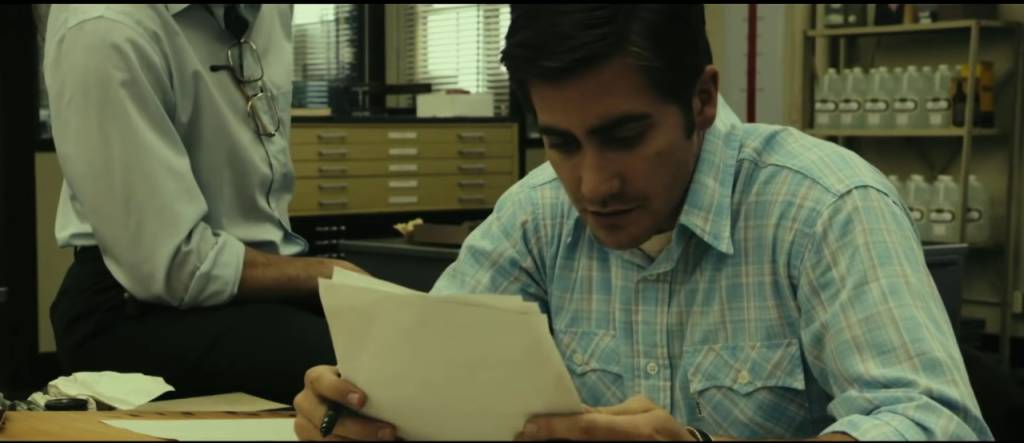 'Zodiac,' a mind-bending crime thriller starring David Fincher, is a mind-bending crime thriller about a serial murderer who terrorizes Northern California with his strange mannerisms and techniques of committing a crime. Although this three-hour film appears to be about a man's preoccupation with solving the case by the conclusion, it is actually about one man's obsession with solving the case.
For his own gratification, Robert Graysmith (Jake Gyllenhaal) is anxious to discover the truth. His impassioned search for answers eventually becomes an immersive experience for the audience.
Our Team DCS includes 5 different writers proficient in English and research based Content Writing. We allow them and encourage them to follow the Entertainment news all day long. Our posts, listicles and even the exclusives are a result of their hard work.