The thrilling second season of the reality TV show, "Big Brother 13," captivated viewers with its distinctive mix of drama, cunning, and competitiveness. The competition show "Big Brother 13" kept fans on the edge of their seats with its competitive opponents, cunning moves, and unforgettable moments.
'Big Brother 13′, the popular reality television series' thirteenth season, gave viewers a front-row view of the intriguing alliances and dynamics that developed inside the house. This season continues the history of offering an intense and unique television experience with its blend of drama, gaming, and surprising surprises. We have information on the location of the 13th season's contestants.
Where is Rachel Reilly Now?
With her colourful personality and unyielding resolve, Rachel Eileen Reilly Villegas has distinguished herself as a varied and dynamic character in the American television industry. She is best known for her performances in a variety of reality TV shows, but she has demonstrated her versatility by becoming a fashion designer, talk show host, actress, and the 2011 winner of the 13th season of "Big Brother." Through a variety of projects in the entertainment sector, Rachel showcases her adaptability and creative aptitude.
View this post on Instagram

In addition to hosting the podcast "The Secret Alliance," where she offers insightful commentary and participates in debates about reality TV, Rachel broadens her scope by making appearances in shows like "Traitors" and "Snake in the Grass." Beyond her success in "Big Brother," her reality TV career also included two seasons of "The Amazing Race," when she and her husband, Brendon Villegas, competed. On both occasions, they placed an outstanding third. The shows "Snake In The Grass" and "Fear Factor" both featured Rachel.
Although Rachel's success on reality TV is notable, she has also dabbled in other areas of the entertainment business. Since 2010, she has made regular appearances on the Emmy Award-winning soap opera "The Bold and the Beautiful," playing a waitress and demonstrating her acting talents. In addition, Rachel immersed herself in the world of musical theatre, lending her skills to the Hollywood production of the well-known musical spoof "The Real Drunk Housewives of San Fernando Valley." She married 'Big Brother' 12 competitor Brendon Villegas on September 8, 2012, and they have two children together.
Where is Porsche Briggs Now?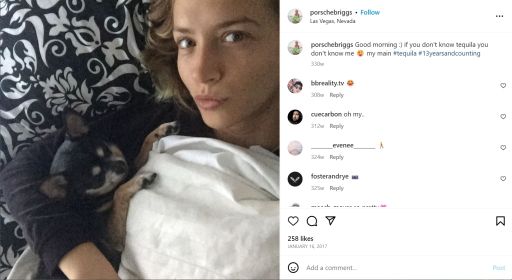 Porsche Big Brother's dramatic thirteenth season saw Lee Briggs finish in second place. She is from Miami Beach, Florida, and throughout the competition, she displayed her charm and tenacity, grabbing the attention of the judges and winning a spot in the top two. Porsche has followed a profession as a cocktail waitress outside of her time on Big Brother; she is currently employed at The Lion Press Inc.
Porsche is blessed with two lovely children named Ari and Cayden. She is happily married to Greg Jackson in her personal life. As she embraces the rewards and difficulties of parenting while juggling her career endeavours, her dedication to her family is evident. Porsche is a member of the Give Kids The World organisation and also believes in giving back to the community.
Where is Adam Poch Now?
Adam Poch, a multifaceted professional with a love of music, has advanced his career and received acclaim for taking part in "Big Brother" 12. He is currently employed by Memphis Record Pressing as a Senior Account Manager, where he puts his knowledge and commitment to work to the fore. Before taking on this position, Adam held illustrious jobs at The Orchard, RED Distribution, and Sony Music Entertainment. He was also an Associate Director of Inventory Management at The Orchard.
View this post on Instagram
Adam has a marketing degree from Stockton University and graduated from East Brunswick High School. He lives in Nutley but is from East Brunswick, New Jersey. Adam is happily married to Fara Herzfeld Poch, and the two of them have a wonderful relationship.
Where is Jordan Lloyd Now?
Jordan Lloyd, well-known as the victor of "Big Brother 11," has continued to enjoy success on reality TV. She entered several more reality shows after her reappearance on the 13th season, including "The Amazing Race 16" and "Marriage Boot Camp." Despite her success on television, Lloyd has maintained her integrity and used her riches to buy a house in Waxhaw, North Carolina, for her family.
View this post on Instagram
In 2009, Jeff Schroeder, another "Big Brother" contestant, and Lloyd started dating. In 2014, the couple exchanged engagement vows after moving to Los Angeles in 2012. Their first child, Lawson Keith Schroeder, was born later that same year after their marriage ceremony in March 2016. The couple's family grew when their second child, Layton Sarti Schroeder, was born in 2018. However, their marriage was put to the test as a result of Lloyd's struggle with post-partum depression after the birth of their first child.
The 'Big Brother' alumnus has won over audiences with her genuine and approachable demeanour throughout the journey, winning a special place in the hearts of reality TV fans. In the summer of 2010, she even co-hosted the RealPlayer SuperPass episode "Home Life With Jordan" with fellow "Big Brother" alumnus Chelsia Hart, sharing insights on "Big Brother 12" and interacting with viewers.
Where is Kalia Booker Now?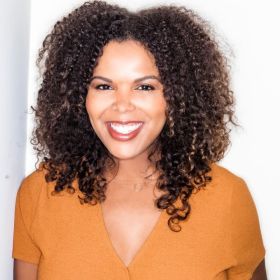 Kalia Booker King is a skilled executive who has made important contributions to the television industry. She works for renowned production business Proximity Media as the Executive Vice President of Television. Kalia manages and directs television programmes for Ryan Coogler's firm, which operates under the Disney brand. Kalia's career in the entertainment business began with HBO, where she worked for three years as a vice president. She has a strong educational background and is a graduate of Spelman College, a prestigious university noted for its dedication to empowering women and advancing academic success.
Where is Jeff Schroeder Now?
With his success as a host of talk shows on television and the internet, Jeff Schroeder has made a name for himself in the entertainment sector. He gained notoriety as a contestant on the popular reality series "Big Brother," appearing twice in the series. He was born on June 5, 1978, in Norridge, Illinois. Due to his popularity on "Big Brother," he went on to participate in further reality TV contests, such as "The Amazing Race" and "Marriage Boot Camp."
View this post on Instagram
Schroeder co-hosts the popular daily news and entertainment programme "Daily Blast Live," which is broadcast by Tegna Inc. He can connect with a big audience in this role and show off his hosting abilities. Schroeder and his wife, Jordan Lloyd, a different ex-'Big Brother' contestant, have also amassed a sizable fan base on YouTube. They co-run a popular YouTube channel with over 48k subscribers where they post snippets of family life.
Schroeder and Lloyd, who are the delighted parents of two kids named Layton and Lawson, frequently share their experiences on social media and on their YouTube channel, strengthening their bond with followers. Schroeder is a rising media figure with a bright future thanks to his endearing personality and wealth of experience in the entertainment business.
Where is Daniele Donato Now?
Evel Dick's daughter Daniele Donato first entered the "Big Brother" house in 2007 for the eighth season, and she later returned for succeeding seasons. Daniele Donato made an impact on viewers with her competitive nature and strategic gaming. Beyond her participation in "Big Brother," Daniele appeared as a guest on a number of TV programmes, such as "Reality Obsessed" and "Power of 10." She also gave interviews for Entertainment Tonight where she discussed her thoughts and experiences on "Big Brother."
View this post on Instagram
Daniele and Dominic became great friends during Daniele's stay in the 'Big Brother' house during season 13, and their friendship later turned into a romantic connection after the season was over. As their relationship became closer, the couple were engaged in August 2012. Despite the fact that they had only recently become friends on the show, they defied expectations and got married on January 19, 2013, in Huntington Beach, California.
As Daniele and Dominic had their first child together, their path began to change. They announced their pregnancy in February 2018, and their daughter Tennessee Autumn was born on August 20, 2018, which also happened to be Daniele's birthday. They treasure their shared path from being 'Big Brother' to creating a successful existence as a family today.
Where is Brendon Villegas Now?
Brendon Josef Villegas has left a profound impression on reality television and on fans. Brendon, who is from Riverside, California, became well-known for his noteworthy performances on the American version of "Big Brother" and his exciting involvement in "The Amazing Race." Along with his media endeavours, he highlights his academic accomplishments while pursuing a Ph.D. in biological physics at the University of California, Los Angeles.
View this post on Instagram

On Valentine's Day 2011, Brendon found a romantic occasion to propose to Rachel Reilly, a competitor from the show "Big Brother." Their romance developed further, culminating in their joyful nuptials on September 8, 2012. Fans could share in their joy by watching the lovely celebration of their nuptials, which was even televised as a special holiday wedding on the WeTV Network.
Brendon and Rachel expanded their family on April 8, 2016, and it brought them immense joy. Their first child was a beautiful daughter called Adora Borealis Villegas. When they revealed that their second kid would be born on May 10, 2020, their excitement only increased. Their loving family was completed on November 11, 2020, when their son Adler Mateo Villegas was born.
Our Team DCS includes 5 different writers proficient in English and research based Content Writing. We allow them and encourage them to follow the Entertainment news all day long. Our posts, listicles and even the exclusives are a result of their hard work.