Popular reality TV programme "The Biggest Loser" debuted in 2004. On the programme, obese or overweight contestants strive to drop the greatest weight over a period of weeks. The Biggest Loser's 15th season, subtitled "Second Chances 2," debuted on NBC on October 15, 2013. The introduction of the "trainer save," which allowed each trainer to spare one participant on their team from elimination if they went below the red line, was a brand-new innovation for the season.
The participants competed for a chance to win the $250,000 big prize. When there are only two competitors left, the winner is decided based on the percentage of weight loss. The Biggest Loser's 15th season was a big success and an immediate popularity with viewers. It motivated countless viewers to take charge of their health and fitness, and it has since grown to be one of the most well-liked weight loss programmes on the planet. Fans of the programme must be wondering what happened to their favourite participants from Season 15, and we have all the information.
Where is Rachel Frederickson Now?
Due to her rapid weight reduction, which saw her drop from 260 pounds to 105 pounds, Rachel Frederickson's victory on season 15 of "The Biggest Loser" drew harsh criticism. Viewers were alarmed by her appearance at the finals, as were the trainers, who were astounded by her profound transformation. When Rachel's BMI was determined to be "underweight" at 18, concerns were raised over the program's preference for statistics over health and security. Rachel defended her appearance and said she was happy and healthy despite the controversy. But she then admitted that in order to reach her ideal weight, she had put on 20 pounds.
Rachel has kept a quiet profile ever then and concentrated on her personal life. She has been working at the neighbourhood animal shelter while taking college courses and preparing for her first marathon. On Instagram, Rachel routinely posts images of her cute dog, but she hasn't said anything more about her weight or her time on "The Biggest Loser." Her victory remains one of the most contentious moments in the history of the competition, sparking debates about the risks of quick weight reduction and the value of putting health and fitness before a certain number on the scale.
Where is David Brown Now?

The Biggest Loser's season 15 runner-up was David Brown. David has maintained a low profile and concentrated on his profession as a home loan officer since his debut on the show. He has held the positi ons of mortgage loan originator and mortgage loan officer for a number of businesses, including Fairway Independent Mortgage Corporation and HomefinityLoans.
David has worked in Edmond, Oklahoma, for more than three years in the mortgage industry. He declared that he was a free agent seeking his next opportunity in April 2022. David hasn't talked much about his time on "The Biggest Loser," but he has made use of his platform to motivate others to live healthier lives and accomplish their objectives.
Where is Bobby Saleem Now?
Bobby Saleem participated in "The Biggest Loser" season 15 as a participant. During the show, he was well-known for his gregarious demeanour and upbeat outlook. Bobby has been quiet and hasn't talked much about his life outside of the show since making an appearance, though. Although it is unknown what he has been doing since his stint on "The Biggest Loser," it is assumed that he has kept fitness and health as a top priority. Bobby, although being a quiet person, continues to inspire many people who witnessed him change his life on the show and reach his weight loss objectives.
Where is Chelsea Arthurs Now?
The love story between Toma Dobrosavljevic, the season 16 winner of "The Biggest Loser," and Chelsea Arthurs, a contestant in season 15 of the show, is heartwarming. After several years of virtual communication, they started dating. They originally met on a social media group for the show's alumni. Once they got married, Chelsea moved to Chicago from North Carolina to live with Toma. Dobri, who was born to them in 2021 at just 25 weeks due to Chelsea's acute preeclampsia, was born prematurely.
Chelsea and Toma's experiences as parents have not been without hardships, especially when Dobri spent 105 days in the NICU. Their love for their son, though, is evident on their social media pages, and they have remained steadfast in their commitment to one another. Chelsea has been quite open about her journey to motherhood and the ups and downs that come with it, despite the fact that little is known about her professional life. By their journey, Chelsea and Toma have demonstrated that despite hardship, it is still possible to create a loving family and that love may come from unexpected places.
Where is Jennifer Messer Now?

A contestant on "The Biggest Loser" season 13 was Jennifer Messer. She has since gone on to have a prosperous career in the hotel sector. She presently serves as the Boulders Resort & Spa Scottsdale's Curio Collection by Hilton's Director of Catering and Convention Services. Previous to this, she worked for more than seven years at the same resort as the Director of Banquets Operations.
Photograph by Jennifer Messer via LinkedIn
Jennifer worked at ARAMARK for two years as the catering manager and a banquet manager before to joining the Boulders Resort & Spa Scottsdale. She was also in charge of all on-campus catering operations at Arizona State University. She planned and executed new catering menus prior to the fall semester in this job, supervised the front and back of the house in the catering department, and managed labour and product purchases per budget.
Where is Tanya Winfield Now?
Tanya Winfield is a Dallas, Texas-based leader in group insurance and financial services as well as a seasoned businesswoman. She is currently employed at Prudential Financial as a Client Services Manager, where she oversees a business book worth more than $1 billion for sponsors of institutional defined contribution plans. Her responsibilities include establishing and maintaining strategic client relationships, carrying out research and account maintenance to assist with the resolution of complex issues, questions, and escalated client/FA requests, and planning routine client discussions and meetings regarding product offerings, service standards, plan utilisation, and fund investment performance.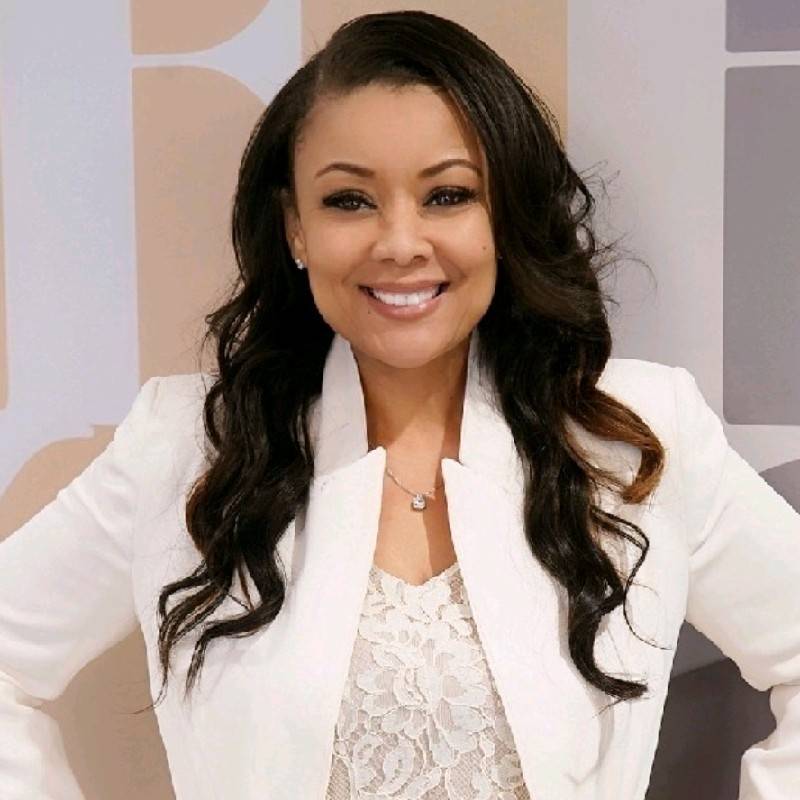 Tanya is not only employed by Prudential Financial but also serves as the CEO of Tanya Winfield Enterprises, Inc., a business she established in 2000. Her businesses include lucrative projects in the fields of wellness, restaurant franchising, and celebrity bookings and corporate sponsorship. She also assists over 20 successful entrepreneurs by serving as a benefits consultant and human resources partner for small businesses and entrepreneurs. Tanya is a frequent speaker at national women's empowerment events, a champion for female workplace wellness, and a participant in health and fitness expos. She is a results-oriented businesswoman who rose to prominence through perseverance and hard work.
Where is Ruben Studdard Now?
American singer Ruben Studdard, who has a variety of talents, became well-known across the country after taking first place in the second season of "American Idol." He rapidly became well-known thanks to his amazing voice and endearing attitude, which captured the hearts of millions of people. Studdard has pursued successful careers in theatrical and television acting in addition to his music. Seven studio albums have been released by Studdard, whose debut album "Soulful" was certified platinum. Flying Without Wings, Sorry 2004, and Change Me are just a few of the hit tracks he's had.

Critics have praised Studdard's musical achievements, and in 2003, he was nominated for a Grammy Award for Best Male R&B Vocal Performance. Studdard has established himself in television as well as music. Also, he has made cameos on other TV programmes like "Dancing with the Stars," "The Ellen DeGeneres Show," and "The Steve Harvey Show." Studdard has also demonstrated his theatrical prowess by portraying Fats Waller in a national tour production of the musical Ain't Misbehavin'.
A soundtrack for this show was nominated for a Grammy. 2018 saw Studdard make his Broadway debut at the Imperial Theatre in "Ruben & Clay's First Annual Christmas Carol Family Fun Pageant Spectacular Reunion Show," also known as "Ruben & Clay's Christmas Show." Also, he has made a popular cover CD in honour of R&B legend Luther Vandross called "Ruben Sings Luther." The album was promoted by the "Always & Forever" nationwide tour.
Where is Holley Mangold Now?
From Dayton, Ohio, comes the talented weightlifter Holley Mangold. Having participated in the superheavyweight division of the Olympic weightlifting competition in the 2012 London Olympics, she has established a name for herself in the sport. Mangold earned one of the two slots on the 2012 U.S. Olympic Team despite tearing a tendon in her wrist prior to the competition thanks to her personal best total of 255 kg in weightlifting. In the end, she finished tenth out of 14 weightlifters in her category.

In 2011, the MTV documentary "Real Life" featured Mangold in an episode titled "I'm the Big Girl," which featured her life as a weightlifter. Mangold has also made appearances on reality television. Mangold became well-known online in 2015 after a parody Instagram video of NFL player J.J. Watt's box jumps went viral. Mangold was shown in the video making a humorous attempt to imitate Watt's amazing feat but failing and falling to the ground. Although not being as athletically gifted as Watt, Mangold won over many fans with her sense of humour and ability to make fun of herself.
Being a binge-watcher himself, finding Content to write about comes naturally to Divesh. From Anime to Trending Netflix Series and Celebrity News, he covers every detail and always find the right sources for his research.