When it comes to the murder of Marlene Mae McKinnon Warren in May 1990, there is only one thing that can be said with perfect certainty: it was dreadfully bizarre, obscene, and unnecessary. After all, Sheila Keen-Warren, dressed as a clown, shot the 40-year-old woman in the face at the door of her home, as meticulously detailed in ABC's "20/20: The Case of the Killer Clown." But for now, if you'd just like to know more about one of the key witnesses in this case—Joseph "Joe" Ahrens, the victim's own devoted son—we've got the pertinent information for you.
Who is Joseph "Joe" Ahrens?
According to reports, a young Marlene married John Ahrens in the 1960s, and the couple soon welcomed two gorgeous children, John Ahrens Jr. and Joseph Ahrens, into their family. But by the time she turned 20, the marriage had permanently broken up. She was unaware that this would eventually bring her to Michael Warren and a mixed family in Florida that was content, comfortable, and stable. It should therefore come as no surprise that she was very close to both of her sons. This closeness, however, really intensified with Joseph after her oldest unfortunately died in a vehicle accident in 1988 at the age of 22.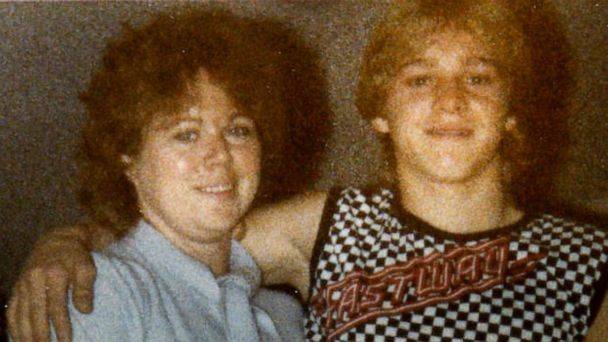 Joseph's mother was not only an angel because of the way she raised him to be a good, helpful person and lived her life in that way, but she was also his closest friend in every aspect. The events of May 26, 1990, are thereby imprinted in his memory for a variety of reasons. For one, the 21-year-old was still living at home at the time, yet he was unable to intervene during his mother's passing. He had friends around that fatal morning, according to his police testimonies, and they were all eating breakfast in the living room when the front doorbell abruptly rang.
As Marlene answered it, she was surprised to discover a clown in costume carrying two balloons and a basket of carnations, which they delivered to her silently. The last thing Joseph heard his mother say before the single gunshot to her face was, "Oh, very pretty," he recalled, adding that he immediately felt his soul being torn from his body. He was further upset by the fact that, despite the presence of numerous witnesses and tangible proof, authorities were unable to identify her attacker, which caused him to spiral into a pattern of pure hostility.
Where is Joseph "Joe" Ahrens Now?
In the years that followed, according to Joseph's stories, he was so consumed with the agony of his mother's passing and the injustice that he had lost all sense of ups and downs. Up until he hit a breaking point, realised enough was enough, and sought treatment by enrolling in rehab for all of his major difficulties, he was miserable, furious, and absolutely ruthless. It appears that the Florida resident's mental health has since improved to the point where he now finds fulfilment in helping those who battle substance misuse.
With Sheila Keen-arrest Warren's in 2017 and subsequent conviction in 2023, Joseph merely feels that justice has been done and wishes for her to quickly find peace with God. That's because all he wants to do right now is put the past behind him and move on, all the while keeping his mother's legacy and memories alive in his heart.
Being a binge-watcher himself, finding Content to write about comes naturally to Divesh. From Anime to Trending Netflix Series and Celebrity News, he covers every detail and always find the right sources for his research.