Blake Lively's debut acting role came in her father Ernie Lively's 1998 film Sandman, and the rest, as they say, is history. She made a big splash in the industry in 2005 when she was cast as Bridget Vreeland in "The Sisterhood of the Travelling Pants." Her performance served as the beginning of a successful career that left a lasting impression on the entertainment industry. With her renowned depiction of Serena van der Woodsen in the television series "Gossip Girl," Lively continued to rise, further solidifying her position as a style and cultural icon.
In films like "The Shallows," "The Rhythm Section," and "The Age of Adaline," Blake expertly made the leap to the big screen and won audiences over with her portrayal of a woman who never ages. This role demonstrated Blake's range and depth as an actress. Beyond her musical accomplishments, Blake has also influenced the entertainment business thanks to her magnetic personality and charitable work. Despite the fact that she hasn't recently blessed the silver screen with her vibrant presence, here is a list of her upcoming projects that are certain to propel her career as a bright star in Hollywood's constellation.
A Simple Favor Sequel (TBA)
Lionsgate and Amazon Studios are teaming up once again for a sequel to "A Simple Favour," with Paul Feig returning to the director's chair, following the success of the first film at the box office and its thunderous critical acclaim. In the first episode, Stephanie, a single mother who runs a parenting vlog, told her story. Stephanie and Emily, an enigmatic wealthy woman with a child attending the same elementary school, formed an unexpected relationship. Stephanie sets out on a personal quest for information while Emily disappears. In her role as Emily Nelson, Blake Lively is expected to make a comeback. Audiences are waiting for future updates on this eagerly awaited sequel as the project is now under option.
It Ends with Us (2024)
The upcoming romance drama film "It Ends with Us," based on the well-known Colleen Hoover novel of the same name, centres on Blake Lively's character Lily Bloom, who is certain that she has found true love in her relationship with Ryle Kincaid. However, a tragic occurrence reawakens old traumas, causing her to consider whether love alone can keep her marriage together. Her initial love makes an unexpected return, further complicating the situation and confusing her emotional path.
Blake is involved in the movie not only as a star but also as a producer. Justin Baldoni, who is best recognised for his work as Ryle in "Five Feet Apart" and his portrayal in "Jane the Virgin," also serves as the film's director. Hasan Minhaj plays Marshall, Jenny Slate plays Allysa, and Brandon Sklenar plays Atlas Corrigan. Although the WGA strike has temporarily halted filming, the majority of the film has already been shot, and its official release date is February 9, 2024. It will be interesting to observe if that continues to alter.
Lady Killer (TBA)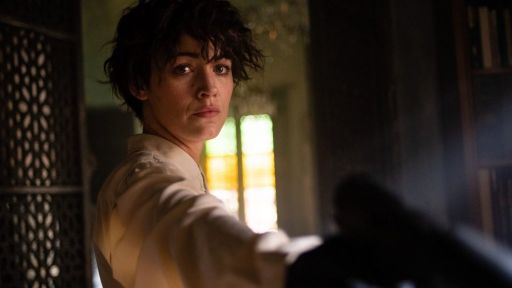 'Lady Killer', a Dark Horse Comics comic, is being adapted for the big screen under the Netflix label, and Diablo Cody is helming the project. Assuming the title character, Blake Lively will play Josie Schuller, an apparently perfect 1950s housewife who, underneath her domestic persona, works as a covert hired assassin. As the movie moves through the treatment stage, excitement grows for the upcoming updates, which promise a gripping cinematic examination of duality and secret.
Proxy (TBA)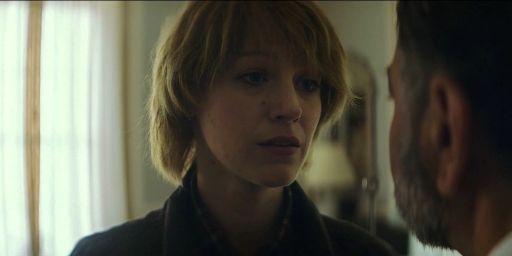 The science fiction film "Proxy" will soon be released, and it will be directed by "Pieces of a Woman" filmmaker Kornel Mundruczo. This captivating science fiction thriller revolves around a woman's remarkable recovery from a medical trauma, revealing the unexpected realisation that her mind is now housed inside a bio-synthetic body. Blake Lively will appear in this mysterious story, heightening the mystery. Additional updates are anticipated once pre-production for the film gets underway.
Seconds (TBA)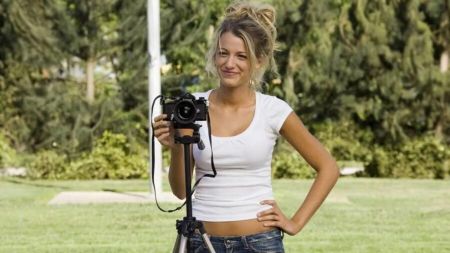 Blake Lively is about to take on a new role and make her directorial debut with the upcoming Searchlight Pictures movie "Seconds," which is based on the graphic novel "Seconds" by Bryan Lee O'Malley. The story revolves around a restaurant owner who finds time-looping mushrooms, giving her the opportunity to right past wrongs. On the other hand, a mushroom overdose results in a disastrous disintegration of time and space. The project sits in expectation of upcoming updates with the screenplay completed, promising a distinctive and fascinating cinematic experience under Lively's guidance.
The Husband's Secret (TBA)
The Husband's Secret, written by acclaimed Australian author Liane Moriarty, has been adapted on the big screen by CBS Films. Moriarty is also the author of "Big Little Lies," which was later turned into a hit HBO series. The film will be directed by Kat Coiro and centres on three women whose lives are turned upside down after a secret letter written by one of their husbands comes to light. Blake Lively is ready to portray the main character in this suspenseful drama, a wife and mother who discovers her husband's hidden secret, forever changing the basis of her presumptive knowledge of their shared life. More updates on the adaptation will be forthcoming while it is still in the production stage.
The Making Of (TBA)
The romantic comedy that will be included in "The Making Of" will be centred on seasoned filmmakers who have been married for a while. Their unusual decision to recruit overly sentimental actors to portray their early romance takes an unforeseen turn when their own relationship starts to deteriorate just as production is about to start. Blake Lively will represent one of the compelling actors involved in this complex ruse in this dramatic story. Even though the film is still in pre-production, interest is growing for future developments on this captivating idea.
We Used To Live Here (TBA)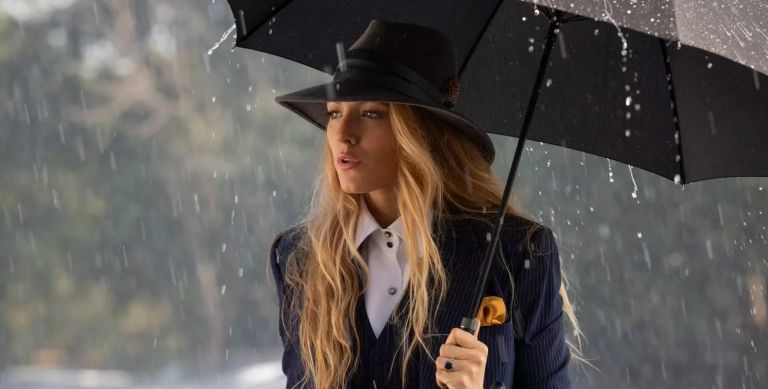 The psychological thriller "We Used To Live Here," an adaptation of Marcus Kliewer's book, centres on a homeowner whose life takes an unexpected turn when a strange family, claiming to have lived here in the past, knocks on her door. Their stay turns into a terrifying ordeal as they are trapped together by an unrelenting snowstorm. Blake Lively is in charge and producing the film alongside Kate Vorhoff under Lively's B for Effort label. The knowledge of Scott Glassgold of Ground Control Entertainment, along with Matt Reeves and Adam Kassan of 6th & Idaho, adds to the movie's support. Additional updates are awaited as the film has only recently been optioned.
Our Team DCS includes 5 different writers proficient in English and research based Content Writing. We allow them and encourage them to follow the Entertainment news all day long. Our posts, listicles and even the exclusives are a result of their hard work.