10 Bollywood Celebrities Who Got A Career Boost After Getting A Hair Transplant/Patch
Carrying and sustaining oneself has long been an important aspect of the entertainment industry. Because you are the face that millions of people see on a large screen, it is critical that you maintain the highest level of polish. Some Bollywood celebs have even had hair transplants since their hair loss was impacting their professions.
Bollywood, as the Indian Hindi film business is known, is all about grandeur and bringing imaginations to life. And for the performers who bring these fantasies to life, appearances are everything. That is why there is so much talk about Bollywood celebrity hair transplants. As you browse through the lists of celebrities who have had hair transplants, you realise how crucial it is for them to maintain their appearance. Not only for their personal amusement, but also to keep constant employment flowing to them.
Losing a lot of hair can make a person appear considerably older than their actual age, which can be a severe issue in an industry as competitive as the movies. As a result, stories about Bollywood stars getting hair transplants will continue to circulate, despite the fact that few of them will openly admit to it. Some of the best celebrity hair transplants are kept under wraps. Only the most astute observers can identify celebrities who have had hair transplants. The list doesn't necessary include celebrities who wear wigs or have gone through a transplant, the intent is to include celebrities who have gone through some kind of procedure to look the way they look now.
Bollywood Celebs Hair Transplant/Patch/Fusion
Akshay Kumar
Akshay Kumar turned  54 years old this year. When he was 40, he had obvious bald spots all over his body. And, in order to preserve his hair from falling out, he underwent a hair transplant. Nobody in Bollywood can compete with Akshay Kumar when it comes to stunts and dares. He is a fan favourite among the audience because of his endearing good looks. As a result, when his appearance began to suffer as a result of hair loss, he decided to have a hair transplant in order to maintain his attractiveness and position in the industry.
Amitabh Bachchan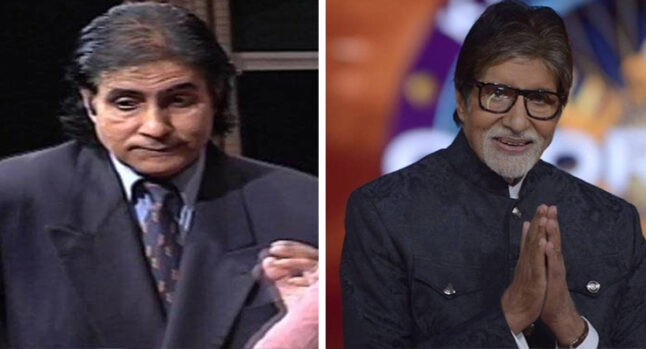 Despite the fact that some people almost revere Amitabh Bachchan, his career did not fare well in the 1990s. His hairline was receding, and his hair was steadily thinning. The majority of his films were judged flops, and his studio nearly went bankrupt. The show Kaun Banega Crorepati flipped the tables and re-established him in the charts. There are few adjectives that can adequately characterise Amitabh Bachchan's larger-than-life persona. Even so, it wouldn't have been enough to stop his age-related hair loss. An image from the sets of the quiz programme Kaun Banega Crorepati, on which he was the host, went viral, revealing his significant hair loss. Mr. Bachchan had the hair transplant process after taking stock of the situation. His natural locks are clearly visible in his subsequent photos, following the successful surgery.
Govinda
Govinda was another actor who suffered from hair loss at the height of his fame. The well-known comedian, who was a fan favourite, had to get surgery to repair his receding hairline. Govinda's hair transplant was a major storey at the time, and it came with a lot of before and after photos to back up the claim.
Himesh Reshammiya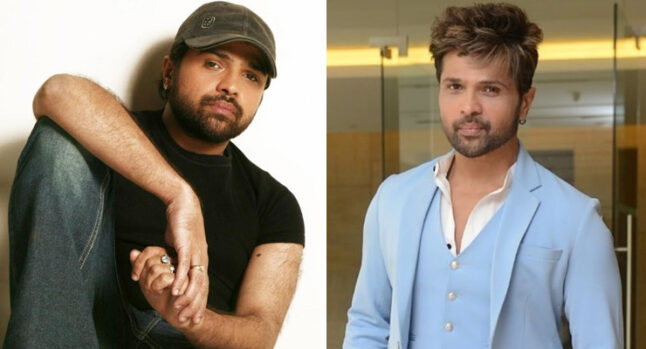 We've all heard the storey of how Himesh's distinctive headwear came to be. This, however, was not the case. It was because his hair was thinning. Another celebrity who has received cosmetic surgery to maintain his appearance is Himesh Reshammiya. He started off as a music director. His fast receding hairline, which he concealed with a cap during TV appearances, was, nevertheless, a serious hurdle to his cinematic debut. Himesh underwent hair transplant surgery as a result, joining the lengthy line of Bollywood hair transplant actors.
Kapil Sharma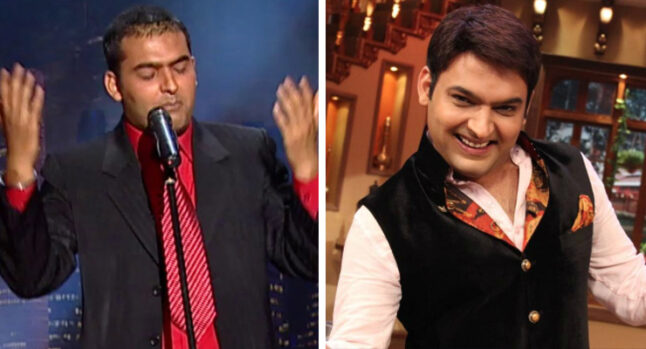 Kapil's spotting began in the early phases of his profession. He had a hair transplant to prevent his career from failing in its early stages. While movie stars are an obvious candidate for hair transplant surgery, television has also grown to be a large and powerful medium. Thus, not only are hair transplants for Bollywood actors a reality, but they are also a reality for TV show hosts like Kapil Sharma. He had a transplant surgery since he had a receding hairline at the outset of his career. The subsequent photographs demonstrate that the host underwent the treatment to restore his natural appearance.
Ranbir Kapoor
Many people do not think Ranbir Kapoor's hair transplant is real. There is no doubt that this young actor has millions of fans, but he is first and foremost a human being. As a result, Ranbir Kapoor's hair loss makes for a captivating headline. As an actor at the pinnacle of his career, he must ensure that his appearance remains as wonderful as ever. As a result, many believe that he got surgery to combat his sudden hair loss. And, indeed, Ranbir Kapoor's hair transplant created as much of a sensation as his hair loss. Ranbir Kapoor underwent hair restoration procedures following the release of his film, Ajab Prem Ki Ghazab Kahani, in 2009. According to internet reports, the actor experienced hair thinning following the release of his 2007 film Saawariya.
Rohit Shetty
Despite not being an actor, Rohit Shetty has a large fan base as a filmmaker and TV programme host. This is why he must maintain his appearance as well. Many people wonder whether Rohit Shetty's hair transplant is a hoax or a truth. As a result, Rohit Shetty's hair transplant is as real as that of any other star. The energetic director's before and after photos capture the entire narrative.
Salman Khan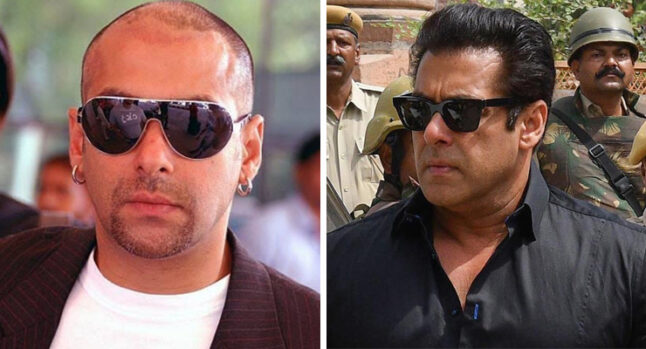 Salman Khan's hair transplant storey is one of the most well-known examples of celebrity hair transplant stories. The actor's photos, particularly those with sutures, prove that he has had hair transplant surgery. According to experts, Salman Khan has had the procedure not once, but several times. And, in order to dodge prying eyes, the star had his hair transplant performed in Dubai rather than India. Rumors about Salman receiving a hair transplant spread like wildfire in 2007. It was assumed that he underwent the operation in Dubai. It was kind of confirmed when obvious bald areas were noticed.
Sanjay Dutt
Sanjay Dutt, a veteran in the profession who is well-liked by all, is an actor who has experimented a lot with his appearance, including his head. He's had anything from luxuriant shoulder-length hair to a completely bald appearance. And his hair has its own fan base. Sanjay received a hair transplant to counteract the consequences of hair loss and restore his natural mane. Sanjay Dutt's iconic hair is back and flourishing, as evidenced by photographs from the sets and hairstyles in later films. This is the secret of successful hair transplant surgery. Sanjay Dutt hair transplant is a forerunner in the industry since he took the risk when others were hesitant.
Vivek Oberoi
Vivek Oberoi is another actor who is frequently in the headlines. His personal life has received as much attention as his professional life. As a result, whether it's his hair loss or Vivek Oberoi's hair transplant, everything is news. Vivek did suffer from serious hair loss at one point, as evidenced by the photographs, and he underwent hair transplant surgery to cover up the loss. His natural hair has returned, as has his striking good looks.
When movie opportunities came his way, he began to opt for hair transplants and a dramatic makeover that rendered him practically unrecognisable.