15 Hit Bollywood Movies That Were Banned In Other Countries
Bollywood's obsession with film censorship is nothing new. But did you know that there have been some films that have been a huge success in India but have been banned internationally? There are various strange causes for this. Some were barred from screening owing to alleged indecency, while others were prohibited because they were too progressive.
In this list, we are going to name the Bollywood films that were blockbuster on the home ground but were banned internationally.
Bollywood Movies banned in other Countries
Agent Vinod
In Pakistan, the Saif Ali Khan-starrer found itself in hot water. The Pakistani censor board banned the film for portraying the country negatively.
Bangistan
Another one that our neighbours have prohibited. The film was a spoof on the lives of two suicide bombers, which Pakistan apparently found insulting.
Baby
Should we even go into why this Akshay Kumar blockbuster was banned in Pakistan? If you haven't seen the film (shame on you), it's about RAW and their undercover mission in Dubai to apprehend the famed Pakistani terrorist. The film was prohibited in Pakistan by the censor board because it allegedly portrayed Pakistan in a negative way.
Bombay
Bombay will always be remembered as one of India's finest filmmaking cities. Despite critical acclaim, the Mani Ratnam-directed film had a difficult time in theatres. At the time of the release, there were numerous violent incidents. Singapore's authorities chose to ban the film in their country, citing religious sensitivities. Whatever the case may be, Bombay will always be regarded as a cult classic among Bollywood fans.
Dishoom
This film starring Varun Dhawan and John Abraham was about an Indian batsman who goes missing. The Pakistani censor board did not approve of this lighthearted comedy. They claimed that the film portrayed Pakistan negatively.
Delhi Belly
While the film was improper for India's juvenile demographic, it was prohibited in Nepal due to its explicit material. Excessive profanity and a few vulgar situations were to blame. Not only that, but Nepal also banned the film Chandni Chowk to China, starring Akshay Kumar, since it allegedly offended the Nepalese community.
Fiza
Fiza, a fictional storey about a guy gone rogue, courted controversy for all the wrong reasons. Hrithik Roshan's character in the film is a Muslim middle-class man who flees his home to become a militant. Malaysia banned the film, claiming that, contrary to popular belief, a Muslim cannot be a terrorist.
Neerja
Based on a true storey, Neerja depicts the life of Air Hostess Neerja Bhanot, who gave her life to save the passengers of a flight hijacked by Pakistani terrorists.
Oh My God
The film, which received excellent reviews in India for pushing the boundaries and expressing legitimate concerns about religious fanaticism, was banned in a number of Middle Eastern nations. It was not permitted to check for the possibility of offending people's religious feelings. UAE was one of the countries that banned the film.
Padman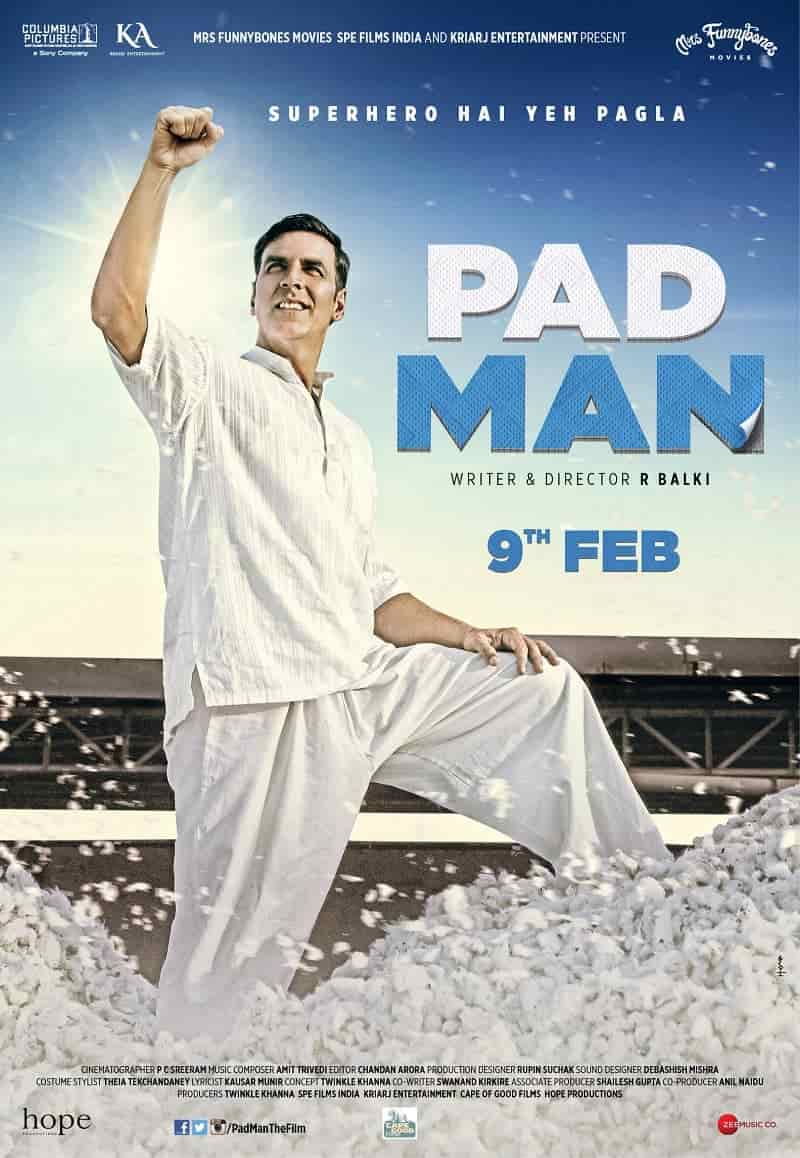 Akshay Kumar's film, which was hailed in India for challenging taboos around menstruation, was not well received in Pakistan. For some strange reason, Pakistan's Federal Censor Board prohibited a film on affordable sanitary napkins for women. They claimed that R Balki's film violated their culture and traditions.
Phantom
According to sources, the video was banned because Pakistani terror mastermind Hafiz Saeed believed it showed him negatively in connection with the Mumbai terror assault.
Raanjhanaa
When it comes to censoring our films, it appears that our neighbouring country is at their mercy. They were offended by the film, which is essentially a romance storey about two Banaras adolescents. The film, starring Sonam Kapoor and Dhanush, was about a boy (Hindu) who chased a girl (Muslim) until his final breath. The picture did well in India, and no one had any complaints about it (at least not any religious one). Pakistan, on the other hand, had difficulties with Sonam Kapoor's character, who fell in love with two Hindu guys. As a result, the film was outlawed in Pakistan.
Tere Bin Laden
The film was, as the title suggests, prohibited in Pakistan. It was centred on the contentious issue of Al-Qaeda leader Osama Bin Laden being assassinated by a US clandestine mission.
The Dirty Picture
The Dirty Picture received critical acclaim for the exceptionally gifted actress Vidya Balan, yet it was prohibited in many other nations. It was inspired by the true storey of actress Silk Smitha, who committed suicide while suffering from despair. The film was banned in Kuwait because Vidya Balan's character was deemed too daring for their audience.
Udta Punjab
Even the title of the film sparked a slew of debates. It was outlawed in Pakistan for employing abusive language. In the opening scene, Punjabi teenagers are seen obtaining cocaine from their neighbours, who appear to be Pakistanis.
As a result, the cycle of governments banning films and making a mountain out of a molehill will never end. Nonetheless, good cinema and art will always have a place in society.