Shakespeare is a popular theme in films all across the world. Shakespeare's plays can be adapted by any culture to fit its unique socio-cinematic world because of their universality. Shakespeare and Bollywood are a natural match for their melodramatic, over-the-top approaches to complex people and their motivations.
A number of filmmakers have expressed interest in Romeo and Juliet in particular because the sociological realities of India closely match the tensions of the play about two loves from competing families who sacrifice their lives for each other. However, Vishal Bharadwaj's trilogy, which included Maqbool, Omkara, and Haider, did the greatest honour to Shakespeare's works as they were adapted for Bollywood. Here are 10 occasions when Bollywood tried to adapt Shakespearean classics and mainly succeeded.
10 ml Love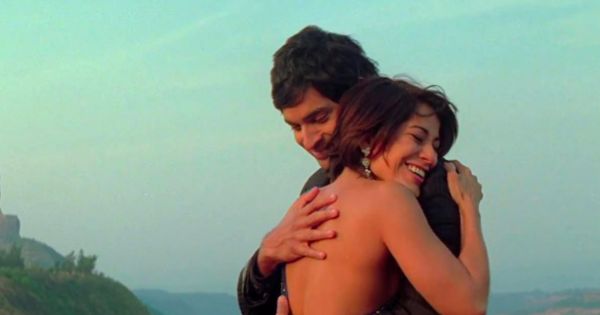 Alliance Media & Entertainment Pvt Ltd Bollywood's rendition of A Midsummer Night's Dream, Love, is directed by Sharat Katariya and stars Rajat Kapoor, Tisca Chopra, Purab Kohli, and Neil Bhoopanam. The comedic piece centres on a couple who are overly concerned about appearance. When couples eventually fall in love with their respective mates, magic realism is at work.
Similar to this, Peter and Shweta fall in love in the movie but are unable to wed due to external factors. When Neil develops feelings for Minnie, Shweta intends to seek him for marriage. Ghalib and Roshni, on the other hand, are also struggling with their own marital problems. A love triangle that forms between the two couples when they both end up in a forest only adds to the instability in their lives. Due to its shoddy characters and unimpressive writing, Katariya's directorial debut did poorly at the movie office. But three years later, with Dum Laga Ke Haisa, he demonstrated his talent.
Angoor
Shakespeare's The Comedy of Errors was adapted for the screen in the movie Angoor, which was directed by well-known lyricist Gulzar. The comedy about mistaken identity has Sanjeev Kumar and Deven Verma in dual roles as characters who cross paths and cause misunderstanding.
This movie is a remake of the same-play adaptation Bhranti Bilas. The movie centres around Bahadur, played by Verma, and Ashok, played by Kumar. Both are separated from birth and have identical twins with the same name. When the two Ashoks and the two Bahadurs finally cross paths in maturity, everything in the family goes wild because everyone in the family has an eccentric personality. The Comedy of Errors is well recognised for its wordplay, puns, and slapstick humour, which are skilfully reproduced in the movie and continue to be revered as cult classics of old Bollywood.
Bobby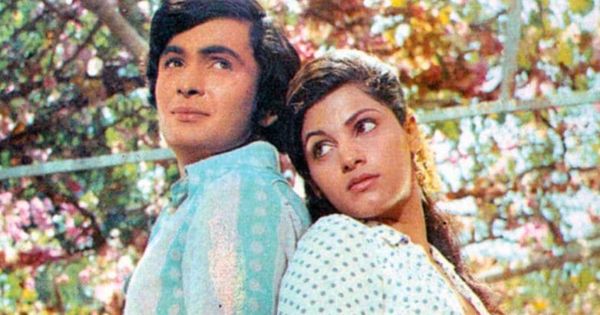 Romeo and Juliet was partially based on Bobby, a 1973 film directed by Raj Kapoor. Raja, played by Rishi Kapoor, is the son of a successful Hindu businessman who develops feelings for Bobby, a girl from a low-income Catholic household. Because of their different religious and socioeconomic backgrounds, their families are against their relationship. Contrary to the play and several other plays that served as inspiration for films, the movie closes with families coming together and urging the couple to continue their relationship. The movie, which became a cult favourite, was innovative in many ways. The movie even served as a model for a number of other films that included a rich-poor dynamic in youthful couples as their setting.
In the Soviet Union, Bobby likewise became a smash hit, attracting 62.6 million viewers.
Goliyon ki Raasleela Ram-Leela
Romeo and Juliet is adapted in Sanjay Leela Bhansali's film Goliyon ki Raasleela Ram-Leela, which features Ranveer Singh and Deepika Padukone in the key characters. The movie is set in Rajasthan in west India and centres on Ram and Leela's courtship despite being from opposing households. The lovers are overtaken by lust and passion as they move towards a perilous end to their marriage, their families, and their own lives.
Bhansali is renowned for his intricate stage designs, choreography, challenging dialogue, and music direction that he himself composed. Goliyon ki Raasleela Ram-Leela is another one of his costume dramas, which makes it entertaining to see. Padukone's performance and the dance number choreography received praise for the movie.
Haider
The 1995 Kashmir wars serve as the backdrop for Vishal Bharadwaj's criminal thriller Haider, an adaption of Hamlet. After Maqbool and Omkara, the movie is the third of the director's Shakespeare-inspired trilogy. The film's director also took inspiration from Basharat Peer's biography Curfewed Night, a first-person account of Peer's experiences during the Kashmir insurgency. Shahid Kapoor plays Haider in the movie, who discovers upon his return to Kashmir that his mother is having an affair with the man who is thought to have murdered his father. The movie is regarded as one of Kapoor's best performances since it shows how Haider loses his mind while dealing with his mother's personal problems and the unrest in Kashmir politics.
The context of the movie has been used to adapt a number of moments, including Hamlet holding Yorick's skull and the to be or not to be monologue, which has been praised as one of Bollywood's best Shakespearean adaptations.
Ishaqzaade
Arjun Kapoor and Parineeti Chopra play the main characters in Habib Faisal's Romeo and Juliet adaption, Ishaqzaade. Parma and Zoya fall in love in the Uttar Pradesh-based setting of the movie, but are unable to wed due to the disparity in their caste and religious backgrounds.
The concerns of pre-marital sex, honour killings, and caste discrimination that plague Indian society, particularly in Uttar Pradesh, were addressed in the movie. The couple runs away, but they are unable to find refuge because their family life are under danger due to crime and proximity to political parties. The soundtrack of the movie gained praise, and Chopra's performance won her the National Award. The movie received praise for sensitively depicting the life of sex workers.
Issaq
Another Romeo and Juliet version based in Northern India is called Issaq, and it was directed by Manish Tiwary. In the movie, Prateilk Babbar plays Rahul Mishra and Amyra Dastur plays Bacchi Kashyap, two members of competing land mafia families in Banaras, Uttar Pradesh, who still fall in love. The movie is an action drama rather than a tragic love story since it focuses more on the violence that surrounds the pair than it does on their passion. Due to its overstuffed cliche and predictable plot, the movie did poorly at the box office. After all, Romeo and Juliet versions by Shakespeare typically come to the same conclusion.
Maqbool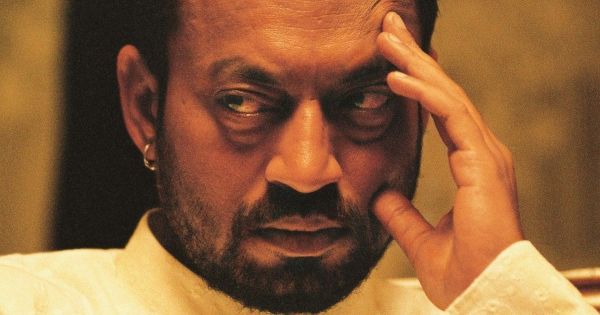 The first of Vishal Bharadwaj's three films based on Shakespeare's plays, Maqbool, is an adaptation of Macbeth. The movie is set in Mumbai's criminal underworld as the characters become consumed by Macbeth's bloodshed. Pankaj Kapoor portrays Jahangir Khan, the mastermind of the Mumbai crime syndicate. Irrfan Khan portrays Maqbool, the son of Khan and a devoted father figure.
Nimmi, Maqbool's father's mistress, brainwashes him into destroying his father's authority, but Maqbool falls in love with her. Maqbool is persuaded by his wife to kill several lives, including that of his father, in order to seize power, just as it happened in the play Macbeth. However, after being haunted by the lives they have taken, Maqbool and Nimmi become uneasy. Tabu, who played Nimmi, received praise for her portrayal of the Lady Macbeth archetype in Maqbool.
Omkara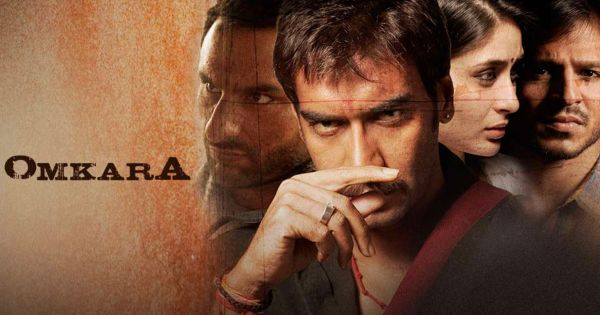 OmkaraThe second installment in Vishal Bharadwaj's trilogy of Shakespearean adaptations, Eros International Omkara is a cinematic rendition of Othello. The criminal drama takes place in Meerut, Uttar Pradesh, India. Omkara, a half-caste bandit who is in love with Dolly Mishra, is portrayed by Ajay Devgan. She is taken from her family by him. Saif Ali Khan, who plays his right-hand man Langda Tyagi, causes him issues for not elevating him and puts Omkara, Dolly, and his band of robbers in danger.
The movie did well globally, especially in the UK, Australia, South Africa, and the United States, and is regarded by reviewers as the best of the trilogy. The music, cinematography, and treatment of the movie's sombre themes all received accolades. Bollywood films rarely depict the most bleak aspects of society because the majority of them are intended to be feel-good entertainment suitable for family viewing. Omkara, however, received praise for its decision to expose violence and atrocities against caste in its entirety.
Qayamat Se Qayamat Tak
Tak se Qayamat QayamatAnother Romeo and Juliet adaption, Mansoor Khan's Qayamat Se Qayamat Tak incorporates Indian folktales Heer Ranjha and Laila Majnun as well as other Romeo and Juliet-related material. Aamir Khan plays Raj Singh in the movie, who develops feelings for Rashmi Rajput but is unable to propose marriage because both of their families forbid it. The pair resolves to run away and begin a new life, but their families are pursuing them and work to sabotage their union.
Because it appeals to youthful audiences and features love undertones, the movie has achieved cult status in Bollywood. In India, getting parental consent for marriage is the norm, and being married to someone your family doesn't like is a social problem. These cultural norms made the movie popular with young people, turning Khan into one of the most beloved actors in India to this day.
Our Team DCS includes 5 different writers proficient in English and research based Content Writing. We allow them and encourage them to follow the Entertainment news all day long. Our posts, listicles and even the exclusives are a result of their hard work.