Nobody could have predicted that when "The Karate Kid" was released in 1984, it would go on to become one of the most famous underdog tales of all time and influence generations of young moviegoers. Following three mediocre sequels, it appeared that the "Karate Kid" franchise had reached its peak by 1994. A remake of the original movie with a comparable plot but new cast members was produced in 2010. We believed the franchise was ended after eight more years, but in 2018, with the release of "Cobra Kai," it made a triumphant comeback. The story of "Cobra Kai" is told from Johnny Lawrence's point of view and is set 34 years after Daniel LaRusso (Ralph Macchio) defeated him in the 1984 All-Valley Karate Tournament.
The Netflix series "Cobra Kai" is infused with fond memories of 1980s movies. Daniel and Johnny join forces with Chozen Toguchi (Yuji Okumoto) in season 5 to battle Cobra Kai, which is now more potent than ever thanks to Terry Silver's (Thomas Ian Griffith) rule. John Creese (Martin Kove), who is confined to a cell, fumes and plots in the meantime. Here is all the information you require on the conclusion of "Cobra Kai" season 5. Spoilers follow.
Cobra Kai Season 5 Recap
For Daniel and Miyagi-Do, things are not good when the season starts. The 51st All-Valley Karate Tournament saw Hawk triumph in the boys' division, but Tory triumphed in the girls' contests, and Cobra Kai was proclaimed the overall champion since they had accrued the most points. The losing party was expected to close their dojos. But Daniel's unbreakable spirit wouldn't give up, so he asked for assistance.
Johnny seemed to have given up on Eagle Fang Karate in the interim. Johnny and Robby (Tanner Buchanan) follow (Xolo Mariduea) when he departs for Mexico in quest of his biological father around the end of the previous season. Hector Salazar, the person Miguel was looking for, shows up finally. Hector Salazar proves to be every bit the shady figure Carmen warned Miguel he was. Miguel, who is devastated, is about to leave for the US without telling Hector who he really is when he learns that Johnny has arrived to pick him up. Miguel comes to the realisation that although Johnny isn't ideal, he is the one man he wants in his life.
Even the long-standing dispute between Miguel and Robby is ultimately resolved by Johnny. He lets the two lads fight it out after speaking with Daniel, and it almost goes horribly wrong. But just as Robby is about to retaliate against Miguel for what he did to him during the school brawl, Miguel stops himself. And as their once-hostile relationship develops, especially once Carmen's pregnancy is made public, a link between the two people only grows deeper.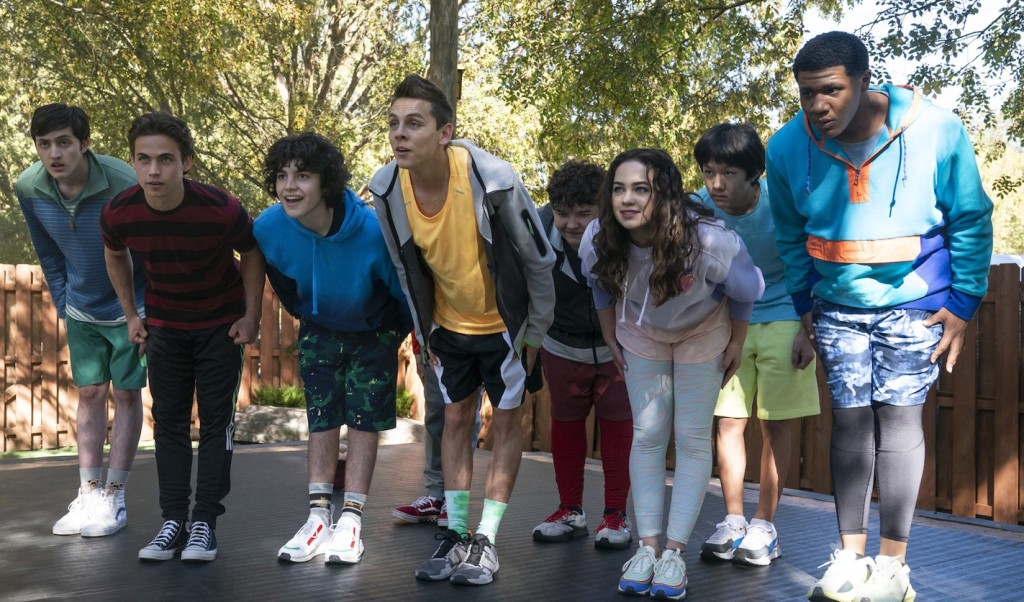 Daniel believes he is completely outmatched versus Silver in another part of Los Angeles. Chozen infiltrates Cobra Kai as a potential sensei after learning about Silver's expansion ambitions, but he is quickly exposed. Daniel eventually comes to the conclusion that Mike Barnes (Sean Kanan), the outstanding martial artist from "The Karate Kid Part III," must have been contacted by Silver (1989). Barnes has matured, just like Chozen, even though he is still a fierce and impressive fighter. Contrary to what Daniel thinks, he runs a furniture store and has no involvement with Silver's schemes. He also has little affection for Silver. But because Daniel goes looking for Barnes, Silver targets him and sets fire to his furniture store.
Silver contacts Kim Da-Eun, the daughter of Kim Sun-Yung, the former Tang Soo Do master of him and Kreese, after learning about the incompetence of the local karate instructors during the battle with Chozen. Cobra Kai becomes an even more severe and demanding institution when she moves to Los Angeles with her own group of martial arts instructors.
A confrontation between Daniel, Johnny, and Chozen and Silver occurs in the season finale, as is inevitable. Barnes participates in the conflict and is essential. The majority of the new generation of combatants, notably Tory (Peyton List) and Sam, also mend fences with one another (Mary Mouser).
Cobra Kai Season 5 Ending: Do Daniel and Johnny Defeat Cobra Kai?
In contrast to the previous season, when the season finale showed a karate match—the 51st All-Valley Karate Tournament—season 5 lays the groundwork for what's to come. This is comparable to the third season, where the ALL-Valley Tournament narrative is established following Daniel and Johnny's confrontation of Kreese. By the beginning of the fifth season, Kreese has been arrested and is ostensibly no longer involved. But despite his and Johnny's absence, Cobra Kai achieves new heights under the new leadership.
Nevertheless, despite its popularity, the Cobra Kai brand is not without flaws. Tory has grown more pessimistic since learning that Silver bought off the referee of her bout with Sam. After Kim Da-Eun and her instructors join the extensive dojo chain, that just becomes worse. In season 4, Eagle Fang recruited Devon Lee for the debate team. Tory develops a sisterly relationship with Devon and works to shield the younger girl from the harsh teaching methods at the new Cobra Kai. She contacts Kreese in jail in search of direction and assistance. Kreese employs a plan that causes harm to Daniel. Tory is horrified and stops going to see her former sensei; as a result, she and Sam wind up becoming friends.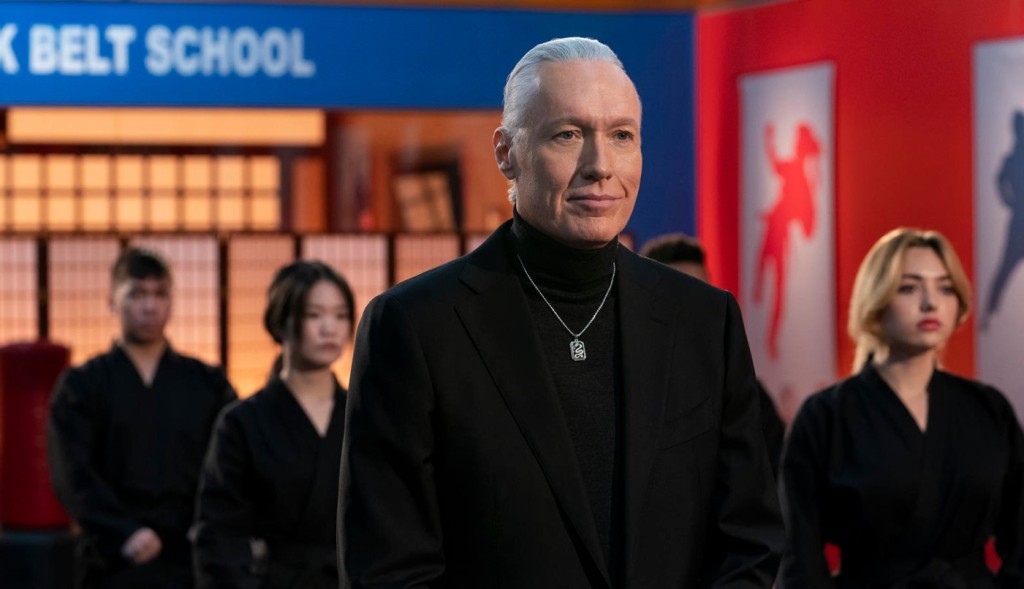 Kreese is duped by Daniel and Johnny into learning that Silver plans to enrol Cobra Kai in the Sekai Taikai, an international but obscure karate competition, in order to obtain spots for both Miyagi-Do and Eagle Fang. The younger generation makes the decision to break into Cobra Kai's headquarters in order to gather evidence against Silver as the adults rejoice. Barnes confronts Daniel in the meantime and claims that the other man has ruined his life. Barnes departs with Johnny and Chozen to confront Silver at his residence when Daniel discloses that Silver was responsible, much to Daniel's dismay.
Daniel is left behind by the other three, but Stingray returns to get him and promises to testify against Silver. Despite suffering severe injuries during his fight with Silver, Chozen manages to live. The teachers that Kim Da-Eun brought with her are taken care of by Johnny and Barnes.
Without a full-on, chaotic brawl, what exactly is Cobra Kai? This one involves practitioners of Miyago-Do, Eagle Fang, and Cobra Kai as Sam, Tory, Hawk, Miguel, Robby, and the others attempt to gather video evidence against Silver. Devon subsequently helps Tory fight Kim Da-Eun when Mitch reveals that he is a Cobra Kai mole.
Of course, the season's climactic fight—which has been building for 28 years—is between Daniel and Silver. Silver severely beats Daniel earlier in the season. But Daniel succeeds this time. Following that, Cobra Kai pupils left in droves after watching the video tape in which Silver admits to Tory that he had bought off the referee. Silver is then taken into custody for attacking Stingray. As great a triumph as Daniel and Johnny can achieve, the audience learns that Cobra Kai may still have some time to recover.
Does Kreese Escape from Jail? Where Is He Heading?
A police detective informs Daniel and Johnny that Kreese was killed by an inmate as the season comes to a close. This later proves to be false. Kreese stages an event where he appears to be stabbed by one of his lackeys after having nearly exhausted all available escape routes. Later, he knocks out his security guards, steals clothing from his doctor, and flees. The horrific legacy of Cobra Kai will endure as long as he is present. It's fantastic that Kreese's antagonistic nature has been maintained while his past has been explored, which has further complicated the character.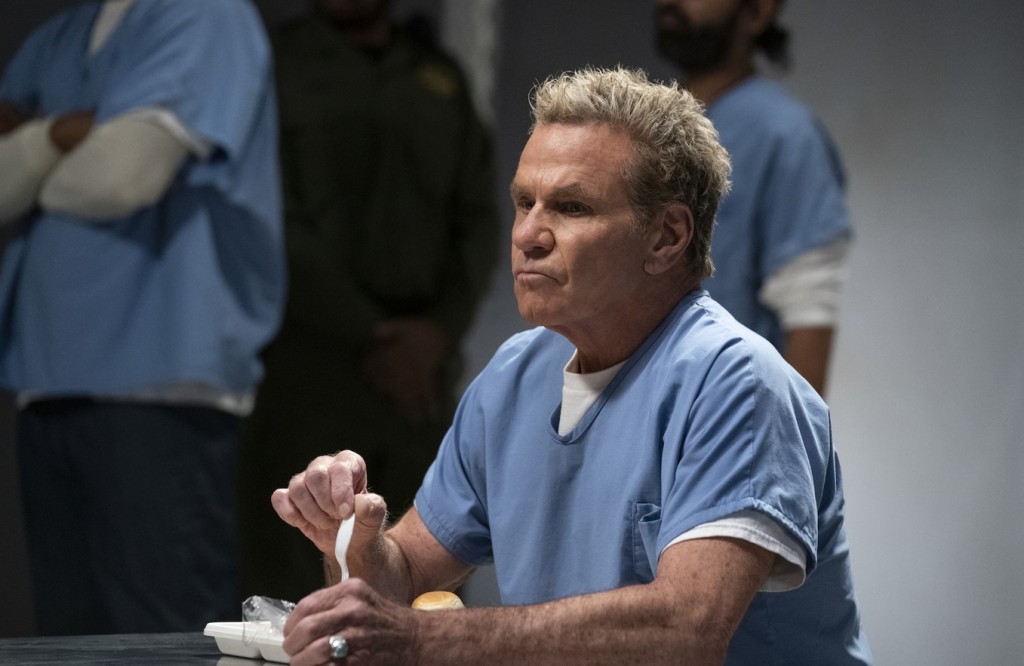 Despite being at its lowest point since Johnny brought it back, Cobra Kai is still qualified to compete in Sekai Taikai. Kreese will probably locate a few students for the upcoming sixth season to take part in the international karate competition. If flashback sequences are to be believed, Kim Da-Eun, who was closer to him than Silver when they were all younger, could even assist him.
Being a binge-watcher himself, finding Content to write about comes naturally to Divesh. From Anime to Trending Netflix Series and Celebrity News, he covers every detail and always find the right sources for his research.