For more than 20 years, the Culkin family name was linked to elite status in Hollywood. Macaulay Culkin and his family saw a swift ascent to the top of the food chain as a result of his lovable portrayal of Kevin McCallister in the cult classic movie Home Alone. Macaulay was the undeniable poster kid for bankable young stars.
Macaulay's not the only one with talent. Regardless of how "important" or involved in the business they may currently be, he is only one piece of the puzzle among the eight siblings that have made the family a permanent fixture in the industry.
In order to order the eight children of Kit Culkin and Patricia Brendrup from oldest to youngest, let's look at them today.
Jennifer Adamson (June 27, 1970 – May 20, 2000)
Jennifer Adamson, who died from a heroin overdose at the age of 29, was only 29 years old. She is the only member of the family to be a result of Kit Culkin's prior union. She may be a blood half-sister, but she shares the same Culkin ancestry as the others.
Jennifer left her family way too soon, and there are little specifics about her life.
Have You Heard?
Five months after the sad death of her daughter in 2000, Adeena VanWagoner also passed away.
Shane Culkin (1976 – Present)
The oldest Culkin sibling present today is Shane Culkin. Shane is well-known for his career accomplishments in addition to being related to his famous younger brother Macaulay.
He participated in the television program Great Performances, which focuses on filmed and broadcast versions of theatrical productions. They consist of international plays, musicals, operas, ballets, and concerts.
Have You Heard?
Shane was named after his father's favorite movie, Shane. His middle name, Arliss, was inspired by a character from the play Old Yeller. In a Broadway performance of Our Town at Lincoln Center, he portrayed Wally Webb.
Dakota Culkin (June 15, 1978 – December 10, 2008)
When Dakota "Cody" Culkin sadly perished in an automobile accident, she was only 30 years old. In the picture above, she is wearing a t-shirt with blue and white stripes. Dakota chose a profession working in film production behind the scenes, unlike her siblings.
She is listed on IMDb as an art department contributor for the 2009 horror movie "Lost Soul." Although it's impossible to predict the heights she could have reached in her career, given that she was a Culkin, we know she had a lot more to offer the world and would have had a significant influence in any sector she chose.
Have You Heard?
Her brother Macaulay praised Dakota as having a great sense of humor. Her coworker Andrea Poe attested to this, stating that she was "really quite humorous, witty, and down to earth."
Macaulay Culkin (August 26, 1980 – Present)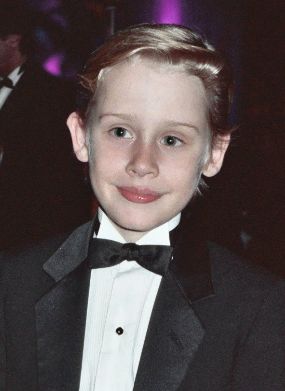 When we consider kid stardom and all that goes along with it, Macaulay Culkin is the name that comes to mind first. the positive and negative. His life story is both an inspiration and a warning about the dangers of fame, wealth, and youth.
Thanks to his theatrical performer and management father, Macaulay started acting at the age of four. The family business, which included acting, was doing well.
Macaulay is not unfamiliar with the difficulties of life that are made public. He calls his father angry and abusive. He was envious because "when I was 10 years old, I excelled in all he tried to achieve in his life."
Their underlying differences resulted in resentment, and Macaulay eventually separated from his parents to protect his trust fund, which was worth around $20 million. They are no longer close.
He retired from acting at the age of 14 after enduring the turbulent storm that was his personal and professional life. He was able to create a somewhat regular life away from the court of public scrutiny, and he has emerged from it happier and healthier.
Since his retirement, Macaulay has made brief appearances in films. His appearance in the tenth season of the highly regarded television series American Horror Story: Double Feature was his big break.
Have You Heard?
In addition to his work as an actor, Macaulay Culkin is also a co-founder and vocalist of the New York comedic rock band the Pizza Underground.
Kieran Culkin (September 30, 1982 – Present)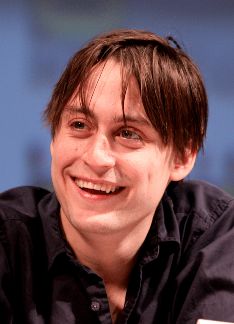 Alongside his brother Macaulay, Kieran Culkin began his acting career as a child, making his screen debut in Home Alone. It's safe to say that his job didn't propel him to magazine covers or endow him with a certain expression that would be indelibly associated with him throughout his life, but it was the ideal launching pad.
Kieran's big break wouldn't come until much later, in a movie called Igby Goes Down. He was recognized for his work with a Critics' Choice Award, a Satellite Award, and a Golden Globe Award nomination.
Kieran's unique, eccentric superhero comedy Scott Pilgrim vs. the World would also be familiar to fans. Kieran hasn't had a particularly long career, but when quality is valued above quantity, this isn't always a bad thing.
Kieran has demonstrated his talent by playing Macaulay's brother in Home Alone and making an appearance in the Academy Award-nominated movie Music of the Heart.
Have You Heard?
The lead cast of the HBO Max series Succession features Kieran Culkin. He was nominated for a Golden Globe for Best Supporting Actor – Series, Miniseries, or Television for his portrayal of Roman Roy.
Quinn Culkin (November 8, 1984 – Present)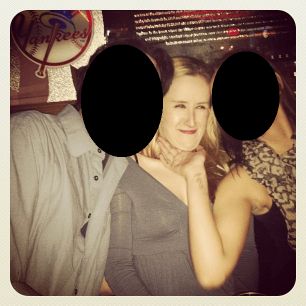 Quinn Culkin is well-known for her part as Macaulay Culkin's sister in the movie The Good Son. Anthony Quinn, an old friend of Kit's who he saw as a father figure, served as the inspiration for her name.
When Quinn saw her brother perform, she made the decision to join the family company. After her brief career, she made the decision to explore other interests, nevertheless.
Have You Heard?
She plays a small, uncredited role in Home Alone, according to IMDb.
Christian Culkin (January 30, 1987 – Present)
Christian Culkin is best known for his role in the 1994 comedy My Summer Story, which is a follow-up to A Christmas Story and is based on semi-autobiographical tales by storyteller and comic Jean Shepherd Jr.
Christian is a nickname for Christopher, the real name of his father.
Have You Heard?
Christian earned a Master of Fine Arts in 2018 from the Feinstein Graduate School of Cinema.
Rory Culkin (July 21, 1989 – Present)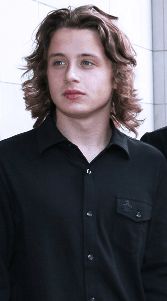 Rory Culkin is the youngest living Culkin sibling!
Rory Culkin has had a lot of success thus far in his short career. You might recall him from Signs, a classic horror movie, where he portrays a young, timid asthmatic named Morgan Hess, in addition to his part in Scream 4. Fan reviews for the M. Night Shyamalan-directed movie were overwhelmingly positive. It performed well on the awards circuit as well.
For his breakout role opposite Laura Linney in You Can Count On Me, Culkin won a Young Artist Award.
Have You Heard?
Rory Culkin wed Sarah Scrivener, a photographer, in 2018, after they met on the set of Scream 4.
Our Team DCS includes 5 different writers proficient in English and research based Content Writing. We allow them and encourage them to follow the Entertainment news all day long. Our posts, listicles and even the exclusives are a result of their hard work.