The television network QVC offers a variety of carefully curated options for clients, assisting them in selecting the ideal product and boosting their shopping experience. The chosen goods may include clothes, accessories, or home décor. The network of free-to-air television shows showcases a range of opulent goods that let prospective homeowners improve their shopping experiences.
A variety of hosts guide different segments and guide viewers towards what they're looking for. One of the hosts for the QVC network who succeeded in retaining viewers' interest was Dan Wheeler. Since he quit the channel, fans have been wondering about his whereabouts for a long time. So, if you're interested in learning more about this subject, look no further since we have all the information you need right here!
Who is Dan Wheeler?
Dan's experience with media began in the early 1970s when he started working at WWOG-FM Radio in Boca Raton, Florida, armed with the necessary expertise in broadcast communications. When he was just 19 years old and had just graduated from Springfield, Missouri's Evangel College, he plotted his course for success. Dan had acquired expertise in television, on-air sportscasting, news direction, and production by the late 1980s. In 1978, he relocated to Chicago and began working for the Christian television network WCFC-TV, Channel 38.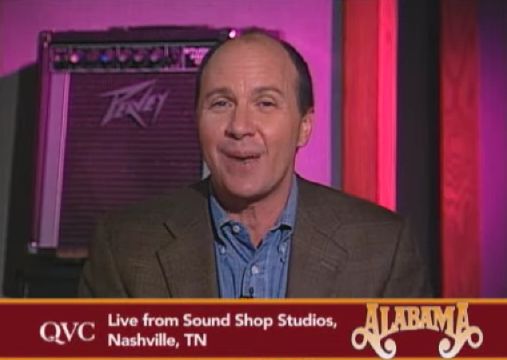 Dan was able to advance through the ranks and eventually take the position of Senior Producer. He improved his ability to create material and received multiple local Emmy nominations in the process. Dan took over as QVC's host in 1991 after moving through a number of positions and grades. He had wanted to work for the television network for three years, but fate had other plans for him.
In the end, Dan amassed enormous fame and generated billions in sales and advertising. The TV star chose to leave his position and enter retirement after working for the network for almost thirty years. What led Dan Wheeler to leave QVC, then? After his wife Beth Wheeler passed away from cancer, he made the choice.
In 2012, Beth received her initial diagnosis of Stage IV endometrial cancer. Dan's wife did not compromise with her situation despite the fact that the diagnosis had shocked the entire family. Instead, she waged a protracted war against the illness. In the end, Beth chose against receiving treatment in October 2015, and she died on October 30. Dan made the decision to hang the robes up and go in a different direction after the shocking defeat. Finally, the celebrity made the decision to leave QVC in 2017.
Where is Dan Wheeler Now?
Dan Wheeler decided to follow another calling in his life after nearly three decades of performing in front of the cameras. The television celebrity afterwards found himself drawn to another cause after suffering the sad loss of his wife. Dan's next phase was shaped by his wife's cancer diagnosis and eventual death, but he soon saw that his actual purpose is to create something significant and consistent with his beliefs. The television star then founded Fearless Faith Ministries with his two pals in order to make something significant and pay homage to his late wife.
In 2016, Dan formed Fearless Faith Ministries with the help of his former college roommate Terry Steen and another Evangel called Brian Roland. He has also published books since leaving the network. In order to preserve his wife's legacy, the former TV personality wrote "Hurricane of Love: My Journey with Beth Wheeler."
His endeavours to spread the gospel throughout the Pacific Islands are also described in the book. Together with other ministry members, Dan is now hosting the podcast "Finish Strong with Fearless Faith." Even a variety of products are available on the website of Fearless Faith Ministries. Readers, listeners, and viewers can locate products for donation rather than sale because the organisation is nonprofit.
Dan, who is based in Florida, keeps bringing attention to the core of the Christian religion through his work. Since then, he has remarried and values his time with Pam. Dan's travelling companions include Brian and Terry as well as the two of them as they continue to serve people through their beliefs. These people work together to make the same call for action.
Dan enjoys spending time with his children, grandchildren, and friends when he is not attending to his duties. After realising the importance of family and friends, he makes an effort to spend more time with them. The TV personality has obviously started on a path that is just as brilliant, despite his decision to leave behind a successful career!
Our Team DCS includes 5 different writers proficient in English and research based Content Writing. We allow them and encourage them to follow the Entertainment news all day long. Our posts, listicles and even the exclusives are a result of their hard work.