Movies can be a way to escape and have fun. Even movies that aren't comedies usually have some funny, lighthearted, or happy parts. Most movies end on a happy note, or at least when things start to look better. Even if the stories aren't happy, they usually have enough bright spots to keep people happy.
Some movies, on the other hand, go the other way. They use movies to look at the darker parts of life, whether they are unusual or common. Some drama movies show poverty, corruption, and other bad things in a way that is both sad and interesting. These movies are great to watch, but they don't usually make people feel happy.
American History X Deals With Hate
The main focus of American History X is on very bad things. Derek Vinyard, the main character, is a neo-Nazi. Danny, who is his younger brother, is trying to do what he did. The movie looks at the events that led to both characters becoming radicalized and how Derek tried to help them both.
American History X shows how bad hate really is. It doesn't make anything look good. Murder, neo-Nazism, and prison are all shown to be terrible and ugly. The story ends on a very sad note. Derek is able to get Danny to leave his neo-Nazi group. But a student who Danny hurt kills him at school.
American Psycho's Humor Hides Deep Darkness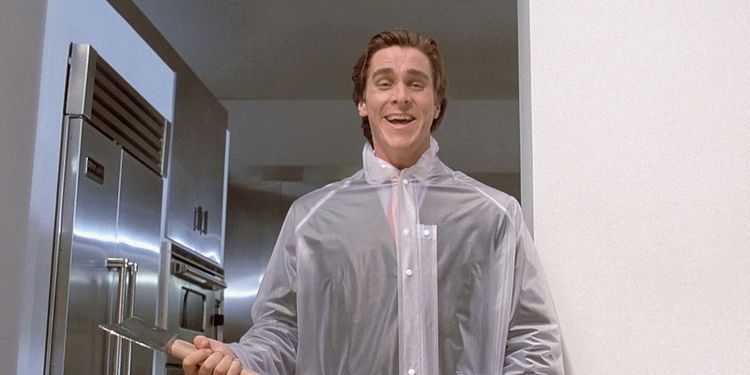 American Psycho is both a drama and a dark comedy. The weird things about Patrick Bateman, how vain yuppie culture is, and even how the murders happen for no reason are all funny in their own ways. But they don't change the fact that the movie is about dark things. Patrick Bateman is a murderer who is just about able to pass himself off as a normal person.
Even when American Psycho makes it seem like Patrick's mind is doing all the killing, it only shows a darker truth. In the world shown in the movie, people barely know each other's names. No one would know or care if a man killed people over and over again. The sad story of American Psycho is reflected in Patrick's real pain at the end of the movie.
No Country For Old Men Is Hopeless Throughout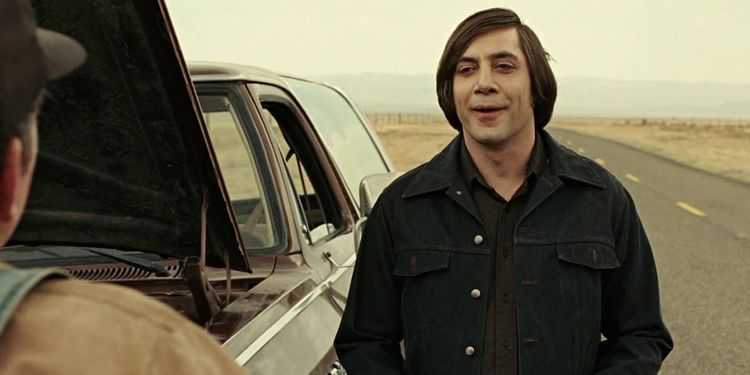 There is no hope in No Country for Old Men No Country for Old Men is a strangely put together movie. It doesn't follow many of the usual rules of storytelling. There is no real turning point or ending. It doesn't have a single main character. These aren't bad things about the movie, though. They just add to the hopelessness that the movie gives off.
In the movie No Country for Old Men, Llewellyn Moss tries to get away with a briefcase full of stolen money. He's only a part of what's going on because he chose to take part. He won't give it up, which makes tragic things happen to him and his wife. Sherriff Bell is one of the few good guys in the movie, but he can't stop the violence. There aren't many bright spots in the movie.
Requiem For A Dream Showcases Corruption & Destruction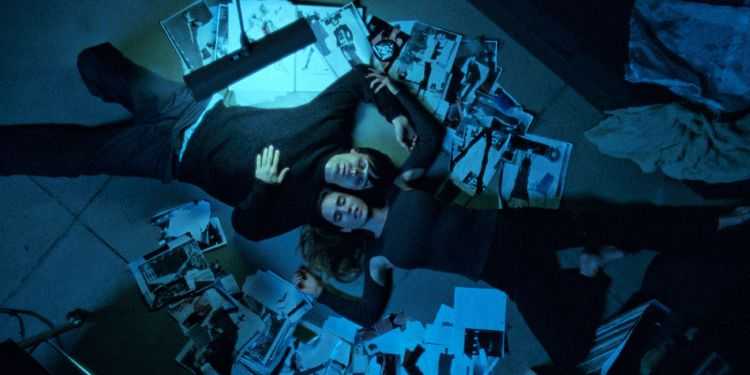 In Requiem for a Dream, four characters' drug use gets worse and worse as the story goes on. After being asked to be on TV, Sara Goldfarb starts taking amphetamines. Her son Harry, his girlfriend Marion, and their friend Tyrone all use heroin and sell it to try to get what they want out of life.
All four people end up in bad situations. Sara's use of amphetamines gets her locked up and makes her unable to move. Harry loses an arm, and Tyrone is sent to jail. Marion is helpless and abused because of the sex work she does. All four lose everything because of their drug use. Requiem for a Dream is a bit over-the-top, but it shows a nightmare-like situation without backing away.
Room Shows The Painful Process Of Healing
Room is about an unthinkable event. The main character, Joy Newsome, and her young son, Jack, are held hostage by a dangerous person. Old Nick has been holding Joy hostage for seven years and beating her often. Even when Joy plans a way for the two of them to get away, things only slowly get better.
Joy and Jack both find it hard to deal with the real world. Jack has only ever lived in a small room, and he wants to go back there. Joy has a hard time dealing with her trauma and guilt. The movie does end on a positive note, as the two characters leave their prison behind. But the things that led up to it are rough and dark.
Se7en Just Gets Bleaker & Bleaker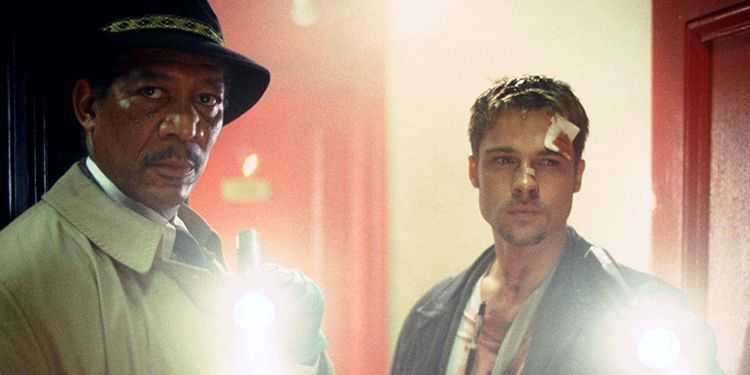 Se7en is a crime drama with a lot of blood and violence. David Mills and William Somerset try to stop John Doe from killing again and again. Doe is killing strangers in a way that is based on the seven deadly sins. Even for this type of book, the murders are especially gory. A man is made to eat pasta for hours, and then his stomach is kicked. A bad person is tied to a bed and left to starve for a year.
Things don't get better even as Mills and Doe get closer to catching Doe. The famous ending of Se7en makes sure that the whole movie is sad. Mills gets Doe to give up. But he sets things up so that Mills gets the head of his dead wife. Then, he kills Doe to finish the sins theme as Wrath. Mills is broken by the end of the movie, and Somerset has to convince himself that the world is still worth fighting for.
The Girl With The Dragon Tattoo Is Steeped In Sexual Abuse
Crime dramas are usually a dark genre as a whole. But The Girl with the Dragon Tattoo does it with more determination than most. It starts out with some pretty sad stuff. Mikael Blomkvist, the main character, is hired to look into the disappearance of a sixteen-year-old girl many years ago. But the fact that murder is suspected is only the tip of the iceberg.
Blomkvist's investigation shows that there has been a long history of sexual abuse in the family. This is similar to what happened in the past of Lisbeth Salander, who became his friend and then his girlfriend. Every storyline in the movie goes in a very bad direction. The only things that keep the movie from being a total downer are Martin's death, Harriet's reunion with Henrik, and Blomkvist's successful expose of a corrupt businessman.
Three Billboards Outside Ebbing, Missouri Follows Parental Agony
The first scene of Three Billboards Outside Ebbing, Missouri takes place a few months after a horrible crime. At the beginning of the movie, Mildred Hayes is sad because her teenage daughter was sexually assaulted and killed. This act is never shown on screen, but it's a big part of the story. Mildred wants justice, but she doesn't get it.
Almost every part of Three Billboards Outside Ebbing, Missouri makes it seem worse. Many of the supporting characters are stupid, uncaring, or just plain disgusting. Mildred will do anything to find out who hurt her daughter, even if it means setting fire to the wrong place. Even the end isn't clear, because Mildred and Dixon aren't sure if they want to kill the last rapist they've found.
Violence & Its Cure Are Both Grim In A Clockwork Orange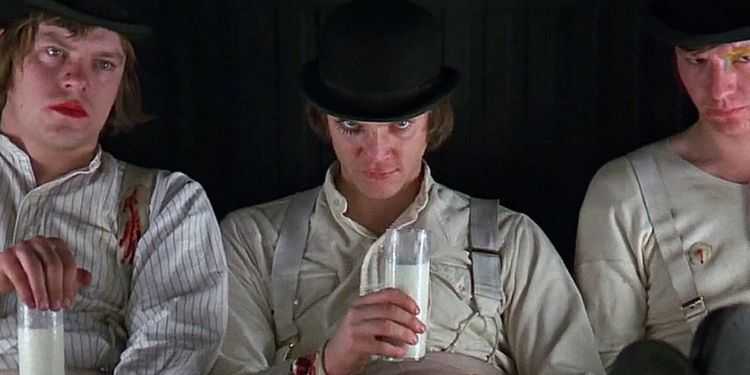 Alex DeLarge, the hateful main character in A Clockwork Orange, goes through a lot of pain, but that doesn't make him likeable. Because it doesn't even try. Alex DeLarge is a bad person, and nothing will ever change that. But the cruel and barbaric ways people try to change it aren't any better.
The first part of A Clockwork Orange is about Alex's crime spree. Long scenes of violence, brutality, sexual assault, and more are shown. The rest of the movie shows that using the Ludovico Technique to try to take away his free will is pointless. Alex is in no way better by the end of the movie, but he has been through hell to get there.
We Need To Talk About Kevin Raises Horrific Questions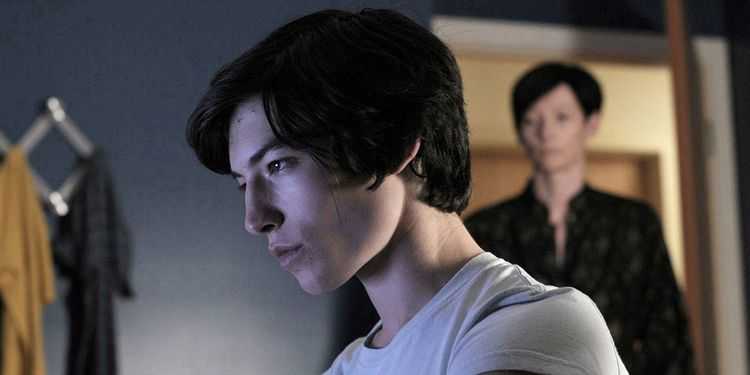 We Need to Talk About Kevin doesn't shy away from showing how bad kids can be. It shows how strange Kevin Khatchadourian was as a child. He uses his parents to get what he wants, hurts animals, and hurts his sister. All of this is a set-up for a big crime. He kills most of his family and then uses a bow and arrows to kill several of his classmates.
But this isn't the only dark thing in the movie. Kevin's mother, Eva, is also shown to have a lot of problems. She hurts Kevin at least once and favors her other child, among other things. We Need to Talk About Kevin shows a painful and hard-to-understand real-life situation. Its ending shows that Kevin may be changing as a person, but it's not much of a bright spot compared to how dark the rest of the movie is.
Our Team DCS includes 5 different writers proficient in English and research based Content Writing. We allow them and encourage them to follow the Entertainment news all day long. Our posts, listicles and even the exclusives are a result of their hard work.