"Delete," a Thai thriller drama on Netflix, is a Parkpoom Wongpoom production. It centres on a controversial romance between two public people that takes unexpected turns. Being trapped in a failing marriage, Lilly develops feelings for another man behind Too's back and begins an extramarital relationship with Aim. However, things quickly get complicated when Aim's girlfriend, Orn, threatens to make his relationship with Lilly public. As a result, when Lilly unintentionally finds a mysterious phone that can be used to make people vanish with just one click, it reveals a world of mysteries and dilemmas for everyone concerned.
The television series "Delete" has fascinating stories, interesting character interactions, and many unexpected turns. The mystery and intrigue-filled television programme comes to a conclusion leaving many issues unresolved. So, if you're curious whether "Delete" will get a second season, here's everything you need to know.
Will Delete Season 2 Happen?
On June 28, 2023, Delete Season 1 had its global Netflix debut with eight episodes that lasted 40–50 minutes each. Since its debut, the show has had some conflicting reviews, with some praising its compelling plot and others pointing out its minor influence.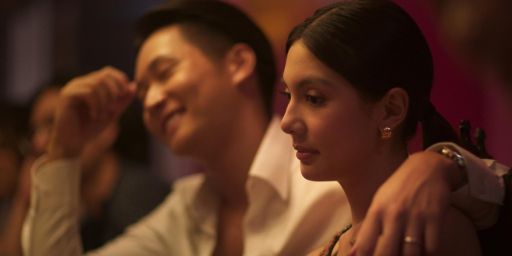 The episode concludes with high aspirations for renewal, even though there haven't been any formal announcements about a second season from either the show's production team or Netflix. The main storyline of the show—centered on Lilly's absence and the complicated bond she shared with Aim and Too—seems to be resolved in the penultimate episode of the season. However, as the story comes to a close, more mysteries and secrets are revealed, confusing the audience.
Aim's regret and shame over his crimes grow too great by the end of season 1 as a result of his life's uncontrollable spiral. As a result, he requests that Too, his symbolic and actual adversary, erase him from existence with the odd phone. Additionally, when Lilly finds out about the same, she is in for another huge surprise that causes her life to spin out of control.
Lilly discovers a room full of chests with various corpses of young girls who had vanished from the town over the years in Too's basement beneath his stables. Lilly discovers the dark secret of her husband's family, and Too goes in search of her. It is strongly hinted that Too doesn't erase Lilly for learning about his father, Thee,'s sinister background, even though the show closes with a cliffhanger regarding Lilly's fate.
A second season of the show would probably explore the possibilities that Too's secret opens up. The side storyline involving June, the stepsister of Too, is also directly impacted by the revelation that Tong, June's best friend, was one of Thee's victims. Lilly's pregnancy issues, Aim's absence, and the conflict between Tong and June all portend an exciting conclusion to the story. A second season can also give Too's enigmatic family, with their enormous money and secluded estates, some much-needed context.
As a result, there are numerous intriguing directions that a second season could take. Wongpoom spotted the story's broad potential for exploration while working on the first season of the show. As a result, he presumably would be enthusiastic about continuing his series for another season. Even if some of its episodes may have ended on a cliffhanger, Netflix rarely hesitates to cancel them.
The choice to renew the show for a second season will therefore ultimately depend on its success and viewership. 'Delete' is directed by Wongpoom, a well-known Thai director who has worked on films like 'Shutter' (2004) and 'Alone' (2007), thus the show is certain to draw a sizable audience. The same will increase the likelihood that the show will be renewed and guarantee a resolution to the plot.
If Netflix and the production firm soon decide to approve a second season, development for the show can begin. Viewers should anticipate a potential 'Delete' season 2 sometime in late 2024 because development and filming will take some time.
Our Team DCS includes 5 different writers proficient in English and research based Content Writing. We allow them and encourage them to follow the Entertainment news all day long. Our posts, listicles and even the exclusives are a result of their hard work.